For those who didn't know already, the Philippines is not only a great place to vacation and party, it's also host to some of the most beautiful and renown beaches in the world.
This country has 7,641 islands after all, so that leaves plenty of space for white sands, clear blue water, and amazing views.
Beach towns are much more than just the water's edge however, so you'll want to consider more than just where you'll be plopping down in your beach chair to watch the waves. Infrastructure, sightseeing, watersports, and nightlife are important aspects to consider as well, not to mention your actual accommodations options.
So with that said, here are the 3 best islands in the Philippines to relax and have a great beach vacation at (I've been to all of them and more).
1. Boracay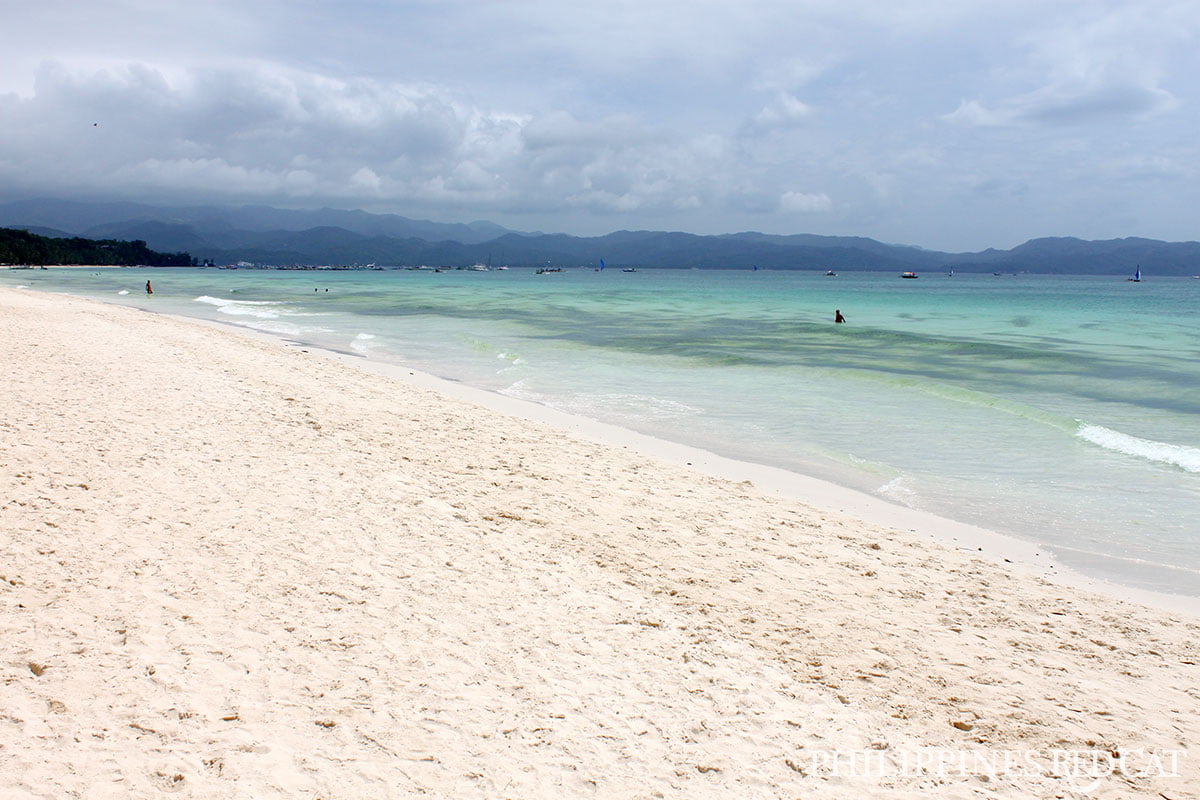 Located off the tip of Malay, Boracay is a very small island, measuring about 10 km in area. Despite its small size, Boracay routinely wins awards from travel publications.
This small island is set up well, and has something for everyone on each end. The main tourist spot is what's known as White Beach, where the majority of hotels, restaurants, and nightlife is located. This area is split up into three "stations" to make it a little easier to get around. If you're looking to wade out onto long sandbars during the day, and party with locals and tourists at night, this is the area you want to be.
If you're looking to get away from the crowds, and don't mind choppier waves and walking on puka shells in the water, you can head a few minutes north to Puka Shell Beach, where things are a little more laid back. It's always a good idea to swing by this beach at least part of a day.
For those into watersports, the eastern Bulabog Beach has plenty of opportunities for some great kitesurfing and windsurfing, along with some other stuff as well. If you want to see some of the world's best and most accessible snorkeling, check out Tambisaan Beach, which has a massive coral garden just 100 feet off the coast.
Savvy travelers visiting Boracay will want to get out and explore the different beaches during the day, and then end up back at White Beach at night. There are a ton of clubs and bars at each station, and the "trapped" vibe that islands have tends to push people to be a little crazier during their stay. Plus, it never feels insanely crowded, even during the peak season. If you have time only for one beach area to visit while in the Philippines, this is probably where you want to go.
2. Palawan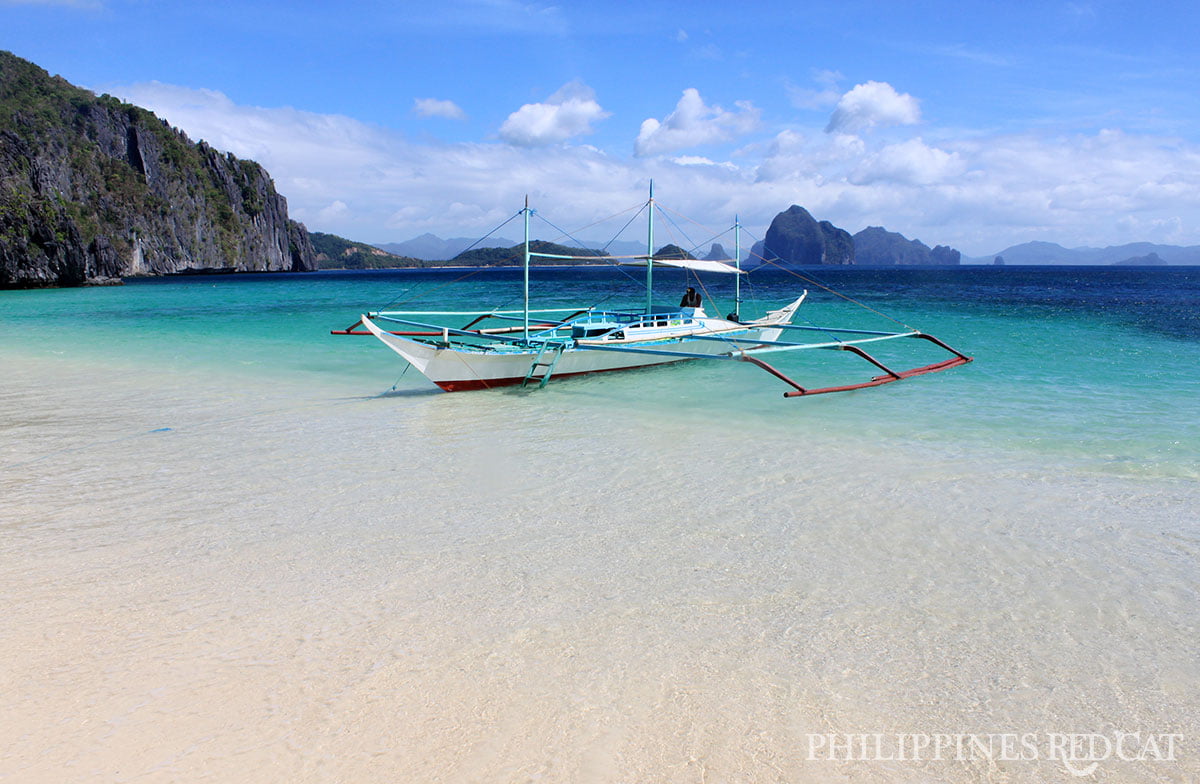 A long and geologically diverse island in the southwest part of the country, Palawan has been hailed by many to be the most beautiful place on earth. Unending reefs, sugar-white beaches, and towering rock formations coming out of the water are all just a few of the sights you can expect to see during your stay.
Palawan is fairly large, so it's almost impossible to see all it has to offer on a single trip, leaving you with many choices to make as to where you should go (and stay). For instance, there's the bustling capital city of Puerto Princesa, the Underground River located in Sabang, and the beach heavens of El Nido and Coron which are up north.
It's safe to say that the northern part of Palawan is the most popular, and has the most stuff condensed into one area. El Nido is the main attraction, as it has the best beaches, lots of amazing day trips (island hopping) that are also fairly cheap, a lot of hotels, and plenty of restaurants and nightlife choices.
I recommend renting a motorcycle and spending some time around the northern part of Palawan, and then booking some boat tours that will show you around some of the amazing natural features unlike anywhere else on earth. These tours will take you from island to island with only a few other guests on board, and let you get out and explore for awhile at each one. They'll usually provide lunch too, often cooked by locals right there on the beach.
In between day trips, you can hang out at your hotel area, which will include a large area of beach access, giving you more than enough time to simply kick back and enjoy the views, some of which will include towering rock formations that look like something out of Game of Thrones. All in all, a unique beach vacation full of incredible visuals, great weather, nice locals, and a vibrant nightlife scene as well.
3. Camiguin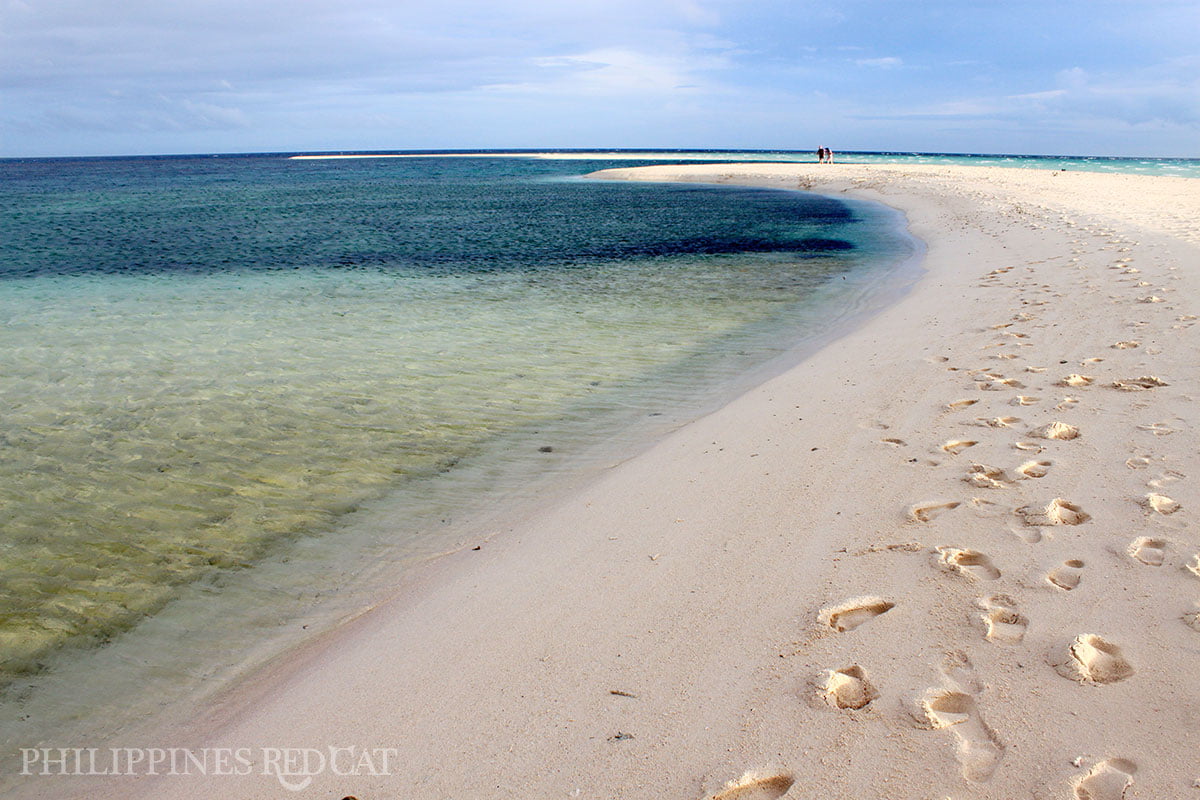 Camiguin is a small sized island located in Northern Mindanao, which is sort of in the middle of the country as a whole. Its size makes it ideal for getting around easier, and being able to see all it has to offer when staying for about 5-7 days. It's also one of the more unique islands in the Philippines, as it has active volcanoes and some rare sites you won't see anywhere else.
Volcan Beach is arguably the most beautiful beach on the island with the majority of hotels. Right off the coast from here is White Island (picture), one of the more popular places to check out, as it's the best spot for doing some typical sunbathing and relaxation. There are sandbars extending very far out from the beach, and you're surrounded by features such as the island's volcanoes.
Mantigue is a small islet just off the coast of Camiguin that is fun to visit for a day. You can partake in a lot of different water activities, and enjoy a ton of fresh seafood as well. A short distance away are the hot springs created by the volcanoes, with four separate ones to choose from. I highly recommend you make it to one of these at least once.
As far as more unique sites go, there's a famous sunken cemetery near the town of Bonbon. You can swim or boat out to it, and then dive underwater to check out all the headstones and such. Definitely an experience you won't find anywhere else. If you're feeling even more adventurous, there are hikes on the volcanoes as well.
Camiguin has a number of different accommodations, ranging from small luxurious hotels, to hostels, and budget-minded hotels that still feel exotic due to the location right behind the beach. It's hard to go wrong, honestly.
The Philippines has so much to offer in terms of beach destinations, with only Indonesia able to rival the combination of diverse landscape, warm temperatures, and crystal clear waters. These three locations each offer something a little different, but the core remains the same as far as what most people are seeking when traveling to a beach for a holiday. Enjoy!