Bohol may not be the first place you think of when it comes to the best islands for nightlife and girls in the Philippines, but believe me, you will have a lot of fun here. It's like a smaller version of Boracay – less bars, less clubs, less massage salons, less girls. But they do exist, just on a smaller scale.
Today's post will be the start of the Bohol series, the complete overview of the nightlife in Bohol, with a laser focus on the best places to meet girls for sex. Because yes, while I'm sure that one of the main reasons for you to visit here is to see the funny looking chocolate hills, another reason is surely to enjoy yourself with young Bohol girls after sunset.
Bohol Nightlife Overview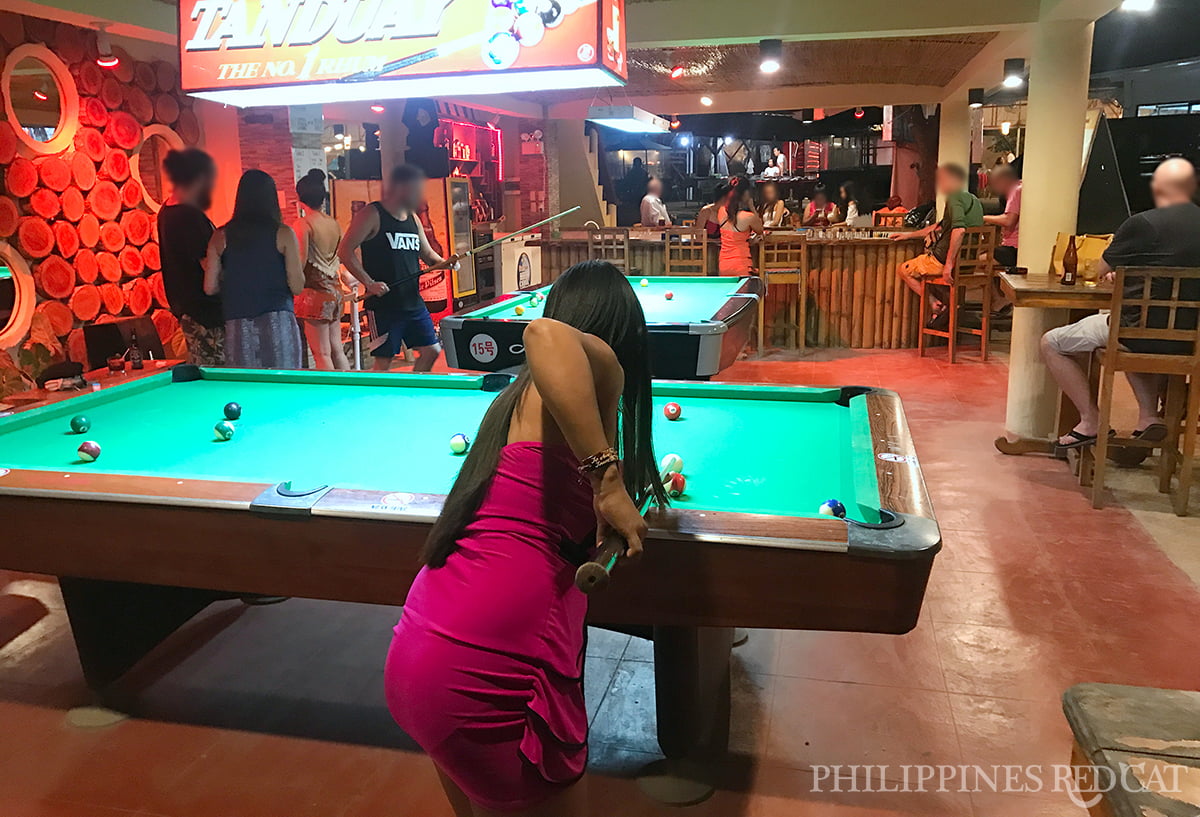 Almost all nightlife in Bohol is found in Panglao, which is a small island connected to Bohol with a bridge. This is where you will (or should) stay anyway, as more than 80% of all hotels, foreign restaurants and shops are located here.
And to be more precise: All the action is going on in Alona Beach. Almost all of the places I'm describing in this guide are there. So if you book your hotel in Alona Beach, you can walk everywhere at night, since it's a fairly small town (but I still recommend you to rent a bike so you can drive to the Chocolate Hills or the more beautiful beaches, especially Anda on the southeastern coast).
It's about 19km from the ferry terminal in Tagbilaran to Alona Beach, you can take a tricycle for 200 Pesos (don't let them overcharge you, always negotiate).
Speaking of Tagbilaran: This is the capital city of Bohol. I have stayed there twice already for a couple of nights, and there isn't really much fun to be had. All you can find here are a few rundown bars, karaoke bars and massage salons, but also one popular nightclub. I will briefly talk about it at the end of the guide, including a map of the locations.
Apart from Alona Beach and Tagbilaran – there isn't much nightlife in Bohol (maybe a few old bars and karaokes in the small towns), since all of the ladies who are interested in foreigners go to Alona Beach (and live and work there, too).
Now that you have a good overview of the nightlife in Bohol, let's go to the different types of places to meet girls, and once again: They are all on Alona Beach, except the last section:
Bars in Bohol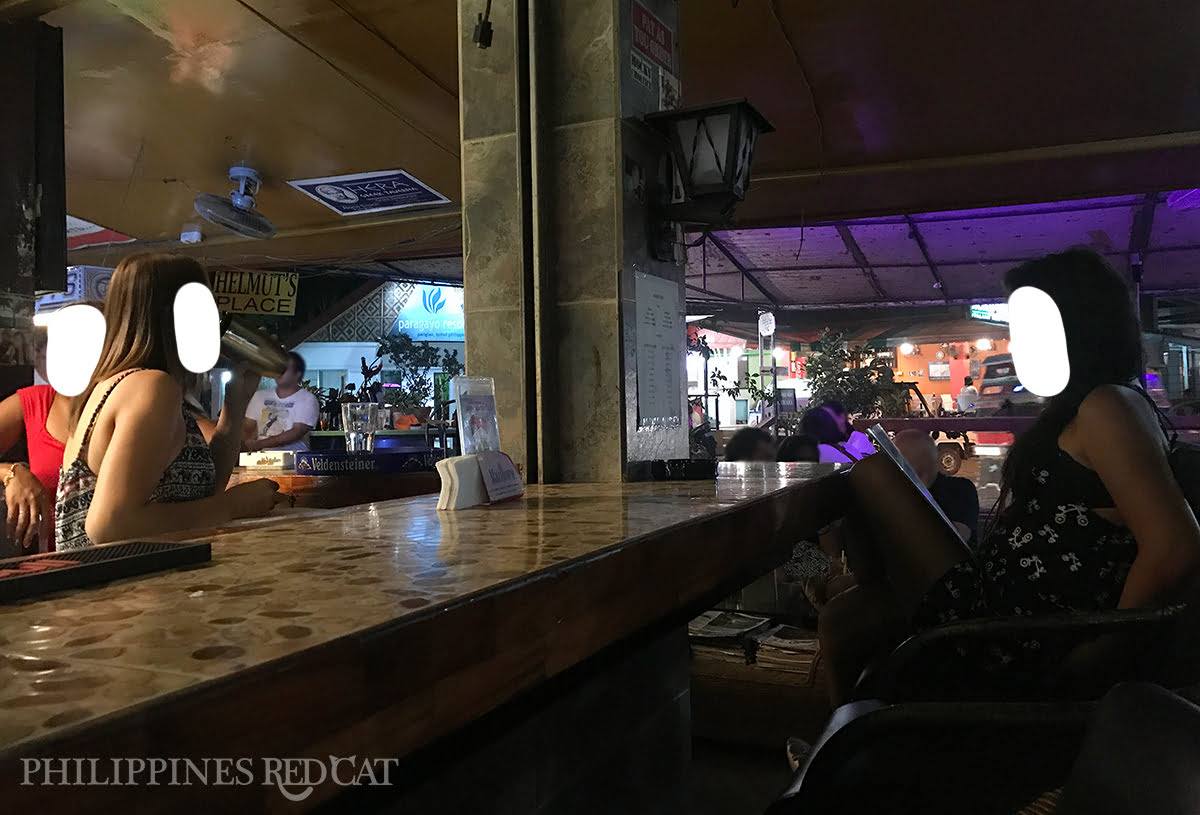 Unfortunately, there isn't really a girly bar scene on Bohol like you may know it from places like Angeles or Cebu. That means you won't find any bars where you can just go, sit down and be sure that several girls will compete to sit with you, drink with you, and later have sex with you after you paid her bar fine.
However, there are a few bars on Alona Beach with plenty of young and attractive girls. My favorite place is One 4 Da Road, a half open air bar that has lots of really hot girls working – like you can see it on my photo above. They are really fun, talkative, playful and entertaining, but you cannot pay their bar fine. Means if you get on well with one of them, you will have to wait until the bar closes at 2am. Or you go for one of the dayshift girls who finish at 6pm. Great atmosphere, great bar with nice views all around including the street, and the best pool tables in town at One 4 Da Road.
Another hugely popular bar where you will find plenty of Filipina girls every night is Helmut's Place, across opposite of One 4 Da Road. It's the oldest bar of this type in Bohol, and, like the name suggests, run by a German expat. This place has the best location in Alona (if not in all of Bohol), strategically located at the only main intersection. You won't miss it.
There are a few more bars on the same street, such as Jasz Bar, but One 4 Da Road and Helmut's Place are by far the best places to meet "open minded" girls. And by the way: They are usually all from Bohol, it's not like in Thailand where you go to Phuket but almost all of the bar girls are from Isaan – here it's all local girls.
Prices: The usual fair drink prices of the bars in the Philippines: bottled beers or draft beer for 70-80 Pesos, whiskey for 100-150 Pesos, cocktails for 150-200 Pesos. No bar fines in Bohol (yet). But some of the girls will ask you for some money to come to your hotel – about 1.000-2.000 Pesos, and usually for the whole night, not just for short time (it's not like a big city where they can go back to the bar and look for another customer. Also, most of these girls look for a boyfriend, so it's well possible that they don't even ask for any money at all).
Nightclubs in Bohol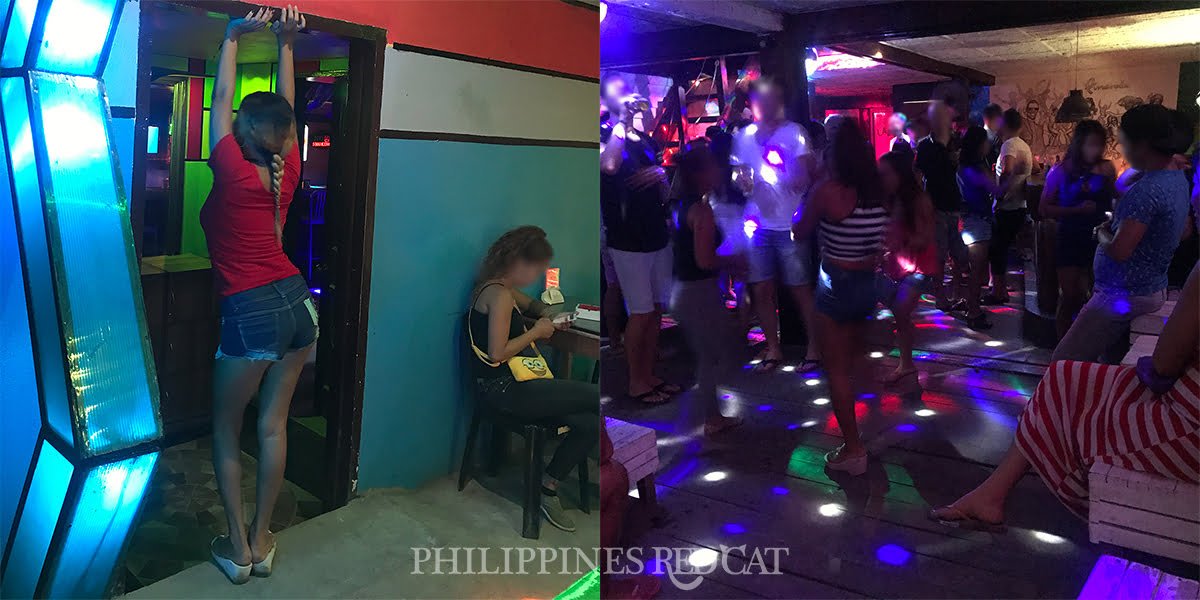 The nightclubs are the best places to meet girls in Bohol's nightlife. Yes, even better than the bars, because there are so many more girls and they aren't as shy as in the bars.
Pinarella Bay (right picture) is the most popular club in Alona Beach. You will find dozens of young Filipina girls partying there every night, and of course they don't just come here to drink and dance, but also to find a nice foreigner – maybe just for the night, maybe as their new boyfriend. Just note that the action here starts well after midnight, in fact the best time to go there is at 2am, that's when the bars close and many of the girls come in, including some of the bar tenders of One 4 Da Road (see above).
Club Mhias (left picture) is a local nightclub. There are not so many foreigners here, because, well, the atmosphere is a little scary if you don't have experience in the nightlife of the Philippines: extremely loud music, very confident girls and also lots of gay boys. And Badi's Bar is a new night club in Bohol, also located on Alona Beach, but a little bit far from the beach, and therefore not nearly as well visited as the other places.
Prices: No entrance fees in these clubs, and almost identical drink prices like in the bars – see above, I don't want to write the same info here again.
See also: 3 Best Nightclubs in Bohol to Meet Girls
Happy Ending Massage in Bohol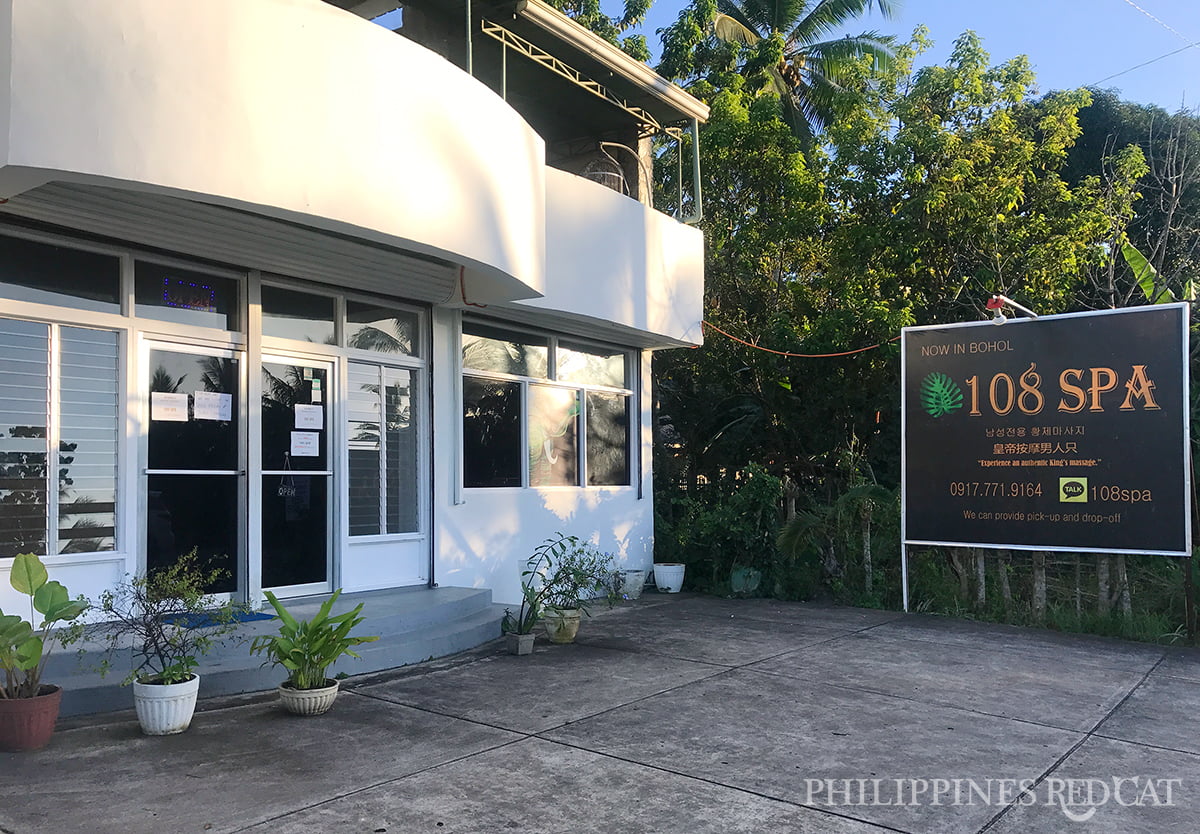 That's what most massage salons in Panglao are like: You will find it almost impossible to convince a lady to provide you a happy ending for some tip. I almost thought there are absolutely no happy endings to be had in Bohol, but then I asked the masseuses in one of the salons if they knew a place that does "special massages" and they gave me a tip.
There is a place called 108 Spa. It's also located on Panglao, but not on Alona Beach, but in a small town called Dauis in the center of the island. A motorbike taxi will bring you there for 100 Pesos (20 minutes). They offer so called "Lingam Massages" for 1,400 Pesos, which is a full body massage that finishes with a very sensual happy ending. The girls are pretty hot and well trained.
You can find more detailed information on 108 Spa and several pictures here:
See also: Guide to Happy Ending Massages in Bohol
Beach Girls in Bohol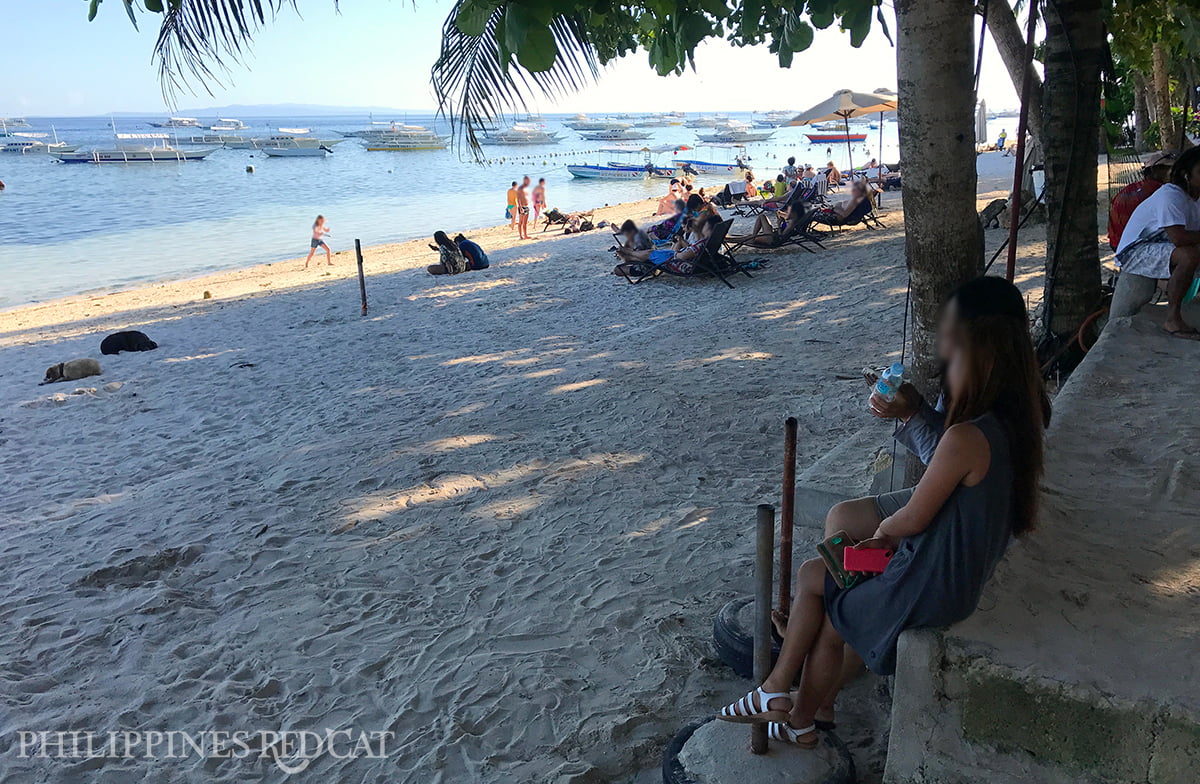 If you walk along the Alona Beach Promenade at night (or sometimes even in the late afternoon), you may be able to find a few "beach girls" who will join you to your hotel for sex right away. Be careful though, sometimes they are just hanging out or waiting for their boyfriends – not every girl you see there alone is a prostitute.
Prices: 1,000 Pesos for a short time is the standard price.
Meeting "Normal" Girls in Bohol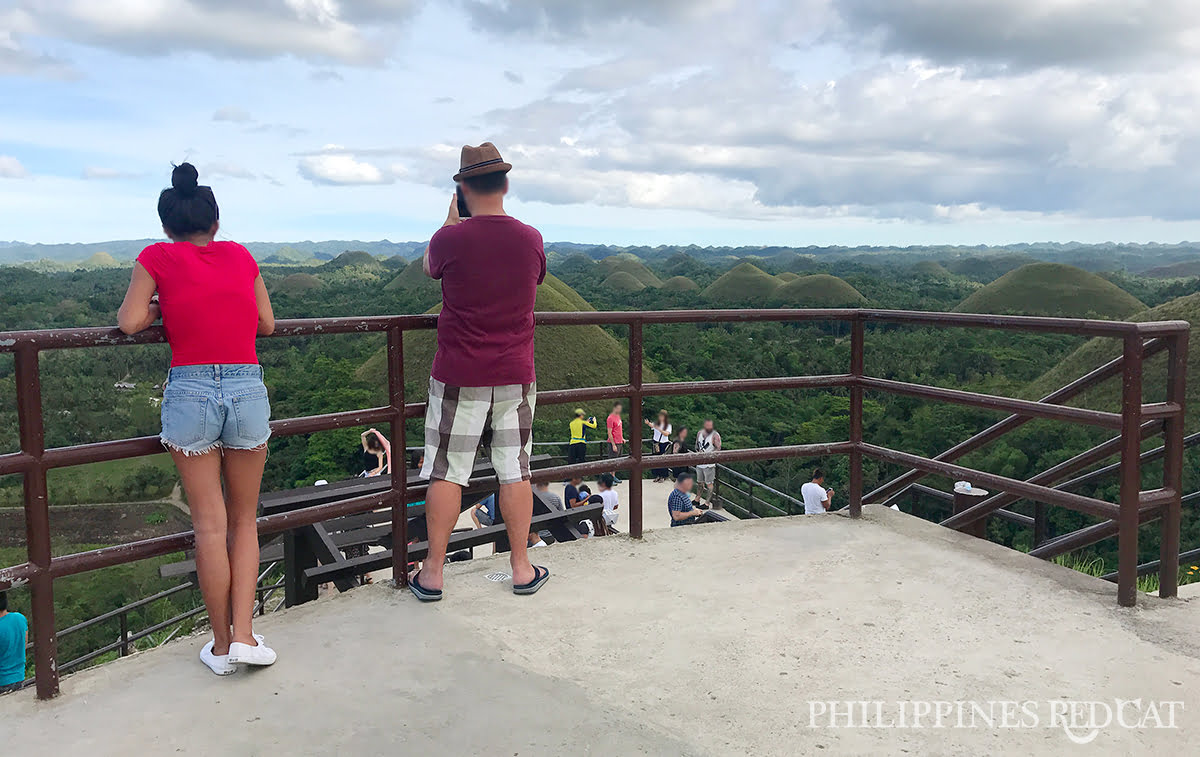 I guess you don't come to Bohol only for the nightlife, but also to enjoy some of the natural highlights, such as the Chocolate Hills, Tarsier Park or Anda Beach. And there you will also see lots of more, hot Bohol girls.
The problem with that is that they often come with their boyfriends, and if they come with their girl friends, then they are usually too shy to flirt with a foreigner. So if you really want to meet "normal" girls on Bohol (no hookers), then the best option are the dating sites.
"Normal Bars" in Bohol
Of course you can also find lots of "normal" bars without freelancer girls in Bohol, in case you need a break, want to relax or meet other travelers or expats.
Again, 80% of all these bars are conveniently concentrated in Alona Beach – some on the street leading to the beach, and some on the beach promenade. The most romantic place there is the beach bar at the Henann Resort that has daily live music.
Ladyboys in Bohol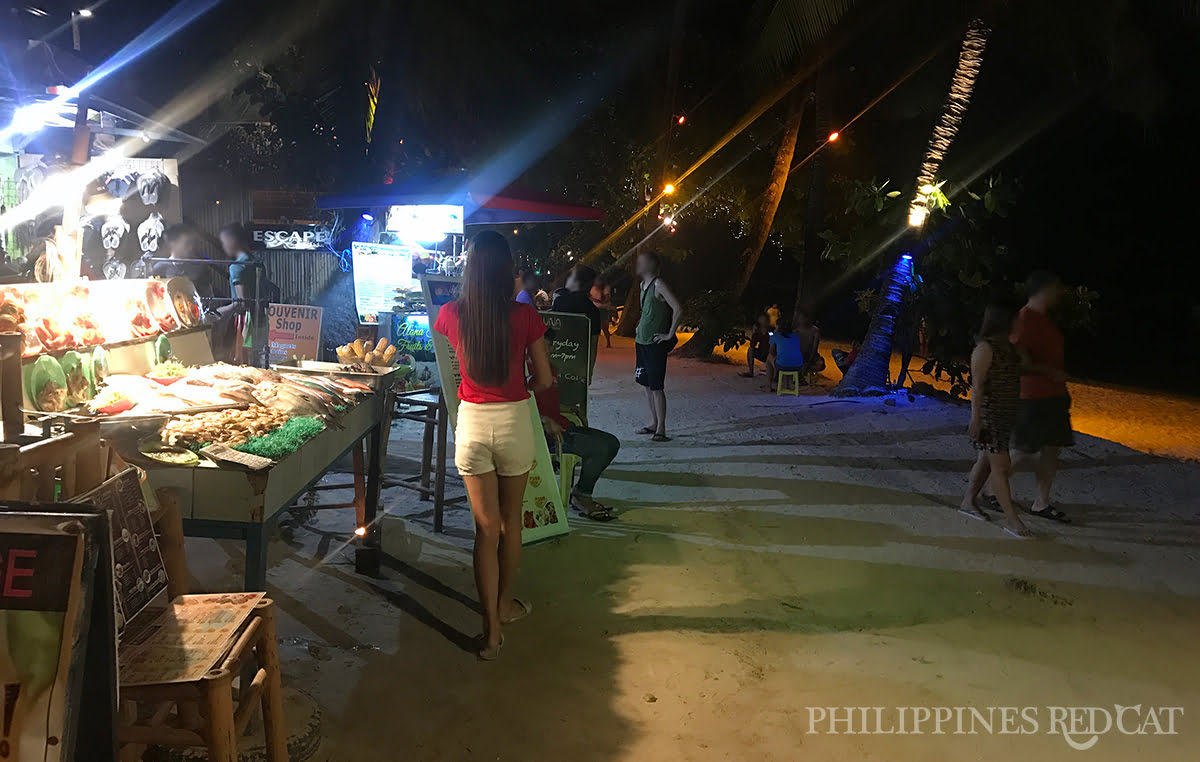 There are no dedicated ladyboy bars, clubs or massage salons in Bohol, but you can find a few of them working in the regular bars and restaurants, especially on Alona Beach – that's where I took the photo above.
Prices: They are not hookers, so don't just go to them and ask "how much?". If you really want to try out sex with a Filipina ladyboy, then be polite, and talk with them like you would with any regular girl. Go for a drink with them, keep the ball rolling and you should have good chances to bang her for free at the end of the night.
See also: 5 Places to Find Ladyboys in Bohol
Map of Nightlife in Bohol
Nightlife in Tagbilaran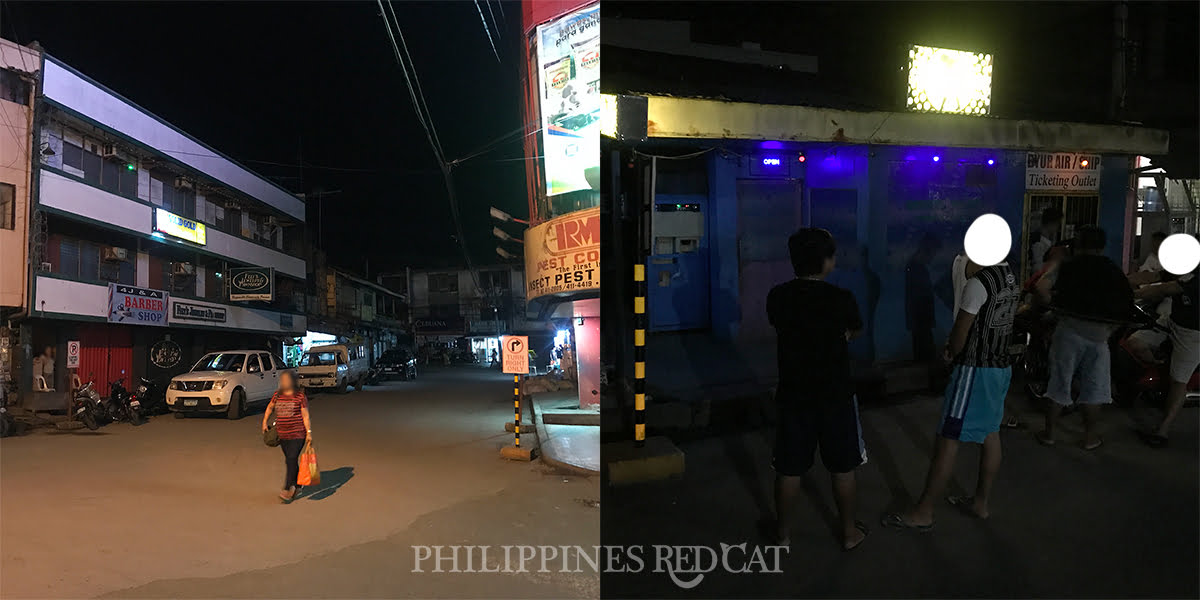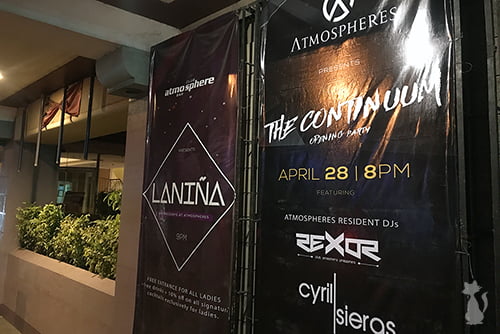 Like I already told you before, the nightlife in Tagbilaran, the capital city of Bohol, is pretty boring.
There are only a few bars, such as Martin's Restobar, KTVs, and one nightclub, Atmosphere.
It can be fun for a night or two, but if you only have about a week to spend on Bohol (or less than that), then I would say don't bother and just stay in Alona Beach.
Map of Nightlife in Tagbilaran
I think that was a pretty comprehensive nightlife guide to Bohol. You should have a good overview now of all the different types of places to meet girls here. Again, Alona Beach is by far the best place to be here at night. It's fun, and not nearly as touristic or overrun as other places like Boracay.
If you want more infos on the places mentioned here, just click on the links below the descriptions, they will take you to my sub-guides to every girls hotspot in Bohol – including many more tips, photos and videos.
Videos of Nightlife in Bohol
See also: Bohol Highlights before Sunset