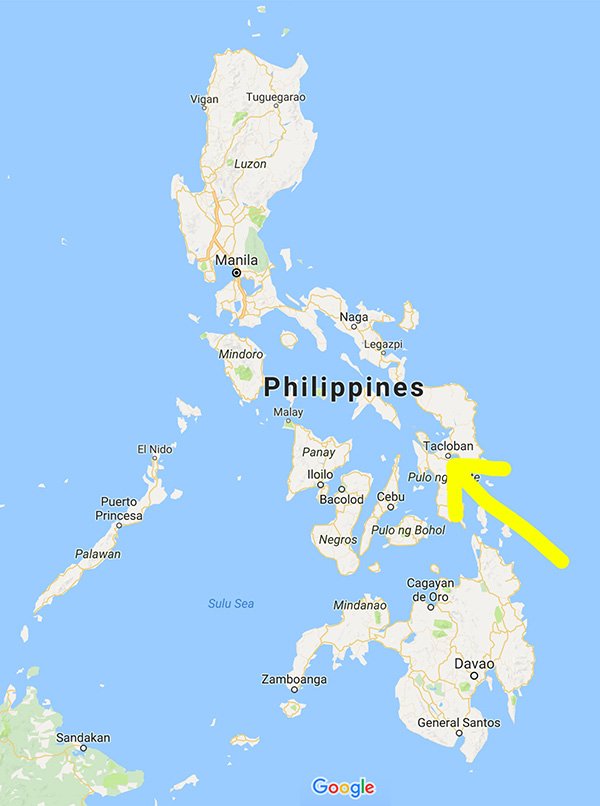 Are you an early riser? If not, then you should just get out of your comfort zone for a couple of days when you visit Legazpi, the biggest town in Bicol near the southeastern end of Luzon (the biggest and most populated island in the Philippines).
It takes about 10 hours by bus or 1 hour and 5 minutes by airplane to travel the total distance of 490km from the capital Manila to Legazpi, home of two of the most fantastic natural experiences in the Philippines:
Mayon Volcano and swimming with Whale Sharks out in the ocean.
And yes, you will need to get up early to make these unforgettable experiences. Well, obviously you can take photos of the mighty 2,463m high Mayon Volcano all day long, but really the views of its perfect shaped cone from Ligñon Hill (ask any tricycle driver) are best during sunrise and early morning hours when the sunlight comes from right behind you and shines towards the mountain. It's quite common that clouds are covering the top of Mount Mayon in the afternoon.
You can also climb to the top and if you are planning to do so then you should aim for February to April which is usually the safest (and coolest) period of the year. And obviously you must talk to the locals about the current weather conditions and the risk of a potential eruption to stay on the safe side. It's a 2 day trek to the summit and you can hire a local guide including camping gear and food for around 10,000 Pesos (it gets cheaper if you book one with several people).
The other highlight is snorkeling and literally swimming with the 5-10 meter long whale sharks in the ocean off Donsol, a small fishing village 40km south of Legazpi. There are plenty of jeepneys serving this route and expect the trip to take around 90 minutes as they will stop countless of times along the way (whenever someone hails it or rings the bell to get off).
Note that the boats are only leaving until noon for their 2 hour trips. I didn't know that when I came there at 11:30am and was lucky to find another two travelers that shared the expenses for the boat driver with me (total cost 3,500 Pesos for the boat, plus 300 Pesos per person for the "registration fee" payable at the visitor center by the pier). The boats hold up to seven passengers.
Besides Mount Mayon and the whale sharks there are not really a lot of things to do in Legazpi, except for some very old churches from the Spanish colonial time.
So I'd say that 3 days is the minimum you should stay here, but no longer than 5 nights or you get bored (at least during the day).
Mount Mayon during Sunrise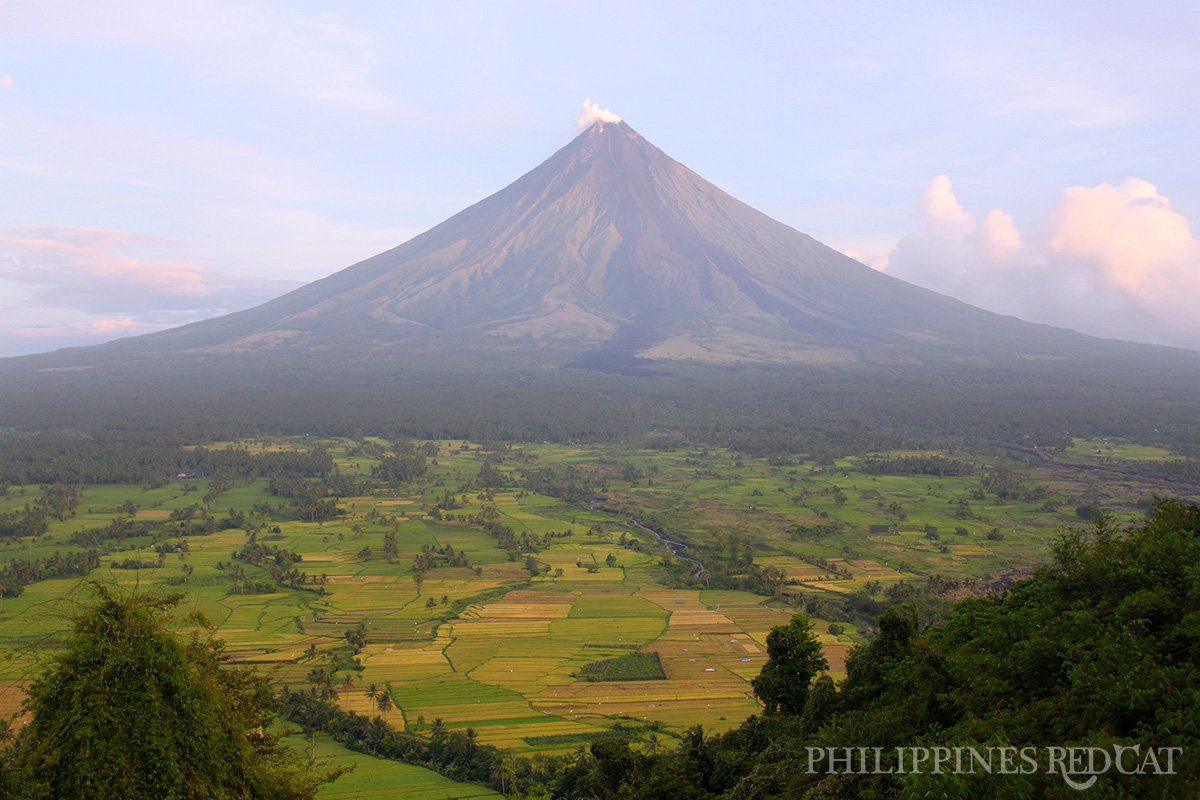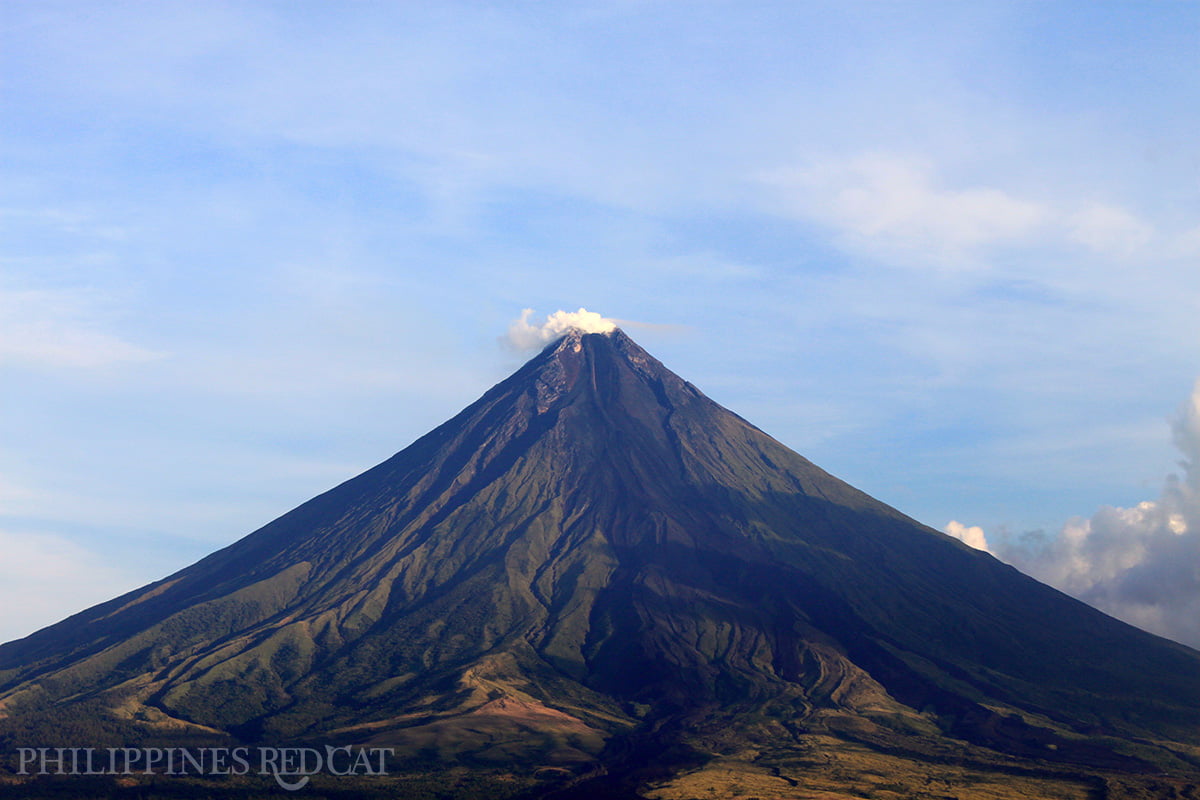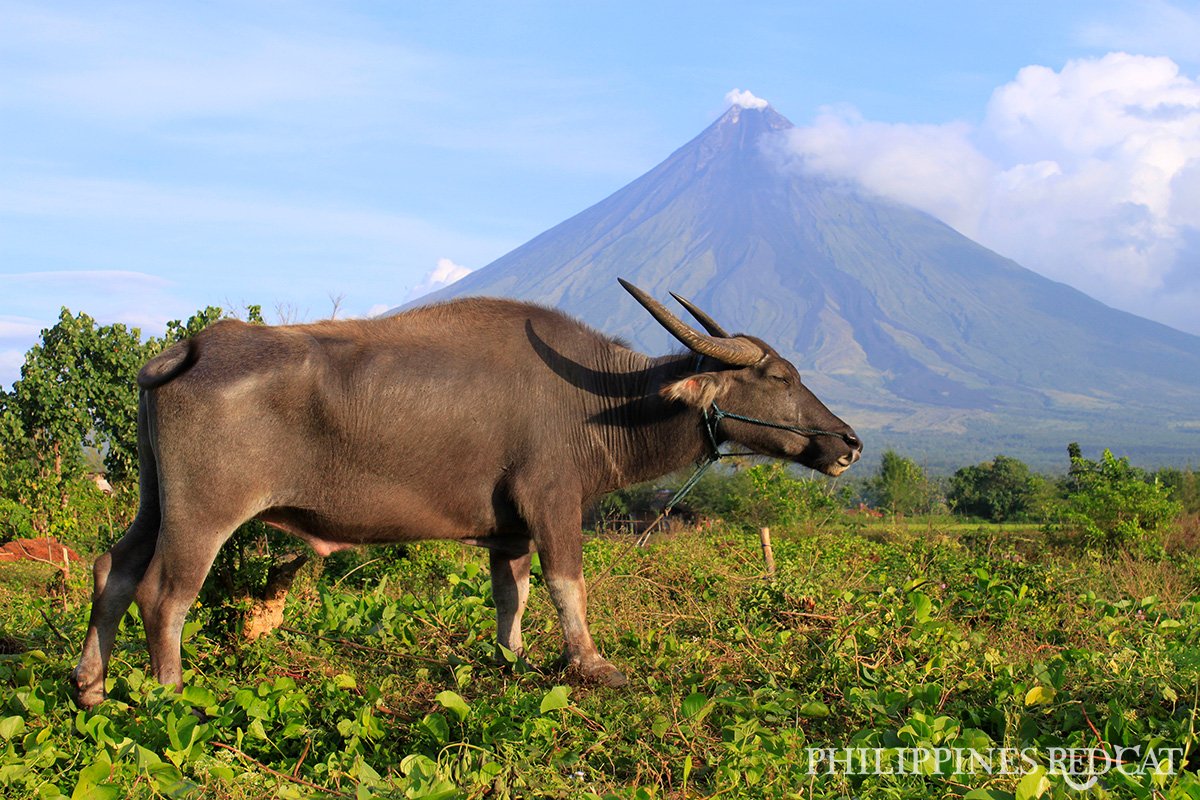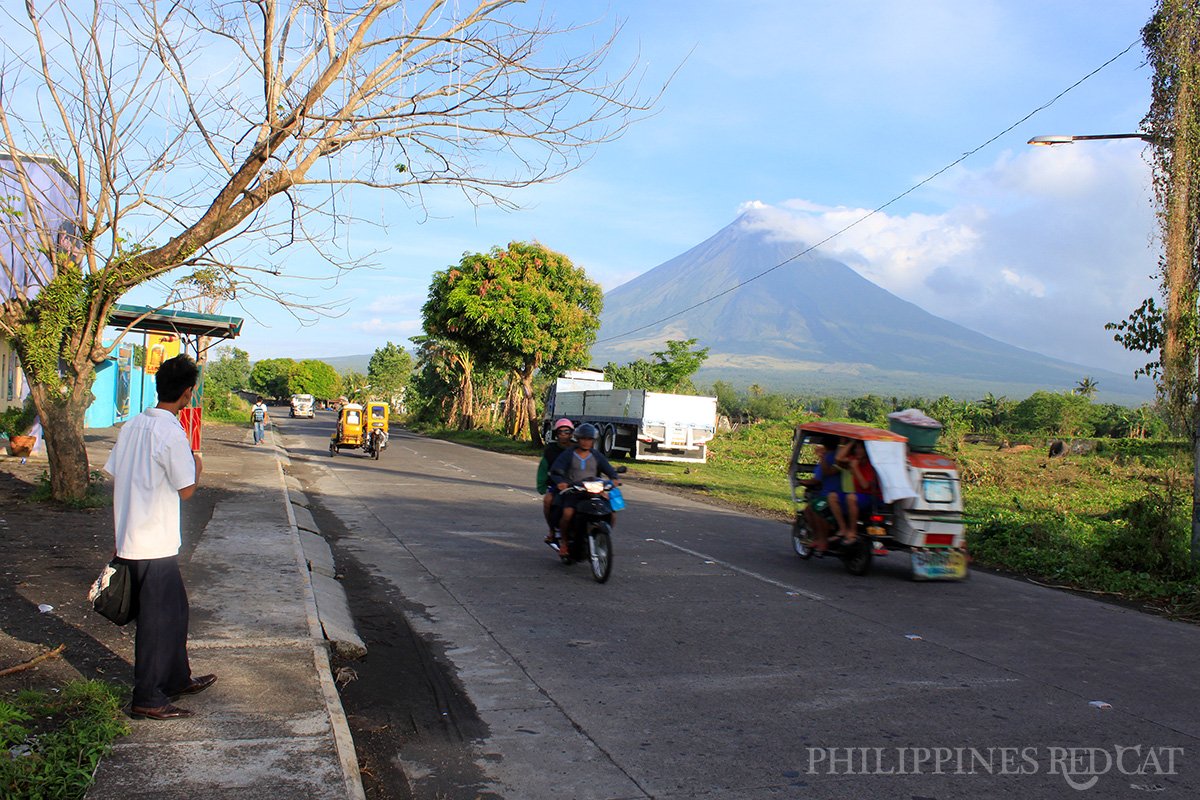 Downtown Legazpi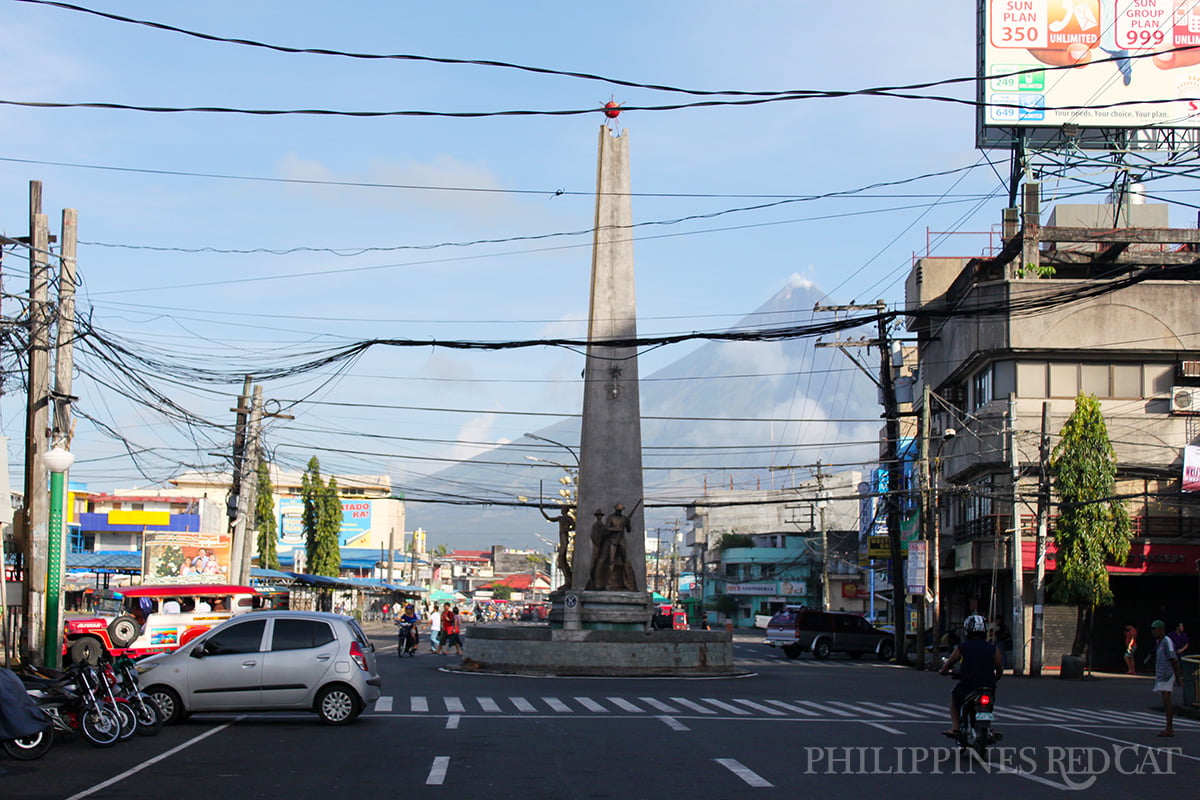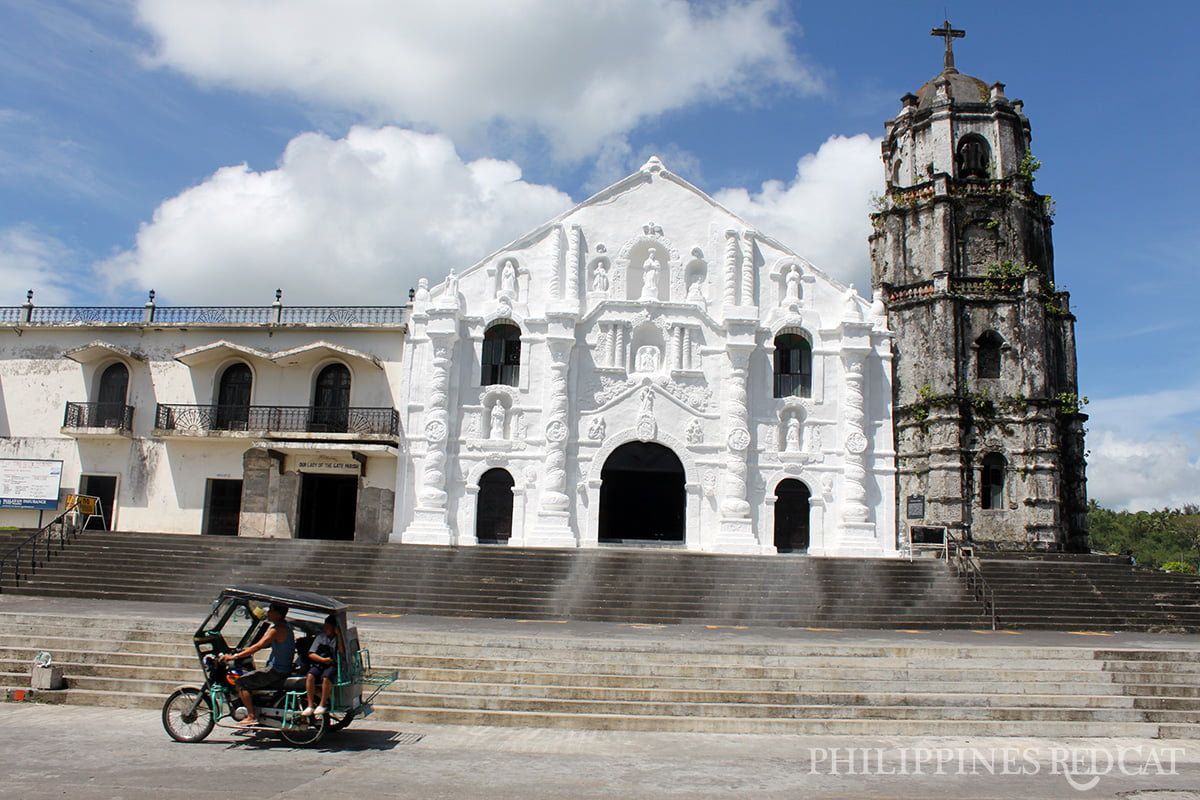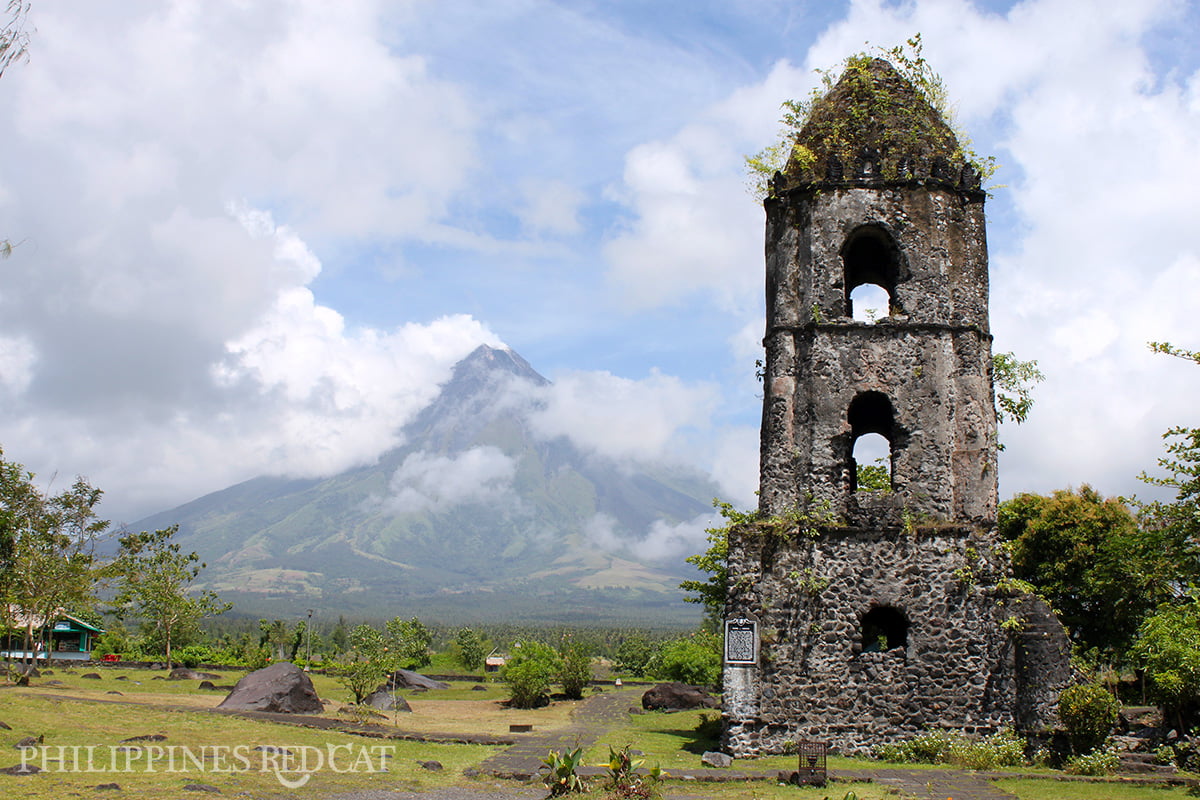 Whale Shark Snorkeling off Donsol
(Sorry I didn't have an underwater-camera, but believe me it was one of the most thrilling experiences I've ever had. Anyway, you can see some photos of these whale sharks here.)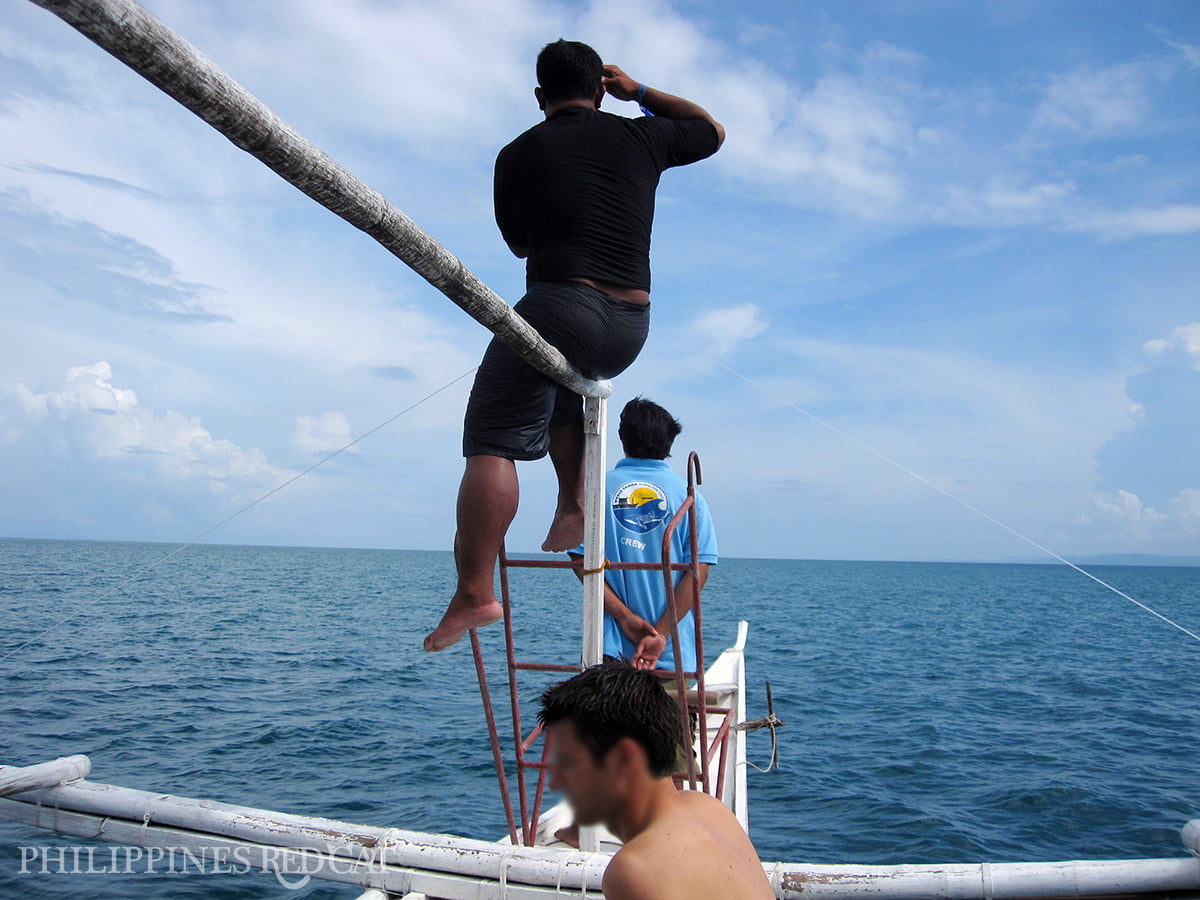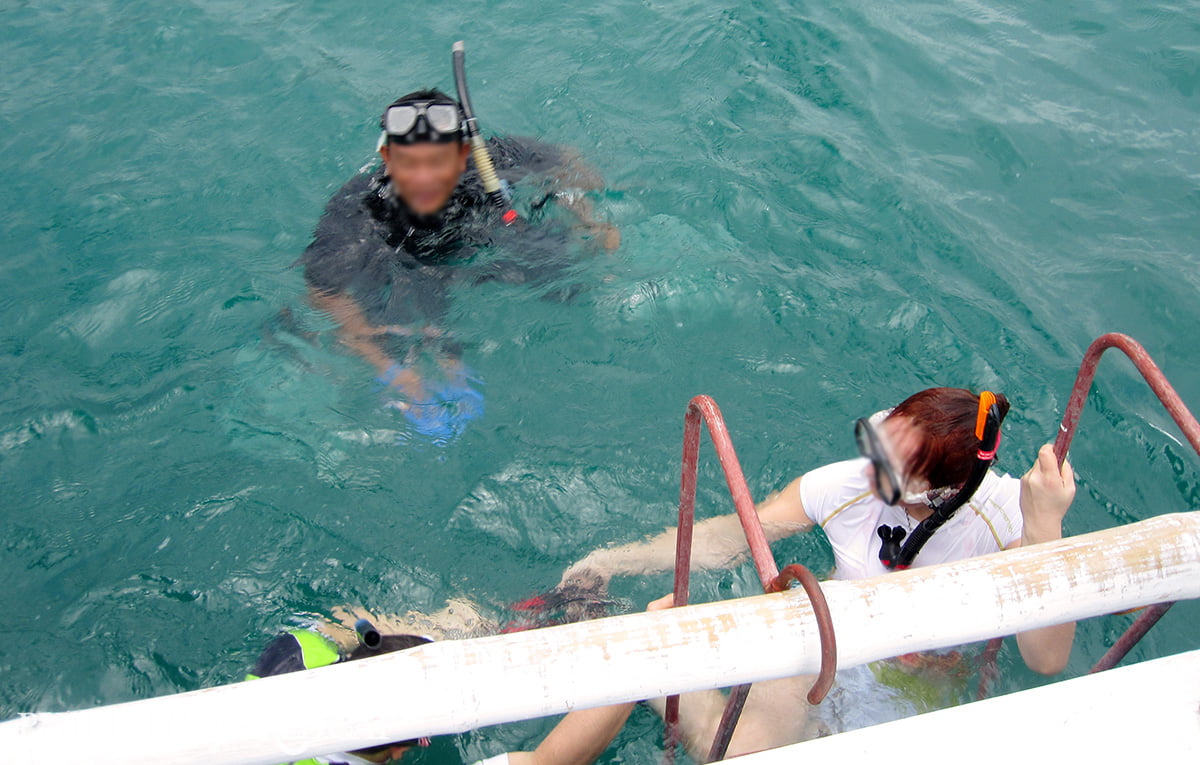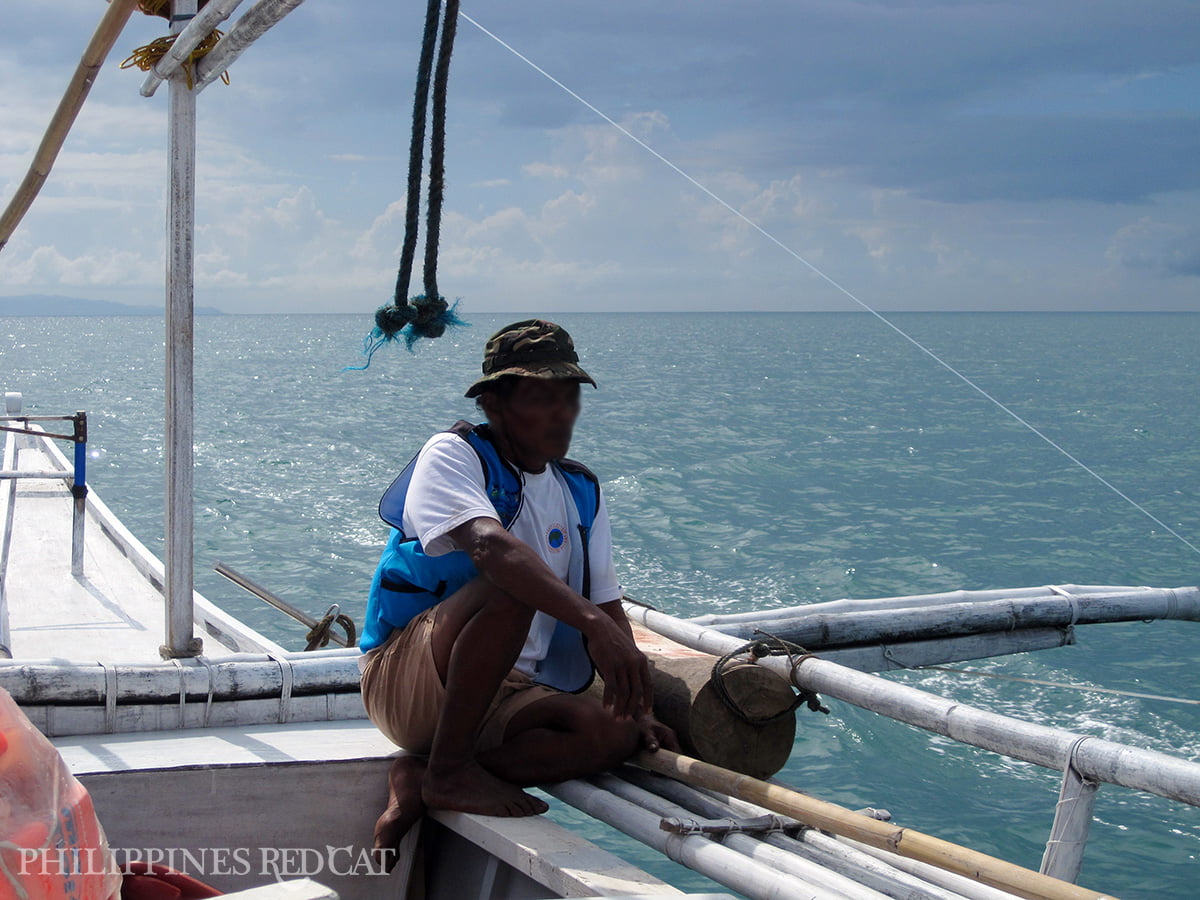 Jeepney Ride from Donsol back to Legazpi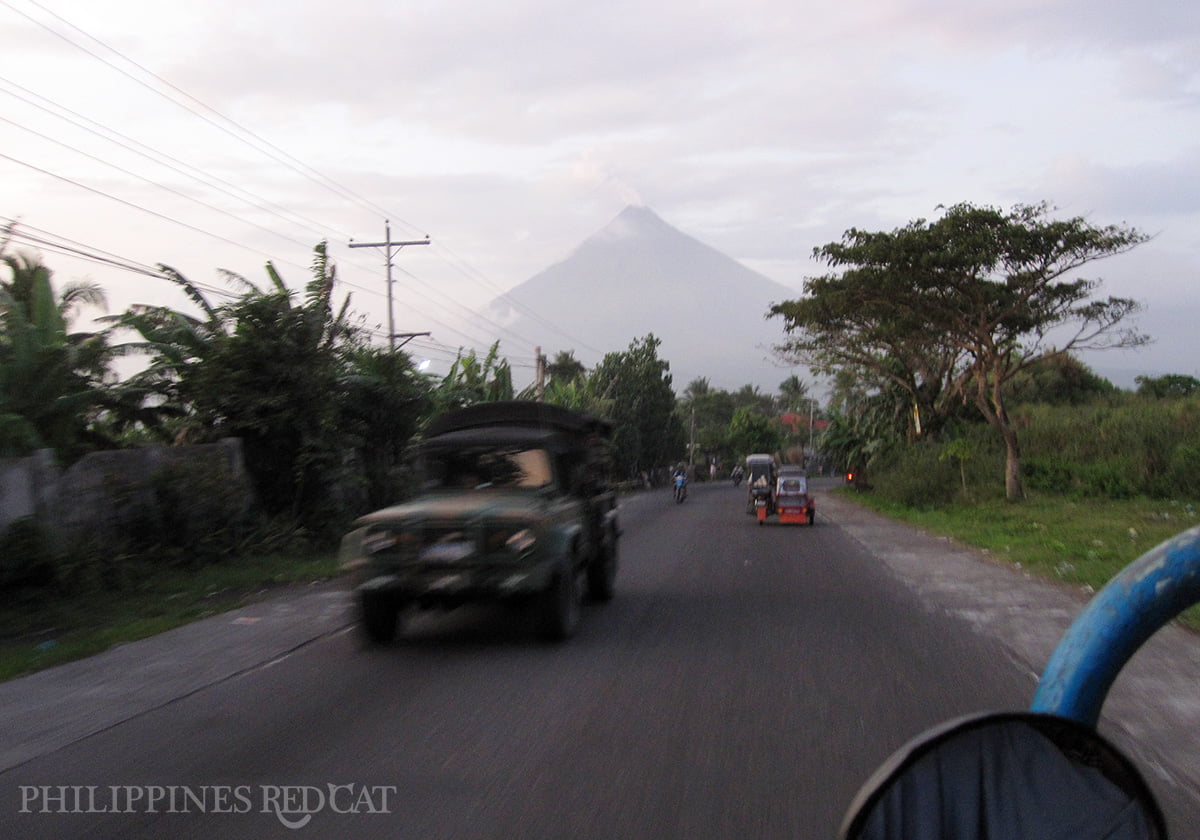 Map of Mayon Volcano & Whale Shark Boat Pier