I always tell people to spend at least two or three nights down in Subic when on a vacation to Angeles. Why? Well, even though there's no doubt that Angeles is the biggest sexual paradise in the Philippines with by far the highest number of bars and girls, you will start to feel a little bit bored after your first week there.
The red light area is not as big as you might expect (not even one fourth of the size of Pattaya) and after 4-5 days you will feel like you've seen everything. That's when you start thinking that a change of scene would be a good idea.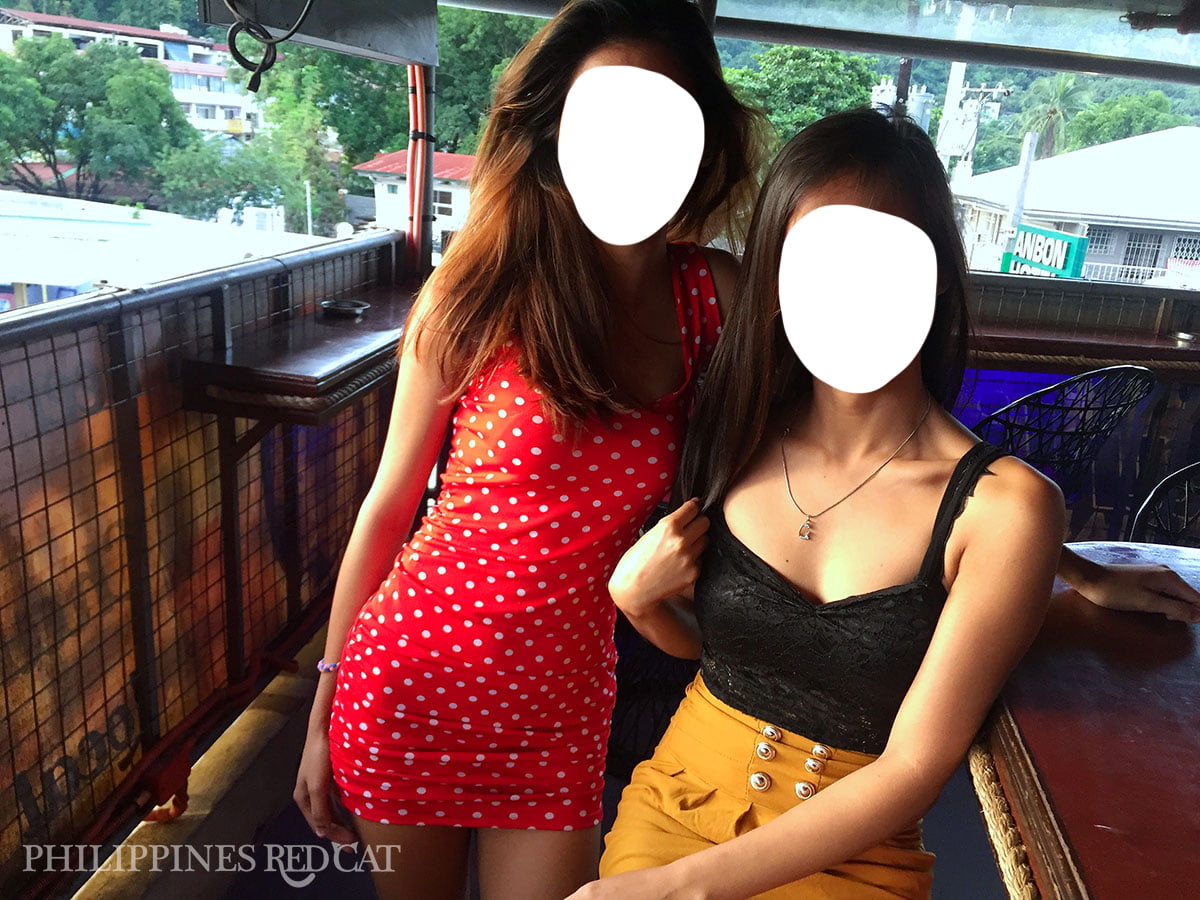 Subic Bay is just a 75 minutes bus drive from Angeles away and I just love it: There are also plenty of lady bars (sure, not as many as in Angeles but more than you could possibly visit in a couple of nights), the prices for both drinks and girls are cheaper, the hotels are great value, there are two great western restaurants (Sit-n-Bull & Johansson's), and several decent beaches around that make the atmosphere more relaxed than anywhere else for a single guy's vacation.
Some guys say that the girls in Angeles are better, but that's not entirely true – just look at my pictures and videos. Sure, Angeles has more girls, but it's not that they are more attractive on average. I even find them more charming, natural and "authentic" here in Subic.
I think it's a good idea to structure this nightlife guide in such a way that I first give you an overview of the whole Subic Bay area so you get some orientation and then go into detail for the different types of places to meet Filipina girls here.
Subic Bay Nightlife Overview
The most important thing you need to know: 90% of all nightlife venues in the Subic Bay area are located in Barrio Barretto. This is the name of the little beach town about 6.5 km west of Olongapo, which is the capital city of the Subic region.
So if your main reason to visit Subic is to meet and sleep with local Filipina girls (of course it is) then I highly advise you to book your hotel in Barrio Barretto. There are about two dozen of girly bars (or go go bars, call them whatever you like) spread all along the main coastal road (Olongapo-Bugallon Rd). Plus many shops, western restaurants and everything else you would need during a short stay.
Next is Baloy Long Beach that's located right next to Barrio Barretto. It's the main beach of Subic and most of the bigger hotels and resorts are found there. However, I would not really recommend you to stay there since the bars in this area are mostly "normal" beach bars and restobars. So if you want to go to a girly bar at night you would have to walk about 1 km to the western end of the bar strip of Barrio Barretto. Sure, you can also meet some girls in the resorts and bars on Baloy Long Beach (especially on the famous Voodoo Floating Bar during high season), but this is no red light area.
Like already mentioned, Olongapo is the capital city of Subic. Well, "city" would be a bit exaggerated with its 250k citizens. This is where you usually arrive if you take the bus from Angeles or Manila and it's not really a nice place. There are some KTVs and nightclubs, but other than that it's just a chaotic Filipino town (except for a couple of nice shopping malls).
And the rest of Subic Bay is still very low-key and relatively undeveloped. There are almost a dozen of beaches, but if it's your first (or even second) time here then you probably want to spend all of your time in Barrio Barretto and Long Beach (and maybe check out Olongapo for a day and visit the malls or night clubs). Sierra Beach, Half Moon Beach and Camayan Beach are other nice places of the bay, but they are really more suitable for a romantic couple's holiday than for a single men's holiday. You know what I mean.
So now that you've got a good overview of the whole Subic Bay area, let's go into the different nightlife venues:
Girly Bars in Subic Bay
It's so much fun going to the girly bars in Subic. Really, if you ask me I prefer them to those in Angeles. Not only are the prices for drinks, lady drinks, bar fines and sex cheaper than in Angeles (see info below), but also the whole atmosphere is much more laid back, authentic and less pushing, business oriented and touristic.
Sure, the girls will also expect you to buy lady drinks in order to "entertain" you, but it's not that they finish their drinks within 10 minutes and ask for the next one right away. They are much more grateful for what you give them here and maybe that has something to do with the fact that there aren't nearly as many tourists in Subic than there are in Angeles. Means the supply of girls always by far exceeds the number of foreigners at any time of the year.
The girly bars are located along the main road of Barrio Barretto (purple pin on the map below). You can just walk from the Pub Hotel (that's where I always stay) down the road south for 500m until you reach the bend and you will pass 90% of all lady bars in the Subic Bay area. The girls start working at 6-8pm in most bars with some exceptions like BarCelona (awesome rooftop bar with fun ladies and a free pool table).
Prices: This is why Subic's nightlife is so fantastic (along with the lovely girls of course). Beers in the girly bars are usually just 90 Pesos, lady drinks 200 Pesos for whiskey, 300 Pesos for beer and the bar fine is 2,000-3,000 Pesos in pretty much every single bar in town. Yes, the bar fine includes the price for sex with the girl. If she does a great job, you might want to consider tipping her a few hundred Pesos, but no more than 500 Pesos (like in case she agrees to stay long time, means until the next morning).
See also: Top 5 Best Girly Bars in Subic Bay
Nightclubs in Subic Bay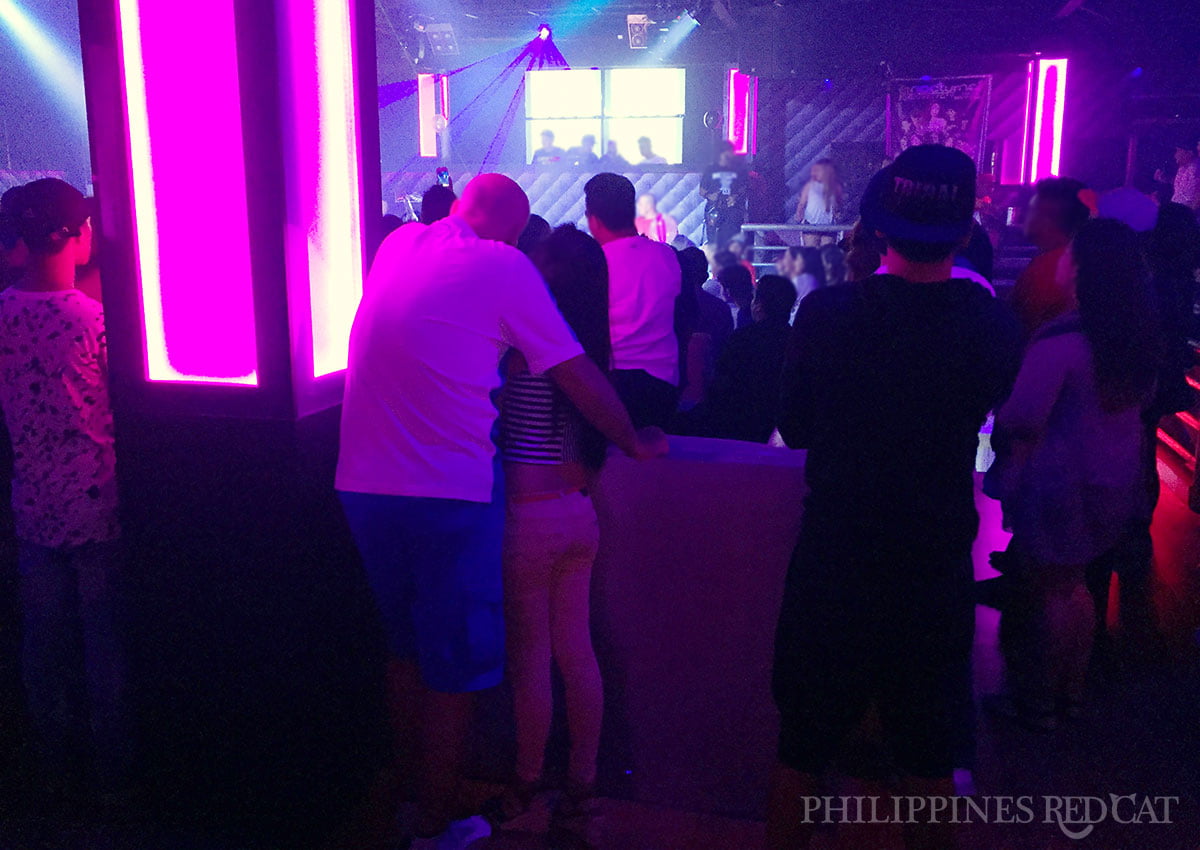 The next great place to drink, party and meet girls in the nightlife of Subic are the clubs. Don't try to look for them in Barrio Barretto though – you won't find anything. The "real" nightclubs (or discos how the Filipinos say) are in Olongapo and by far the two most popular ones are Nocturnal Disco and Club V.
Nocturnal Disco is Subic's answer to Mega Dance Center in Angeles, even though it's just about half as big. Still, it has a great setup with a large dance floor in front of the DJ stage and several couches, stools and tables all around. About half of the girls are freelancers (going with men for money) and the other half are just girls with "regular" jobs or even students, many of them very attractive too and just a little bit shy, so don't expect them to make the first step talking to you. Just wait until about 1am when all the ladies are a little drunk and hit the dance floor, then you should be able to score without any problems.
Just 100m down the road from Nocturnal Disco is Club V, the second most popular nightclub in Subic. It's much smaller and there are not nearly as many "single" ladies as in Nocturnal, and so it's more suitable if you are in a group or with your date. Still, a nice and modern place, just the music is quite loud in my opinion (but that's not much different in Nocturnal).
Prices: There is usually a cover charge of 100 Pesos in both clubs and this includes one standard drink. Once you are inside and order from the menu it's still more than reasonable with local beers for less than 100 Pesos, cocktails and spirits for about 150 Pesos and whiskey bottle prices are a little bit pricier at about 3,000 Pesos.
You are probably also interested in how much the girls charge: Well, again there are freelancers as well as normal girls. So if you pick up a freelancer she will usually expect you to pay around 2,500 Pesos (negotiable) and if you meet a normal girl then you might just buy her a few drinks and that's it. You never really know though, since a lot of Pinays have day jobs and then just "go with men for money" every once in a while when they feel like they want to supplement their salaries. Just experience it by yourself – there is no one price or one rule.
See also: 2 Best Nightclubs in Subic to Meet Girls
Soapy Massage in Subic Bay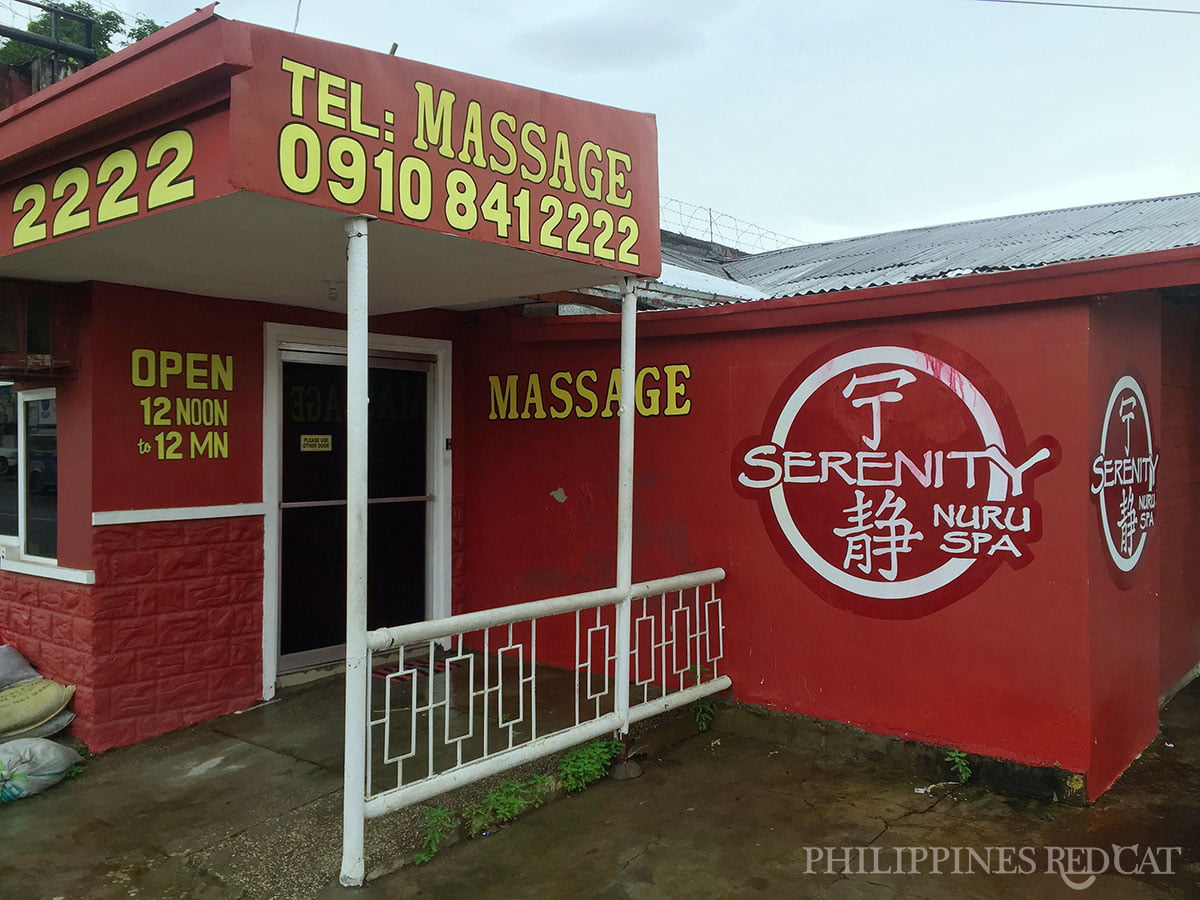 Don't expect anything comparable to the sex massage parlors in Manila with a fishbowl and dozens of young and white skinned girls with number labels who are all eagerly smiling at you as soon as you walk in. Tourism in Subic is still on a whole different (lower) level, but at least there is a "nuru spa" called Serenity in Barrio Barretto where you can get a sensual nuru gel massage for 3,000 Pesos including everything.
You can find the exact location of this spa on the map below (blue pin).
Massage Salons in Subic Bay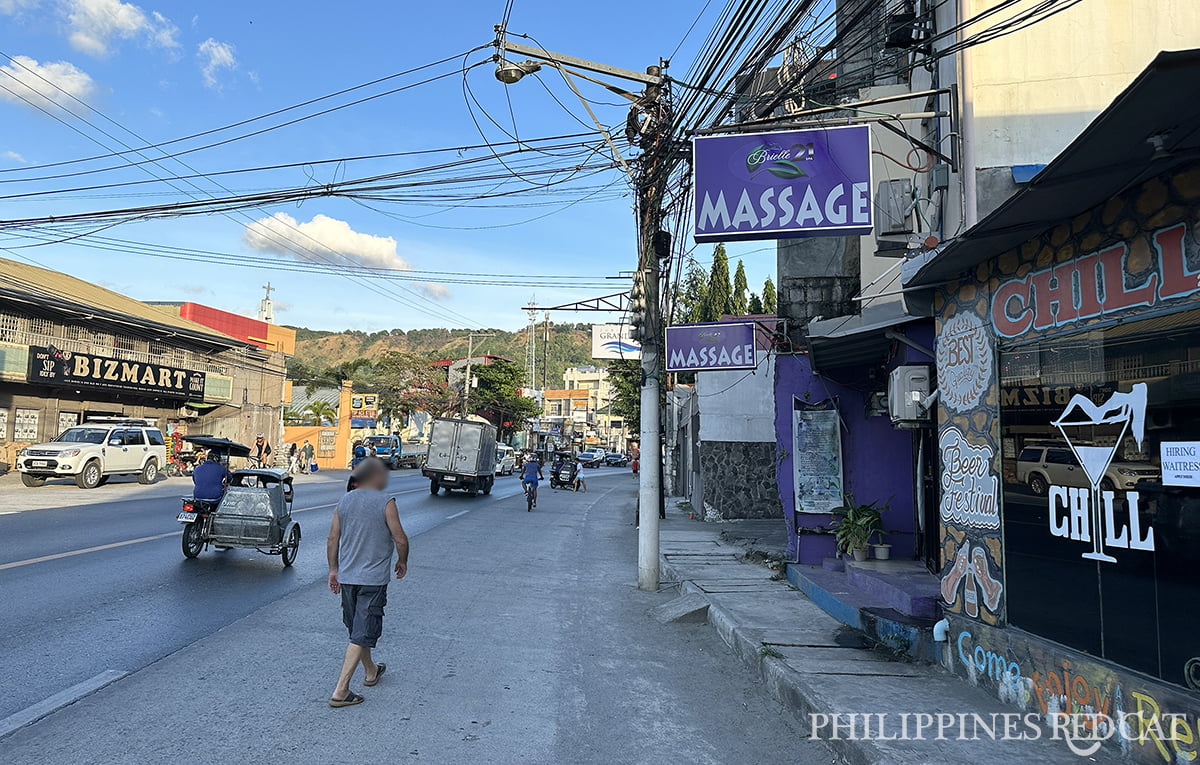 It can be very difficult to find a massage salon in Subic Bay that offers happy endings and if they do then they usually make it clear on their menu (like the prostate massages in Manila). If not then it really depends on the lady and in 90% of the cases she will not want to give you a hand job for some extra cash.
That said, there are about half a dozen of massage salons in Barrio Barretto and you will just have to experience it yourself whether you get lucky (or "happy") or not. Of course you can also ask them if they do "special massage here" but usually they will just say "no, sir."
Prices: 350-500 Pesos for a one hour Swedish Massage (= full body massage). If your masseuse agrees to give you a happy ending (= hand job) then a fair tip for that would be 500 Pesos.
See also: Guide to Happy Ending Massages in Subic Bay
Freelance Hookers in Subic Bay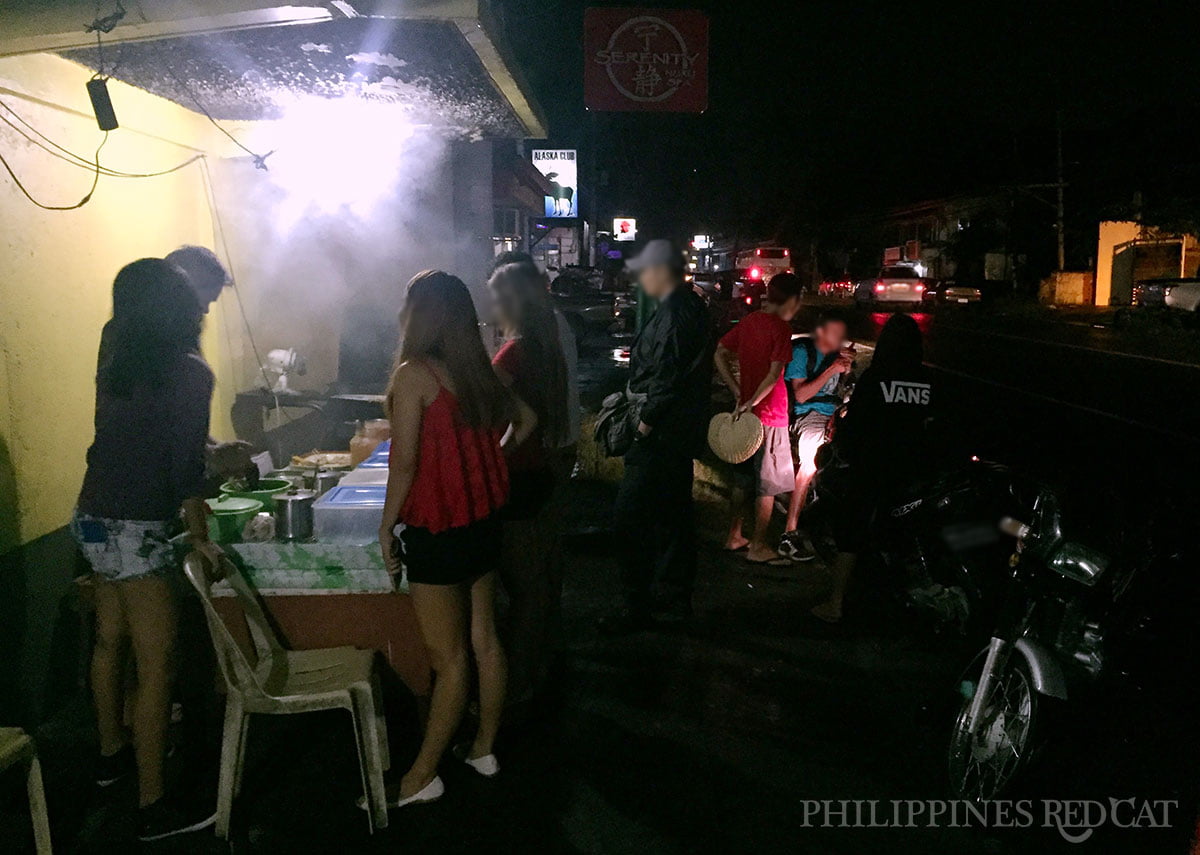 There are two types of places to meet freelancers in Subic: the streets and the clubs. It's not a lot of them you will see on the streets though, like the girls in my picture above aren't actually street prostitutes but regular bar girls who just get some food before going back inside.
So it's quite rare that you will see any freelancers on the streets and if so then it may be girls who have just finished working in the bars and go with you for less than the bar fine (since they don't need to share it). Therefore, the number one place to meet freelancing girls in Subic are the night clubs or to be more precise: Nocturnal Disco in Olongapo that has more than a hundred girls every night.
Prices: Not more than 1,500 Pesos for a short time.
Ladyboys in Subic Bay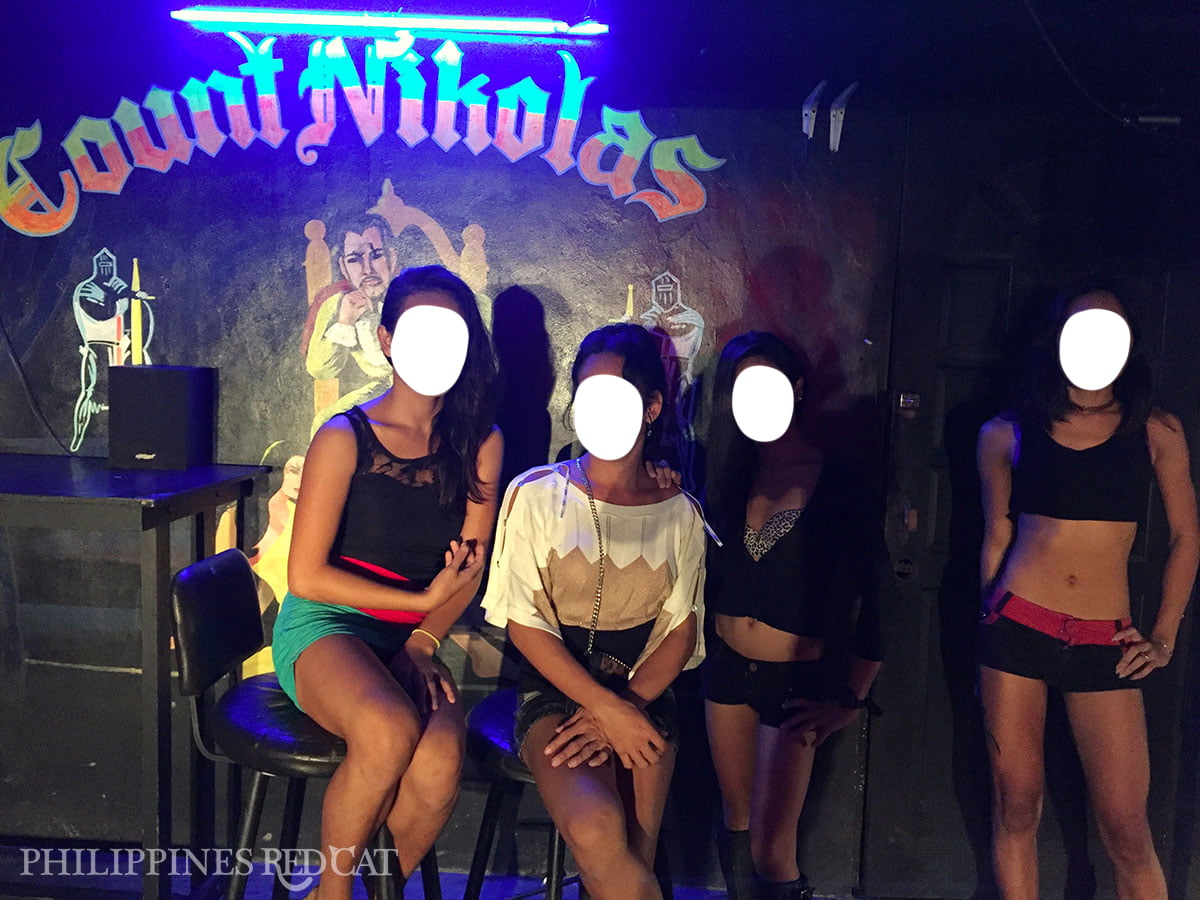 If you are a ladyboy lover then I have to disappoint you: You won't find your paradise in Subic. If you look at my picture above you may be surprised now, however, Count Nikolas is the only ladyboy bar in Barrio Barretto. That's it.
So sure, if you are in town for a couple of nights then that may be just fine and you can also check out Nocturnal Disco in Olongapo where you can find plenty of ladyboy freelancers, too. A few street hookers are found on the highway in Barrio. And of course there are even more nice ladyboys active on the dating sites. I have written a separate guide on this topic comparing all the different options you have (see the link below).
Prices: Not more than 1,500 Pesos for a hooker, potentially for free by using the dating site.
See also: Where To Meet Ladyboys in Subic Bay (4 Places)
"Normal" Nightlife Spots in Subic Bay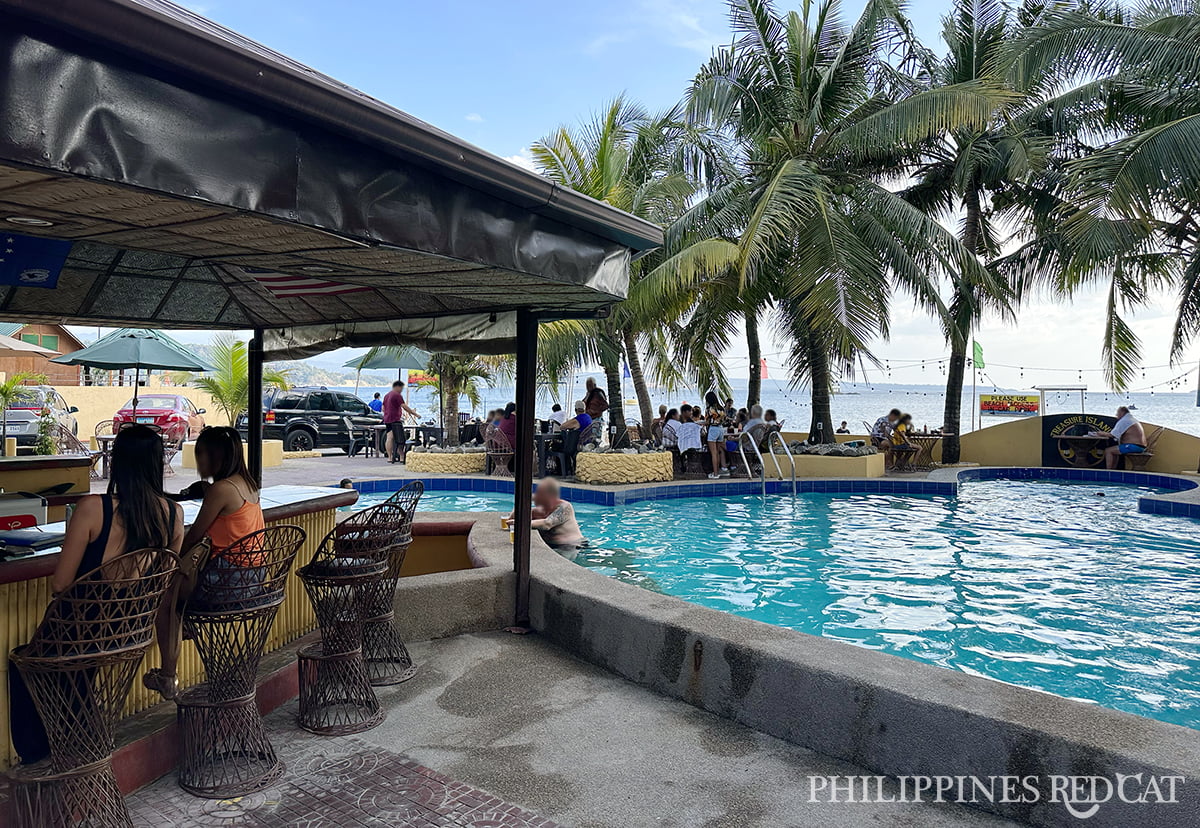 There will come a time when you just want to take it easy, relax and not have girls around you who try to get your attention and make you pay for their company. So if you are looking for a break to have a relaxed beer and maybe meet other foreigners then the two most popular "normal" nightlife spots in Barrio Barretto are Sit-n-Bull and Johansson's. These are actually the two best restaurants in town, too. Sit-n-Bull has a nice bar and TVs with live sports, and Johansson's also has a great and spacious bar that's good to meet other people as well as a pool table and darts.
And if you go down to Baloy Long Beach you can find even more neat day- and nightlife places with great views of the sea. Harley's Pub is the most popular expat bar here, Treasure Island Pool Bar (see the picture above) is great to meet the odd Pinay traveler, and then there is also the famous Kokomo's Floating Bar about 50m out in the sea (high season only, then it's really a must visit).
Prices: Very reasonable, means beers for about 80 Pesos, spirits for 120-150 Pesos and even the western food is not expensive at all, a main dish will hardly cost you more than 400 Pesos.
Map of Nightlife in Subic Bay
If someone ever tries to convince you to not go to Subic because it was "dying" or anything like that – don't believe him. You obviously now know better and that the bay has lots to offer at a cheaper price tag compared to pretty much anywhere else in the Philippines.
And we are not talking about 32 year old moms or so – we are talking about young and attractive Subic girls who make their first experiences working in the bars and clubs before many of them make the move to Angeles or other parts of the country.
So if you have more than just a week to spend in the Philippines then make sure you don't spend it all in Angeles but also take the bus down to the beach. You'll be surprised how much fun it is here, how laid back the atmosphere is and how less money can buy you the exact same end result: To lie in bed with a super hot Filipina girl at the end of your day.
Video of Nightlife in Subic Bay