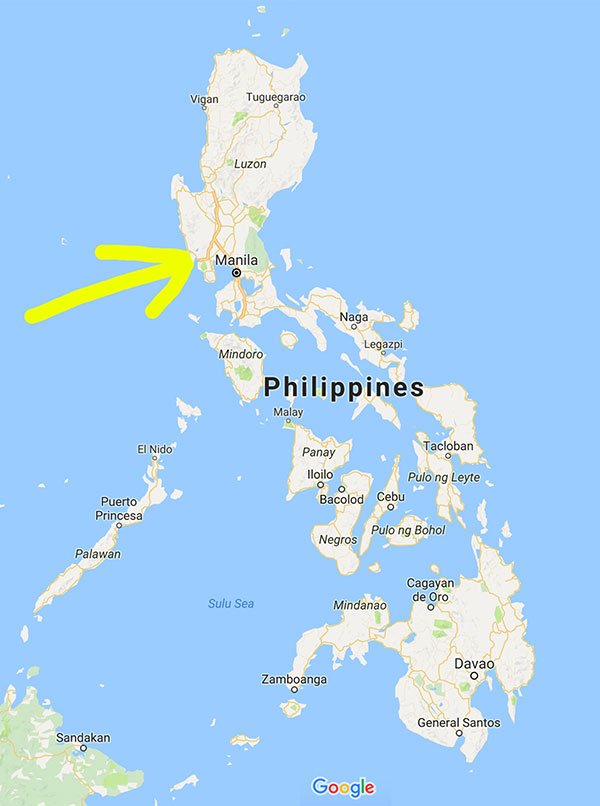 When you think of Subic Bay, what comes first into your mind? I'm quite sure it's young girls in short skirts dancing in the bars, exciting night clubs or maybe even happy ending massage salons. I've covered them all and you can find these guides in the Subic Bay Section of Philippines Redcat.
What you probably don't think about first when you hear Subic Bay are the sights and attractions during the daytime. But of course, as soon as you wake up on your first morning you will ask yourself:
What can I do now before the bars open? The most obvious places to go during the daytime (unless you have a Filipina girl lying next to you in bed and your plan is to have sex all day long) are the beaches.
So let's come right to the point: This is Baloy Long Beach, the most famous and most beautiful beach in Subic, located right next to Barrio Barretto and about 4 km west of Olongapo: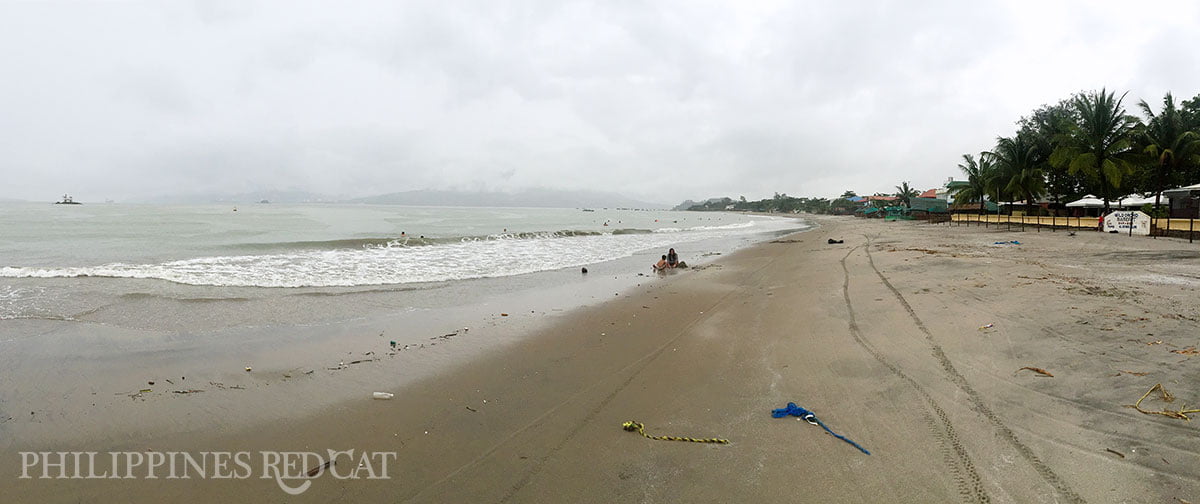 Shocked? Well, even though I took this photo on a rainy day, that's how it is: The beaches in Subic are very average and nothing what you may expect when visiting the Philippines. It's in no way comparable to White Beach in Boracay. But then you are probably not coming to Subic for the beaches but rather for the bit… Excuse me, for the ladies of course.
Baloy Long Beach doesn't actually look this sad and boring on a bright day with blue sky. It's quite alright for a swim and even better for a relaxed drink during the late afternoon hours in one of the many beach bars and restaurants. Especially the Blue Rock Resort and Treasure Island Resort have very atmospheric bars right in front of the beach. And not to forget the hugely popular Voodoo Floating Bar 50 m out in the water (only during high season, about October-March).
Just for you to get some orientation: Baloy Long Beach is located 1 km from Barrio Barretto which is the best place to stay in all of Subic because the majority of nightlife venues and foreign restaurants can be found there. Here is a picture I took there last month at about 5pm in the afternoon: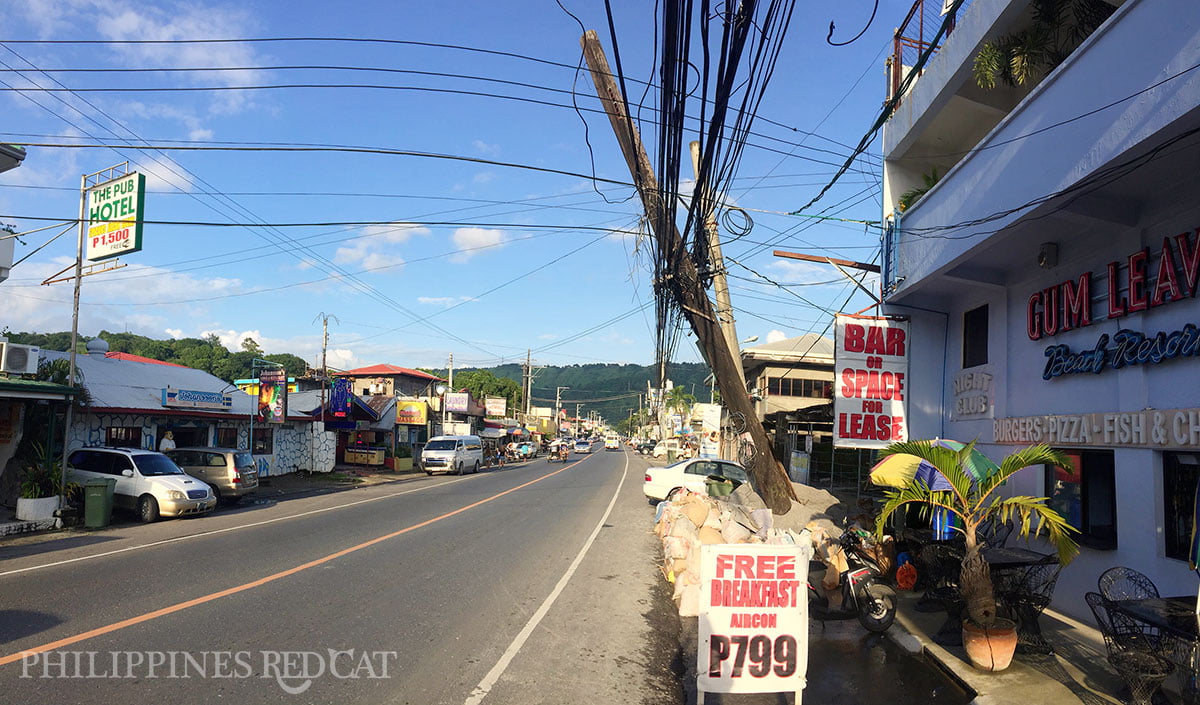 What you can see in the picture is the main road that runs from Olongapo (the capital town of the Subic Bay region) to the different beach towns. In the top left corner there is a sign saying "The Pub Hotel" and that's where I always stay. If you walk down this street for about 500 m until you reach the bend you will pass 80-90% of all girly bars in Subic. Isn't that awesome?
Now you may be wondering what the beach looks like in Barrio. Well, this is what it looks like: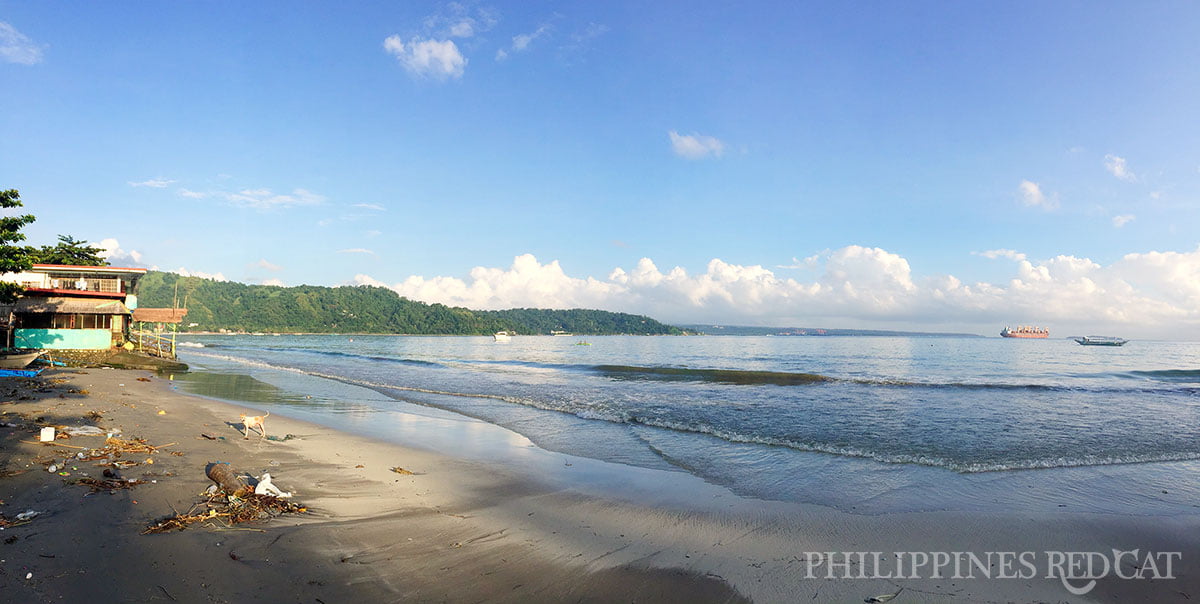 I hardly ever see anyone swimming here and if you look at the not-so-clean water, the dark sand, the rubbish and the big ships in the background it should not be a big surprise that most people prefer to walk the one kilometer down to Baloy Beach where it's so much nicer.
Apart from that, there isn't really much of tourist interest during the daytime in Barrio Barretto. One day I decided to go on a walk along the backstreets of town and the most interesting thing I saw was this turkey who made a face like it was 2 days before Thanksgiving: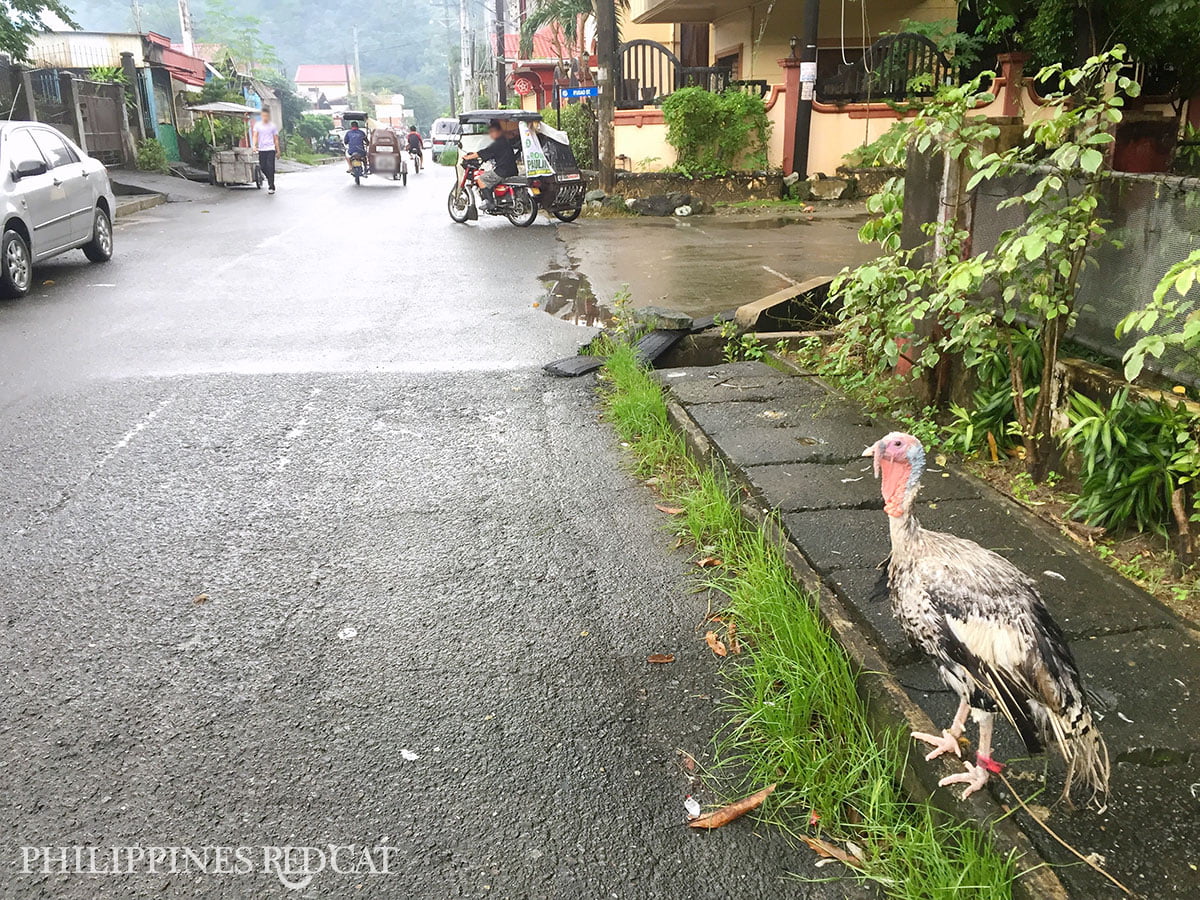 And then on the way back to my hotel I came across a nice pet shop on the main road: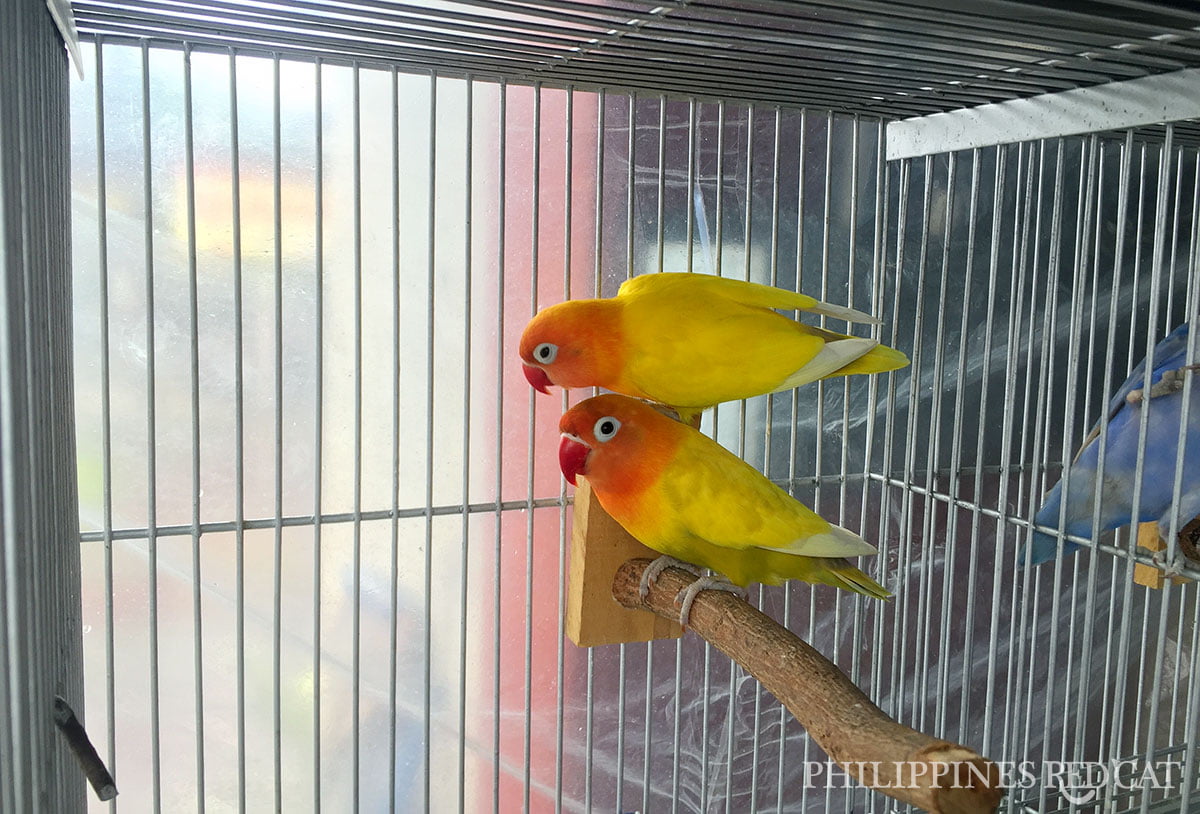 Other than that, there isn't anything to do in Barrio Barretto other than eating, drinking and having sex. However, there are several fun day trips you can do in Subic Bay. Just inquire at your hotel reception about one of the following popular tours (links to TripAdvisor):
If you think now, why is Redcat not showing pictures of all these "fun" places to visit during the daytime? Well, it's because whenever I go to Subic it's usually just for a short three or four nights stay. And you probably know what my priorities are.
Therefore, this post is really just a rough overview of the main places in Subic, the beaches and if you really do want to go on a half or full day trip to the rainforest, bird park or waterfalls then just check out the reviews of each place on TripAdvisor. Philippines Redcat is mainly a nightlife blog and that's where most of my energy and focus goes into.
Map of Subic Bay Highlights
Videos of Subic Bay Highlights