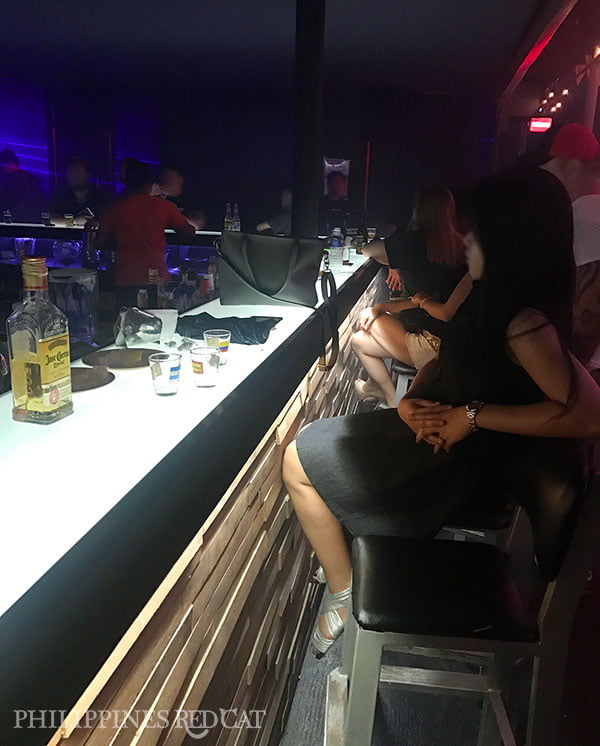 Davao is one of the most underrated cities in the Philippines – not only in terms of traveling, but also in terms of nightlife and having fun with sexy Filipina girls. That's probably because Mindanao doesn't have the best reputation, there are always incidents of kidnapping and terrorist attacks in the mostly islamic southwestern part of the second biggest island in the Philippines.
However, Davao as the capital is totally safe, in fact I feel more safe walking around the streets at night here than in certain areas of Cebu (not only Colon, but even the touristic Mango Avenue has some really shady characters hanging out).
So if you decide to visit Davao for a few days, you will surely have fun: It's amazing how the local girls here look at you on the streets, shopping malls, restaurants – almost everywhere. They just don't see so many foreigners here, and combine that with the fact that Mindanao is one of the poorest regions in the Philippines, you are a huge magnet here for Pinays as a white guy.
Another nice benefit of that is that you have very low competition on Pina Love – Davao is one of the best places for online dating in the country (2nd biggest city after Manila with lots of girls, but relatively few foreigners).
Davao Nightlife Overview
Even though Davao is a big city, the nightlife here is quite concentrated in the city center. It's best if you stay in the area around the People's Park and the Royal Mandaya Hotel, where you can find many lady bars, massage salons and street hookers all within easy walking distance. And also some nice foreign owned restaurants (remember it's not always easy to find good food in the Philippines, and even more so in Davao).
Especially San Pedro Street, Iñigo Street and Rizal Street have lots of nightlife and girls working inside or outside the bars and massage salons.
The most popular nightlife area for the local Filipinos (and also many expats) is Polo Street in the northern part of town. There are a few nice bars with live music and also the best night clubs in town.
And if you are looking for a more relaxed area to take a girl out for a date, then Matina Town Square on the other side of the Davao River has several outdoor restobars with live music. But it's definitely not a good place to meet girls, as people come there with their friends and sit together on a table.
So depending on what type of nightlife or ladies you like – you have all sorts of different options to have fun in Davao at night:
Girly Bars in Davao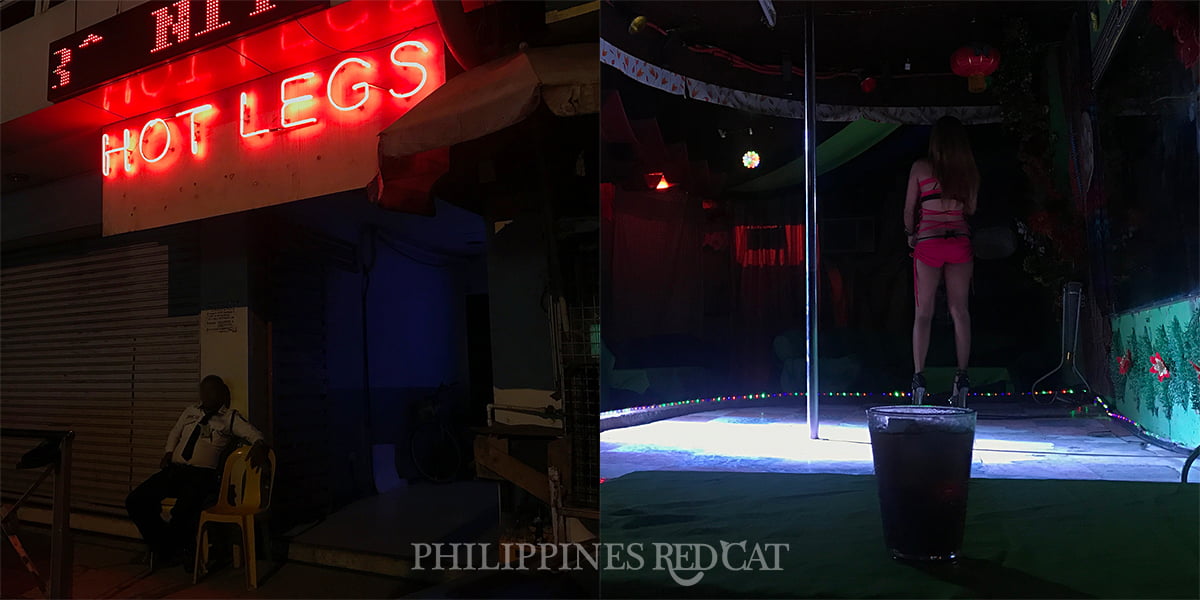 The bad news is that Davao doesn't have a bar scene comparable to the sports bars on Mango Avenue in Cebu, or Ermita in Manila. However, the good news is that there are many "bikini bars" in the town center of Davao. That type of girly bar is comparable to the go go bars in Thailand, just a little smaller and not that sophisticated in terms of decor, design and lightning.
Hot Legs is the most popular venue, they have 3 branches in different streets of downtown Davao – and they are all within walking distance, just like all other bikini bars (see the map below). The way it works in these bars is that there is always one girl dancing on the stage, either for one or two songs. The remaining 5-10 girls are walking around the bar, trying to get the attention of the male customers. Some of these ladies are well over 30 with big bellies, while others could easily work in Arena KTV in Cebu – like 19-22 years old, light skinned, thin, and hot. Just look around and see which bar has good talent on a particular night.
If you take a seat, it will probably not take long until one of the girls comes over and starts talking to you. You can buy her a drink, or choose another girl, or just sit and watch the girls dancing. These bars even have private rooms where you can have sex with the girls. Or you can pay their bar fine and take them to your hotel.
Prices: There is usually an entrance fee of 50 Pesos in these girly bars. Beers are reasonably priced at 80 Pesos, but the lady drinks are expensive at 300 Pesos. If you want to have sex with one of the girls, then you can go to a private room in the back for 2,000-3,000 Pesos (depending on how attractive the girl is, but it's also negotiable). And if you want to pay her bar fine instead then that will cost you either 3 lady drinks (in Hot Legs), or about 1,000 Pesos. Plus additionally 2,000-3,000 Pesos for the girl, depending on whether short time or long time.
See also: Complete Guide to Girly Bars in Davao
Nightclubs in Davao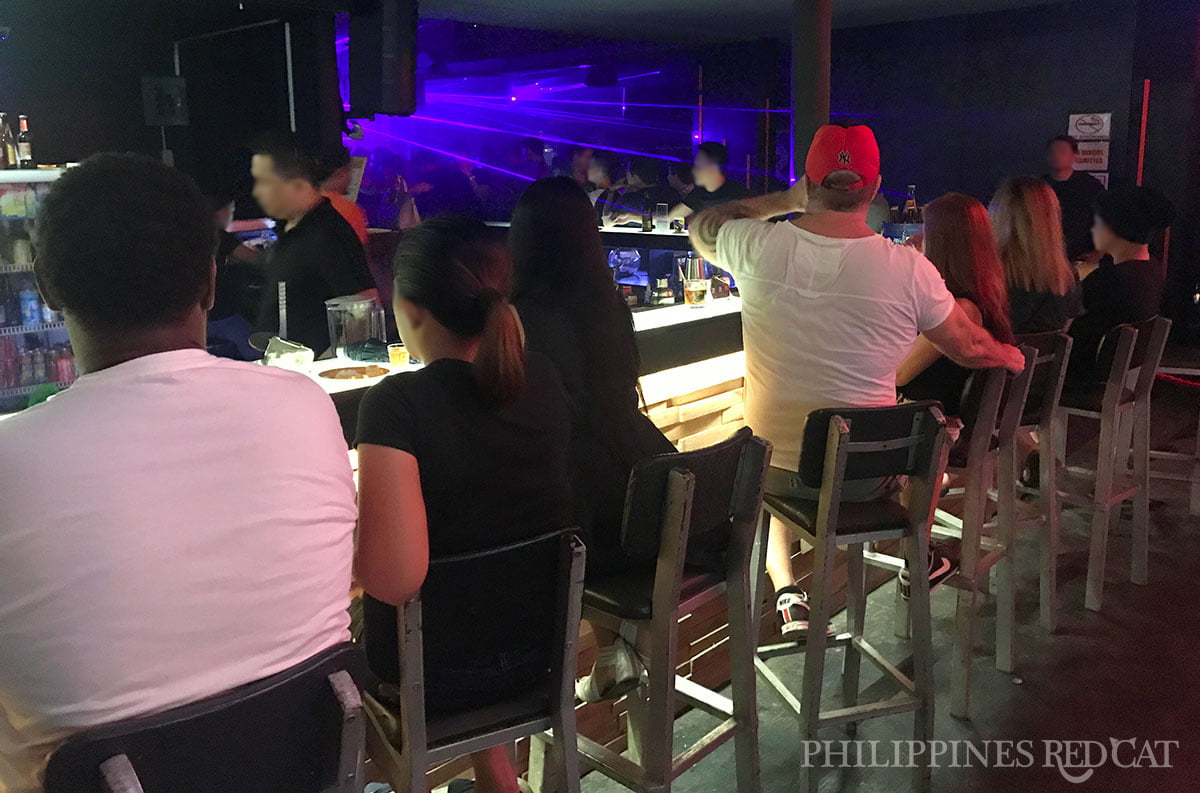 The best nightclubs in Davao are located on Polo Street. Alcatraz Penal Bar is all indoor, there is a stage for the DJ, and in front of that a small dance floor. Lots of small tables all around, and comfortable couches can be found on the more relaxed 2nd floor. Lots of young and nice Filipina girls here, and also some ladyboys.
Even better to meet girls is The Grid (photo), which is right next to Alcatraz. This club is half open-air, and you can find several freelancing girls every night sitting at the bar and waiting to meet a foreigner. They will go with you if you pay them.
And if you want a more "local" experience, then check out WAV Entertainment Central on C. Bangoy Street. It's quite a unique place, mostly popular among, well, Davao men and women in their 30ies and 40ies. You usually don't see any foreigners there, which means you will get a lot of attention, smiles and approaches from the ladies.
Prices: The clubs have a small entrance fee of 50-100 Pesos. Local beers (San Miguel & Red Horse) cost only 70-80 Pesos, imported beers (Tiger & Heineken) about 100 Pesos, whiskey about 150 Pesos for a glass (same for cocktails) and from 1,500 Pesos for a bottle (like Johnnie Walker Red or Absolute Vodka 750ml).
See also: 3 Best Nightclubs in Davao to Meet Girls
Happy Ending Massage in Davao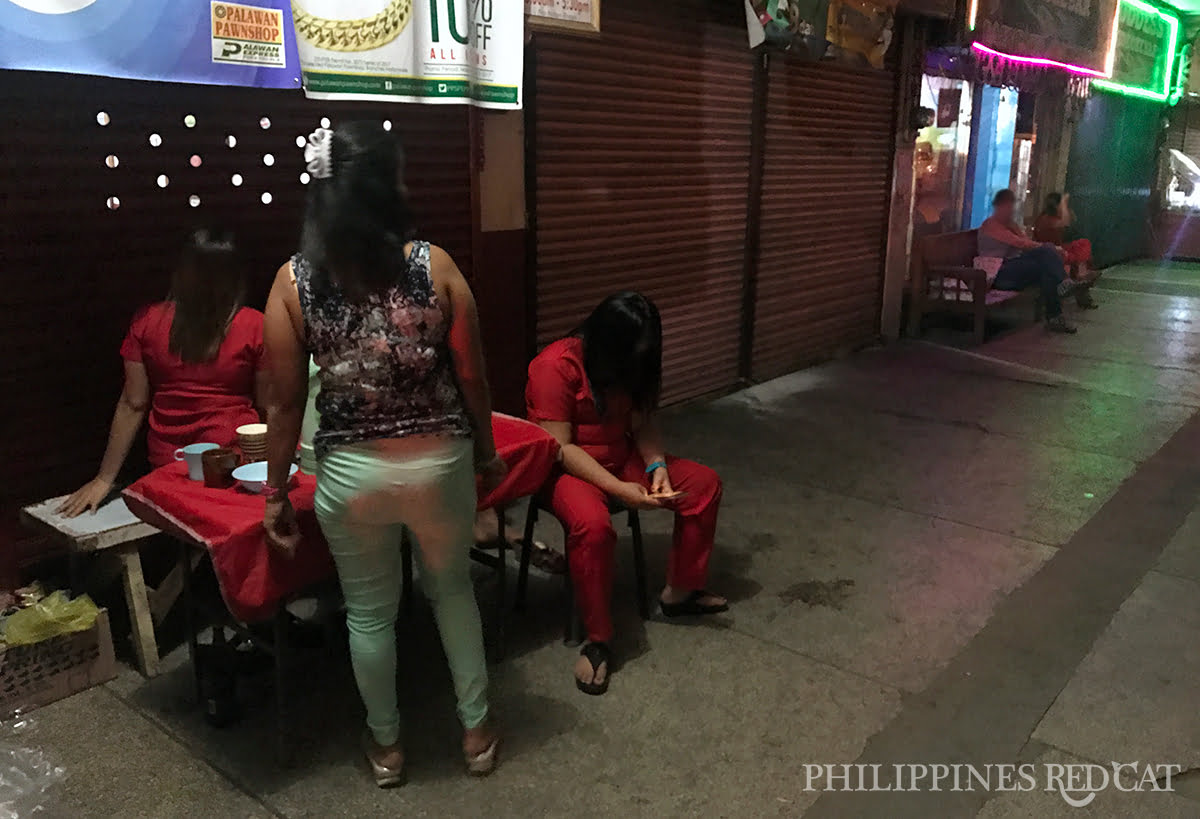 You can find massage salons spread all around Davao, but the highest concentration and the best chances for happy endings are definitely in the downtown area near the girly bars (see the map below).
Most of the massage girls, or rather women I should say, are well over 30. The problem is that even though a lot of the "regular" massage salons have some younger girls working, they often do strictly massage only. I would recommend you to just ask beforehand if they offer happy endings in a particular salon, but sometimes it's quite obvious if they wait in front of the shops and try to pull you in.
Prices: Body Massages in Davao usually cost 300 Pesos per hour, and Oil Massages (they call them "Swedish Massage" in the Philippines) about 350 Pesos. And another 300-500 Pesos in tip for a hand job (again, that really depends on your masseuse).
See also: Guide to Happy Ending Massages in Davao
Street Hookers in Davao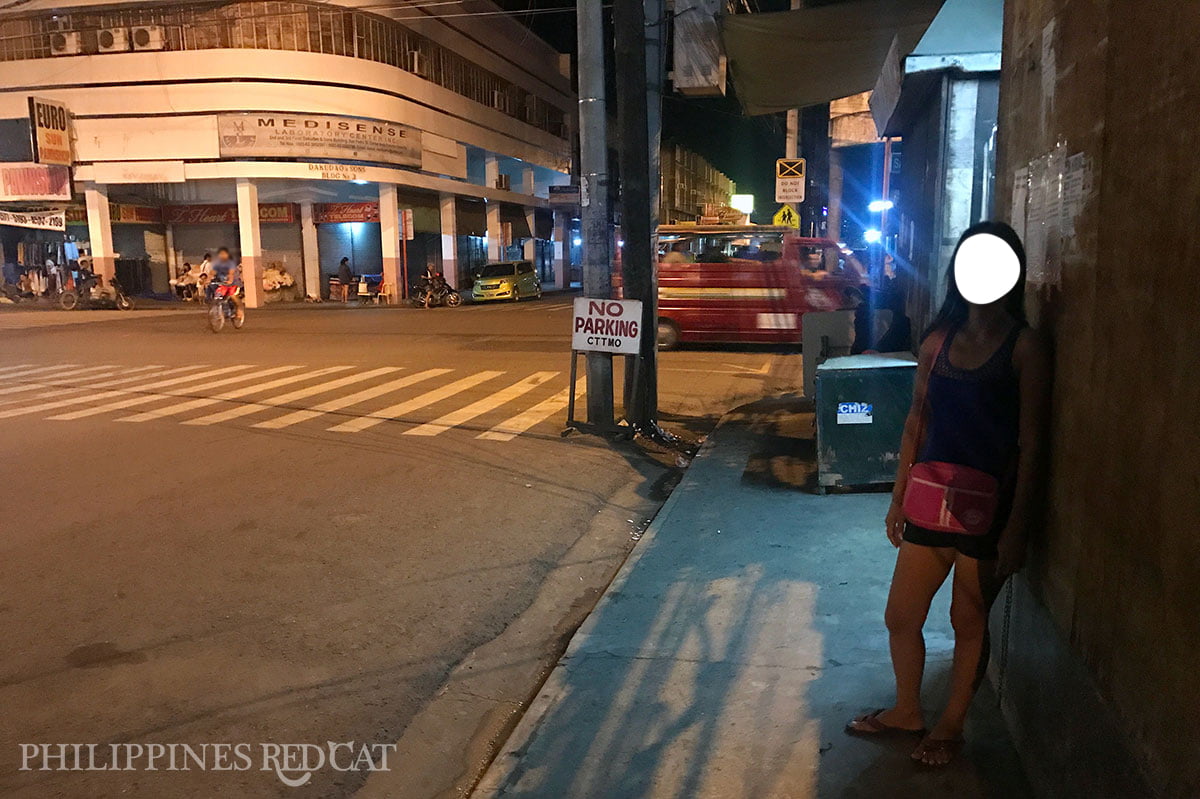 I was surprised by how many street prostitutes there are in Davao. It seems like there aren't enough lady bars to employ all of the girls, so if you walk along San Pedro Street, Pelayo Street, A. Pichon Street and Iñigo Street you can find dozens of girls waiting for customers.
They usually say like "you want chick, sir?" and offer to come to your hotel for sex right away. Some of these girls are surprisingly young and attractive, but be careful, sometimes they look a bit too young. Always ask them if they have an ID before you take one with you.
Prices: The younger ones usually ask for 1,500 Pesos and if you say no, thank you, they often go down to 1,000 Pesos right away. And most of the 30+ women would easily go for 700-800 Pesos, sometimes even less than that. If you don't want to take them to your hotel, there are short time hotel rooms in that area, and they are cheap – I know one place that has rooms for 150 Pesos for 3 hours. Don't expect any nice comforts there though.
Ladyboys in Davao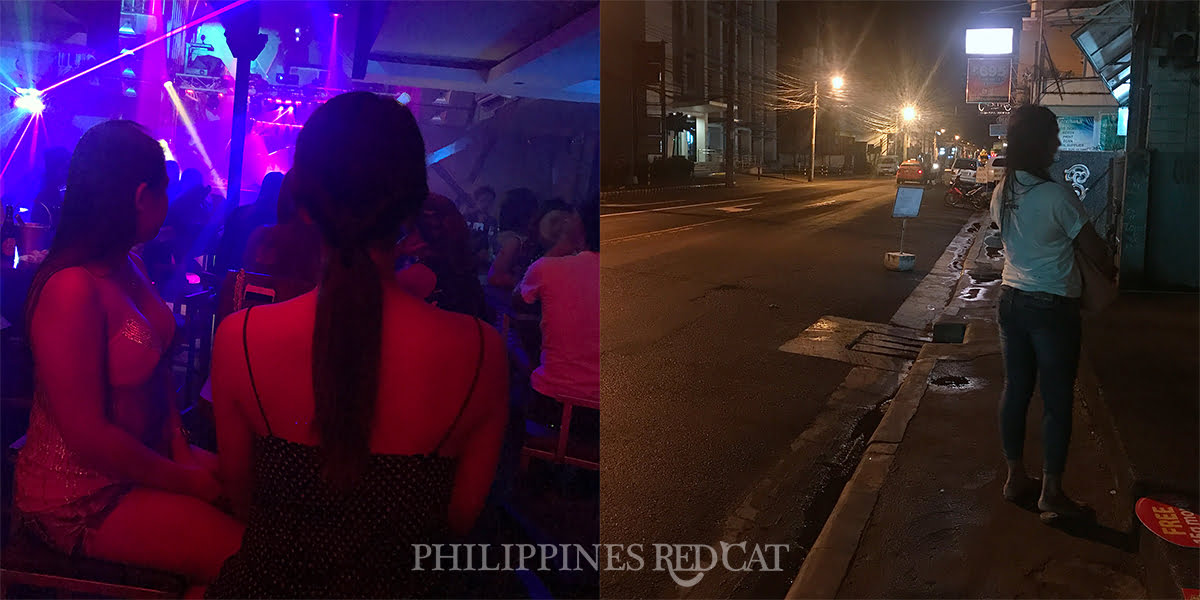 I know that's not for everyone, but a nightlife guide to Davao wouldn't be complete without mentioning the ladyboy scene. There are no dedicated ladyboy bars, but you can find a lot of shemale street hookers in the same areas where the girls hang out (see above), but of course not nearly as many. It's like one ladyboy out of 10-15 hookers there.
Alcatraz Penal Bar (left picture) is quite popular among ladyboys to party, and maybe to meet a nice foreigner for the night. They are much hotter than the ones on the street. And if that's not already enough, then check out the shopping malls like SM City Davao, where not just the girls go if they don't know what to do.
Prices: 1,000-2,000 Pesos for a short time in one of these places, or probably free if you meet them on one of the ladyboy dating sites.
See also: 4 Places to Meet Ladyboys in Davao
"Normal" Nightlife in Davao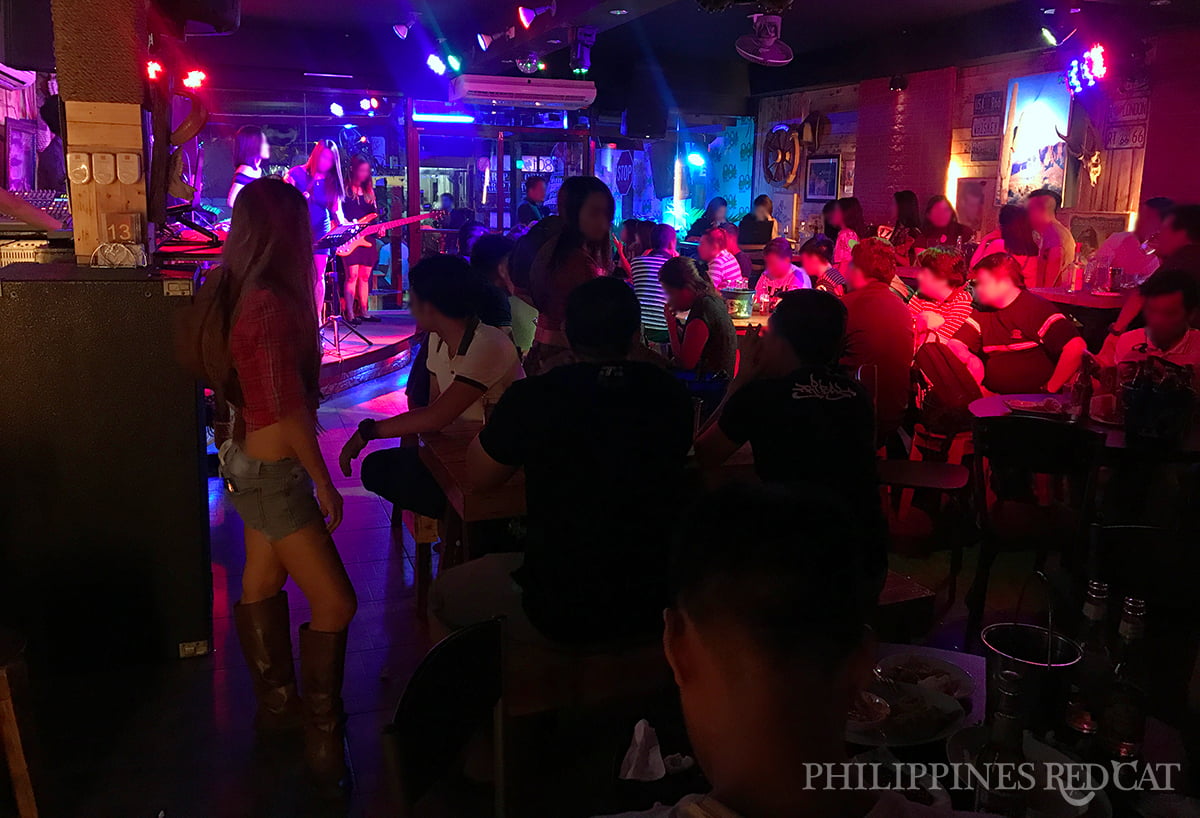 For some more "authentic" nightlife in Davao without prostitutes, there are 2 popular areas full of bars: Polo Street in the northern part of town. One place you should not miss there is 801 Infinity Restobar (photo above), that has live music and sexy waitresses in cowgirl outfits.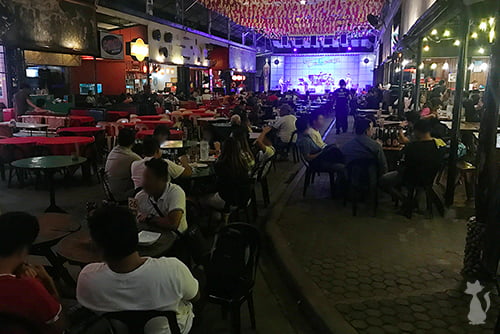 Matina Town Square (photo on the right) is the other popular bar area where you will find mostly local Filipinos and a few expats sharing a table with their friends, while eating, drinking, chatting and enjoying the live music.
And if you are looking for a romantic dating spot, then take a taxi up to Jack's Ridge, a restaurant on top of a hill with scenic views all over Davao and the ocean in the background. After dinner, you can walk down the stairs to Kai's Bar. Great atmosphere there.
Prices: 60-80 Pesos for beers, 120-150 Pesos for spirits, 150-250 Pesos for cocktails & wine.
Davao Girls in Shopping Malls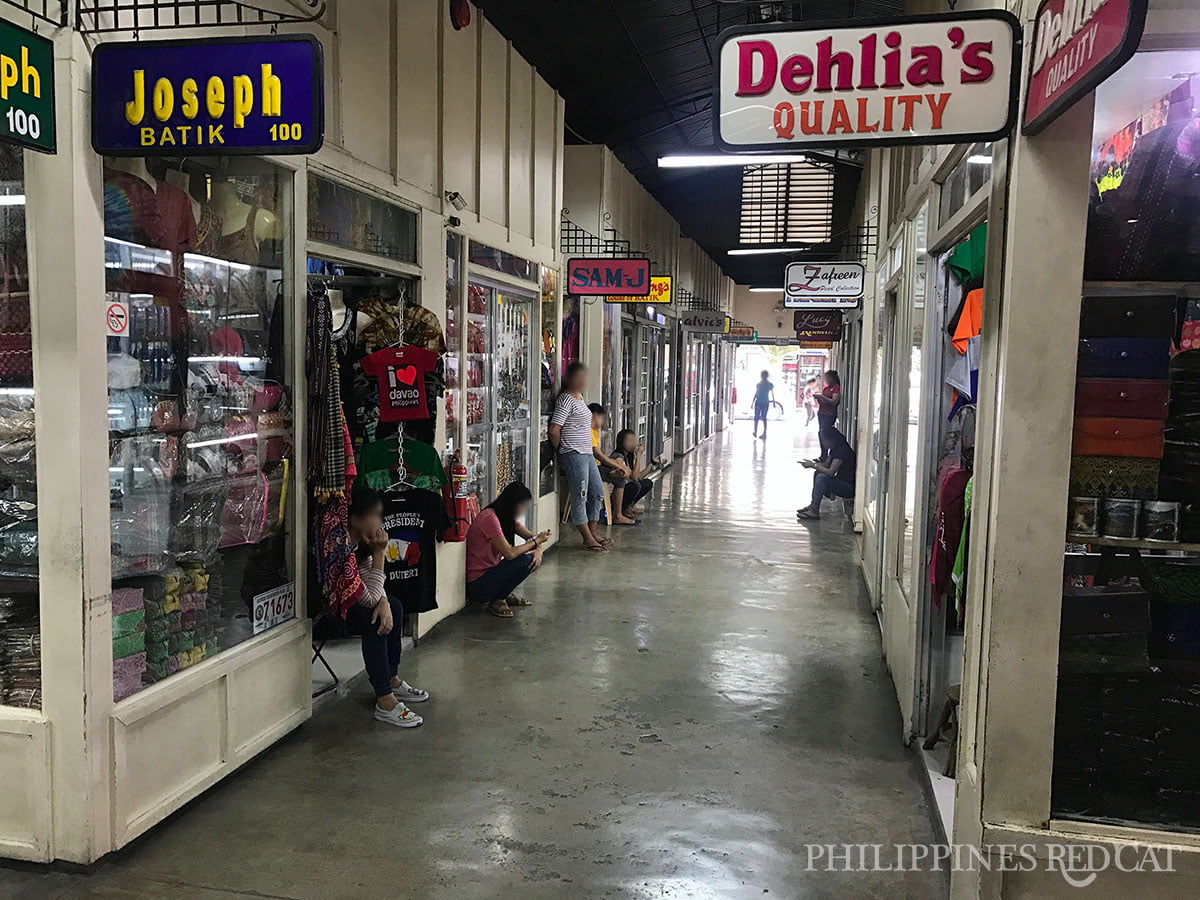 If you want to meet ordinary girls in Davao (means no prostitutes), then apart from the dating sites that always work excellent, there are the different shopping malls in town. Where do you think the girls go when they have nothing to do? Right, the malls. The nicest and most popular ones are SM City Davao, SM Lanang Premier and Gaisano Mall.
If you have time, you should really also check out the Aldevinco Shopping Center (photo). There are about 30-35 young girls standing outside the shops. When I first came there I thought they were all freelance prostitutes, but they are actually just trying to attract customers to their shops ("money changing, sir?" is what they usually ask you). But if you are a foreigner, it won't be that difficult to get the phone number of one of these girls, and meet them later for dinner (assuming they don't have a boyfriend or husband, but you never know).
Map of Nightlife in Davao
Of course you cannot compare the nightlife in Davao with the tourists hubs of Manila or Angeles, but there is still more going on here than most foreigners think. Just give it a try for 4-5 nights, you will be surprised not only how open and excited the girls are when they see a white foreigner, but there are also several nice daytime attractions you can check out.
Videos of Nightlife in Davao