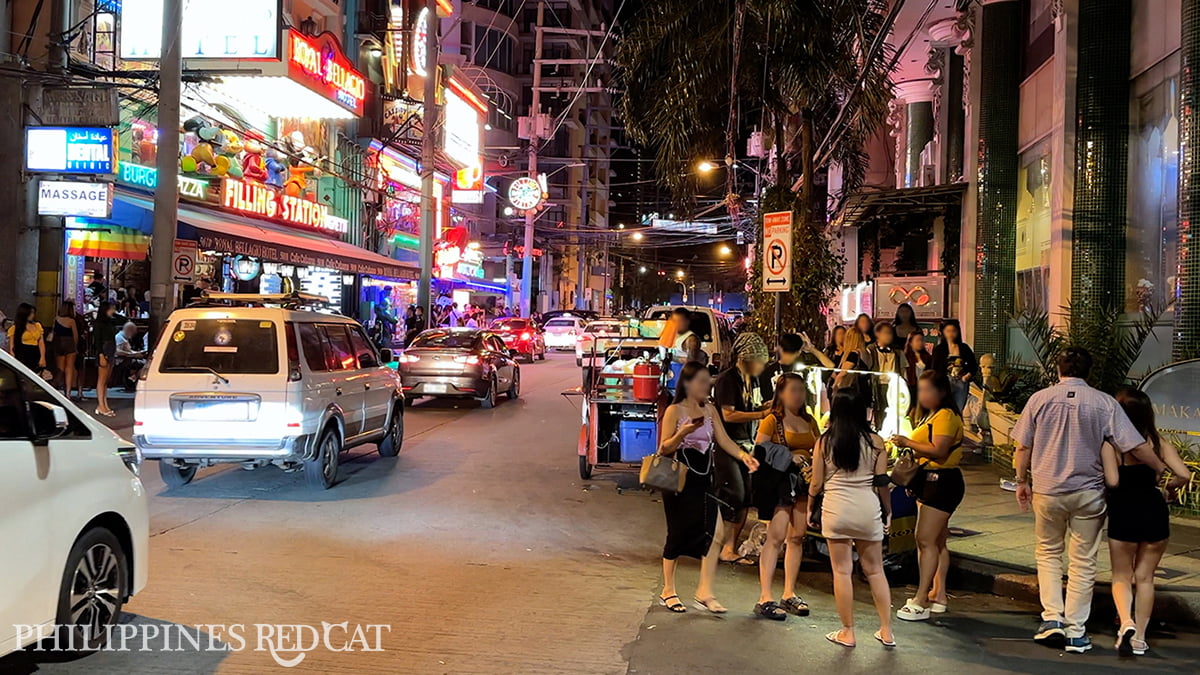 From what I can see in my website statistics is that most of you guys find Philippines Redcat by looking for all different sorts of nightlife and women related search phrases on Google. More specifically: Where to meet Filipina girls both during daytime and nighttime and where to meet both hookers and "normal" girls who are not primarily out for money. So today I thought it's a good idea to create an overview guide of the different adult entertainment quarters in the capital.
Manila has four foreigner-oriented red light districts:
Each of these areas are quite unique in the types of bars and girls they have. It's not like Bangkok where 90% of all bars in Nana Plaza, Soi Cowboy and Patpong are go go bars. They don't even call them go go bars over here but bikini bars, and that's because the girls don't get naked anymore but wear tight bikinis. Don't worry though, if you know what you are doing you still get to see some nipples, just continue reading.
So in the following guide I will give you a description of each Manila red light district, the types of bars you will find, how much for the drinks, bar fines and ladies, where they are located on the map as well as a video with all four areas in it so you'll get a good idea of what they are like before visiting.

P Burgos Street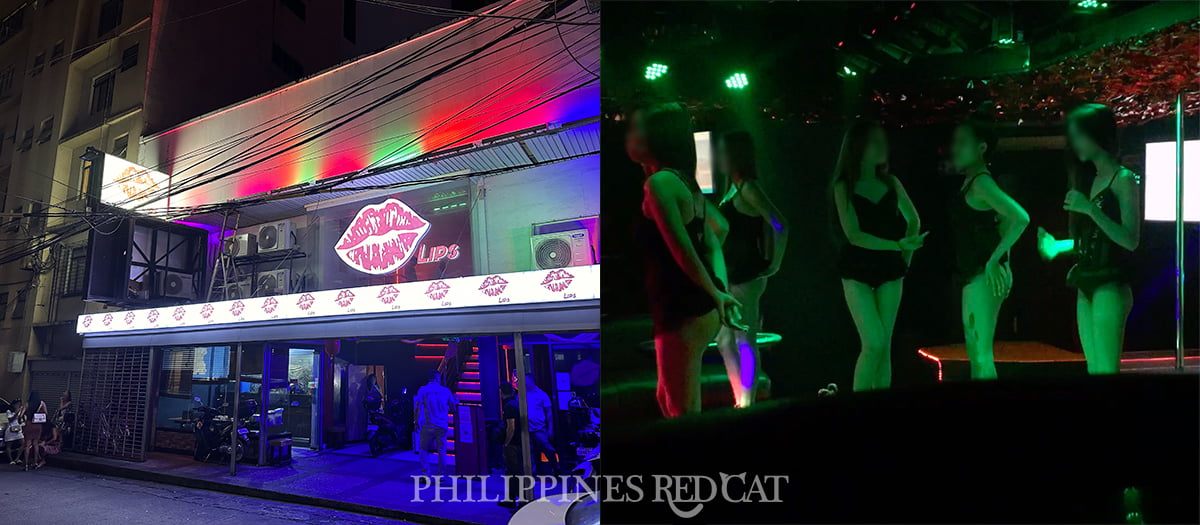 P Burgos Street is the most tourist friendly and easiest to navigate red light district in Manila. It's a 200m long street in the modern business district of Makati (although the surrounding area is not really the most developed part of Makati).
If it's your first time in Manila (or even in the Philippines) then I would definitely recommend you to stay there. That's because you can find everything you need for a couple of days for a great single vacation: bikini bars, sports bars, western restaurants, massage salons and even plenty of freelancers on the street (both girls and ladyboys) offering "massages" in your hotel room. Plus, the nicest shopping mall in Manila (Greenbelt) is just a 5-10 minute taxi ride away. You can even walk there in 20-30 minutes.
The two best and longest established girly bars on P Burgos Street are Lips and Neon Nights. Lips has the most attractive girls on the strip, but they can be a little sketchy asking for drinks even before sitting down and "getting warm" with you. They wear nice see-through bars showcasing some of the nicest boobs on Burgos. Neon Nights is a bit different, the girls are rather average looking but really naughty – it's not uncommon that they offer you a blow job in the corner if you pay them a few drinks.
Girls Quantity: 6/10
Girls Quality: 6/10
Entertainment: 7/10
Prices: $$$$$
Ermita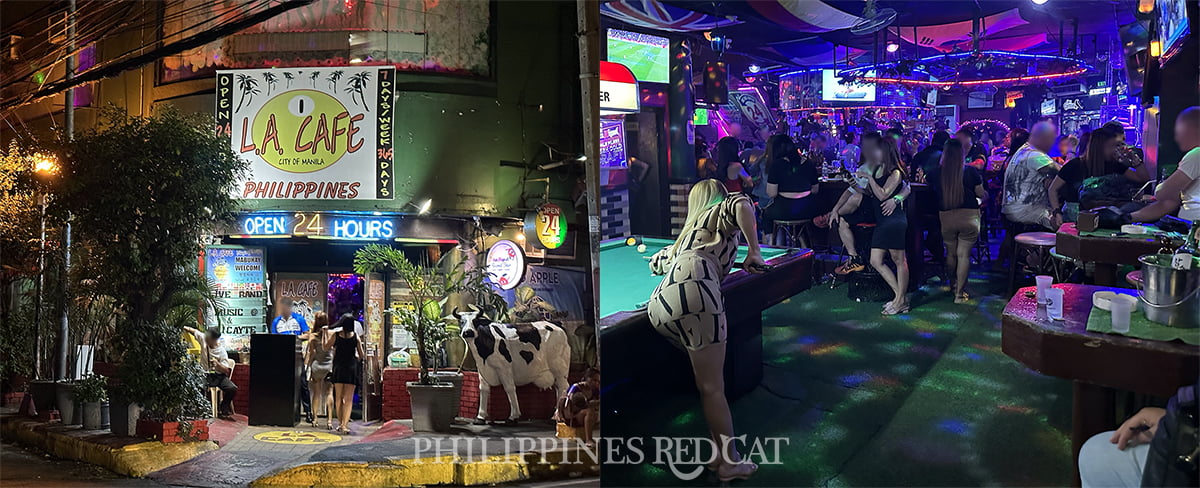 Ermita is the oldest red light district in Manila, but it's somewhat dying. If you talk to some older expats they will tell you how this area once was the "wild west" of Manila in the 1980s, but now due to the efforts of the authorities to "clean up" the area there are no bikini bars with girls dancing on the stage anymore.
There are still about a dozen of girly bars and sports bars in Ermita, and 90% of them are conveniently located on Del Pilar Street (see the map at the end of the guide). If you are wondering what's the difference between a girly bar and a sports bar: The girly bars have girls employed for the purpose of entertaining the male guests. They will ask you for lady drinks that cost more than your own drink and if you want to take them out of the bar you will need to pay the bar fine. Sports bars are usually all about meeting other foreigners and playing pool billiards, there are also nice Filipina waitresses around but they cannot be taken out of the bar (need to wait until the bar closes).
The two best bars in Ermita red light district are LA Café and Dusk Till Dawn Bar. LA Café is really a legendary place, it's a bar over two floors with pool tables, live band and even a restaurant, and there are easily more than 100 freelancers on any day of the week. You can even come here at like 3pm on a Wednesday afternoon and will find several dozen of ladies hanging out while looking for customers. Dusk Till Dawn Bar is 70m up the road and even though the setup is nicer and more relaxed, the girls are employed by the bar and make you pay for lady drinks first before "entertaining" you.
Girls Quantity: 7/10
Girls Quality: 6/10
Entertainment: 5/10
Prices: $$$$$
Malate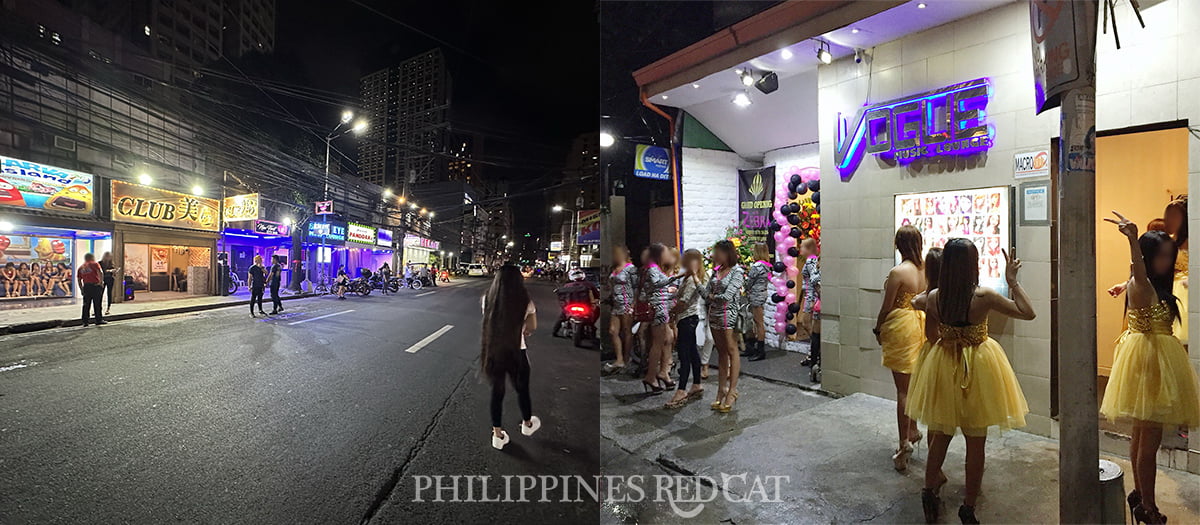 Right next to Ermita (see above) is the next redlight area of Manila: Malate. Here you will find mostly KTVs and karaoke bars that are popular among Asians, as well as the highest concentration of happy ending massage salons in town.
A good place to start your exploration of this area is Robinson Manila. It's one of the nicest shopping malls in town and even there you can find some freelancers standing right outside the main entrance (as well as on the corner of the Arab restaurant) who are eagerly smiling at every foreigner they see, obviously more than ready to join you to your hotel for sex if you want.
I usually stay in Malate when going to Manila, or to be more precise: at the Hotel Ava. It's an infamous short time drive-in hotel, but it's also great to stay for several nights due to its location and comfort. It's located right at the southern end of Malate, so you can just walk up to Robinson and Ermita and pass countless of KTVs like the ones in the pictures.
Just be extra careful here as it's not really the safest area of town, at least it doesn't feel so when people are constantly staring at you, want to sell something and don't accept the first two "No, thank you"s you tell them and the street hookers eagerly offering their services to you.
Girls Quantity: 9/10
Girls Quality: 9/10
Entertainment: 8/10
Prices: $$$$$
EDSA Entertainment Complex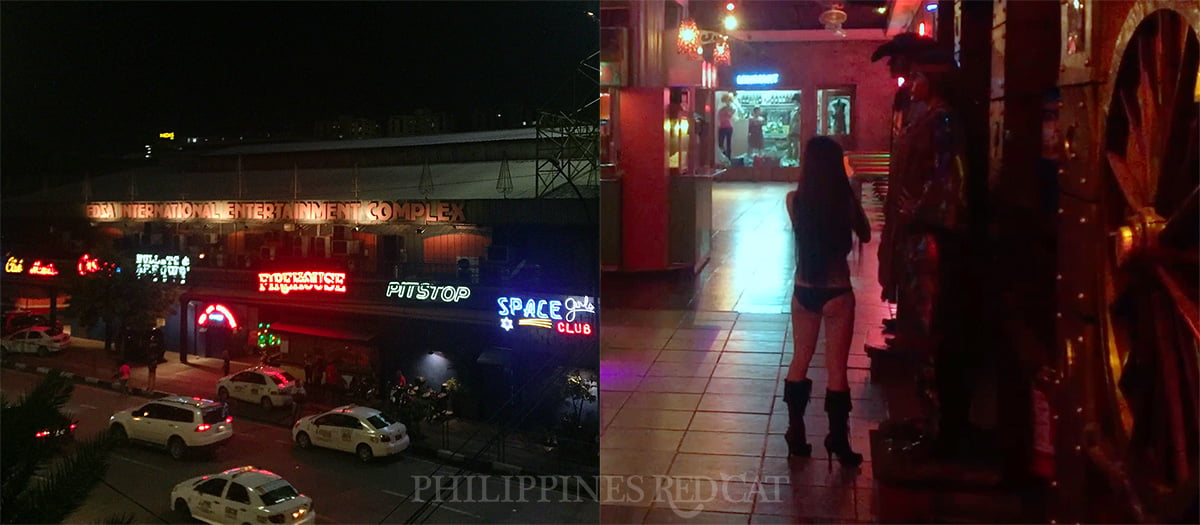 While P Burgos Street is somewhat comparable to Soi Cowboy in Bangkok (one street), Ermita has some similarities to Patpong (oldest red light district but dying), the EDSA Entertainment Complex is the Filipino answer to Nana Plaza: One big building with 7 different go go bars (or "bikini bars" how they call them here).
It's located in Pasay and there is nothing else of tourist interest around EDSA. Not even some western restaurants or other bars. So don't stay there, it's enough if you take a taxi from Makati or Malate and you can check out all the hundred or so ladies in a couple of nights.
The quality of the girls in the EDSA bars used to be much better, but there are still some gems to be found especially in Cotton Bar and Pitstop which are by far the most popular places with the hottest and youngest girls. They all have the same owner and if you want to avoid to pay the bar fine (see below) you could ask them for their number and invite them to your hotel after they finished work at around 3am.
Girls Quantity: 7/10
Girls Quality: 7/10
Entertainment: 8/10
Prices: $$$$$
Overview Map of Red Light Districts in Manila
Overview Video of Red Light Districts in Manila
How Much for Girls & Drinks in Red Light Manila?
Now that you have the full overview of the different "entertainment" areas, you are probably also curious about what the prices are like.
It depends on the type of bar: In the bikini bars you'll pay 140-160 Pesos for a beer, 250-400 Pesos for a lady drink and 1,500-3,500 Pesos for the bar fine not including the price for sex with the girl (that's another tip of 1,000-3,000 Pesos and needs to be negotiated separately). EDSA is more on the cheaper end, P Burgos Street more on the more expensive end, and Ermita somewhere in between. Again, the ladies don't get naked anymore, but if you buy them a drink then you can touch them. That's like the unofficial rule.
If you go into a sports bar the standard price for a cool San Miguel is 80-100 Pesos. Pool billiard games are generally 20 Pesos, except in LA Café where they charge depending on the time played (up to 125 Pesos if the game takes longer than 30 minutes!).
Things are quite different in the KTVs of Malate's red light district where they charge 400-500 Pesos per 1-2 hours unlimited drinking, plus 300-400 Pesos per lady drink. Yes, that will be significantly more expensive than elsewhere, but then the girls are usually very attractive, white skinned, young etc. KTV bar fines are often also ridiculously expensive – one popular place I inquired at they told me it's 4,000 Pesos for 3 hours and 8,000 Pesos for one day. Some KTVs don't do any bar fines at all.
If you pay the bar fine for a girl then the price (for example 3,000 Pesos) doesn't include her tip. Normally a reasonable amount you should give is 500 Pesos, but they tend to ask for much more especially on P Burgos Street where they quote you something like 2,000 or even 3,000 Pesos. But seriously, only if her service was outstanding you should think about giving that much.
In fact, you are not required to tip at all, it's totally up to you and if she's just lying on your bed while expecting a round of missionary before leaving after 30 minutes you might not want to give any extra at all. But then maybe they don't go with you in the first place if you don't commit to paying them a certain amount of tip.
It's always a good idea to talk with the girl you are considering to bar fine in terms of what you expect from her (like if you want her to give you a blow job you should definitely talk about that before), how many rounds you want to have and how long you would like her to stay with you.
Note that there is no dress code at any of the lady bars in Manila. Means you are welcome to enter with a sleeveless San Mig shirt, shorts and flip flops. And there's also no admission fee at the bars – but you obviously need to pay for drinks to stay, watch and enjoy.
Of course Manila's red light districts have more to offer than just girly bars – I have barely described the freelancers, happy ending massages, soapy massages, ladyboys etc. – so if you are interested in all that you may want to check out my overview guide on the nightlife in Manila.