The sex scene in Palawan is not comparable to other popular destinations in the Philippines. Even in Puerto Princesa, the capital city of the island, there is no centralized red light area. That's why a lot of guys leave this place thinking there is absolutely no place where young local Filipina ladies sell sexual services to foreigners.
But that's not true: You just need to know where you have to go. Because there are several bars, clubs & KTVs with sexy girls spread around Palawan – and the majority are obviously found in Puerto Princesa and El Nido.
Only a few certain types of hookers you will not be able to find in Palawan (yet), such as escort girls and soapy massage girls – for that you better go to Angeles or Manila. But don't worry, if your plan is to spend about a week or two in places like Puerto Princesa, El Nido or Coron, you will surely have a great time with the local girls in the places I mention here.
This is the first, most comprehensive and most up to date guide on the girly bar scene in Palawan – and I think it's a good idea to split it into different sections, depending on the city and type of place to meet girls:
As always, I will add photos, videos, descriptions, price infos & map locations of all mentioned places.

Nightlife in Puerto Princesa
Girly Bars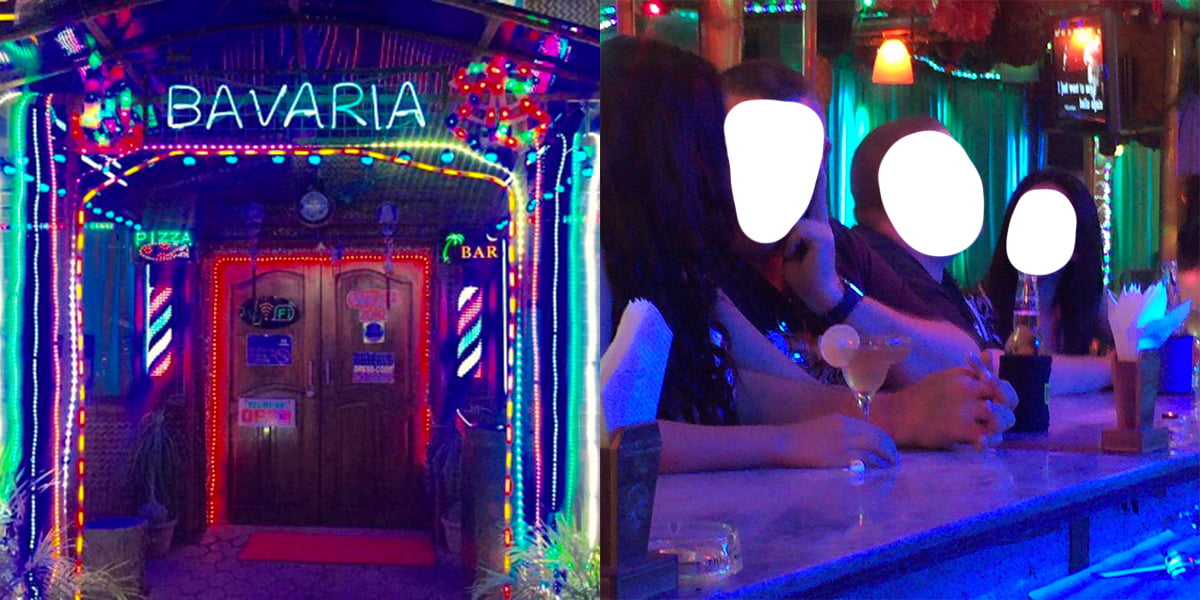 There are a few girly bars in downtown PP:
Bavaria 54 is the most popular one. Located on Malvar Road near the airport, you cannot miss it: The bright and colorful neon lights attract the attention of every single guy walking down this street. It's officially a KTV, but nothing like you may know from Cebu or Manila – not the rip-offs that mainly cater to rich Korean men. The atmosphere is much more relaxed here, and you can watch the girls dancing while chatting with the other foreigners (or Filipinos).
Phoenix KTV is the oldest girly bar in Puerto Princesa (since 1999). It's run by a Taiwanese expat and his Filipina wife. Therefore, it's more popular among Asian men and not so much among Westerners, many of whom go back to Bavaria every night of their stay. It's probably got something to do with the slightly higher prices here.
Equus is a newer girly bar that's mostly popular among the Filipino guys. Strangely though, the prices for lady drinks and bar fines are the same like in Bavaria (see below for the price info).
And if you want some more "authentic" nightlife, then you can head out to Pineda Road, where you will find a few smaller bars such as Rebay Videoke Bar. The girls there can be really fun and nice, because they don't get to see as many foreigners as the ladies in the bars in downtown.
Prices: I assume you will spend most of your nights in Bavaria 54, where they charge 80 Pesos for local beers and 250 Pesos for lady drinks. If you want to have sex with one of these girls, then you can pay their bar fine of 3,000-4,000 Pesos (depending on how young and confident she is). That's the price for long time by the way, means the whole night.
If you go to Phoenix KTV, it's slightly more expensive, and if you go to the bars on Pineda Road, it's slightly cheaper than that. But generally you can say: You get what you pay for.
Nightclubs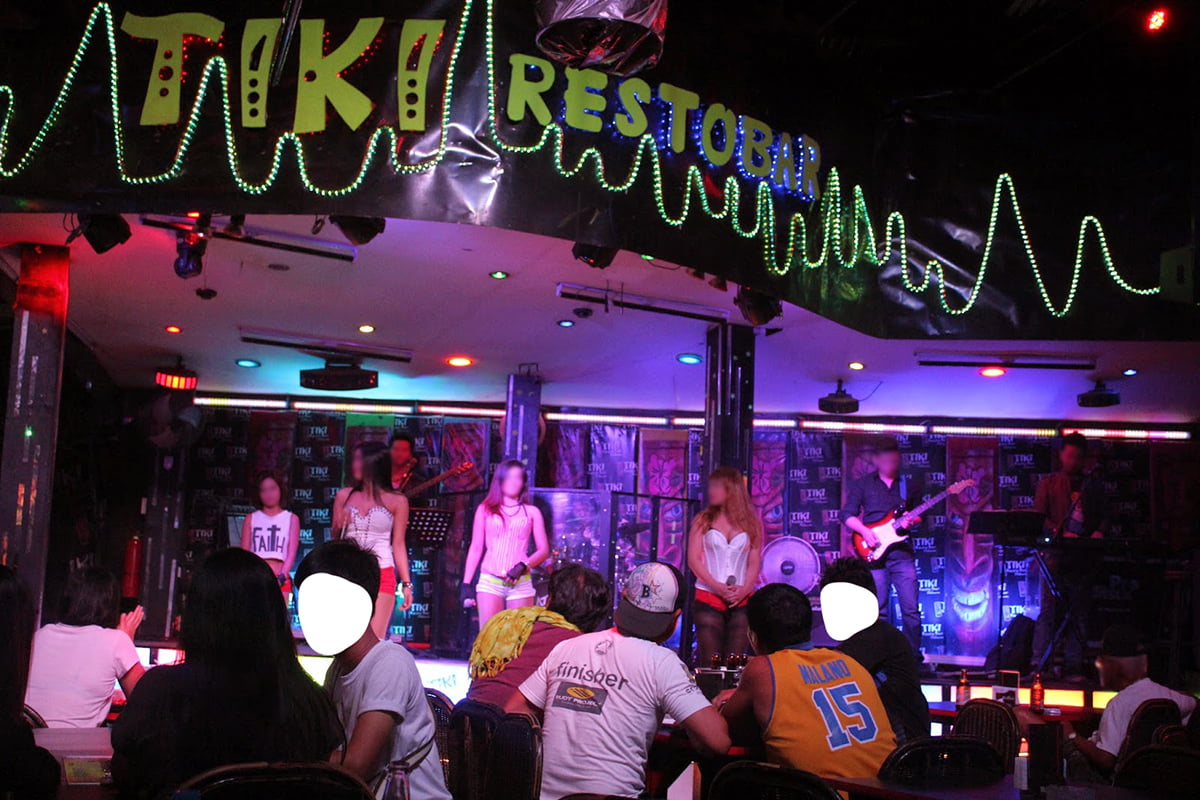 The most popular nightclub in Puerto Princesa is Tiki Restobar. It's famous for its live music every night that features hot and local Palawan girls dancing and singing on stage. It also attracts some of the most beautiful ladies from town – if the young people want to party, they usually go to Tiki (both regular girls with ordinary day jobs, students or hookers).
Tiki Restobar is conveniently located in the town center, on the corner of Rizal Ave and Fernandez Street.
Prices: There is an entrance fee of 100 Pesos, which includes a free beer or ice tea (yes, ice tea). Otherwise you pay 70 Pesos for local beers, 90 Pesos for imported beers and 150-200 Pesos for spirits.
Street Hookers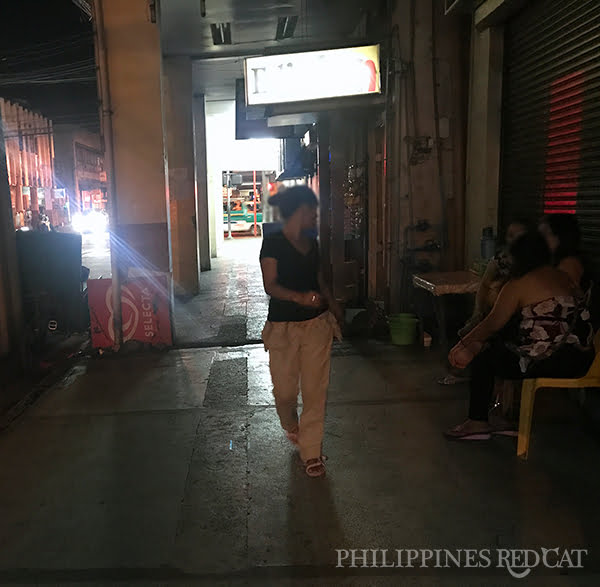 If you walk around the dark spots of Rizal Avenue or Don Pedro Vicente Park from about 10pm, you will be able to find some prostitutes standing around on the streets.
They are waiting for quick and easy customers for short time. They are obviously not as attractive as the ones in the bars, and there are also some ladyboys among them, but you never know.
If you feel bored with the bars or dating site you can take a stroll around and see if you find a "jewel".
Prices: No more than 1,000 Pesos for a short time.
Palawan Girls on Dating Site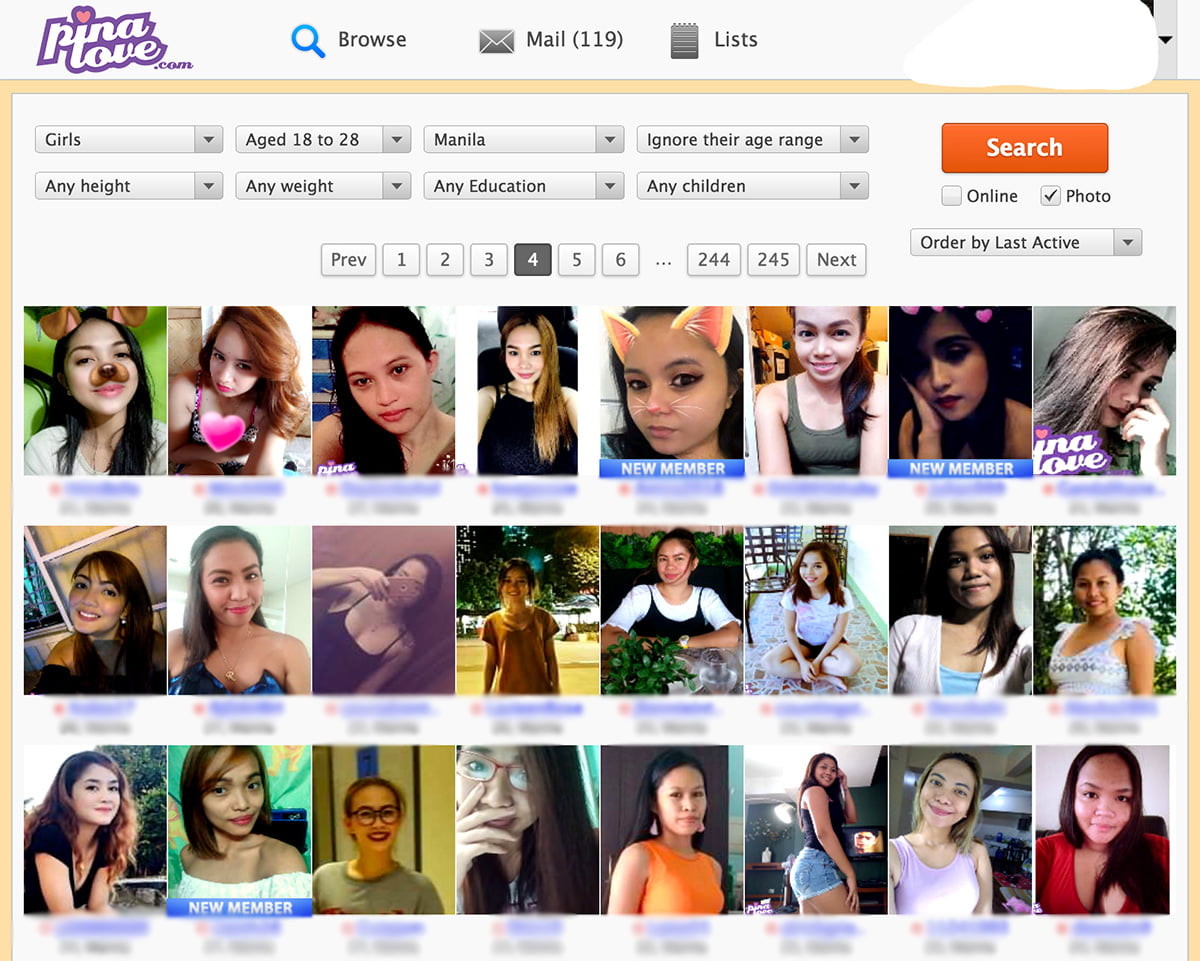 The easiest way to meet girls all over Palawan (and also the rest of the Philippines) is to contact some of the members of Pina Love.
There are almost 1 million girls on that site, and several thousand alone in Palawan.
Some of these girls are really exotic and curious to meet a foreigner, and because there aren't nearly as many white guys as in the other tourist hot spots like Cebu or Angeles, you won't have a hard time to arrange some "dinners".
Prices: Pina Love is a free dating site, that's why so many people use it.
Girls in Everyday Life
You may already be surprised by how many looks you get from the "regular" girls in Manila, but here in Palawan it's even more extreme:
Because there aren't that many foreigners here you can easily flirt with the girls you see in the shops and offices.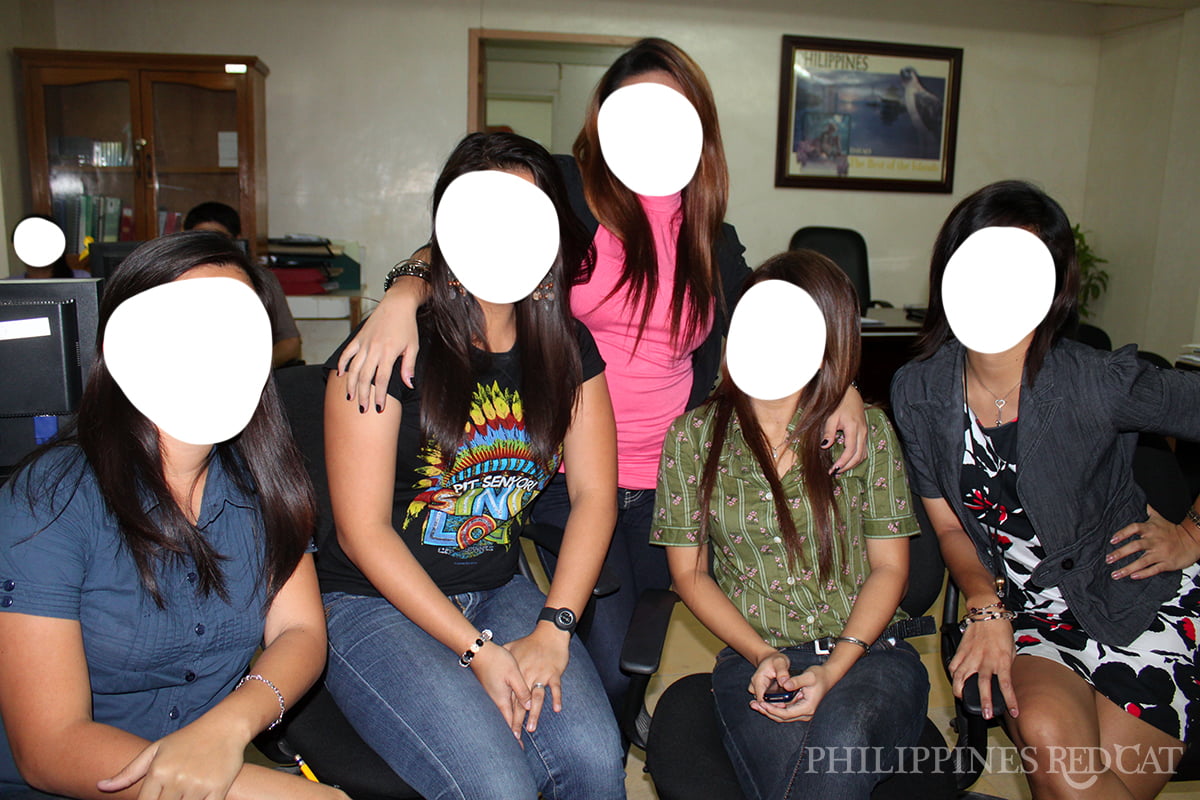 But in my experience, Pina Love is the better option for meeting girls because a lot of these shop girls will be nice to you to practice their English, but then it turns out that they already have a boyfriend (or husband).
Nightlife in El Nido
The nightlife in El Nido is much more low key than in Puerto Princesa, similar to the opportunities to meet local girls. I met a nice lady who worked as a housekeeper in my bungalow resort. We did some small talk on my first day, and on my second day, after I returned from my island hopping trip, I took her out with my bike to watch the sunset together.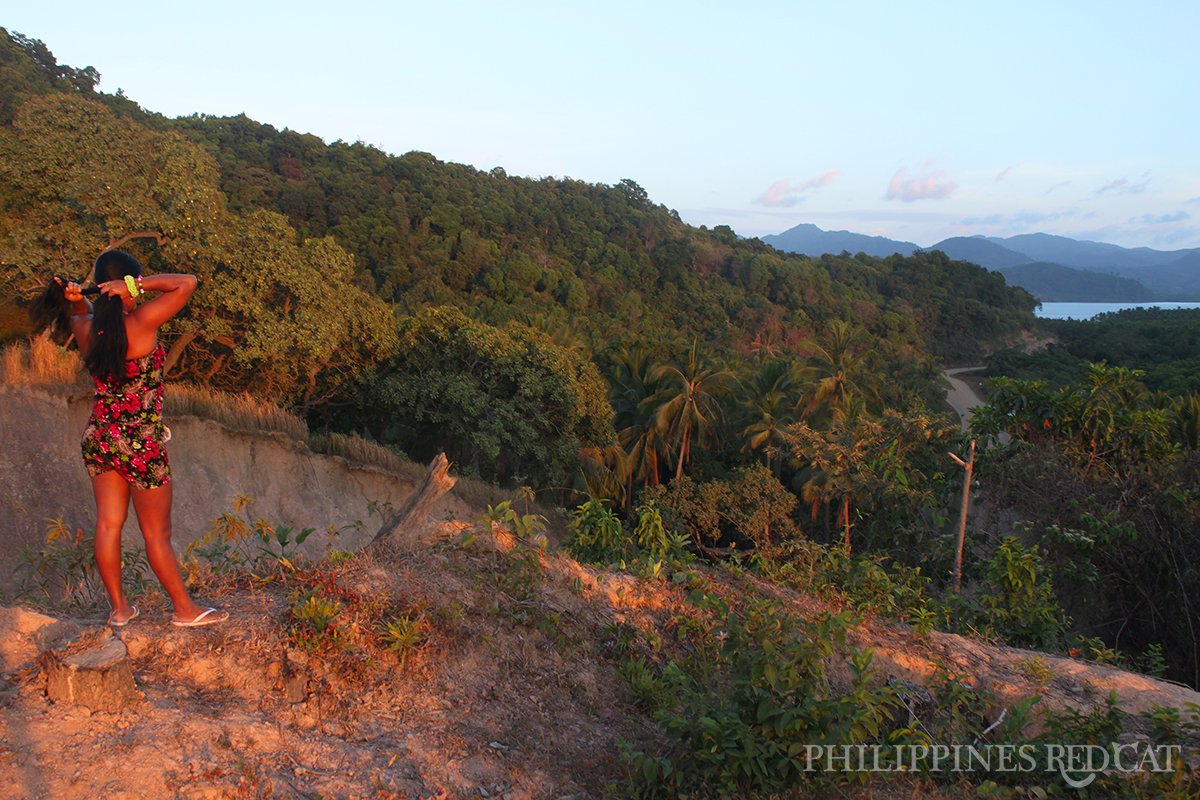 Oh, I forgot to mention that we had sex before we even went out (she knocked on my room door and went into my bed with mosquito net after I just smiled and told her "Hi, come in.") Great memories.
Girly Bars
There are some small karaoke bars in downtown El Nido, no need to mention any names here as the owners regularly change. Just walk around and you will easily find them. Each bar has about 3-5 girls employed. You can sing a song or just drink with them.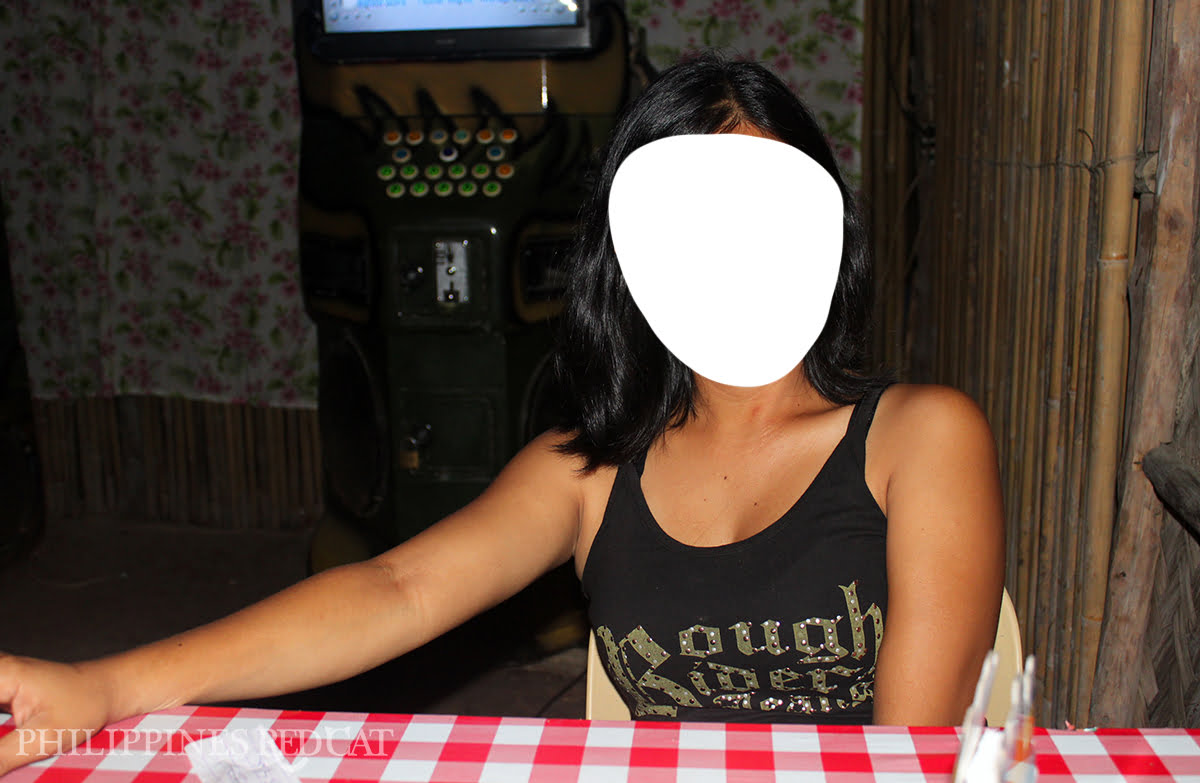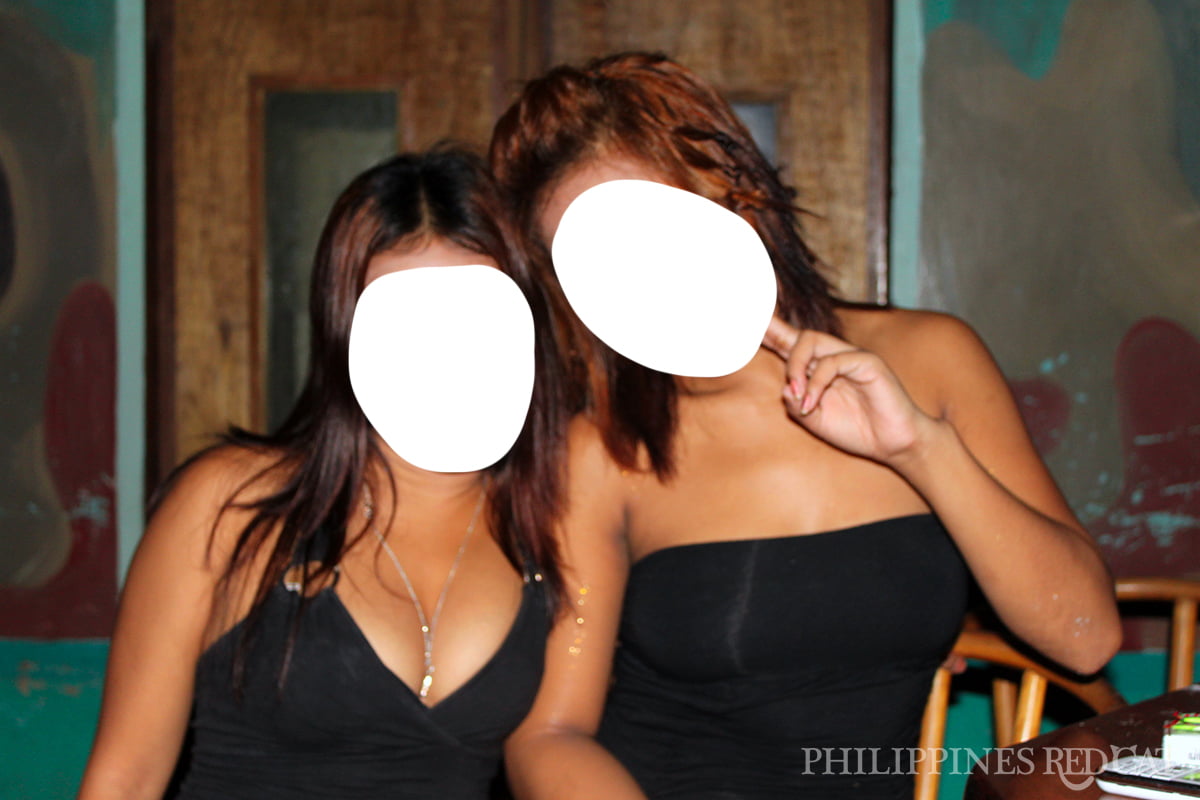 Pukka Bar is where most tourists go on most nights. This reggae style bar has the perfect location right by the beach. You may be lucky and see some Filipina girls on holiday in there, but usually it's 90% foreigners and also some foreign guys with their Filipina girlfriends. Just check it out by yourself.
SAVA Beach Bar and Happiness Beach Bar are also popular, but more suitable for a relaxed drink after a trip to the islands or for bringing a date (there are some girls from El Nido on the dating site).
Nightlife in Coron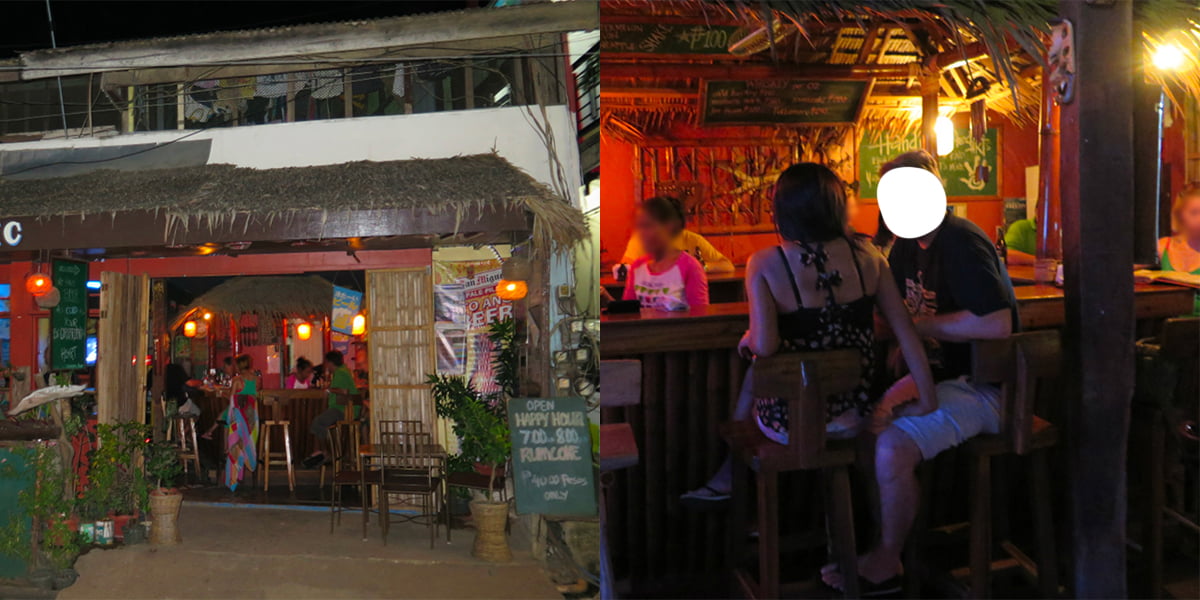 Even less bars and "open-minded" girls than in El Nido can be found in Coron. But that doesn't mean you can't have a lot of fun and meet a girl or two during your stay here.
No Name Bar has made itself a name during the last 9 years, it has the best ratings on Google and that's why it is usually the busiest bar in Coron. You can find a mix of tourists, expats on holiday as well as Filipinos here.
Other popular bars worth checking out are Hangover Bar And Restaurant, Hardrock Disco Bar and Island Boy Grill.
Videos of Nightlife in Palawan