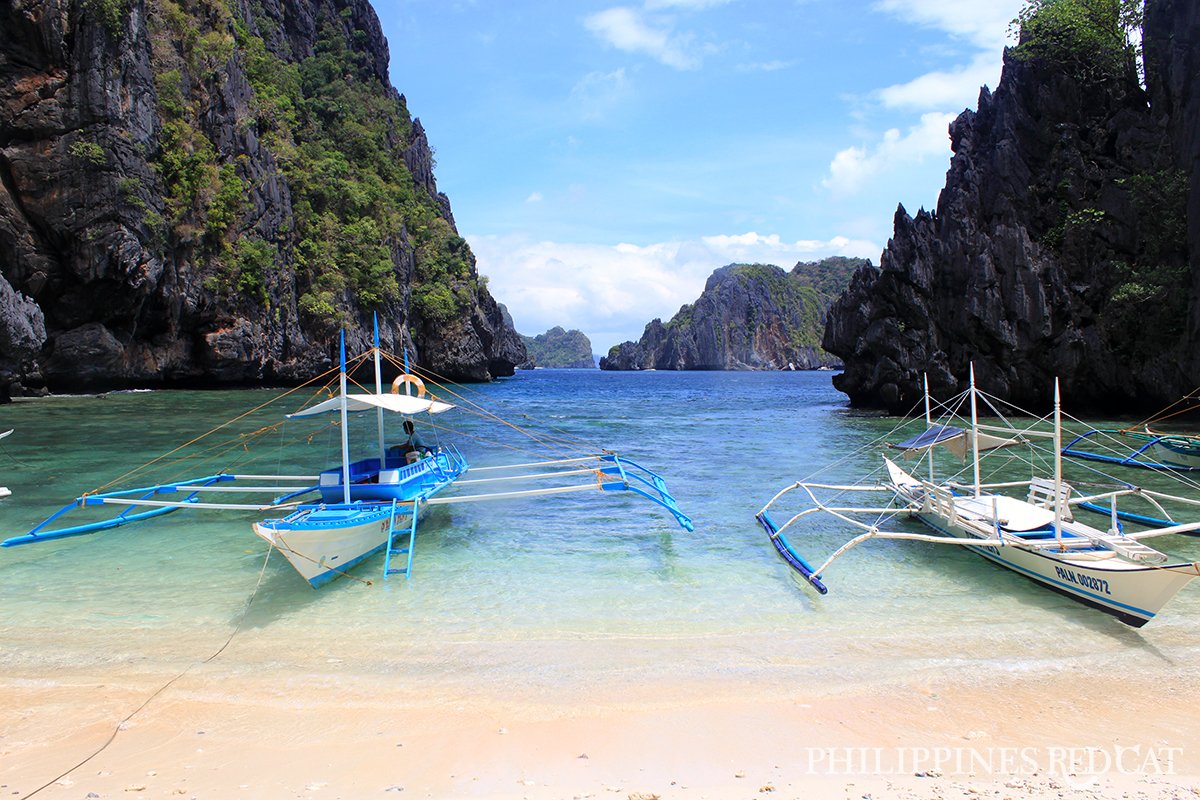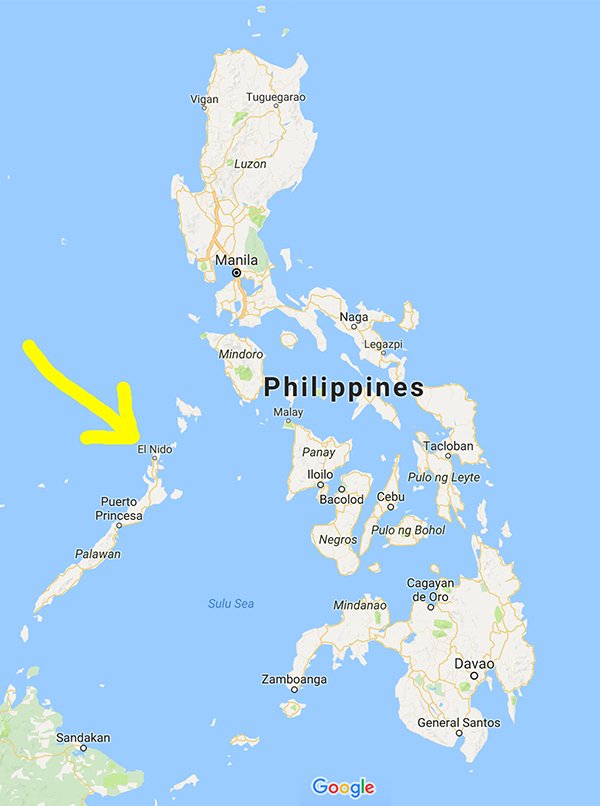 I have been to a lot of places here in the Phils now, but my recent trip to Palawan was one of the most memorable experiences I've ever made.
If you travel around this country for a while, and meet people who have already been to Palawan, they will usually tell you their stories and how much they loved it there. In this post I will try to avoid writing too much, but instead let my pictures do most of the speaking.
There are a few main destinations in Palawan – the capital town of Puerto Princesa, the Underground River in Sabang (which is a Unesco World Heritage Site) and the island wonderlands of El Nido and Coron in the far north.
But if you only have time for one of these places, then I would definitely recommend you to spend it in El Nido, as it simply has the most beautiful beaches, the best organized day trips, a great selection of hotels and foreign restaurants, and even some nightlife with plenty of scenic beach bars.
Alright, I told you that my pictures should be the priority of this guide, so let's start with this photo essay!
After one night in Puerto Princesa I went to a local bike store and rented a motorbike for 500 Pesos per day.
Yes, that's right, I drove all the way from PP to El Nido with my rental bike. It took me all day (about 7 hours for the 230km), but it was worth it – one of the most scenic drives I've ever done.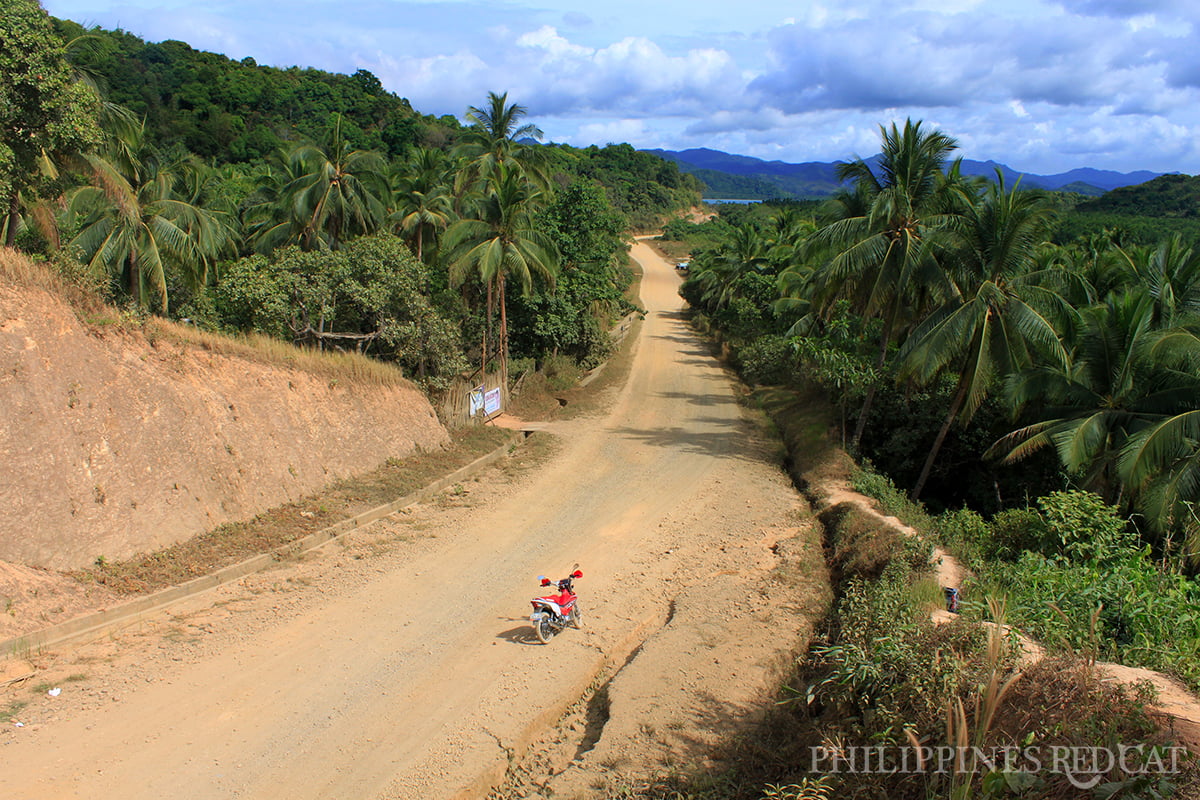 Just before I reached the town of El Nido, I discovered a view point right off the road on top of a small hill.
Great views over Maremegmeg Beach (they have some bungalow resorts, bars and restaurants there).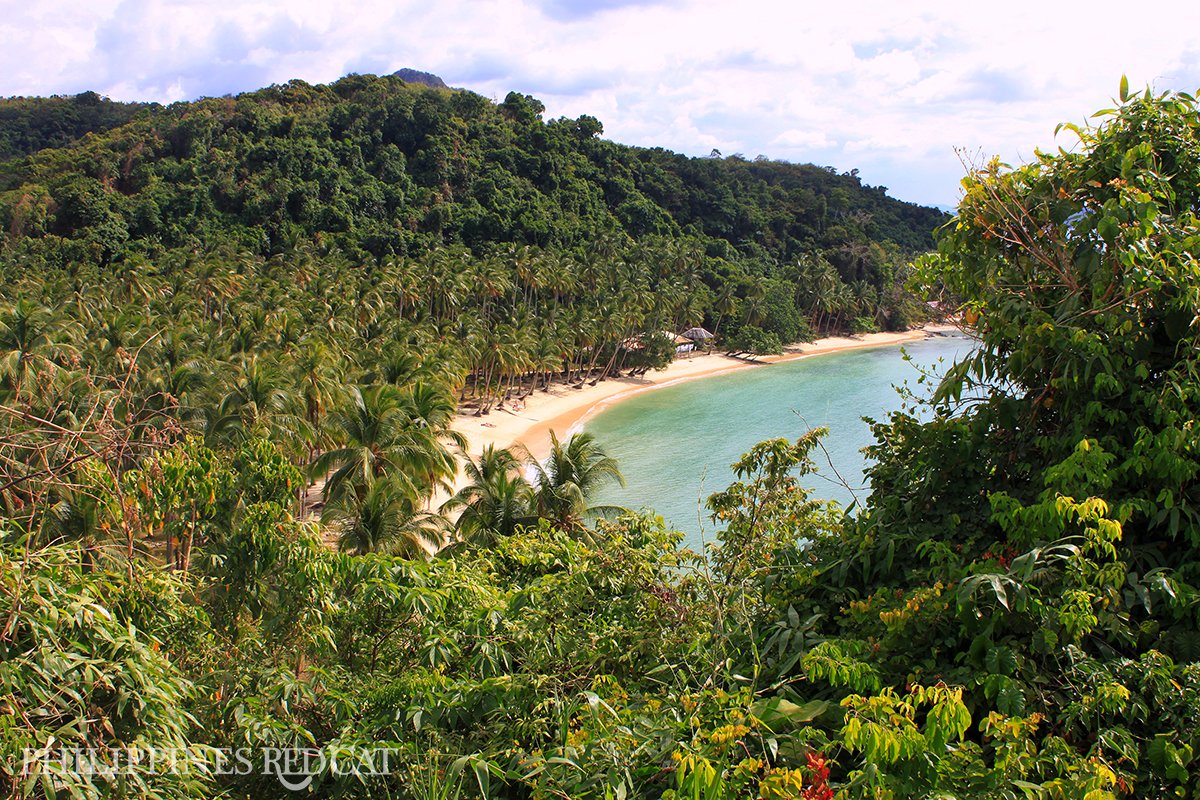 And this is a part of the Bacuit Archipelago on the other side: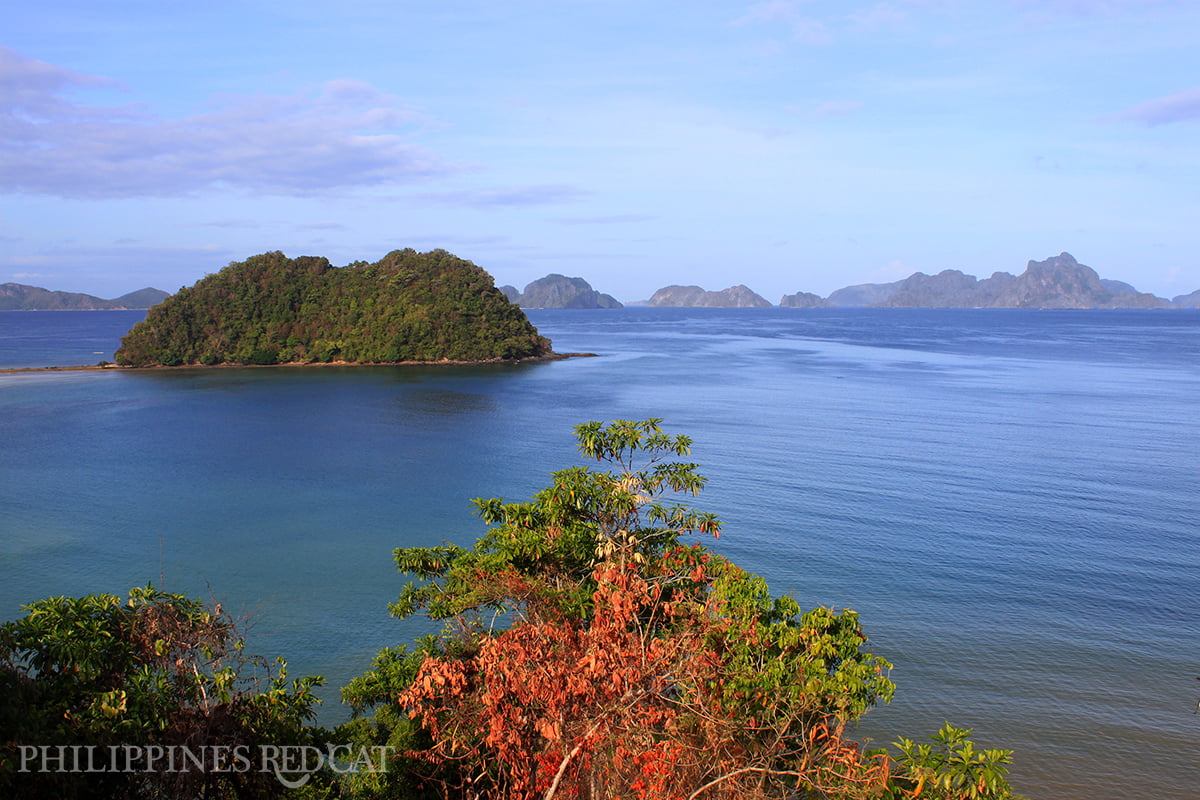 After I enjoyed the views there for a while, I finished my drive to El Nido, which is Spanish for "The Nest".
The reason for this name is simple: There are huge limestone cliffs surrounding this small, laid back and scenic town.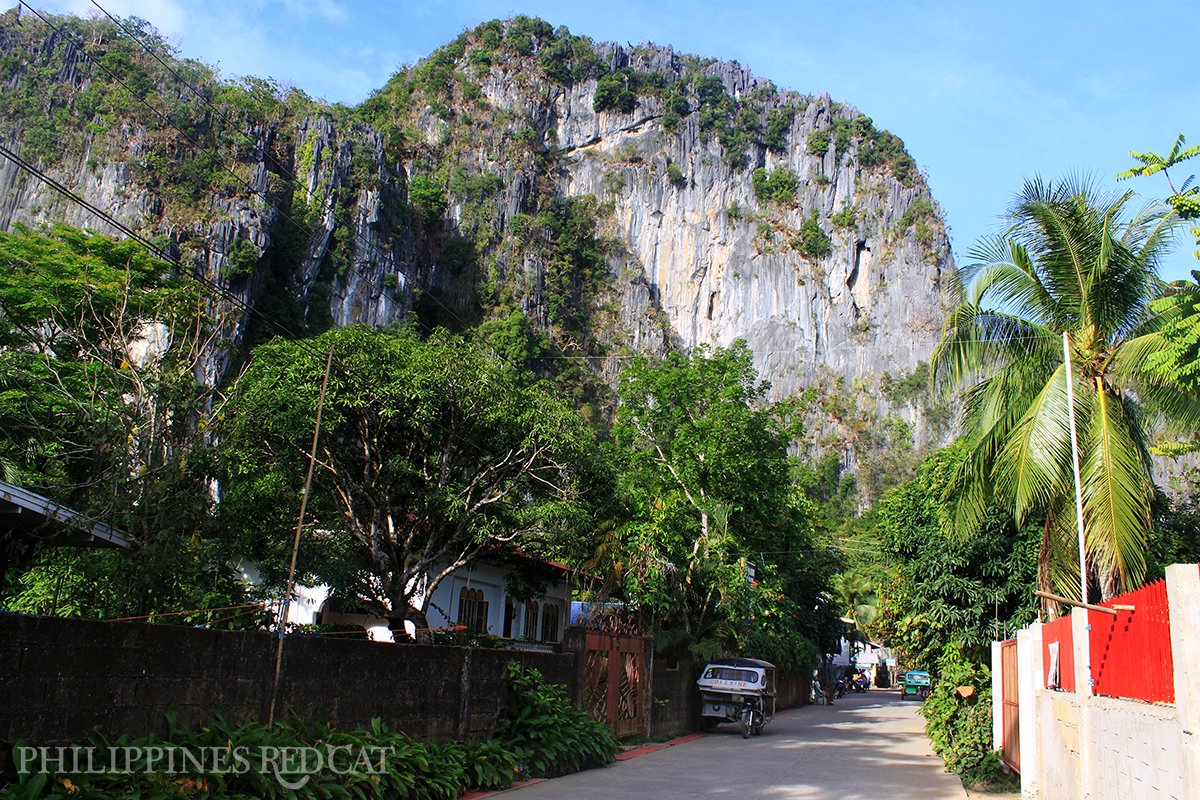 Local kids playing football in the early evening: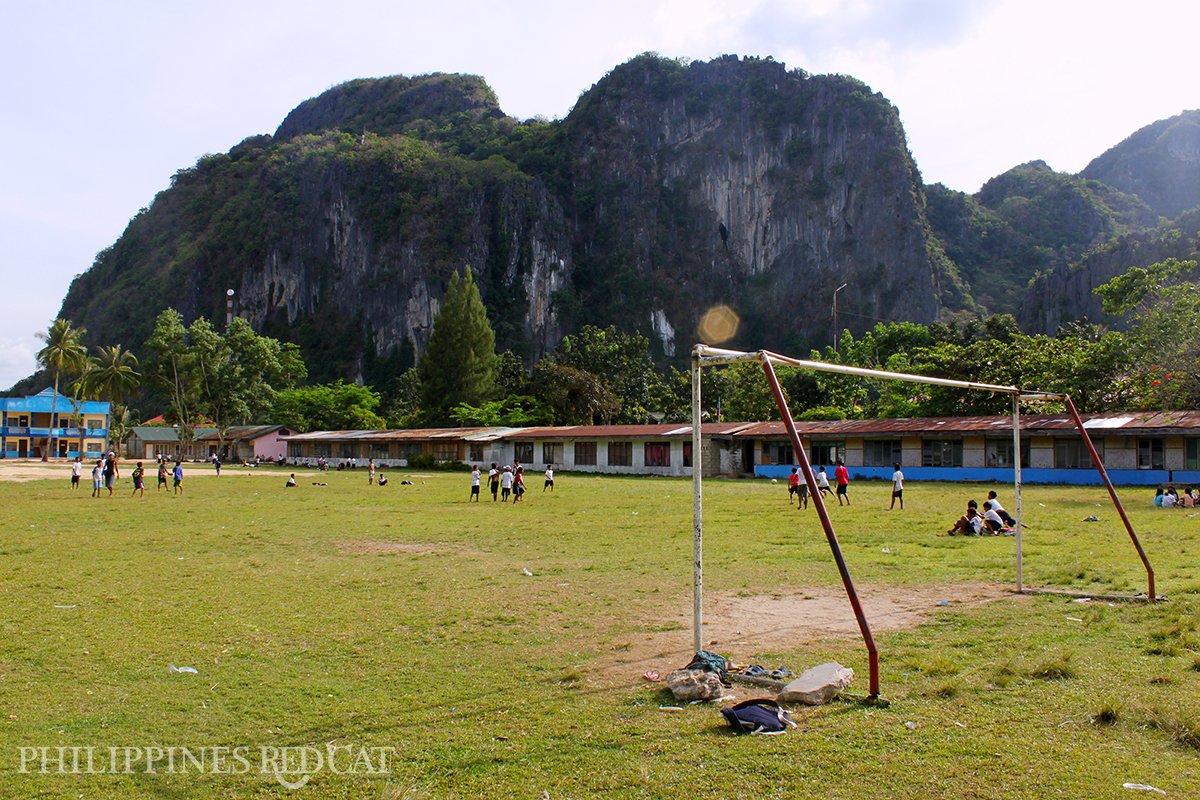 My Day Trip to the Bacuit Archipelago
The next day I was picked up from my bungalow resort at 8:30am – I had booked a full day island hopping trip around the Bacuit Archipelago.
There were 4 tours to choose from (Tour A, B, C and D), each of them with a different itinerary, but for the first time visitors Tour A is recommended, which includes the highlights and most famous places, so I chose that one. The price was only 1,400 Pesos including lunch (I pre-booked the tour on El Nido Paradise).
And I was lucky, because there was only one other Dutch guy on my boat (usually they have up to 8 people per boat, plus the tour guide and captain).
We departed from El Nido Pier Harbor at 9am.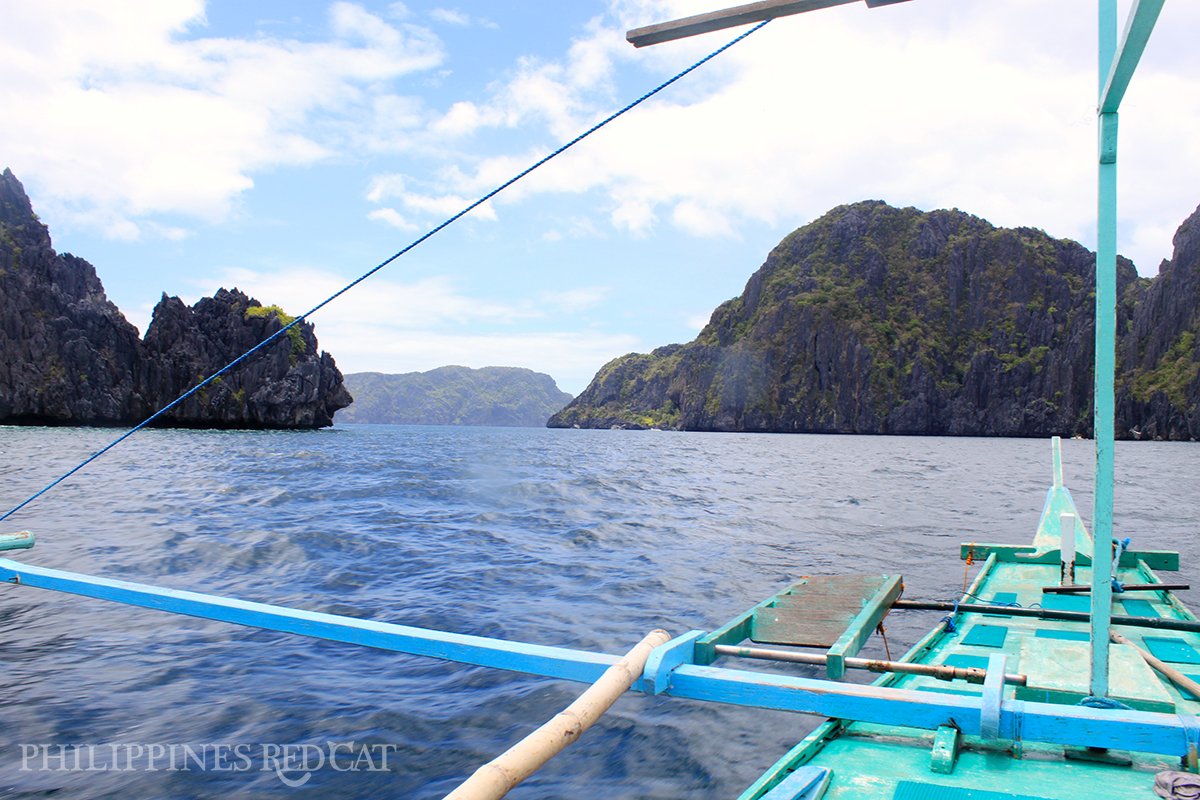 We soon passed Helicopter Island, which has a gorgeous beach, but wasn't on our schedule. But no problem, we went to an even nicer beach.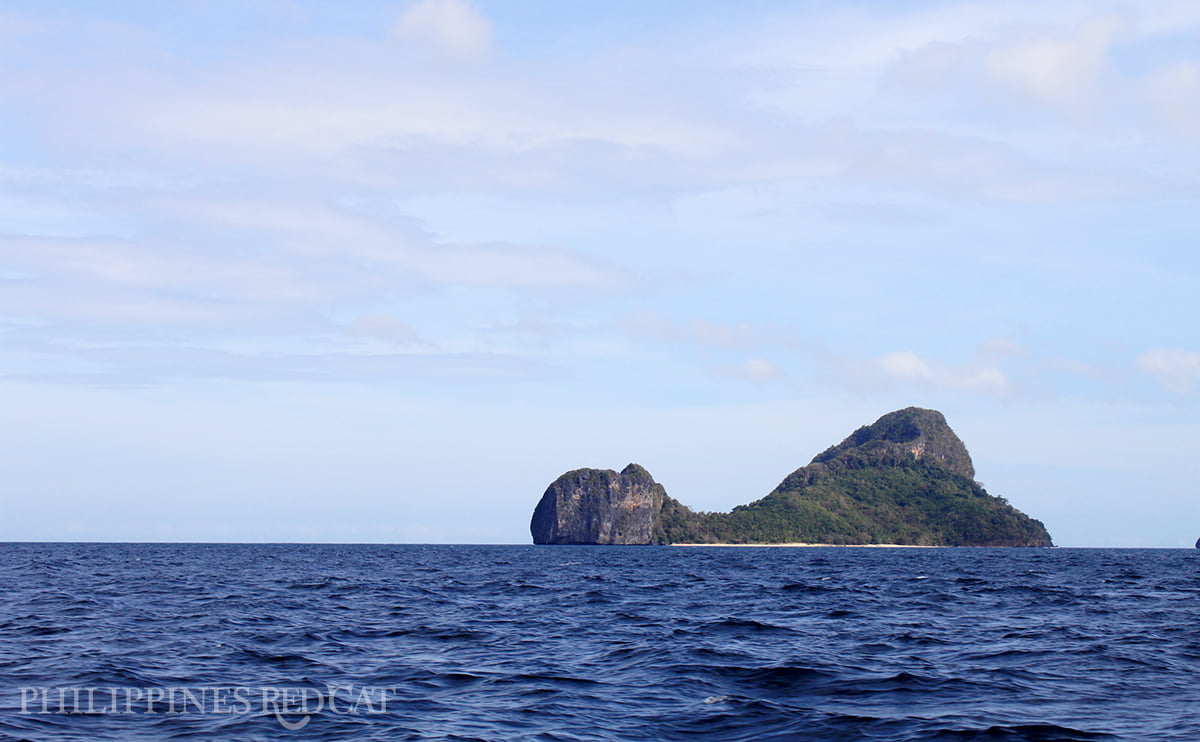 The first destinations were Small Lagoon and Big Lagoon on Miniloc Island.
We could swim and relax there for about an hour.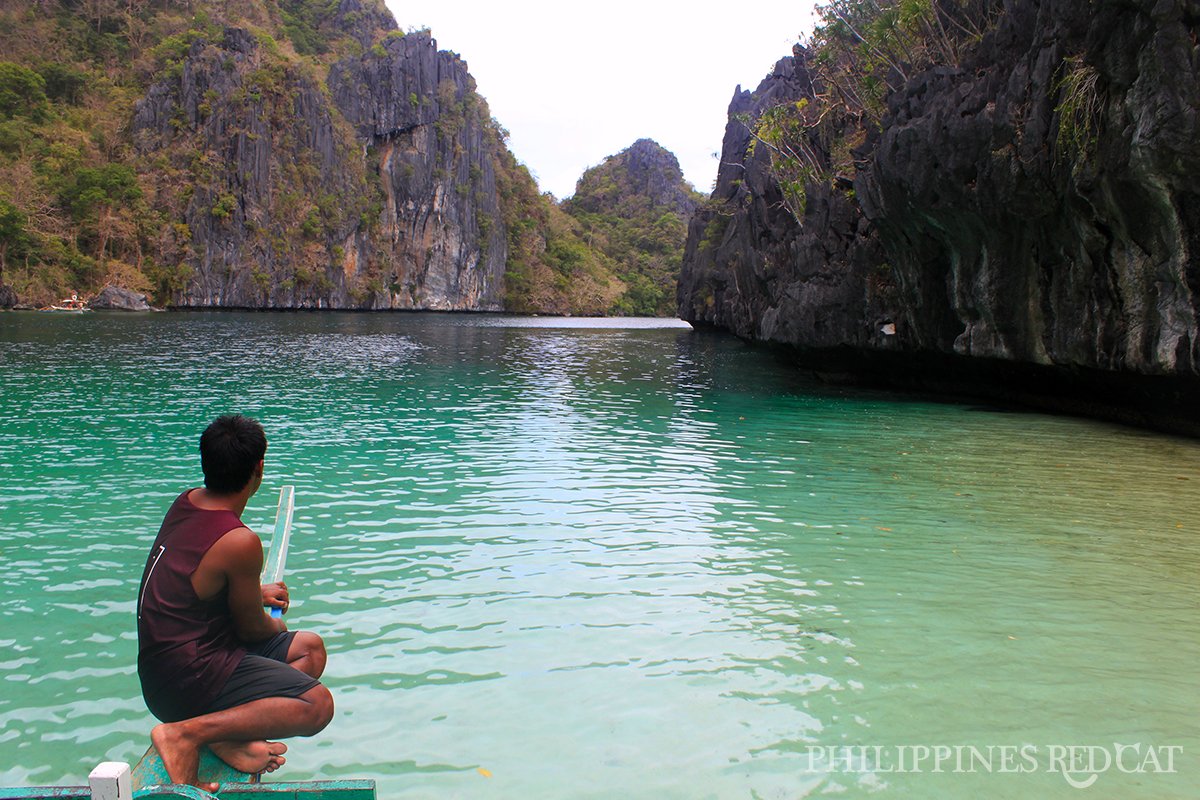 After that we continued our cruise around the Bacuit Archipelago, past lots of little offshore islands.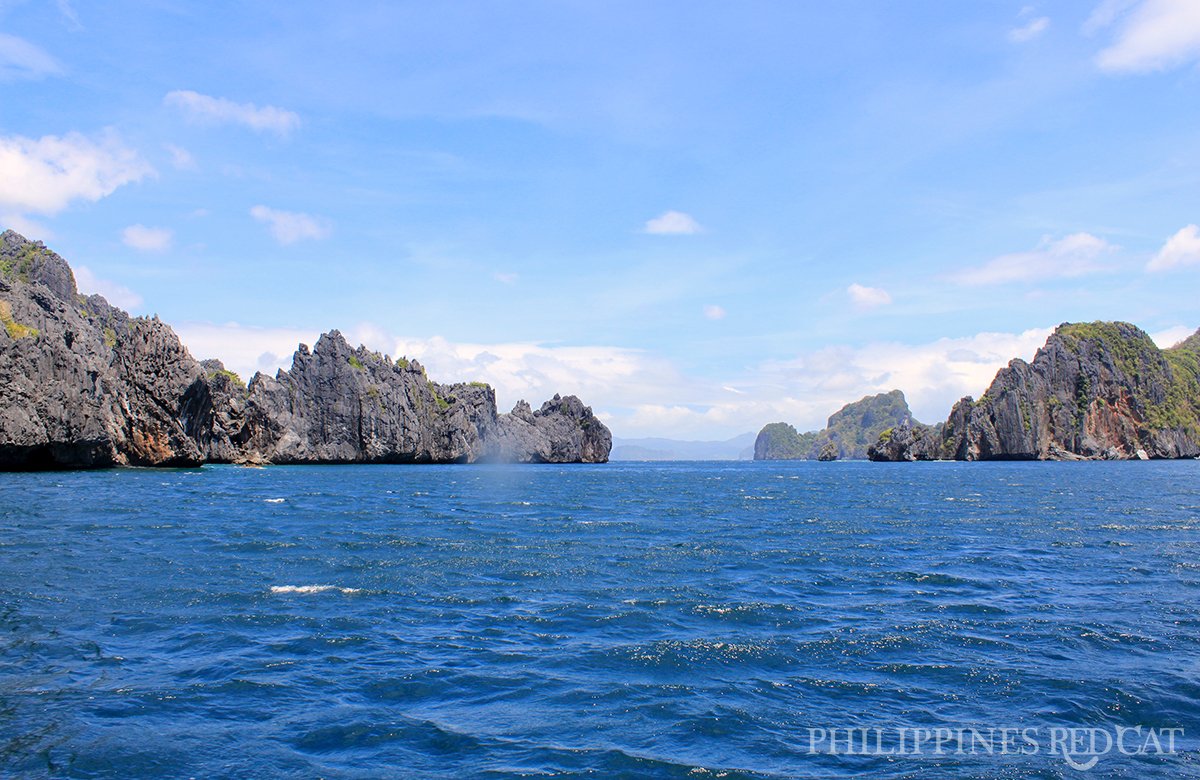 Scenic beach on some random island.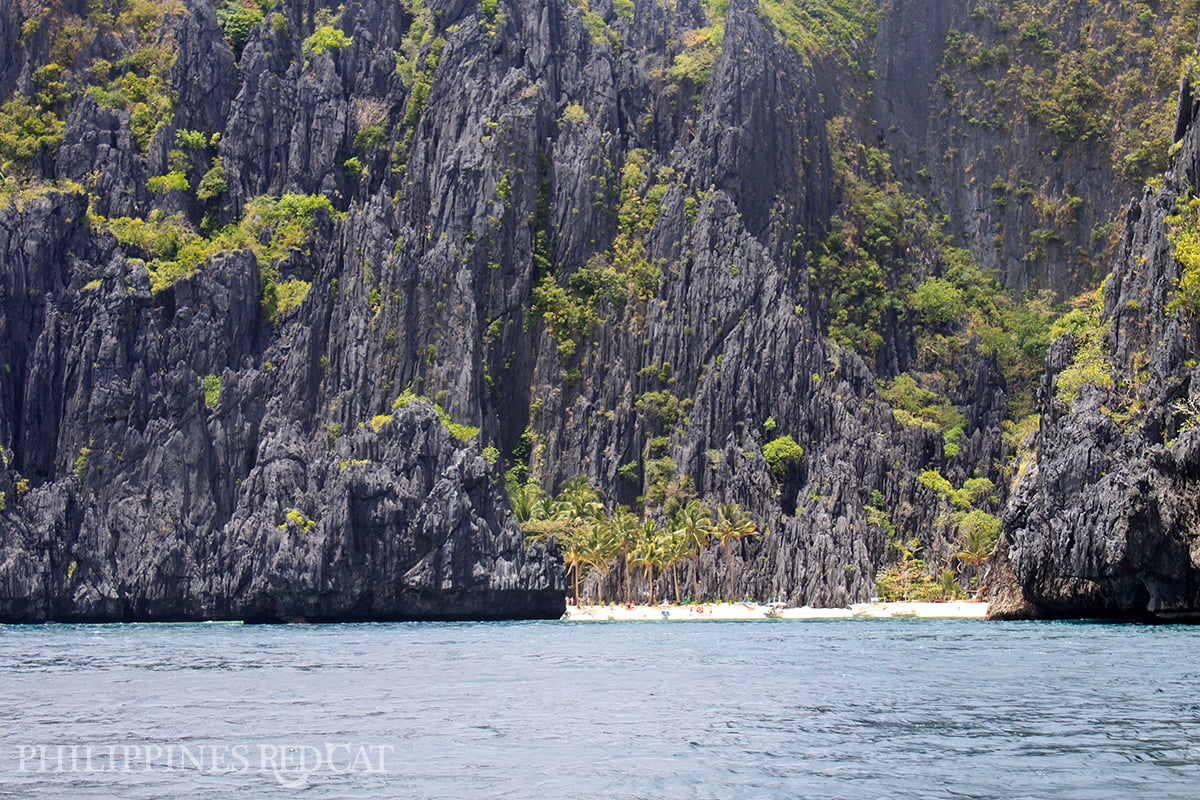 We then went back to Miniloc Island, where the local Filipino guys prepared our barbecue lunch on the grill.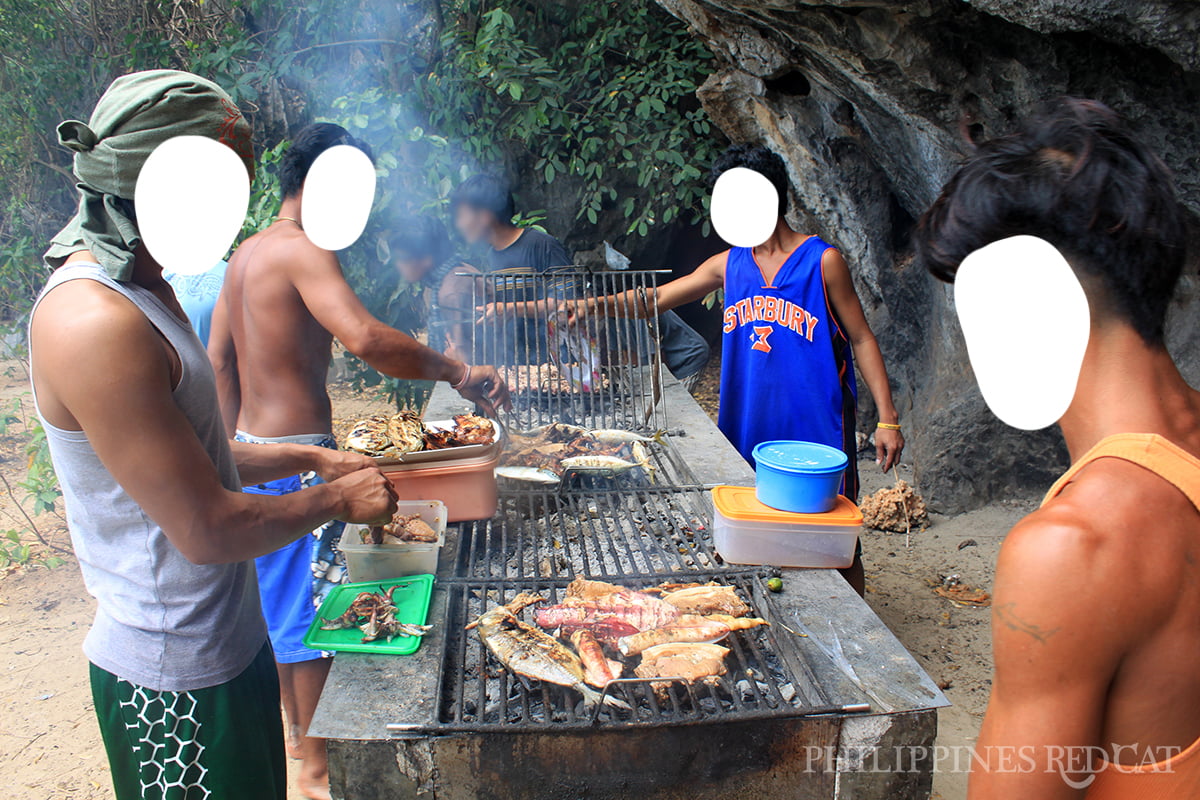 To me, most Filipino food sucks, but this was really tasty.
After lunch we cruised to the Secret Lagoon.
It's called "secret", because it's only accessible by a small, about 1.5 meter high hole in the rocks.
Then we cruised to the last stop of our trip: Seven Commandos Beach – one of the most beautiful beaches I've ever seen.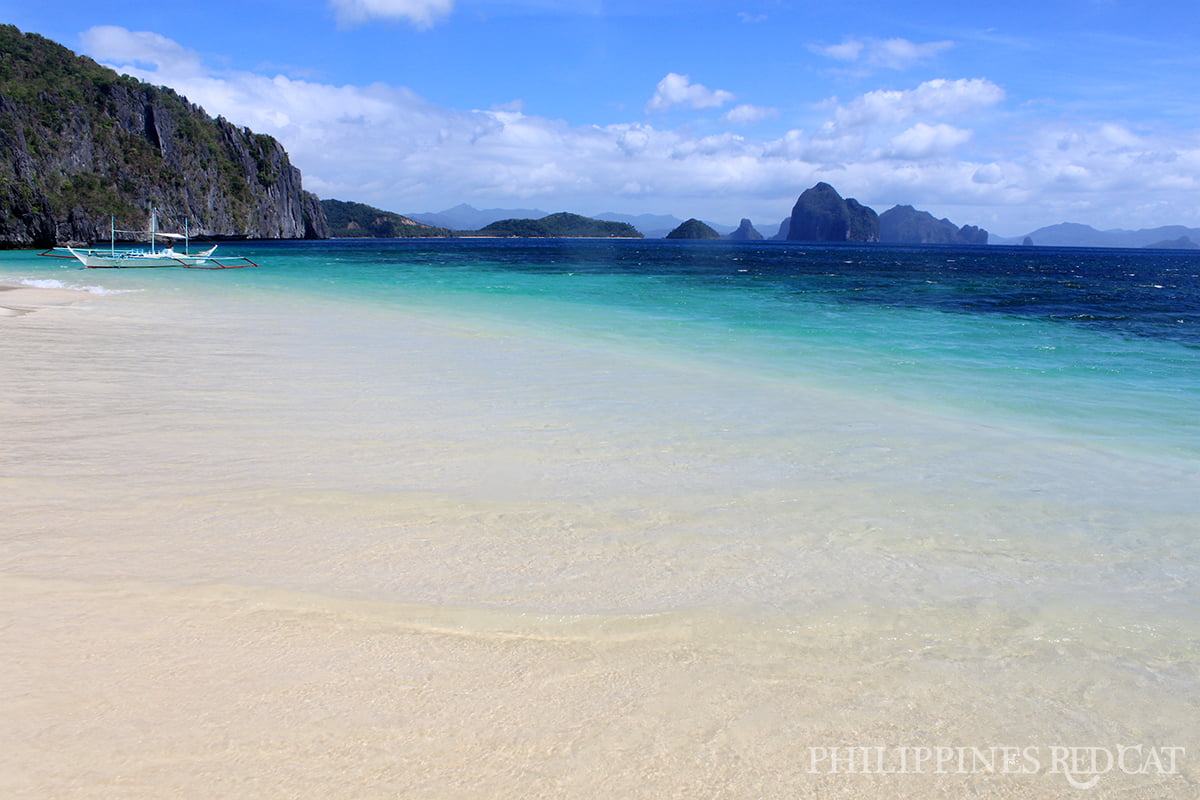 The coconut business is flourishing here.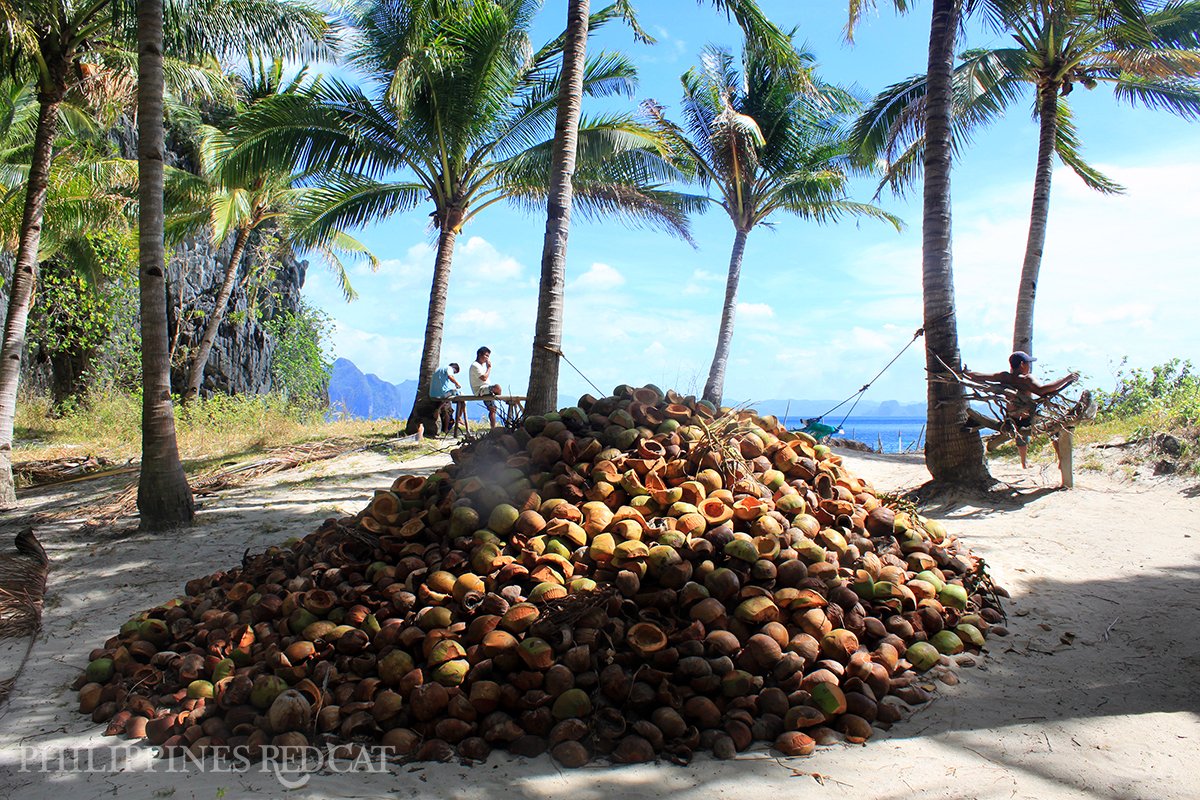 We spent 90 minutes here, and after a swim in the water and some relaxation time, we went back to El Nido (reached it at about 4:30pm).
But my day wasn't over yet – the day before I had arranged a date with a local girl who worked as a housekeeper in my resort.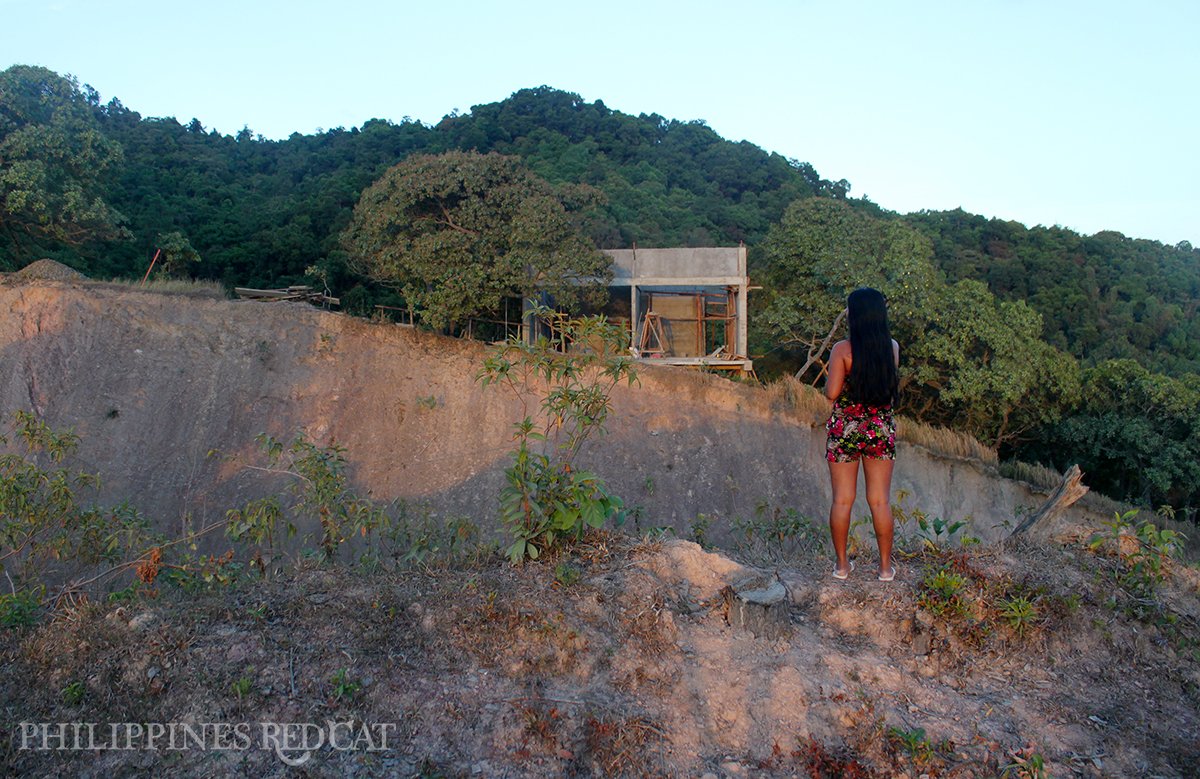 I took her to that view point out of town, where we watched the sunset together.
Another unforgettable day in paradise.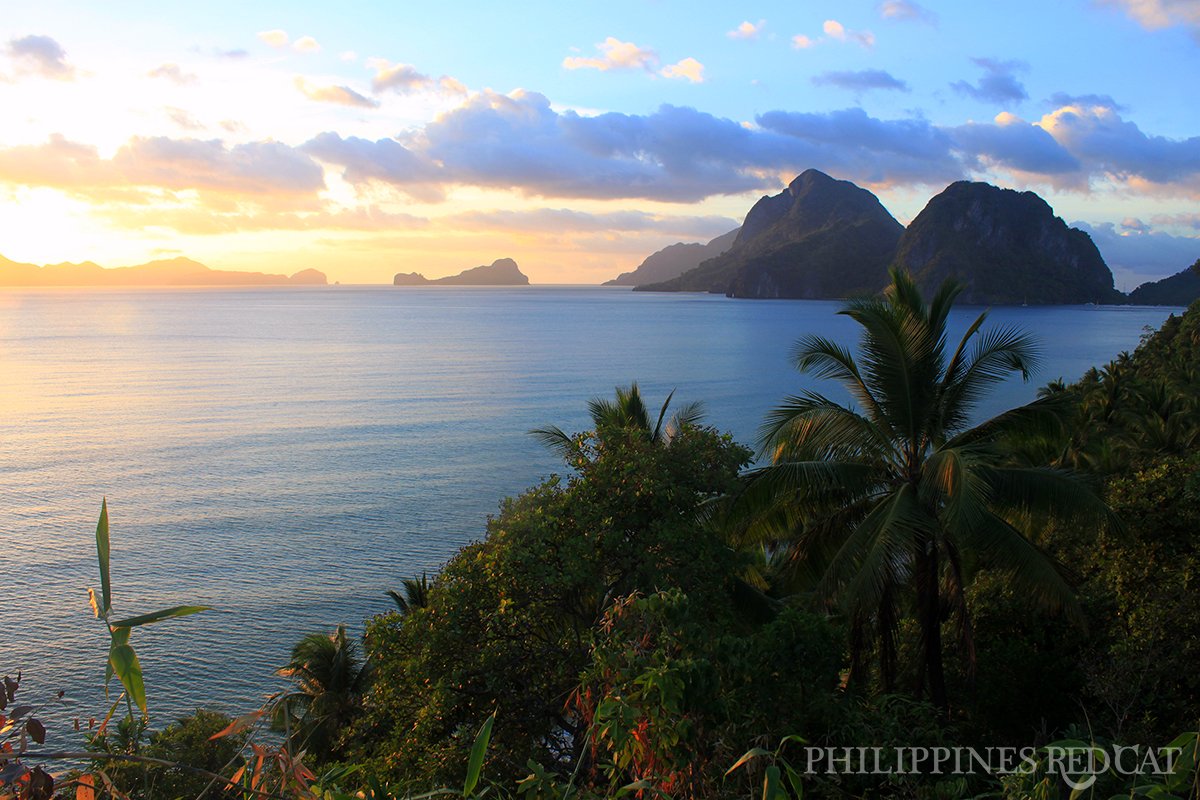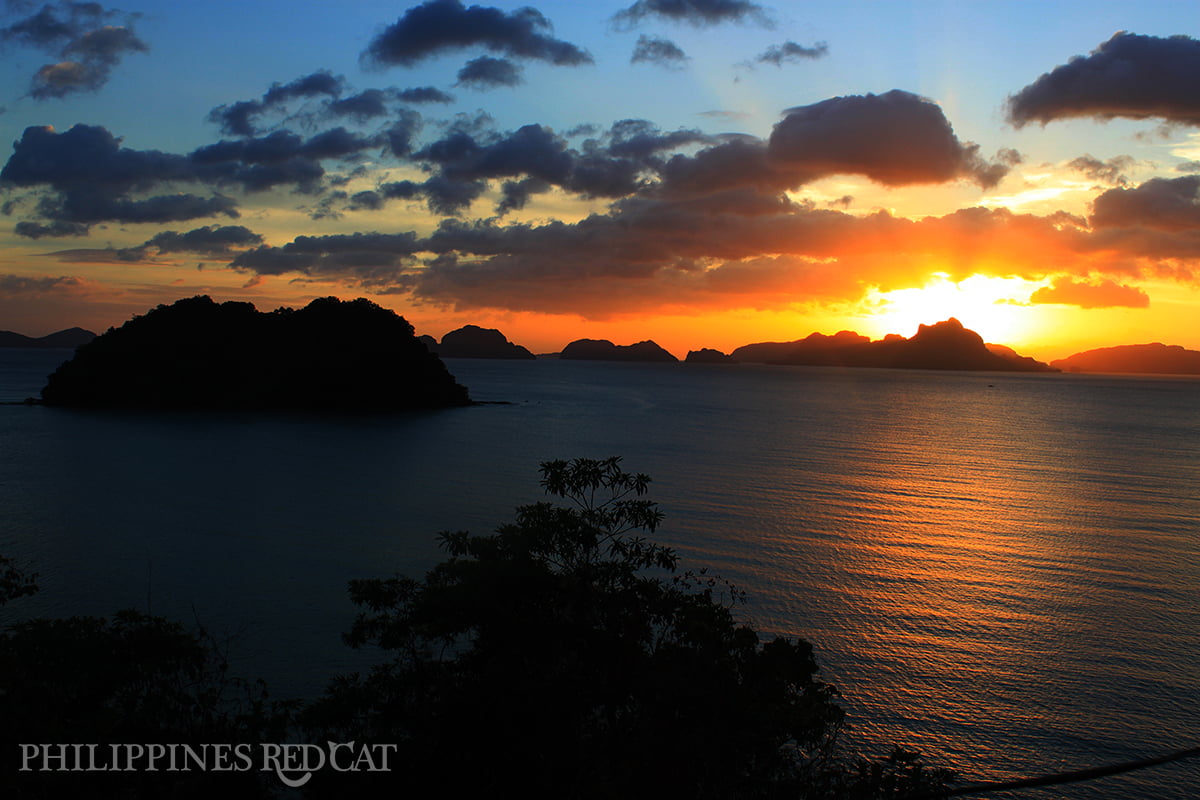 And yes, I know, after you saw my girl pic you probably want to know more about it.
You can find all the info on where to meet nice local ladies in El Nido and elsewhere in my guide to the Girls in Palawan.
Overview Map of El Nido Highlights