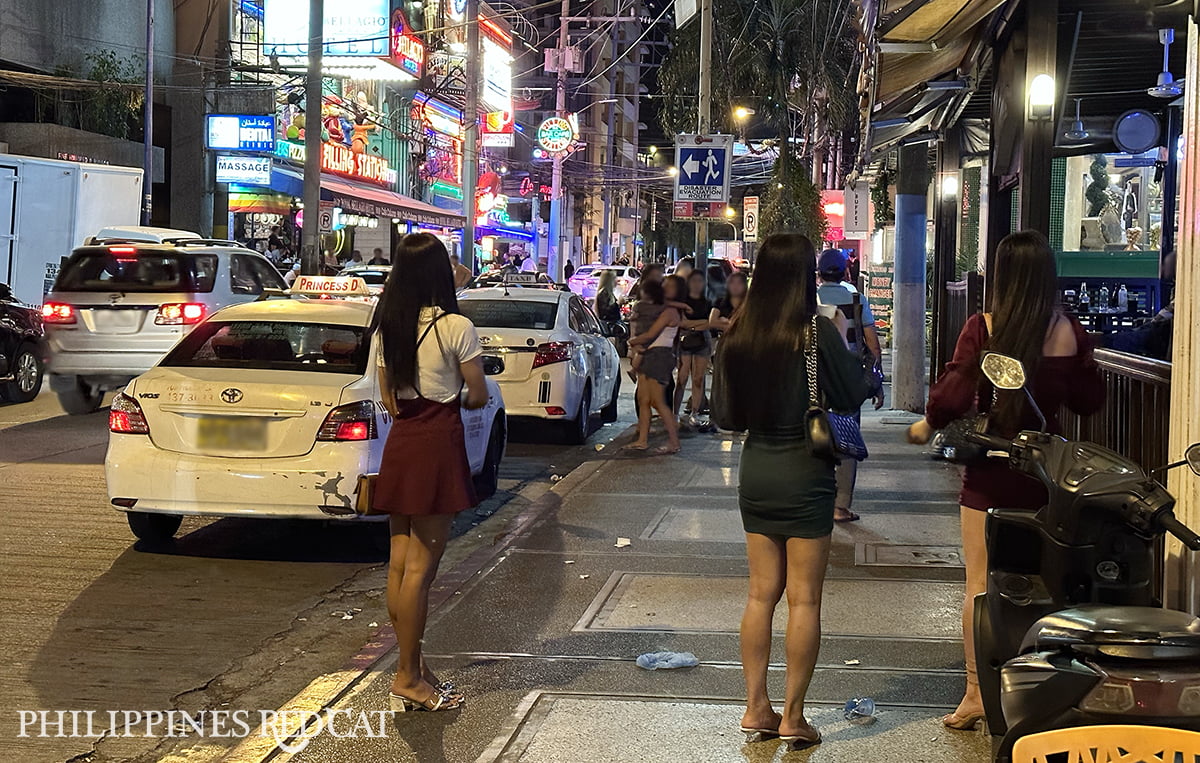 If you are like most guys, you probably at least think about how it would be to have a sexual experience with a Filipina ladyboy. Why is that? It probably has something to do with the fact that they are so attractive and you just see more and more of them in the bars, nightclubs or even while randomly walking around the city. It's these situations when you are first proud of yourself to spot a ladyboy but then start thinking about how it would be if she started playing with your dick.
Manila is obviously the best place in the Philippines to hook up with ladyboys. Angeles is great too and may be easier to navigate because it's all centralized in one small area, but there is no doubt that Manila has the highest number of shemales in the whole country. If you want you can verify that by yourself: Just go on Pina Love and do a search for ladyboys in Manila and compare it to other cities. You might not even come back to finish reading this guide when you discover how easy it is to just meet them online. But more on that later.
So in this guide I will show you the different places to meet ladyboys in Manila. You will know what the advantages and disadvantages of each category are, where exactly they are located on the map, like always have some nice pictures that I took myself and at the end sum it all up so you can decide which route you want to go.
Ladyboy Bars in Manila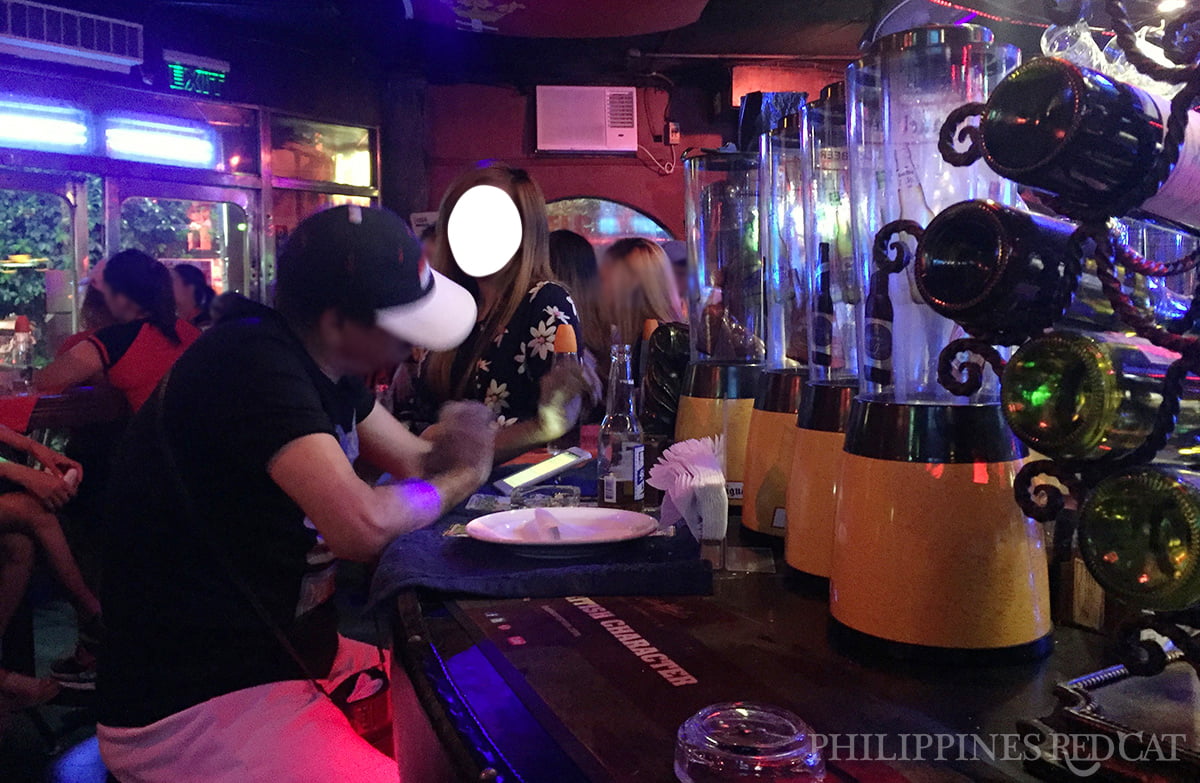 The most important thing first: There are no 100% ladyboy bars in Manila. So nothing comparable to Cockatoo in Bangkok or Kitten Club in Pattaya. I'm sure this will change in the near future though, because every time I visit Manila I find more ladyboys frequenting the bars and streets, and there is no doubt that sooner or later someone will take the opportunity and start a ladyboy-only bar to meet the increasing demand for it by foreign tourists and expats alike.
Of course I will update this page as soon as something changes (you can know when I made the last update by looking at the information right underneath the post title).
However, you can still find some ladyboys in the girly bars. Not so much in EDSA, but a lot of bars on P Burgos Street have one, two or three ladyboys working among the girls. You could even ask the staff if they have a ladyboy and if not, then they will probably be able to let you know which bar has some (a lot of them have the same owner so they will happily send you somewhere else).
Kojax on P Burgos Street always has ladyboys when I visit it. It's your safest bet in this category. They aren't that beautiful to be honest, but they will eagerly start playing with your dick as soon as you take your seat. And then surely offer you a blow job on the couch in the dark corner of the bar if you give them a drink and some tip. Yes, seriously. It just happened to me again when I went there last month (I mean they asked me, but I declined). It's the naughtiest bar on Burgos and you will have a lot of fun, even the girls are very playful.
Another great bar is LA Café in Ermita. It's the favorite bar of many expats (including myself) and that's because it has more than 100 freelancers every night. About 95% of them are girls, but there are also more than enough ladyboys than you could possibly handle. The picture above is actually taken in LA Café. Great place, and you don't have to pay for pricey lady drinks and bar fines as they are all freelancers.
Prices: If you go into a lady bar (or "bikini bar" how they say) then you pay around 160 Pesos for your own drink, 300-390 Pesos for a lady drink and about 2,000-3,000 Pesos for the bar fine. That's not inclusive of her price for sex which has to be negotiated separately, the going rate is about 2,000 Pesos, plus minus 500 Pesos. If you go to LA Café then all drinks are around 120-140 Pesos, no bar fine and the shemales there would normally easily go for 1,500 Pesos if you do some negotiating.
Ladyboys in Manila Nightclubs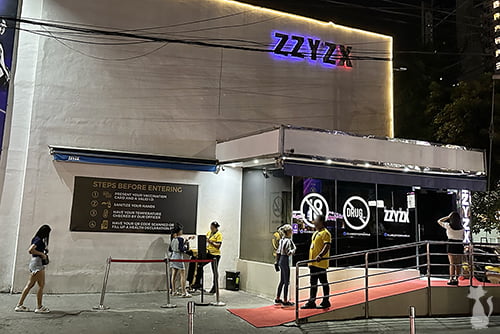 Honestly, this category is a little bit disappointing. There are no such hooker-discos in Manila (yet) comparable to Club Holic in Cebu or Mega Dance Center in Angeles, where you can just go in, take a look at the girls and ladyboys and then take one of them to your hotel after five or ten minutes of small talk. A lot of them don't even buy drinks and just stand around while waiting for men to pick them up.
Things are quite different in Manila, and that's quite surprising as it's without doubt the clubbing capital of the Philippines – no other city in this country has more nightclubs than Manila. I would estimate that 80% of the ladyboys are freelancers, means you can meet them in the bars, streets, shopping malls and dating sites. Not so much in the night clubs though, and that's because they don't want to invest money in pricey drinks when they aren't even sure if they find someone to pay for them.
That said, the best nightclub in Manila to meet Filipina ladyboys is ZZYZX in Malate. It's right in the center of the red light district of the same name and it's popular for both girls and transgenders to go there late at night (usually well after 1am) or when the bars close and they haven't found company for the night yet.
Prices: If you meet a ladyboy in the club in Manila she will probably expect you to buy her a drink first so you can talk and get comfortable with each other. That's still cheaper though than if you compare it to the 300 Pesos or so you pay for a lady drink in the girly bars (or even 390 Pesos on P Burgos Street). The standard price range for a ladyboy club freelancer is about 1,500-2,000 Pesos (negotiable).
Like for all other places mentioned in this guide, you can find their locations on the map at the end of the post.
Ladyboy Street Hookers in Manila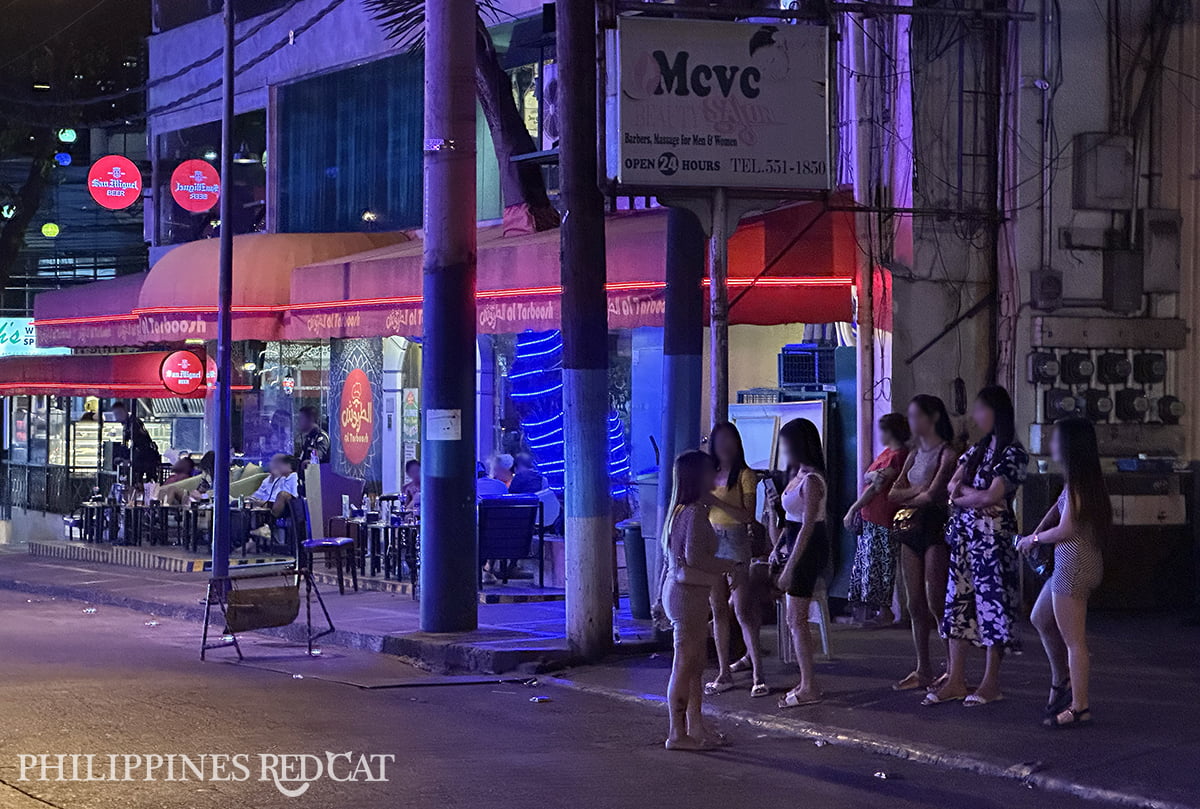 "Hello sir, would you like a massage?" That's what you will hear countless of times when walking up and down P Burgos Street in Makati from about 4pm till late. It's both girls and ladyboys who are actually freelancers but offer you a massage in your room. Of course if you start talking to them they will be much more precise about what they really want: to have sex with you in exchange for a few blue notes.
The other hot spot for transgenders in Manila to look for customers is Malate, to be more precise: in front of the Robinson mall (both right in front of the main entrance where people wait for buses and minivans, as well as in front of the Arab restaurant, see map below) and also right on the streets of Malate in Ermita, especially on Adriatico Street and Del Pilar Street. These ones aren't usually quite attractive and I even found them a little scary to be honest when they don't accept a "no, thank you" but keep asking and sometimes even run after you for a while.
Prices: No more than 1,000 Pesos.
Ladyboys in Manila Shopping Malls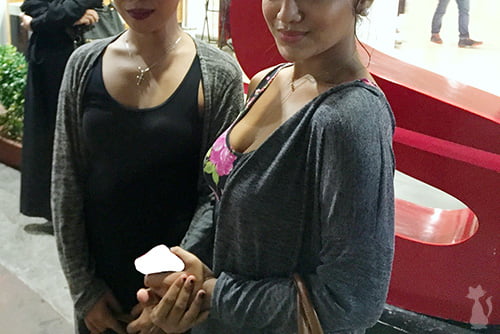 You can also find plenty of lady boys in the shopping malls of Manila. They would be comparable to the street freelancers means they work for themselves, too, however, they are usually more attractive and sophisticated as they don't mind paying 140 Pesos for a Latte at Starbucks before even meeting someone.
The 2 best malls to find ladyboys in Manila are Greenbelt 3 at Starbucks, Café Havana and outside on the patio area, as well as the Mall of Asia again at Starbucks and the surrounding restaurants and cafés. But then it's not just these two malls, like the picture I took it in Harrison Plaza in Malate where I saw no other foreigners. Sometimes it's a good idea to just go out, explore new places and you will find even more shemales – who are not as money oriented as in the main tourist areas.
Prices: No more than 1,500 Pesos.
Ladyboy Escorts in Manila
This is the easiest but also most expensive way to have sex with a ladyboy in Manila. Means you would simply go on Google, do a search for "ladyboy escorts manila" and browse through the different agencies and ladyboy profiles. Then you call them up and book one, and one hour later she will knock on your door. That's it.
Prices: The going rate for escorts in Manila is 5,000 Pesos for 2 hours – no matter which gender.
Arrange Your Own Date
If you have never used an online dating site in the Philippines you will be surprised how many girls and ladyboys are just waiting for your message. It's super easy to arrange dates with them and by far the best free site for ladyboy dating in Manila is Pina Love.
You can go online at any time of the day and will find hundreds, if not thousands of attractive ladyboys all over the Philippines – and the majority of them is obviously from Manila. But even if you have plans to visit Cebu, Angeles or Boracay – they are everywhere.
Prices: The great thing about the dating site is that you can meet ladyboys who are not primarily out for your money. Sure, there are some hookers on it too, but even those are more than happy if you give them 500 or 800 Pesos after "watching a movie" in your room (that's a good thing to ask them, but of course you can also meet up for a coffee, dinner or movie first).
What's Your Best Option?
Whichever route you go to hook up with a shemale in Manila, each of them has their ups and downs. If you decide to take one from the bars or night clubs that can be a great value for money since they are generally good looking, however, it also takes some time to find them and if you are unlucky there might not even be any of them in that one particular club the night you are going. Ladyboy escorts are among the hottest you can imagine, but at the same time they are also quite expensive.
Significantly cheaper are the freelancers on the streets and malls, but then they aren't usually the most attractive ones and you always need to be extra careful in terms of theft and other issues when it's time for them to leave. And if paying for playing is not really what you want to do, then you will probably like the online dating site where you can arrange dates with Manila ladyboys for free.