The Manila – Cebu route is the most popular one in all of the Philippines. There are thousands of people traveling between these two cities every day, and that doesn't only mean there are plenty of departure times you can choose from, but also very fair prices since the different companies compete for all the customers.
The most important thing right away:
There are 2 ways to get from Manila to Cebu (or vice versa) – by flight or by ferry.
I already have done both of them, and in this quick guide I will give you an overview of both travel options, information on the prices and duration, links to the companies, tips on what to look out for, my own pictures and a video, as well as an overview map.
Manila to Cebu by Flight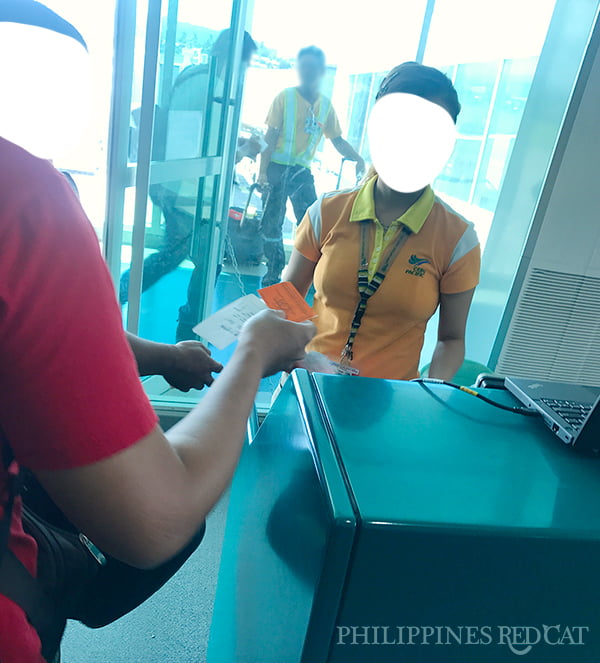 I would say that about 95% of all people travel from Manila to Cebu by flight. There are mainly three airlines offering almost 30 flights per day in both directions.
Cebu Pacific Air is the most popular choice among most travelers. It's the low cost carrier of the Philippines that almost always has the cheapest rates – I just checked the price for a one way ticket for next Wednesday, it's just 1,530 Pesos including all taxes and fees. They currently have 11 (!) daily departures on this most popular route of the country.
The flight time from Manila to Cebu is 1 hour and 15 minutes.
Another popular choice is Air Asia, which is also a low cost carrier with similar rates (though I found them to be a couple of hundred Pesos more expensive in 90% of the cases, so I've never flown with them so far in the Philippines).
And the third main carrier on the Manila to Cebu route is Philippine Airlines – the national airline of the Philippines. Unlike with the low cost carriers, you will get free drinks and food on board as well as more legroom, but the tickets are more expensive: It's 2,375 Pesos for the cheapest departure time next Wednesday.
Note: Take your taxi to the airport about 3 hours before your departure time – no matter whether in Manila or Cebu, because the traffic can be horrible.
And if you should still arrive at the airport quite early, you will probably have something nice to look at.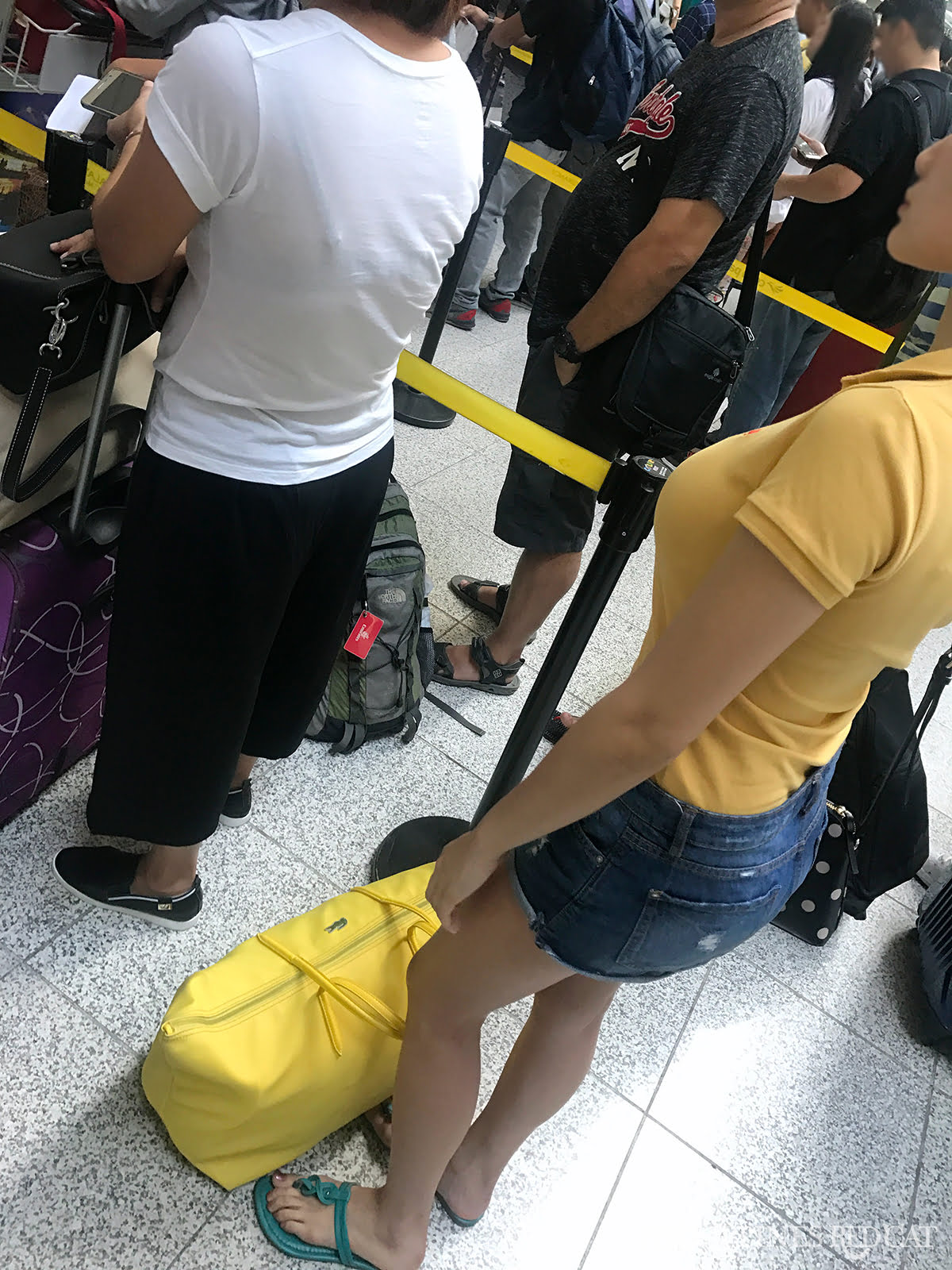 As always with flights here in the Philippines, the views out of the window over all these small and big islands are spectacular.
Here is Cebu from above, just 5 minutes before landing: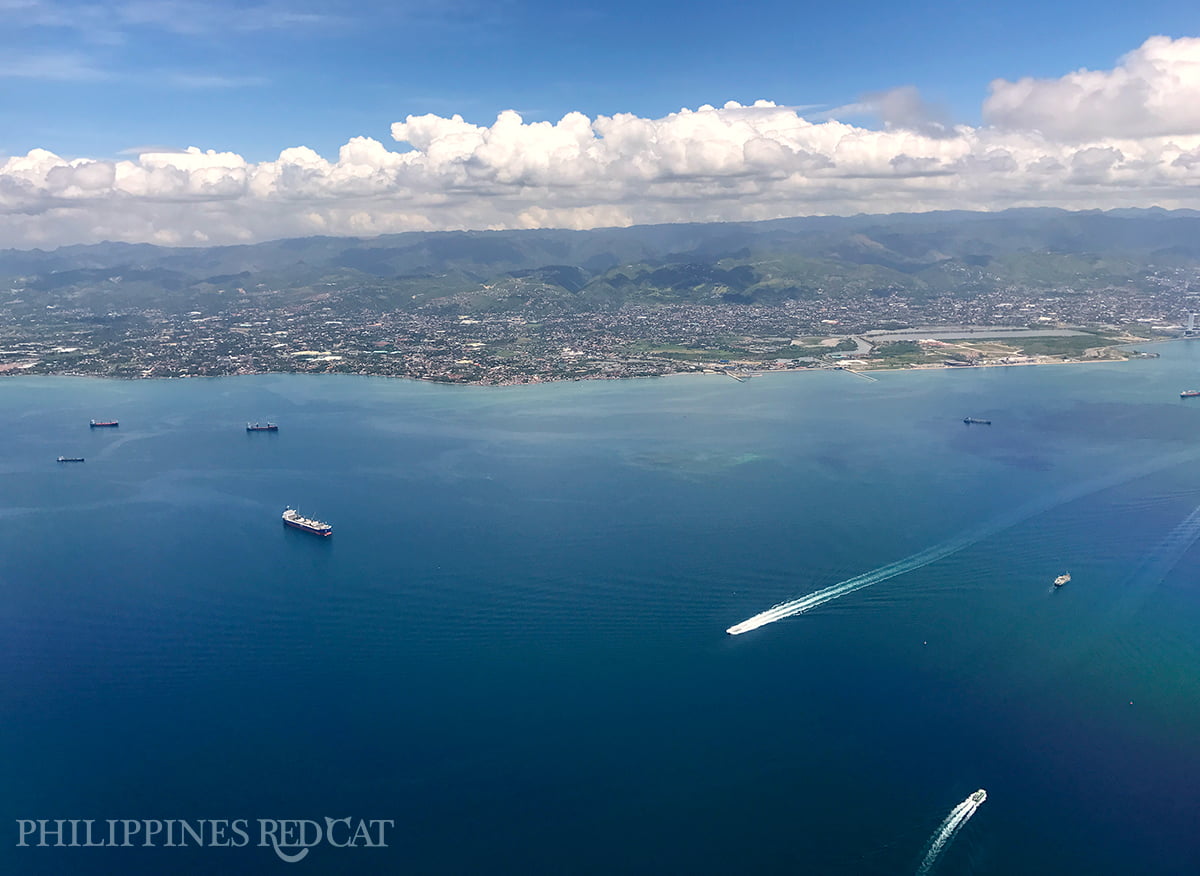 Ready for landing at Mactan-Cebu International Airport: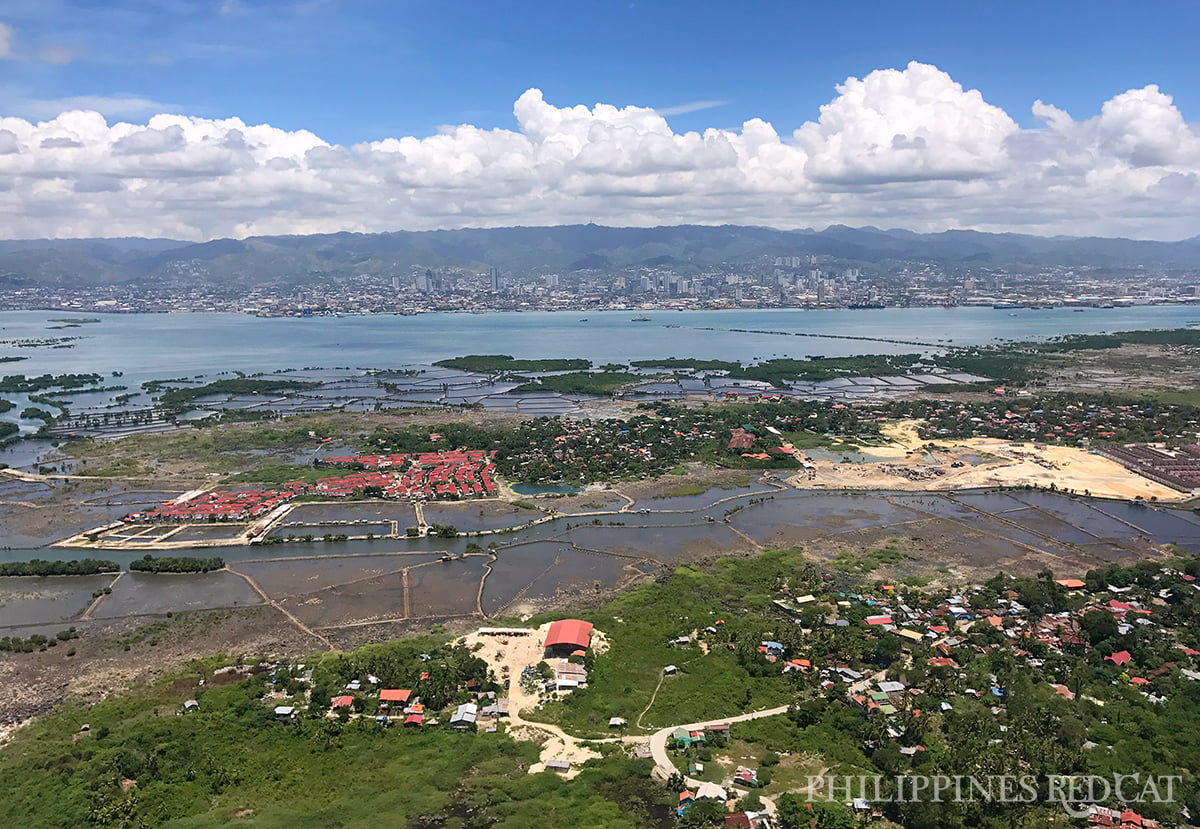 How to get from Cebu Airport to Downtown?
The airport in Cebu is located on a small island called Mactan, which is connected with a bridge to mainland Cebu. It's about 14.5km from the airport to Mango Square in downtown Cebu.
I have decided to write a separate post on this topic:
Manila to Cebu by Ferry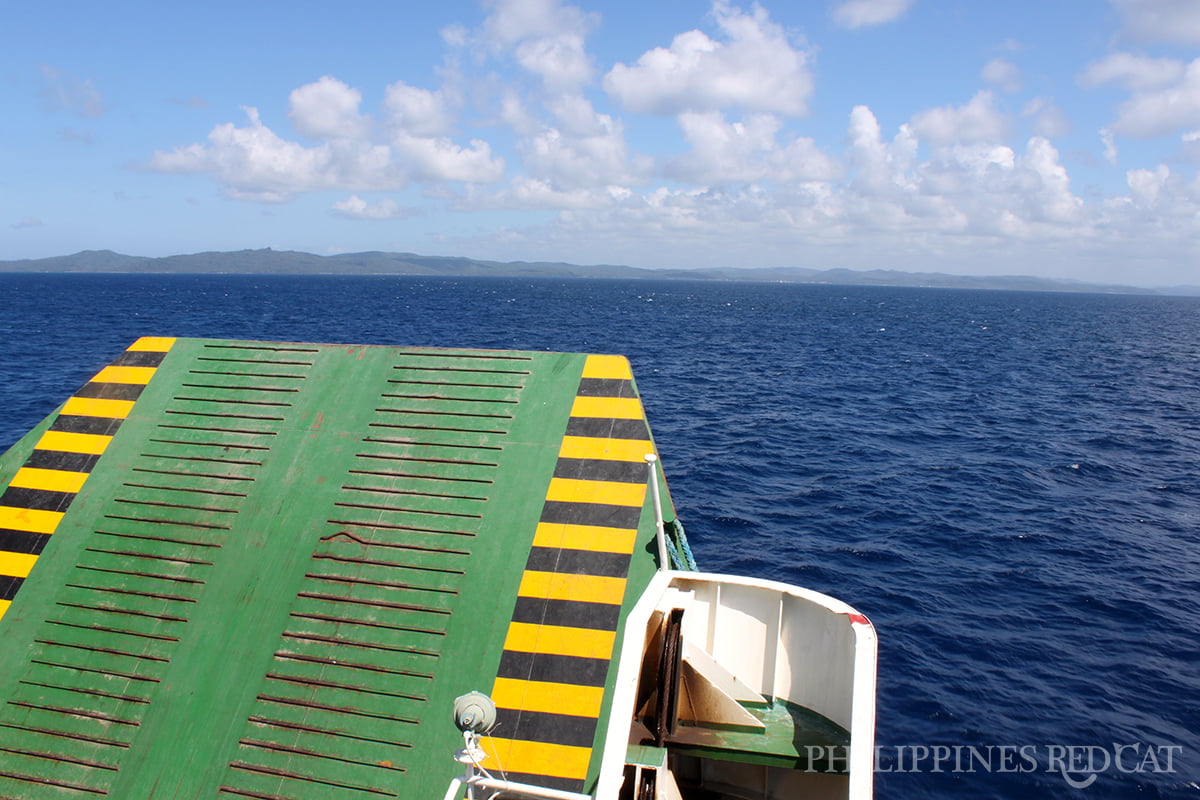 Only few people decide to take the ferry from Manila to Cebu, and that's the main reason for it:
The travel time from Manila to Cebu by ferry is 22 hours.
Yes, that's right: It's an overnight ferry, means you will have to sleep on the boat.
I can tell you that it can still be worth it and quite an experience, but only if you don't plan other ferry trips in the Philippines, like from Cebu to Bohol or from Caticlan to Boracay.
You can check the departure times of the ferries and prebook your ticket (even though that's not really necessary, except on national holidays when many boats are fully booked) on the website 2 Go Travel. Note how they call their vessels like "St Pope John Paul II" or "St Leo the Great".
The price for a one way ferry ticket from Manila to Cebu City is about 1,000 Pesos for Tourist Class, 1,500 Pesos for Cabin for 4 and 3,800 Pesos for a Suiteroom for 2.
Note: There are only 1-2 daily departures – check them on the website.
This is how the berths in the Tourist Class look like: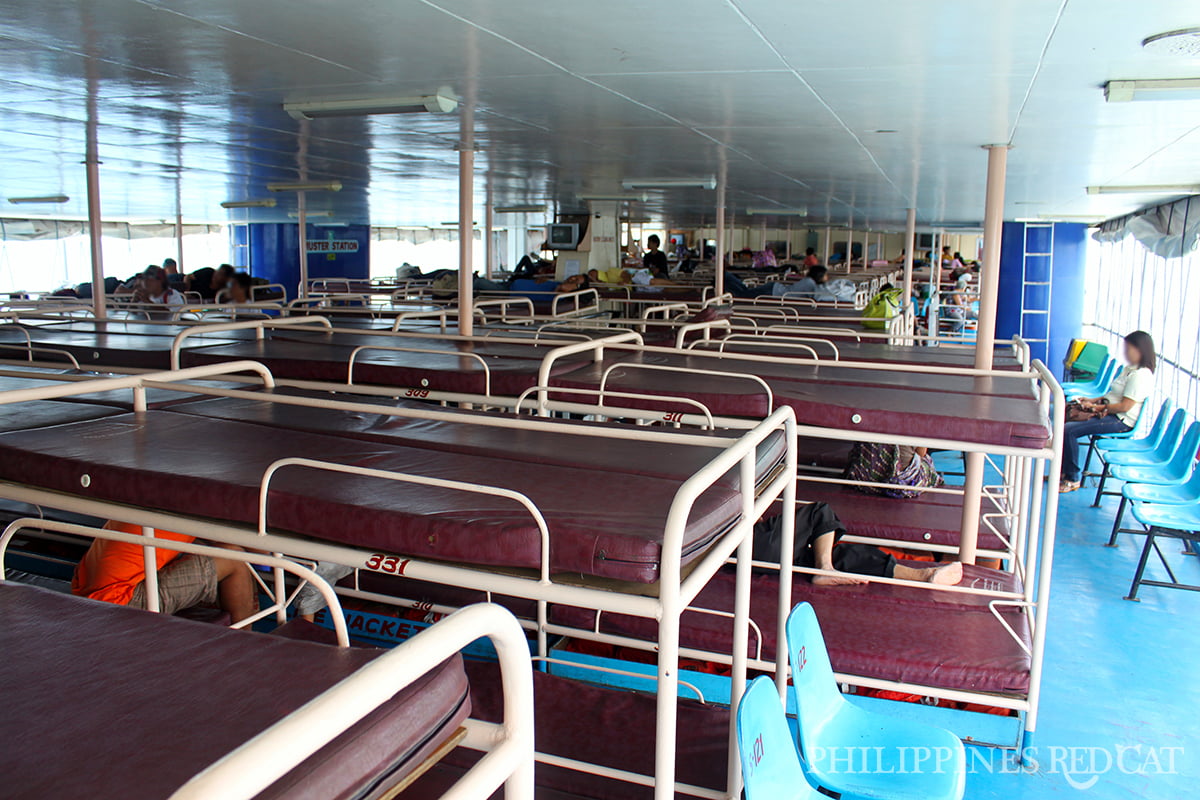 One of the great things about taking the ferry in the Philippines, apart from getting a feel for how many islands there really are, are the nice surprises when you suddenly spot a whale or a dolphin: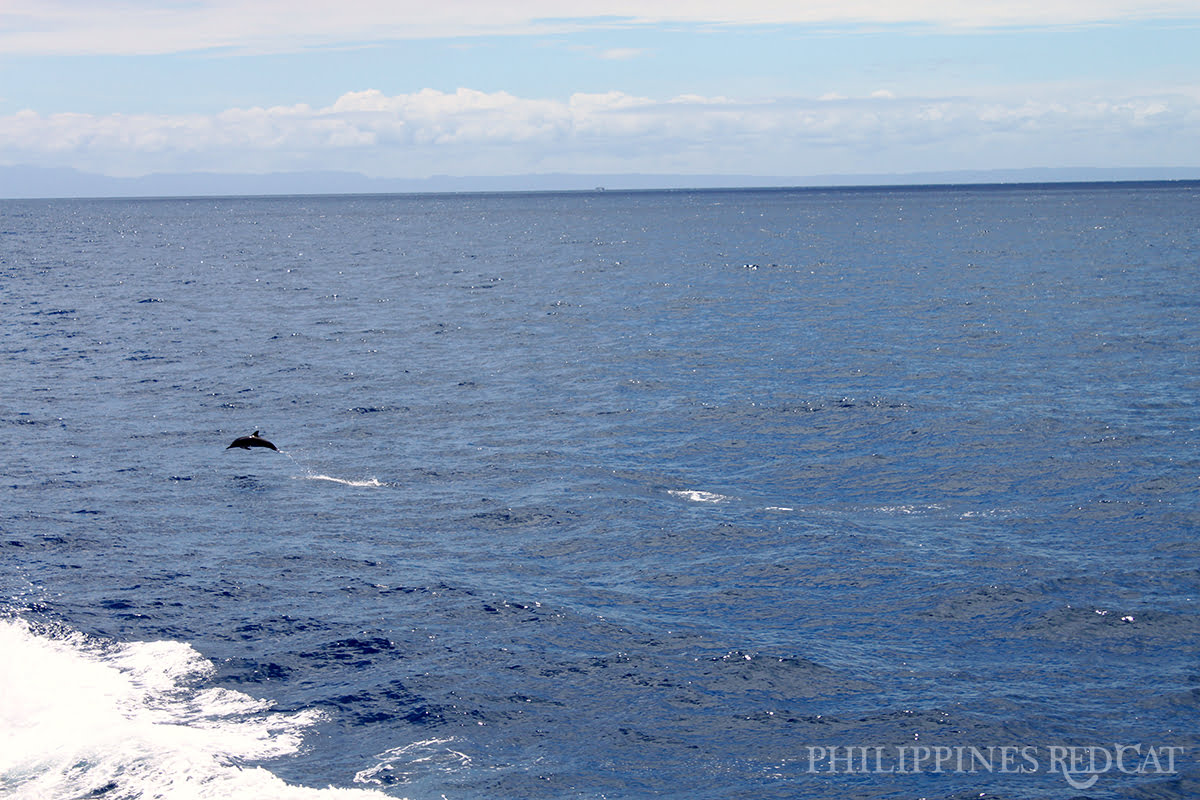 And it's amazing how crystal clear and clean the water is: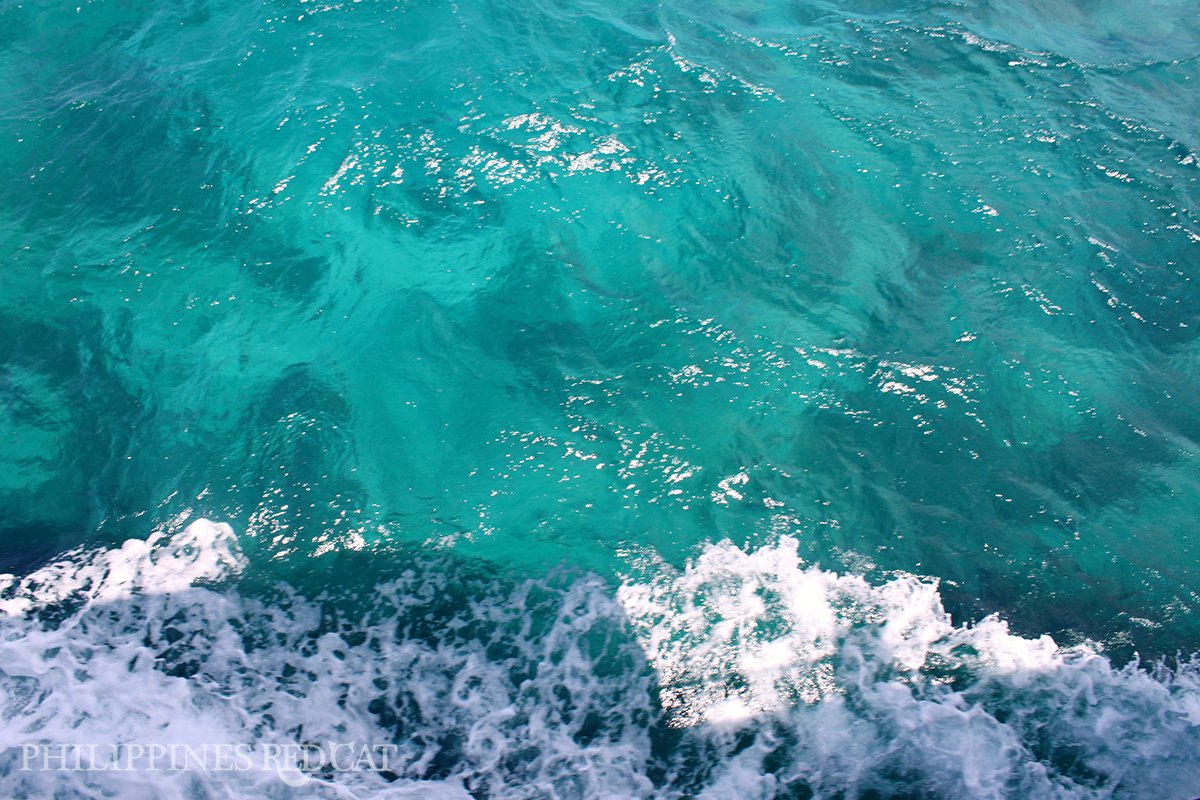 Sunset from the boat: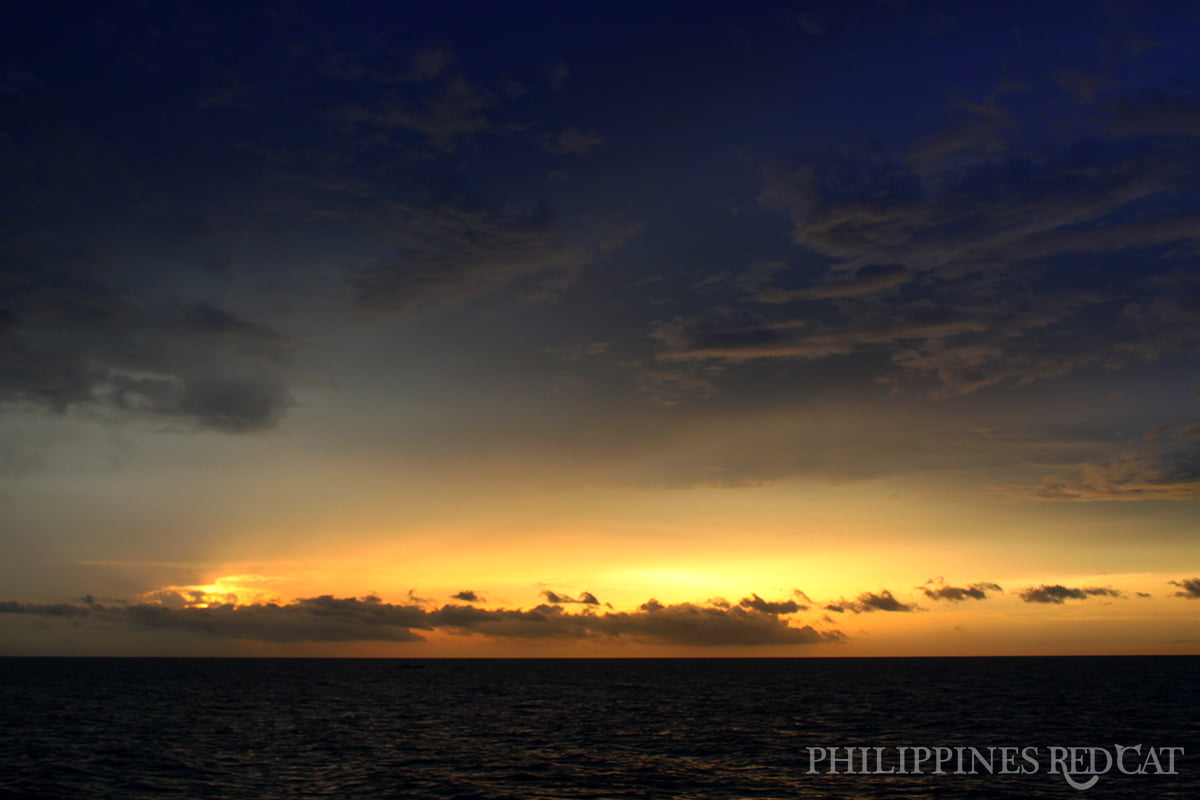 The ferries leave from Pier 4 in Manila and arrive at Pier 1 in Cebu City the following day. And if you want to travel from Cebu back to Manila, it's the same locations, prices and schedules.
I have marked all locations on the map below:
Map of Manila & Cebu Transportation
Video of Flight from Manila to Cebu