The massage scene in Bohol isn't much different compared to most other tourist destinations in the Philippines: Even though there are plenty of small massage salons and spas spread around the different beach towns, it's very difficult to find a masseuse who accepts some "tip" in order to provide you with an oily hand job or blow job happy ending.
You might think that at least Alona Beach in Panglao has something to offer for the single male traveler, and so did I when I revisited there last month to put together all these guides on Bohol for single guys, who don't just come for the chocolate hills, but also for the creampie girls.
So I walked along every single street on Alona Beach, and could find about half a dozen massage salons.
But at that time I already knew that these ladies don't give any "extras" or "specials". Just regular massage shops where the tourists go. If you ask your masseuse like "can you massage here, please?", while pointing to the area between your legs 45 minutes into the massage after you have turned on your back, usually the reply will simply be: "No, sir, it's not allowed." That typical response you hear so often in the massage salons in the Philippines.
I still didn't want to give up, so I walked into two massage salons on Alona Beach, and simply asked them right away if they offered happy endings or not.
When they heard my question, they giggled and said "no, sir, we don't do that." I asked them no happy endings in Alona? They confirmed that. I was about to leave the place and drink a few pilsener in One 4 Da Road, when one of the older masseuses suddenly said: "Oh, sir. I know a place. They do happy endings, sure. But it's not in Alona."
I listened, and five minutes later sat on the back of a motorbike taxi, on my way to Dauis.
The Only Guaranteed Happy Ending Massage in Bohol
Dauis is a small town in the center of Panglao, about 11km from Alona Beach. Actually, I wouldn't even call it a "town", it's just a few houses, shops, farms and a church on the main road leading to the bridge that connects Panglao with mainland Bohol.
Funnily, someone decided to open the premier happy ending massage parlor here in the middle of nowhere. Maybe to avoid potential problems with the officials by staying "under the radar".
The place we are talking about is called 108 Spa Inc., and located on the main road in Dauis.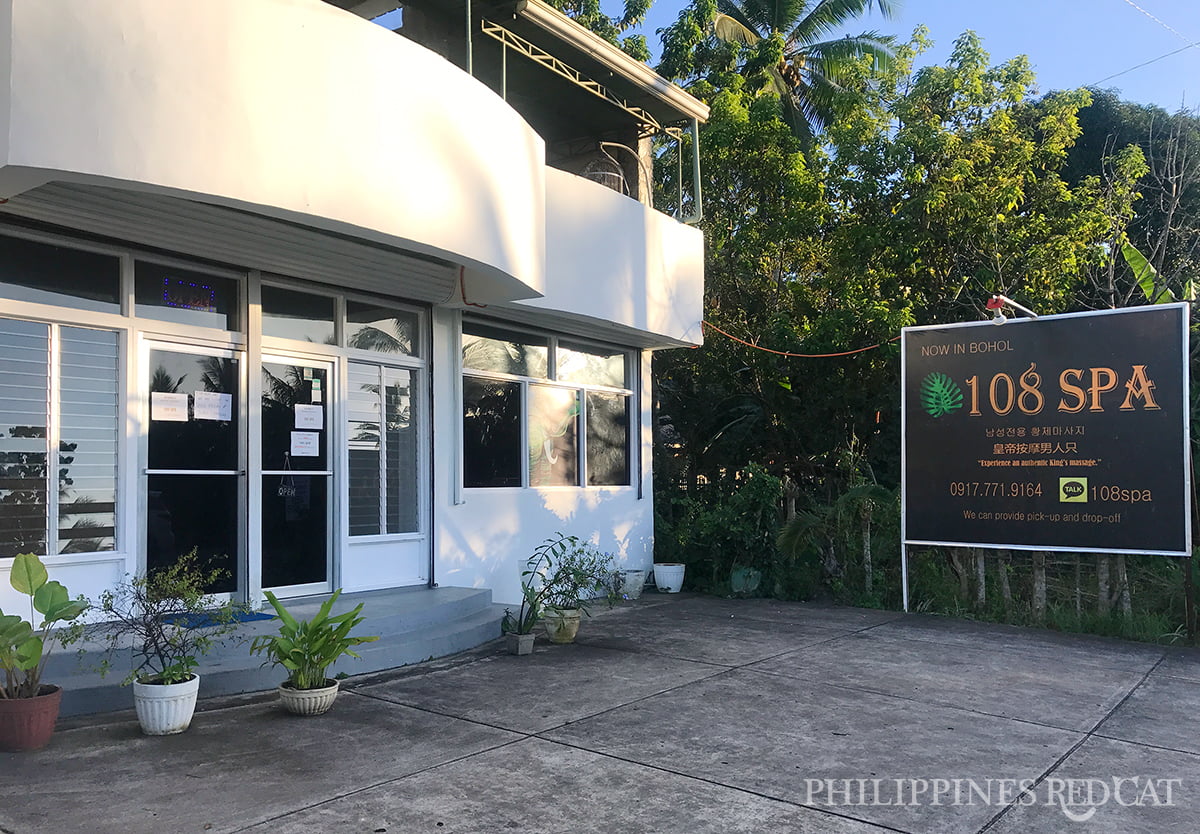 Upon entry, you will be greeted by the receptionist and offered their signature massage: A Lingam Massage. If you don't know what that is, it's basically an erotic prostate massage that finishes with a hand job.
The price is 1,400 Pesos and it lasts 80 minutes. You may be wondering if you can choose a girl (you don't see any of the massage ladies in the lobby). Turns out they don't have all the girls line up for the customers to choose, but you can change the massage girl twice if you don't like her.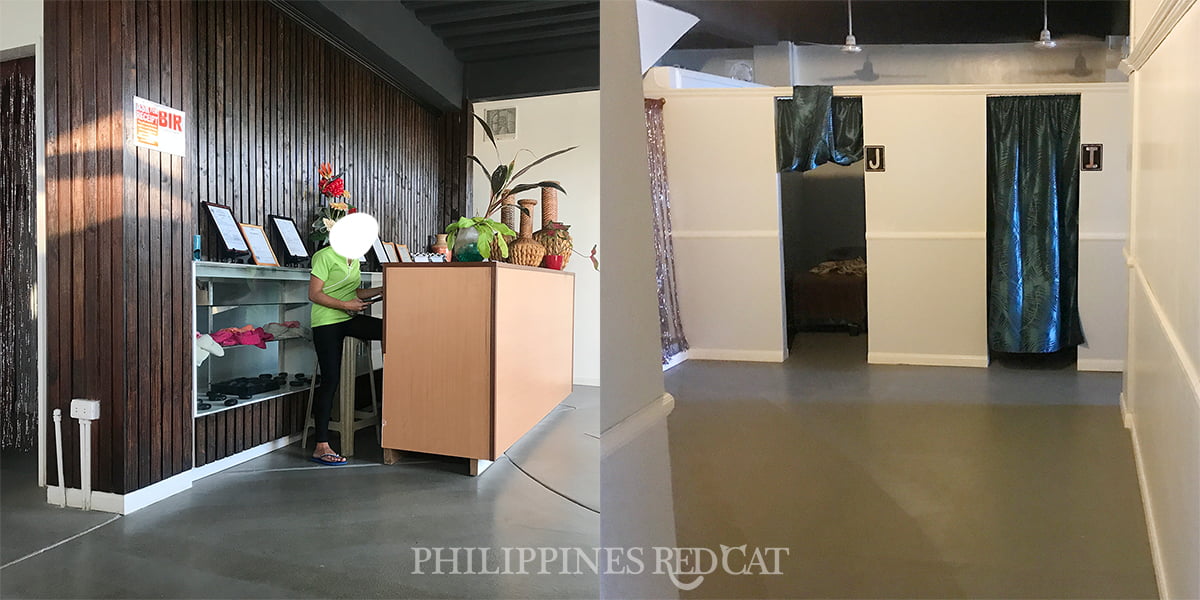 After your massage, you can take a shower. Just like anything else in 108 Spa, they have really nice and modern facilities.
And that's really everything you need to know about happy ending massages in Bohol: You may try your luck in the regular massage salons on Alona Beach or Tagbilaran, but if you want a guaranteed erotic massage with hand job happy ending (blow jobs are not offered, I inquired, but you may ask your girl directly and offer her some additional tip), then 108 Spa in Dauis is the place to go.
Overview Map of Massage Salons in Bohol