Sooner or later during your stay in the Philippines you'll be talking to a nice girl and want to take her number so you can chat with her and arrange a date. Unless you don't worry about paying overpriced rates for calls, messages and roaming to the telecommunications provider in your home country, you better just remove your current SIM card, put it in the coin holder of your wallet where it's safe and get yourself a local SIM card for the time you are here.
There are two main network providers in the Philippines: Globe and Smart. (There's also Sun Cellular and TNT but I don't know anyone using them.) Quality and service are pretty much the same, but I think slightly more girls use Smart (probably because it sounds better.) However, if you pick the right package, it doesn't really matter which one of the two companies you choose, but it may be an advantage if you use the same provider as the girls as they often buy unlimited texts packages to the same provider.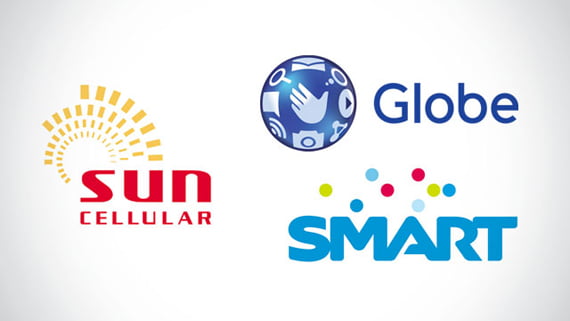 My suggestion:
Go to the supermarket/7-Eleven/shopping mall and get yourself a Smart SIM card that will cost you just like 50 Pesos. Unlike in Thailand, you will not need to provide your ID (passport) in order to register and be able to buy one. At the same time buy "load" for 250 Pesos. "Load" is what they call phone credit in the Philippines. Then send a SMS with the text "mega250" to 2477. This will buy a package for 250 Pesos and give you
unlimited texting to all networks
180 minutes of calls to Smart, Sun & TNT (yes that's right, not to the main competitor Globe)
100 MB worth of mobile internet usage
all valid for 30 days
How about Mobile Internet in the Philippines?
The internet connection is relatively bad all over the Philippines compared to other countries in the region and especially Thailand is just so much more reliable and faster. You'll notice a huge difference between both countries in terms of connection and speed. This is not just the case for the hotel WIFI but also for the mobile internet and that's why you will find most girls still sticking to the old school way of messaging instead of using apps like WhatsApp, Line or WeChat that require internet connection.
I'd say you shouldn't bother about getting mobile internet at the moment and most restaurants and even the sports bars have free WIFI (even though you often have to ask them to restart the router when it's not working again). A lot of Filipina girls will ask you for your Facebook though but when it comes to chatting and arranging dates it's more common to use SMS.
And by the way: If you have a smart phone with Google Maps you can just load the map using your hotel WIFI and when you go out it will be still in the cache for a couple of days – and the GPS, means your current location, is always working you don't need internet connection for that. Even in the airplane, test it.
If you still want to try out mobile data on your phone there are daily and monthly packages available (like the one in the picture costs 20 Pesos a day for up to 400 MB which is more than enough even if you watch Filipino porn for half a day). It works the same way that you just put on "load" on your phone and text something to some number to avail of the prepaid plan:
That should cover pretty much everything you should know about mobile sim cards, internet and how to chat with girls in the Philippines. And if you struggle with something – remember that there will always be someone nice and charming to assist you.