Sooner or later you will probably be in that situation: You sit in a bar, like one of the girls and would like to take her back to your hotel for sex. I know that's quite straight forward and maybe a little blunt to talk like that – but that's how it is. The most important thing you need to know about when visiting a girly bar in the Philippines, apart from lady drinks, is that in order to take out a girl you will need to pay the so called bar fine.
The bar fine is basically a fixed amount you need to pay to the owner of the bar to compensate him for the loss of business that comes with a particular girl leaving with a customer. Sounds confusing? It isn't. Imagine you run a small bar with five girls. Supposing that at 10pm three of them already left with customers – don't you think it will be more difficult for the remaining two girls to attract new customers and sell drinks?
It's just fair that the bar owners get paid whenever a girl leaves the bar. In fact, it's actually a crucial part of their income. At the same time, it couldn't be more convenient for us to have the girly bars available – it's the easiest way to enjoy yourself with young and attractive Filipina ladies, and if you are willing to pay a little extra in form of lady drinks and bar fines as opposed to if you try to get girls elsewhere, then it can certainly be worth it.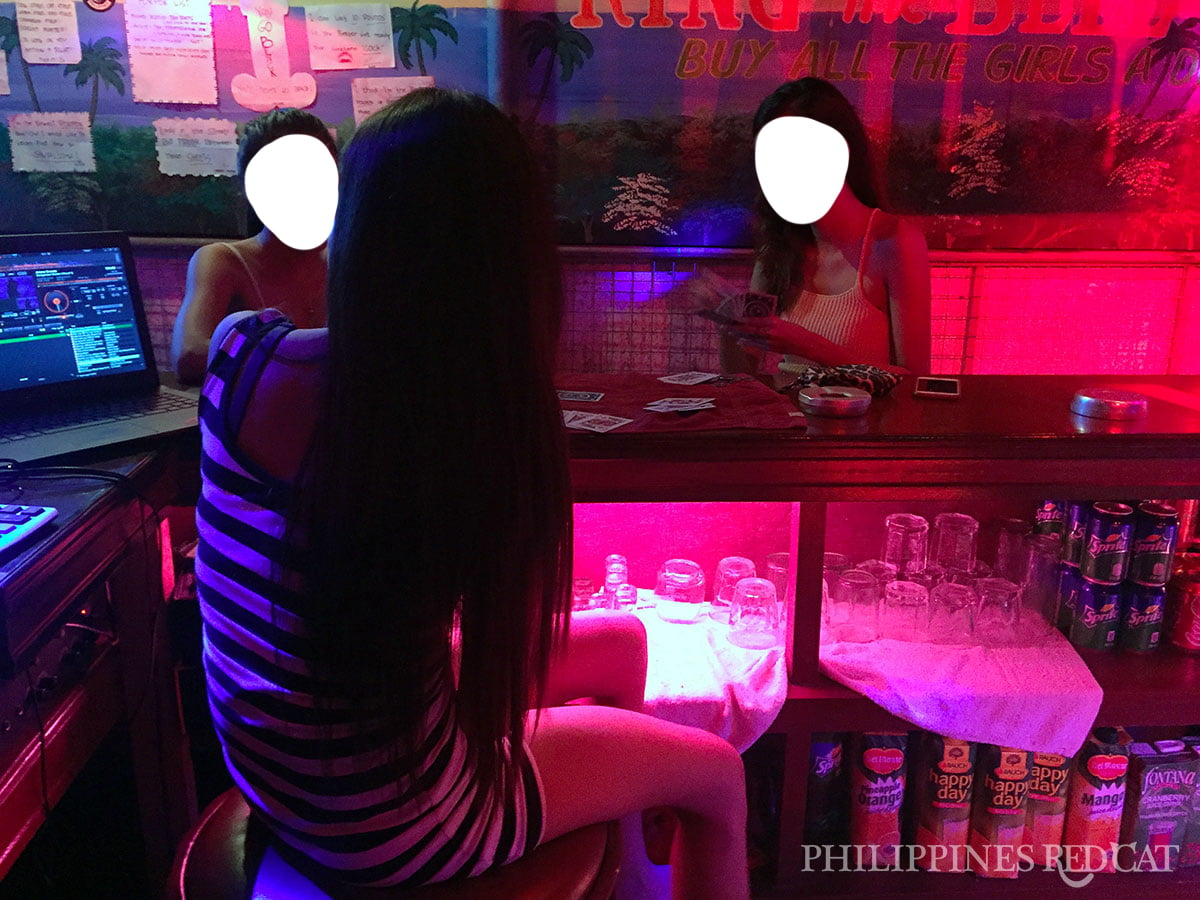 In this guide I will answer your most important questions on this topic. "What is a bar fine?" should be quite clear now, but there are a few more things you should know: First thing, you will need to pay the bar fine up front. That means, when you pay the bill and you agreed with your lady that she joins you, then they will add the price of the bar fine on top of your bill for your drinks and the lady drinks you might have bought your girl.
2 Types of Bar Fines in the Philippines
The other thing that's important to know and often confusing is that there are really two types of bar fines. The first type is the non inclusive bar fine that goes 100% directly to the owner of the bar, e.g. 1,000 Pesos. This price does not include the price of sex with your girl. This type of bar fine is not so common in the Philippines but rather in Thailand:
Say you are in a Go Go Bar in Pattaya and then you would pay a 1,000 Baht bar fine for a girl. In some cases this money goes directly to the owner of the bar, and in some cases the girl receives a small share of it, like 200 or 300 Baht. However, you will then need to arrange the actual price of sex with the lady. Means either short time (around 2 hours and usually 1 time sex, about 2,000 Baht) or long time (until the following morning and several times sex, about 4,000 Baht).
Well sorry I know, this is not Thailand but the Philippines and I don't really see anyone charging these so called non inclusive bar fines (that's how I call them) anymore, apart from some bars in EDSA or P Burgos Street in Manila that still go with those original kind of fees. However, much more common over here is the all inclusive bar fine and that means you would pay a fixed amount, like 4,000 Pesos, for the bar fine including the price of sex with the girl.
There are both advantages and disadvantages to this practice: The good thing is that the girl cannot suddenly ask for more than you originally agreed on once you are back in your room and she took off her bra. Also, there are no misunderstandings like when it's time to send her home she cannot just make up some issue and claim that "we agreed on 5,000 Pesos, not 4,000 Pesos!" So that's the good thing – it's relatively safe.
However, the bad thing about these all inclusive bar fines is that if you pay all money up front then the girl doesn't really have an incentive to do a good job (= to please you in the best way she can). The worst case and quite common scenario here is that you asked her if she is willing to give you a blow job, take shower together, watch some TV and one hour later have sex including cowboy and doggy style positions. She agrees. You pay all money and once you are back in your room she suddenly refuses to suck your dick and just spreads her legs for one quick round of missionary before she leaves with the reason that she's got a headache or needs to take care of her parents.
This happens all the time and makes you feel you got ripped off. Don't even try to get back your money, the owners of the bar will always believe the girl and not the foreigner. Unless she actually refused to have sex which wasn't really the case, it's just that the service wasn't as agreed. But you haven't got any evidence of the agreement, or have you voice recorded your conversation on your phone?
Prices of Bar Fines in the Philippines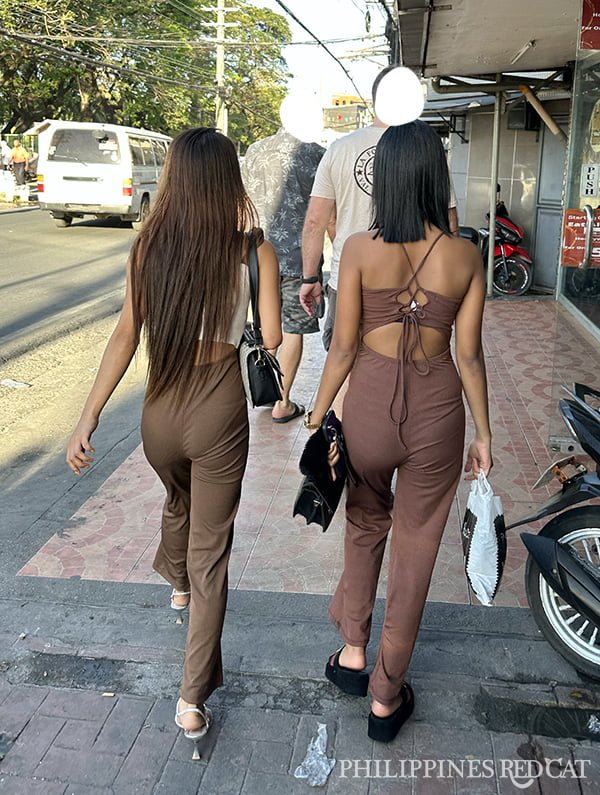 The price differences in bar fines depending on the city/island in the Philippines can be huge. Needless to say that Manila as the capital has by far the highest average price tag for the bar girls. And if you go to some not so touristic places like Subic, you can get it a lot cheaper.
Here is the overview of the average prices of bar fines inclusive of sex in girly bars in the Philippines by city:
Manila: 4,000-6,500 Pesos
Angeles City: 2,500-4,000 Pesos
Subic Bay: 2,000-3,000 Pesos
Cebu City: 3,000-5,000 Pesos
Puerto Galera: 4,000-5,000 Pesos
Boracay, Bohol: n/a (no girly bars, only bars with freelancers)
I have ignored the KTVs here that are usually more expensive. Like if you go to East Paris or Arena in Cebu they will ask for 7,000-8,000 Pesos. Are those women twice as attractive as elsewhere? Of course not. I wouldn't really bother about those KTVs as they are really just there to suck out as much money from foreigners as possible – not only in the Philippines but all around Asia. So better stick with the "normal" girly and go go bars that I describe in my nightlife guides.
Short Time and Long Time Bar Fines
Note that the barfine prices mentioned above are generally for short time. That means you get to spend 1-2 hours with your girl and have one round of sex. After that she will either go home, or, if it's still early, back in the bar to look for another customer.
If you want her to stay with you for the whole night then you will usually be asked to pay 1,000 or 2,000 Pesos extra. But you never really know, sometimes the girl likes you and she just stays with you "long time" without asking for more.
You can't really compare Filipina hookers with hookers from the western world: They are not as business oriented (or it doesn't feel the same way I should say) and when being with a bar girl it doesn't usually feel like she's a prostitute. They are much more charming and gentle and give you the feeling that they really like you – which often they do. And then it can happen that they don't ask for more money to stay longer – but instead hope that you want to see her again in the future.
Should You Tip?
That's a quite controversial issue. If you read through the forum of Philippines Addicts you will see many guys saying that you should never tip as that practice makes the ladies more and more spoilt and that the prices for barfines and sex are high enough already.
Others (like me) say that it's fine to give tip to a girl only if she did an outstanding job. So if she just quickly undresses herself and lies on the bed while expecting you to do all of the work and leave half an hour later, then there's obviously no reason to tip at all.
The fact is that tipping is not compulsory. You should really decide if you give her some extra on a case by case basis. Most of them will never be happy anyway. Example? A friend of mine recently took a girl from Mega Dance Center in Angeles. They agreed on a quick blow job for 800 Pesos. She really did a great job, took her time, smiled during the procedure and also skilfully used her tongue and spit which he loves (who doesn't?).
When she left he gave her 1,000 Pesos (= 200 Pesos tip) and she really dared to ask if he could give her 1,500. I tell you Filipina prostitutes can be so ungrateful and usually won't be happy with whatever you give them – very different to Thai girls by the way, but that's a different topic.
Paying Bar Fines vs Paying Freelancers
The main problem with bar fines is that you pay someone else to arrange a girl for you: You pay the owner of the bar to give you a girl. Now, the Philippines are one of the easiest countries to meet girls for sex and the bar girls are definitely not your cheapest option.
The reason why they are so popular is because they are (usually) the safest option. Means you don't run the risk that she is stealing from you while you take a shower or is underage – the girls are (usually) all registered and it's all as clean as it can get.
That's a little bit different when you take a freelancer from the night club or right off the street. In case she runs away you don't know where to find her. Honestly, I personally don't know anyone who had serious problems with freelancers (only some issues when they wanted more tip and it took some time to talk to them). Just use your common sense and see if it feels good when you talk to and negotiate with a freelancer. If it feels good and you are sure that she's 18 years old or older then all should be good. Just always use your common sense.
Most expats I know hardly ever buy girls from the bars – because they don't want to pay the bar fine. On the other hand, if you are a tourist you only have a limited amount of time – but probably more money to spend. Then it's totally fine to pay the bar fine because it's simply the quickest and easiest way to get (paid) sex. Other than that if that whole article discouraged you to pay for girls then you could try the dating sites like most expats and more and more tourists where you can meet girls who are not primarily out for money.
I think that should cover pretty much everything there is to know on the subject. I know everyone has got their own opinion on bar fines – some think it's worth to pay 1,000 Pesos or more additional to the price of sex for the convenience, while others regard it as a waste of money in a country where it's so easy to meet and sleep with young women.