One of the main reasons for many men coming to Cebu is sex with young Filipina girls and plenty of it. There are more ways to go about this than you might think and I've got them all covered in my guide to nightlife and girls in Cebu. One of the sections there are the girly bars and since there are so many places to choose from I thought it might be a good idea to write a separate post on this topic.
First of all it's important to know that there are 3 different types of girly bars in Cebu:
Sports Bars
Bikini Bars
KTVs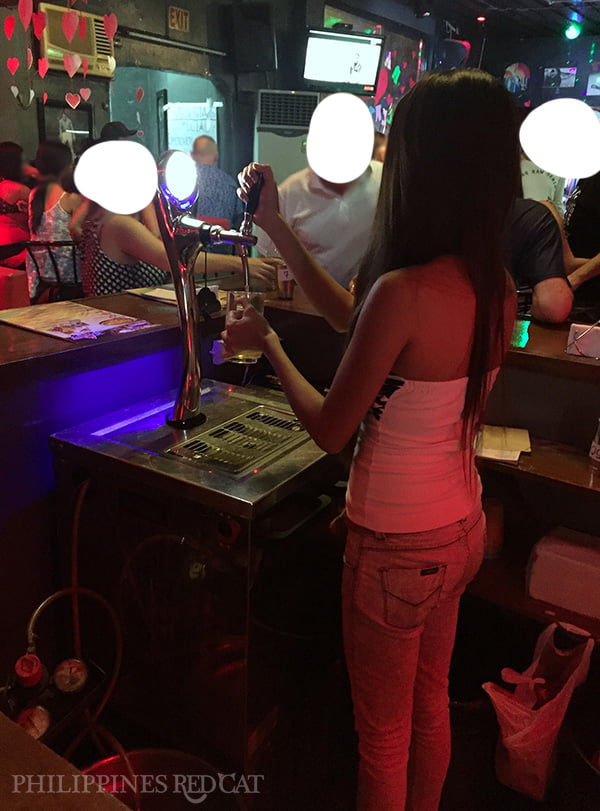 The sports bars (picture) are very similar to the beer bars in Thailand and that means they are usually good places to hang out with girls as well as other foreigners. While in the other two types of bars it's mostly about spending time with your girl, in the sports bars you might as well just check your mail on the phone, meet and greet other tourists and expats (foreigners here seem to be easier to talk to than in Thailand), play pool or watch a live English Premier League game on the TV. The sports bars do have girls employed that will make sure you have a good time, but you cannot bar fine them out and thus need to wait until the bar closes or arrange a meeting the following day before they start working.
The second type of girly bars in Cebu are the so called bikini bars. Again, if you have been to Thailand before and already know the go go bars then that's what you can expect in a bikini bar over here. However, the girls in these places rarely get naked and hence the name – they just dress as sexy as possible (there are exceptions such as Love City and Harem that usually have the dancers take off all their clothes but they aren't that attractive). The girls can be taken out for short time or long time if you pay them a lady drink (200-300 Pesos) or two and then the bar fine (3,000 Pesos up).
And then there are also many KTVs spread all around town. Similar to the bikini bars they have stages with girls dancing on rotation, surrounded by couches that are held relatively dark so you can get close to your girl. If you want more privacy (or sing some songs) then you can rent a karaoke room for about 500 Pesos and that's the main difference to the bikini bars that don't have that karaoke feature. Prices are quite different really in both types of venues depending on the area, like you can find cheap and run down joints down in Colon with lady drinks for 150 Pesos but then also upscale places like Arena where a lady drink costs 600 Pesos.
With all that being said, here comes the list and description of the 5 best girly bars in Cebu City:
The Philly (Sports Bar)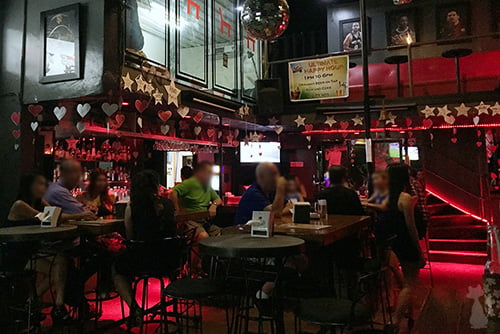 It's quite easy to get addicted to this place on Mango Avenue as it just has the perfect mix of everything: Sexy girls that really know how to make you have a good time without being too pushing on selling you lady drinks, one of the best pool tables of all the sports bars, several new TVs with live sports, live music on most nights from around 9:30pm on their patio outside, comfortable seating all around, San Miguel draft beer for 85 Pesos, a very nice British owner and just a great atmosphere. All in all, it's that type of bar you want to start your night out in Cebu, before hitting the strip clubs next door.
Girls: 7/10
Atmosphere: 9/10
Value-for-money: 10/10
Sisters Bar (Bikini Bar)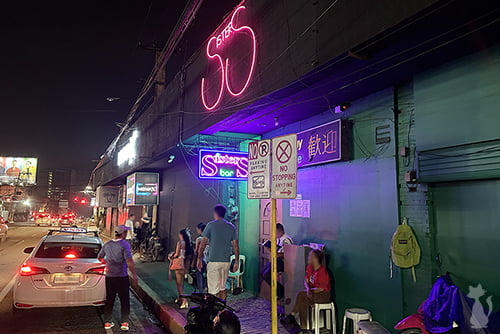 Right across the street from Howling Dogs in the same cluster of about a dozen girly bars all in one place is Sisters. It doesn't only have the most impressive setup of all the bikini bars here but also the girls are some of the hottest you can imagine. There are usually 3-4 of them dancing on the stage while the others are on "stand-by". If you want you can tell the mamasan that you'd like to have a girl, then she'll turn on a small but bright light at your seating area and have all girls line up in front of you. No need to be shy, just pick one you like, buy her a lady drink (300 Pesos) and have fun. They are great entertainers, but many of them will ask for additional tip like "only 100 Pesos because I'm hungry". The barfine here including the price for sex is around 4,000-5,000 Pesos which is a fair price given the great quality of the ladies.
Girls: 8/10
Atmosphere: 6/10
Value-for-money: 7/10
Viking Bar (Bikini Bar)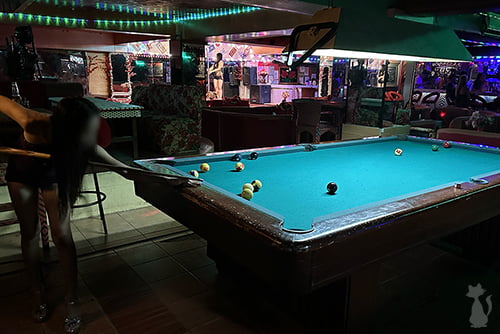 There are three Norwegian owned bikini bars next to each other in the bar hub 200m down the road from Mango Square. They all have a similar setup with relatively small stages but lots of retro-style and very comfortable couches (they would make you feel sleepy if there weren't plenty of girls around). The girls' quality is rather average, but the exception here would be Viking Bar downstairs that's not only the biggest of the three places with a stage good for three dancers and even two pool tables, but it also tends to have the most attractive ladies. I guess the reason for this is because they all work for the same owner and so they just send their best girls to the busiest bar. Lady drinks cost 230 Pesos, which is very fair, and the bar fine here is around 4,000 Pesos.
Girls: 7/10
Atmosphere: 8/10
Value-for-money: 8/10
He And She (Bikini Bar)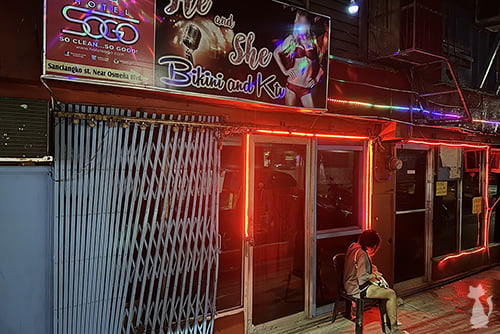 Unknown to most tourists is the bar area down in Colon near the University of the Visayas and Metro Colon Mall. You'll see only few foreigners there and that's because the bars are mostly frequented by the local Filipinos and quite old and run down, but it might be something exciting to check out if you get bored of Mango Square and the bar cluster nearby. You could visit He and She which is one of the handful of bikini bars in this area. The girls are rather so-so, but there are always one or two real hotties on duty who are not used to foreign customers at all – which makes for an exciting experience for both of you. Lady drinks cost 310 Pesos.
Girls: 4/10
Atmosphere: 5/10
Value-for-money: 5/10
East Paris (KTV)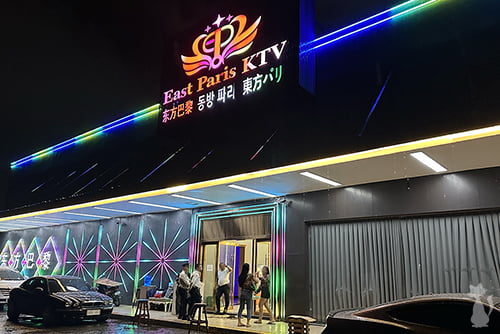 If money is your main concern then you should stay away from East Paris which is the most upscale kind of KTV (adult karaoke bar) in town. I still included it here because their 40-50 girls (at least most of them) are among the best you can find in Cebu: tall, thin, white skinned and pretty. Most of their guests are Koreans and Japanese, but of course you are also welcome as a foreigner if you don't mind paying for the following: 220 Pesos for beers, 600 / 800 Pesos for lady drinks per hour (depending on category of the lady, including the room) plus first hour drinks for the mamasan too. Yes that's right, at least 1,440 Pesos just to get started. And believe it or not when I asked the mamasan how much for the bar fine she said 7,000 or 8,000 Pesos. And on top of that comes a 10% service charge which will be added to your bill. It's up to your own judgement if the girls here are more than twice as attractive as in Sisters for example where they charge around 4,500 Pesos.
Girls: 9/10
Atmosphere: 9/10
Value-for-money: 4/10
Map of the Best Girly Bars in Cebu
How much for Drinks in the Girly Bars in Cebu?
As for the lady drink prices in each mentioned bar you can find them in the descriptions above. And regarding your own drinks, those are generally in the 70-100 Pesos range for beers (with the exception being the upscale KTVs like East Paris and Arena) and about 150-180 Pesos for whiskey & cocktails.
Check out the complete drinks menu of The Philly Sports Bar below: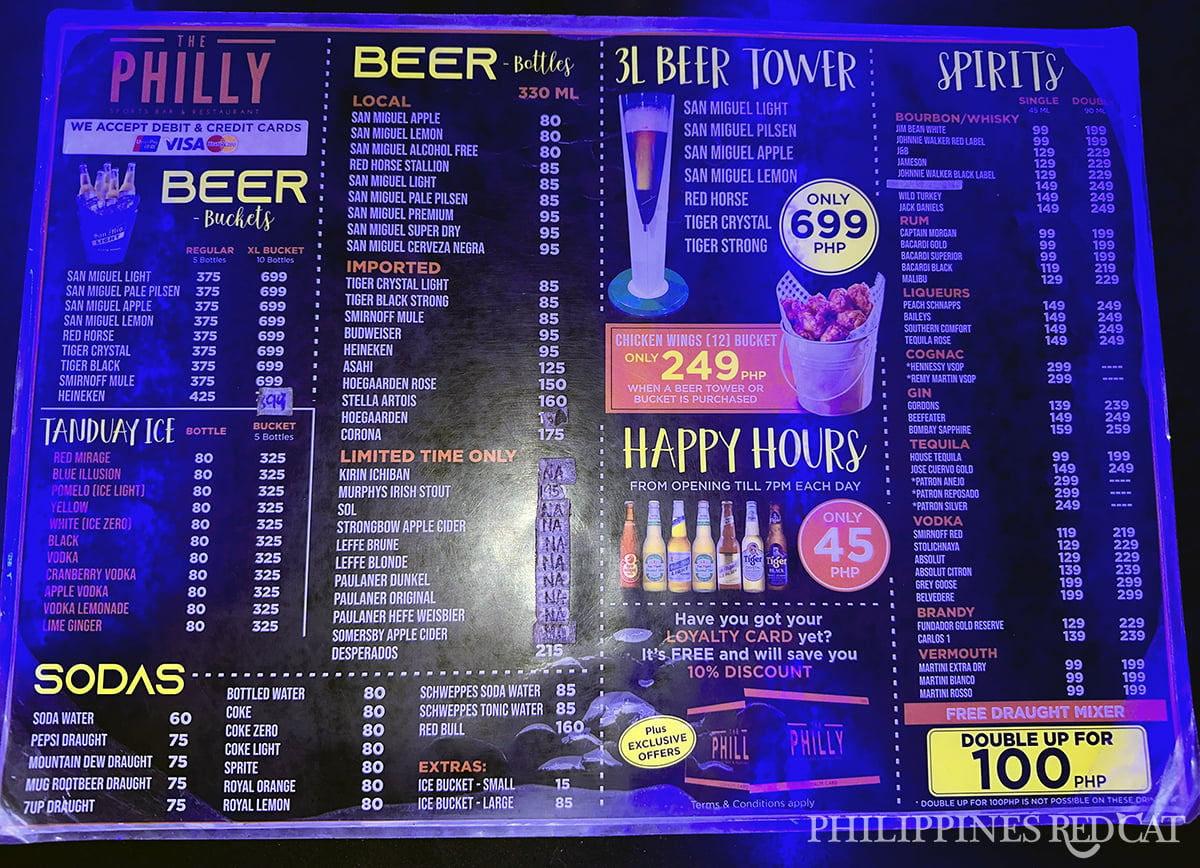 Video of Girly Bar in Cebu