If you've read my latest post on the nightlife in Bohol, you probably already know that there aren't that many places to meet Filipina girls here. Even though this is one of the most popular islands in all of the Philippines, Bohol is certainly not a great sex destination.
The result is that you don't find the typical dance bars you may know from Angeles, but just a handful of "regular bars" with some freelancers, and also sexy and openminded waitresses.
But apart from that, the nightclubs are certainly the best type of place to meet girls – no matter if that's easy working girls you pay a thousand Pesos or so you are looking for, or regular local girls who are looking for a serious relationship with a foreigner.
Just like all other types of nightlife venues, the best nightclubs in Bohol are found on Alona Beach in Panglao. And since this isn't a very big town, you can easily walk to all of these places in less than 10-15 minutes, no matter where your hotel is located.
The crowd in these clubs is quite different – so depending if you want to meet girls or just have a great time partying with your friends, you should read the descriptions of each place in this guide first before deciding where to go.
So I would say we should get right into it – here are the currently 3 best night clubs in Panglao, Bohol:
Pinarella Bay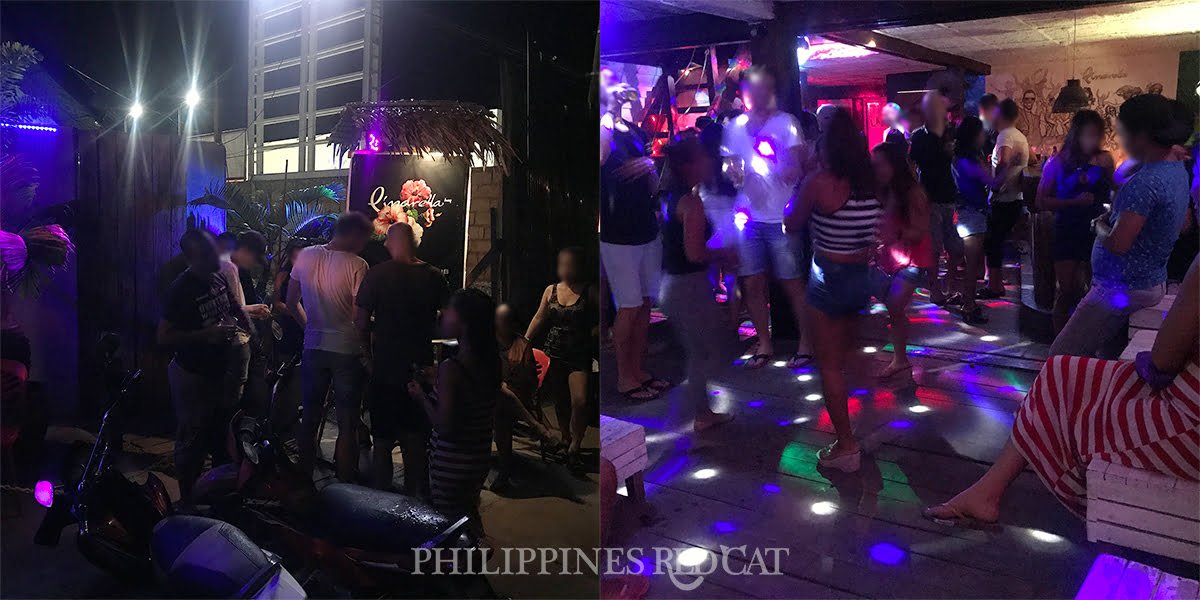 Pinarella Bay is the most popular club in Bohol. You can go there on any day of the week, and will always find countless of sexy ladies in there. But don't come too early: Before midnight everyone is in the bars. I would recommend you to go there at 2am – that's when the bars close and most of the girls continue partying in the club – and look for a nice guy to spend the night with.
So yes, this is a typical hooker club comparable to Club Holic in Cebu. But of course it's not as sophisticated and modern – just a big room with a small DJ stage, a dance floor and a bar. Pinarella Bay is located on the main road in Alona Beach, Panglao – you can find the exact location on the map further down. Don't miss it out on your stay here – it's really fun and great to meet girls.
Girls Quantity: 8/10
Girls Quality: 7/10
Club Mhias
Just about 200m down the street from Pinarella (see above) is Club Mhias, a not so well known party location.
There are mostly Filipinos hanging out here, also lots of gays, but more importantly: quite a few really hot girls. I even found them to be more attractive than in Pinarella, just check out my videos below and compare it yourself.
The problem with Club Mhias is that it's really loud (typical Filipino style), and there are some annoying Filipino guys on some nights who want to talk to you or "help" you with the girls.
So if you have some experience in the local nightlife in the Philippines, give it a try, but if this is your first time here, then I'd say stick to Pinarella.
Girls Quantity: 6/10
Girls Quality: 8/10
Badi's Bar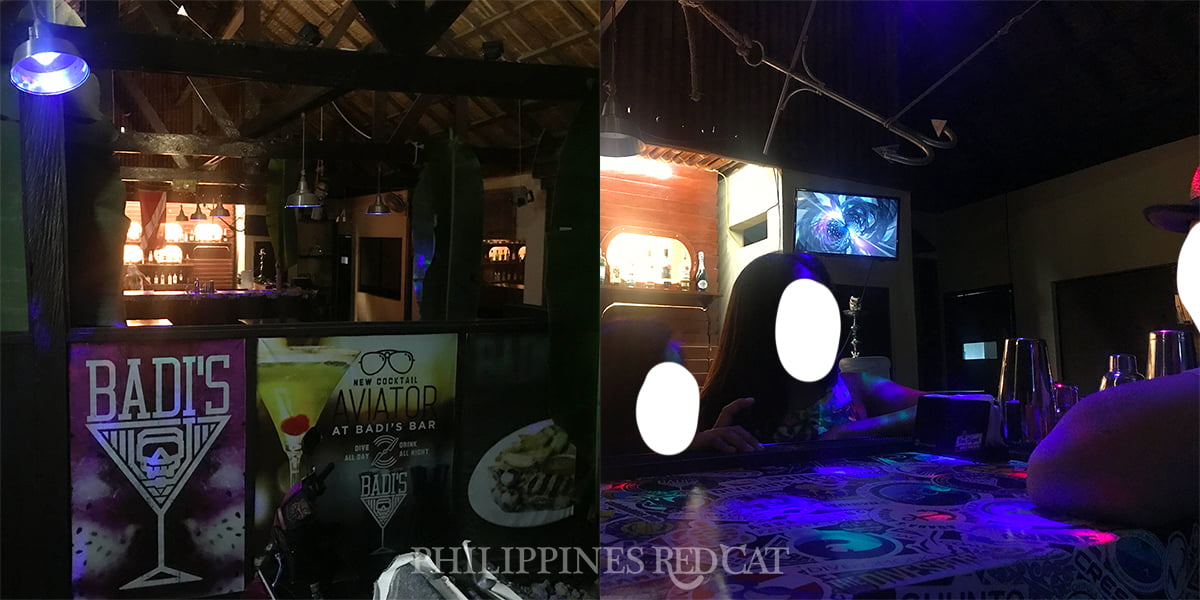 This is the newest nightclub on Bohol. Well, Badi's is really a mix of bar and club, but they have some indoor dancing room next to the bar area so that can be fun. The problem they have is that the location isn't very good: It's situated in a relatively quiet area in the northern part of Panglao, and so you will not see as many people (including girls) here compared to Pinarella and Club Mhias.
But on the other hand, you may have some advantages when it comes to meeting girls here, since there aren't so many people you will get more attention from the girls – even from the nice bartenders who are quite talkative and "open-minded".
Girls Quantity: 3/10
Girls Quality: 6/10
Bonus: Atmosphere Bar & Club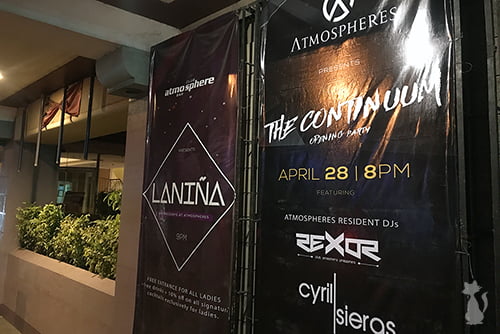 If you have some time, and want to experience a really "authentic" Filipino night club, then you may consider to spend a night or two in Tagbilaran (the capital town of Bohol) and go to Atmosphere. That's the best club in town, and actually the biggest and most modern disco in all of Bohol. Don't expect to meet any foreigners here though, but instead lots and lots of nice local Filipino girls.
Girls Quantity: 9/10
Girls Quality: 7/10
Map of the Best Nightclubs in Bohol
Drink Prices in Bohol's Nightclubs
Like always in these types of guides, I think it's better to present you a picture of the drink menu of one of the clubs instead of writing down all the prices. So here we go, these are the drink prices in Club Mhias, and you can expect similar prices in the other venues: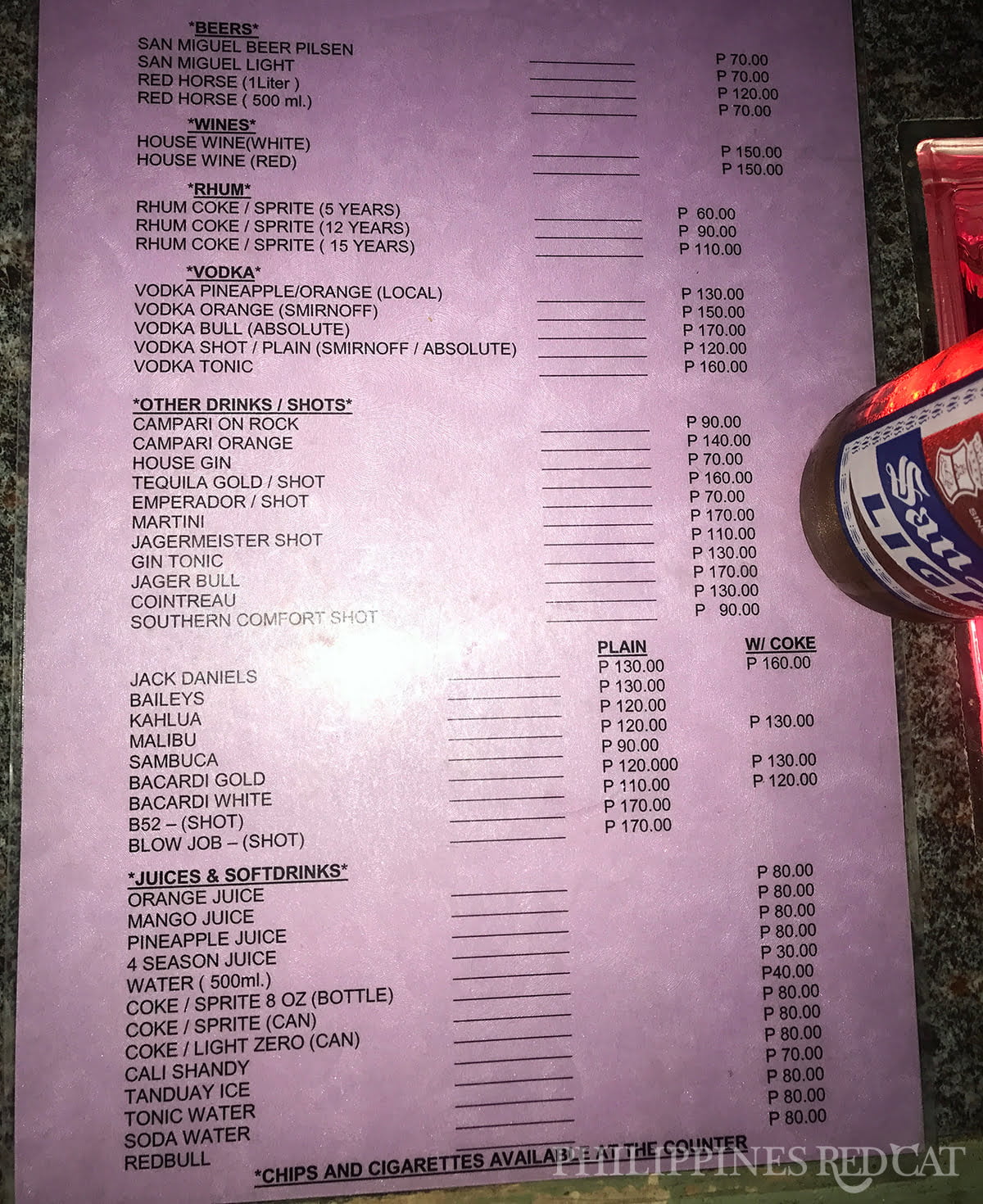 Videos of Nightclubs in Bohol