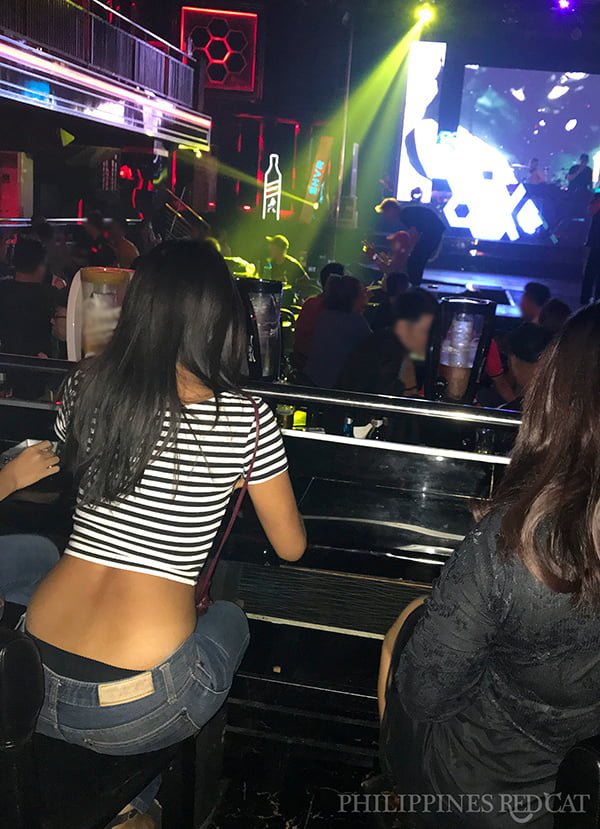 If you are into clubbing and dancing, then you will probably love the nightclubs in Manila. They even have one of the biggest clubs in all of Asia, with space for more than 2,000 people and renowned DJs playing every weekend (see below).
However, if you are like me and hate nightclubs and only use them to pull quick and easy one night stands within half an hour or less, then you might be better off to completely cut them out of your nightlife plans in the capital.
The good news is that there are more night clubs in Manila than in any other city in the Philippines. The bad news is that there are no such "hooker-discos" comparable to Mega Dance Center in Angeles and Club Holic in Cebu City. Means you shouldn't expect any such place where you can just go, grab a beer, take a look around, talk to one of the girls you like and 10 minutes later head off with her to your hotel.
In that case you will be much better off to go to one of the freelancer bars, especially LA Café in Ermita, where you can do just that. And they have got a live band too if you like to dance with your girl first to inspect her body.
With all the downsides out of the way – what are the positive things about the nightclubs in Manila? Well, they are definitely fun if you like it loud (like really, really loud), if your focus isn't 100% on girls but more on partying and seeing what the night brings, or maybe your focus is on girls and you want to meet normal Manila girls, means not hookers, then they are definitely the place to go.
Just be prepared to work a lot harder on the ladies in the Manila clubs as 90% of them are either shy talking to a foreigner in public or simply not interested in foreigners at all. The remaining 10% are indeed hookers, it's not like you don't find any freelancers at all. Just look around. And yes, the discos have some of the hottest Filipina girls you can imagine, or where else do you think they go partying late at night?
Now that you have some good overview of the vibes and audience, let's come to the list of the currently five best and most popular nightclubs in Manila:
XYLO at The Palace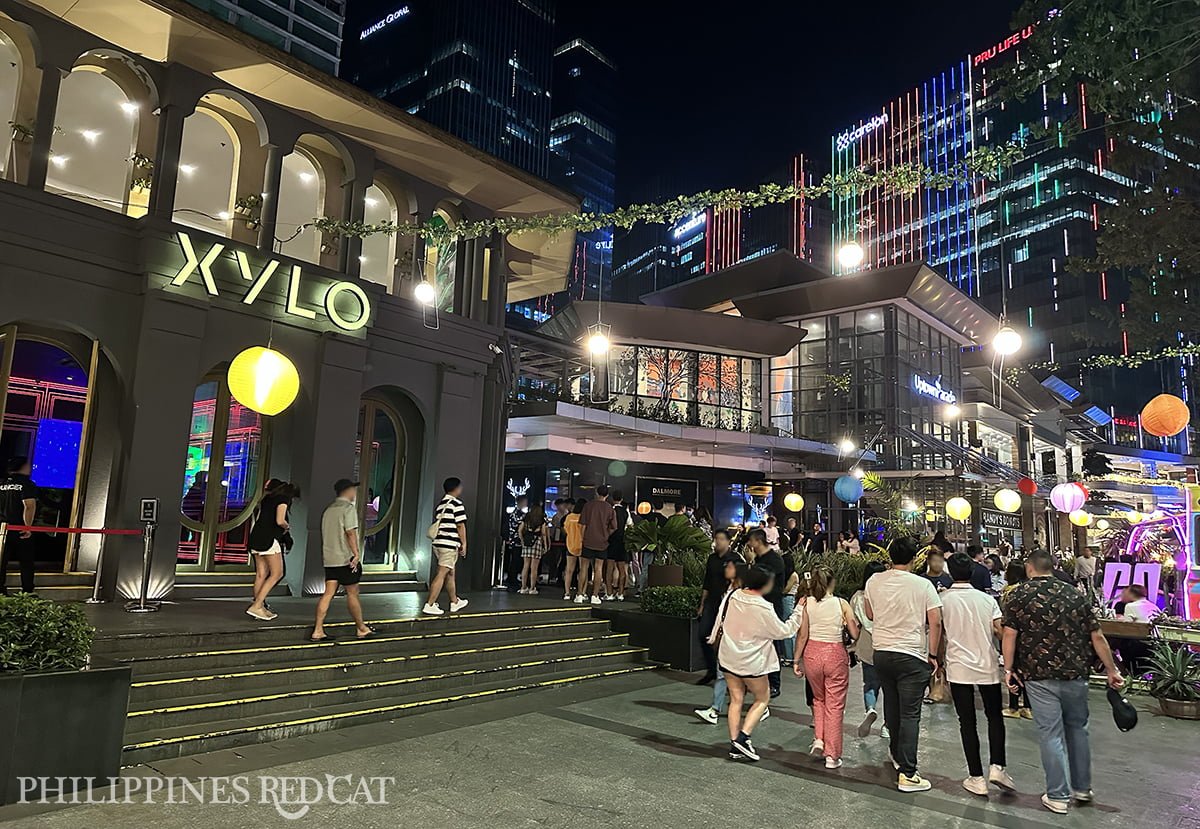 XYLO is the number one nightclub in Manila, and it's especially popular among the Hi-So Filipinos of the capital. The girls' quality couldn't be better.
Located in the heart of the hip and modern Makati district, it's also the biggest disco in town with space for more than 2,000 (!) people over two floors. The ground floor has many small, round tables right in front of the DJ stage and in the back there are very exclusive VIP tables with comfortable white couches (you will need to buy a bottle to get access to them, and on weekends it's even compulsory to make a reservation as XYLO is always packed). The second floor is overlooking the ground floor and has even more VIP tables.
If you are just a "normal person" who wants to check out XYLO and its ladies then you should just go right to the front where other people are standing around the small tables (don't worry, obviously not everyone has a table here).
Admission: 1,000 Pesos on weekdays (including 2 drinks) / no admission on weekends but you'll need a reservation: 15,000 Pesos for standing and 25,000-60,000 Pesos for a table for 2-6 people (fully consumable of drinks)
Working Girls: 10%
Dress Code: Pants and shoes (on weekdays they make exceptions and you can wear shorts, however shoes are always required means no flip flops or sandals).
There is no dress code in all other clubs mentioned here.
Club ZZYZX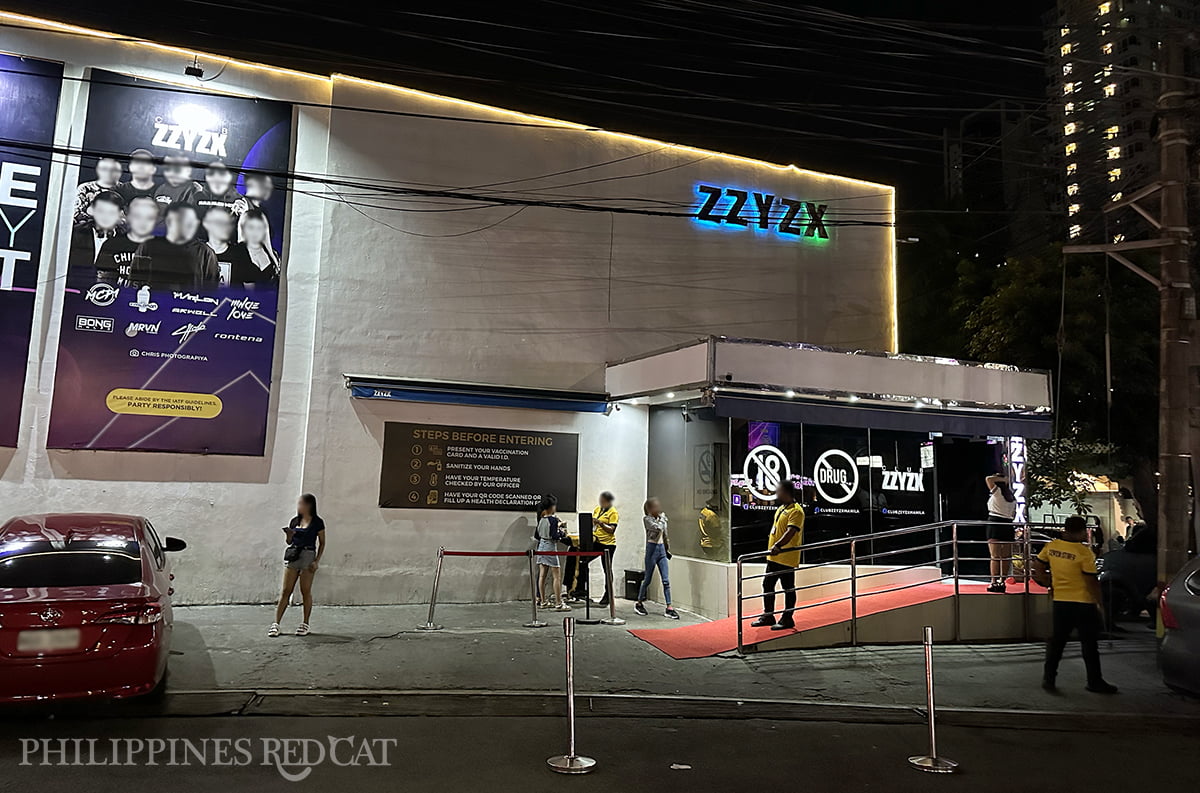 ZZYZX is the one night club that comes closest to a "hooker-disco".
It's located in the Malate red light district and surrounded by countless of KTVs and also the girly bars of Ermita are just a 15 minutes walk away. So where do you think all the prostitutes are going after they finished work at 2am or 3am and haven't found a company for the night yet? ZZYZX! The only downside of this club is that they have a 2,000 Pesos admission fee which is fully consumable, which can be alright if you know that you are going to hook up with a hot Filipina lady, but you cannot simply walk in, order a beer and check out the scene without the risk of wasting a lot of money.
Be informed that the action here starts very late, means only at about 1am the club starts to fill up and like I said later it's better around 2am-3am when all the bar girls arrive for "fishing" how they call it.
Admission: 2,000 Pesos in consumables
Working Girls: 70%
The Bolthole Bar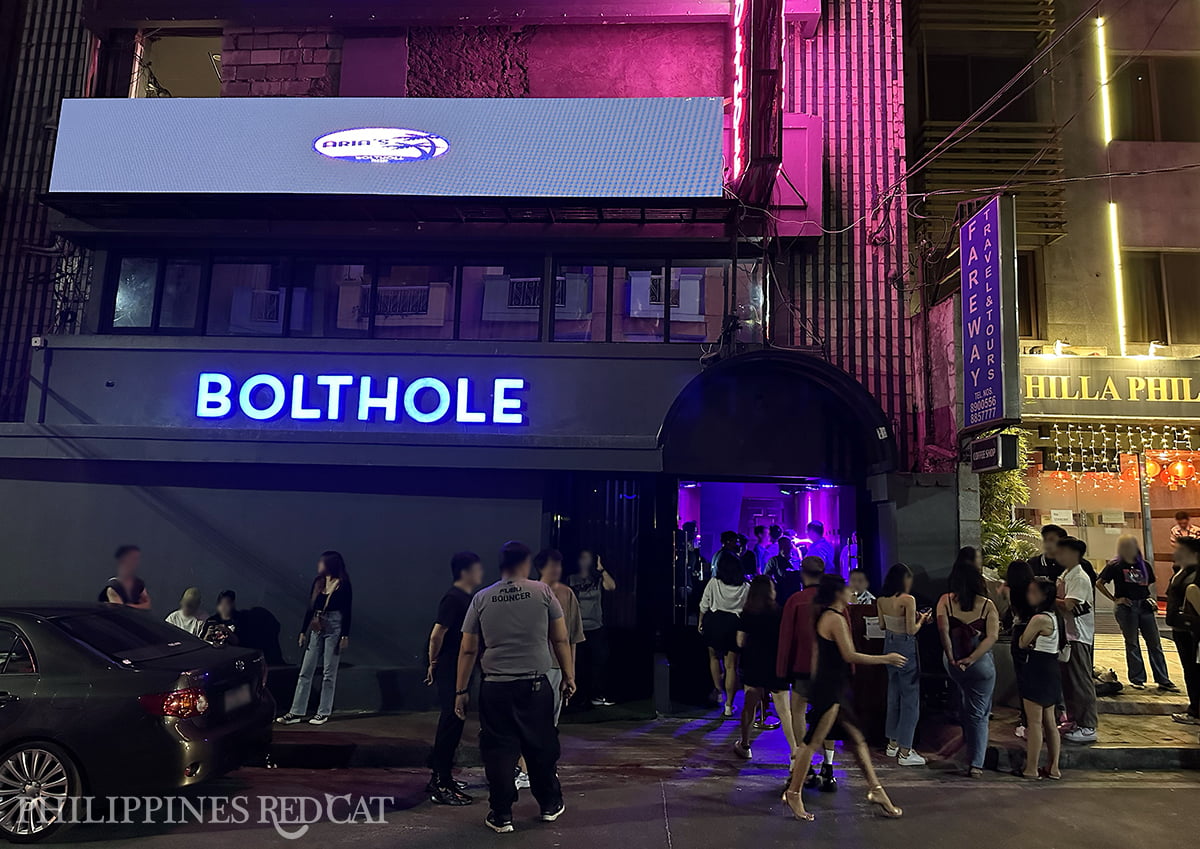 Quite off the tourist radar and located in a side alley of P Burgos Street, Bolthole may be little more than a "hole in the wall" type of place with 3 floors, but hugely popular among the young Filipinos of the Makati district.
If you go there as a foreigner you will surely have a lot of eyes on you, but you better take at least one friend with you unless you aren't shy to talk to someone right away.
Very important: Bolthole Bar is currently only open from Wednesday to Sunday, and they keep changing the hours so just take a look at their Facebook page if you plan to give it a visit. You can also find their upcoming events on there.
Admission: 300 Pesos (weekdays) / 600 Pesos (weekends) including 1 drink
Working Girls: 10%
Loop Club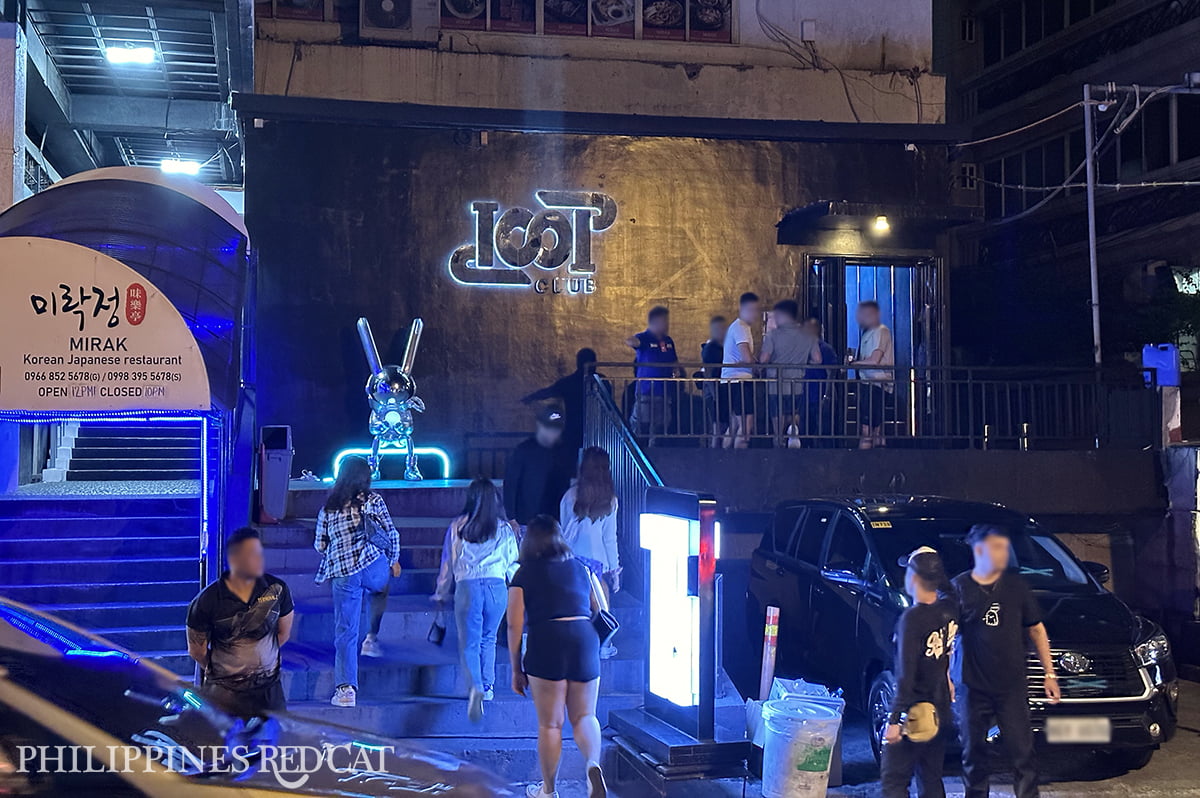 Located in the northern part of the P Burgos Street nightlife area (or rather red light area) in Makati, Loop Club is relatively new and nothing special really.
It has mostly standing tables spread all over the big room, a dance floor in the center and several VIP couches in the back. It's the typical Filipino club setting.
I wouldn't really recommend you to go there on your first night out, but if you have already checked out the first 3 clubs on this list and want to experience something new, just give it a try.
Admission: 500 Pesos including 1 drink
Working Girls: 25%
Movida Fashion Food & Club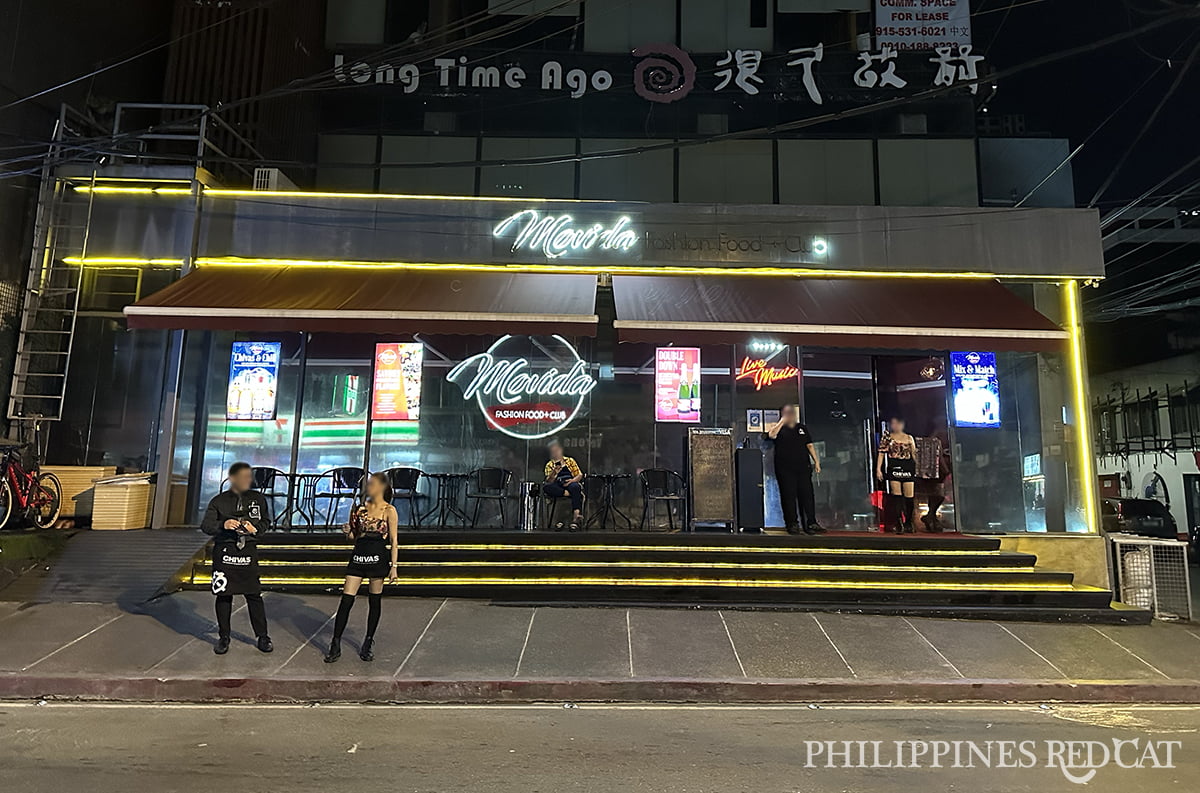 Movida is a fusion (or "fashion" how they call it) restaurant that turns into a nightclub later on.
It may really be worth a visit if you are having a late dinner as the food here is surprisingly good, and you may know it's not always easy to find good restaurants in the Philippines – not even in the capital Manila.
It pays to be patient at Movida as most people stick to their tables until around 11pm-midnight, but after that you'll find good opportunities to meet girls as everyone has had a couple of drinks, will start to stand up, roam around and dance (there is also a DJ and / or live band).
Admission: Free
Working Girls: 30%
Map of the Best Nightclubs in Manila
Drink Prices in Manila's Nightclubs
It's 100-200 Pesos for a local beer (100 Pesos in Movida and around 200 Pesos in XYLO). Spirits with mixer (glass) are in the 150-300 Pesos range (yes again, very dependent on the club) and bottle prices are relatively expensive if you compare it to the discos in Thailand, the cheapest you get here is usually a Vodka, Rum or standard Tequila for around 3,000 Pesos, and then there are seemingly no limits for the premium liquors.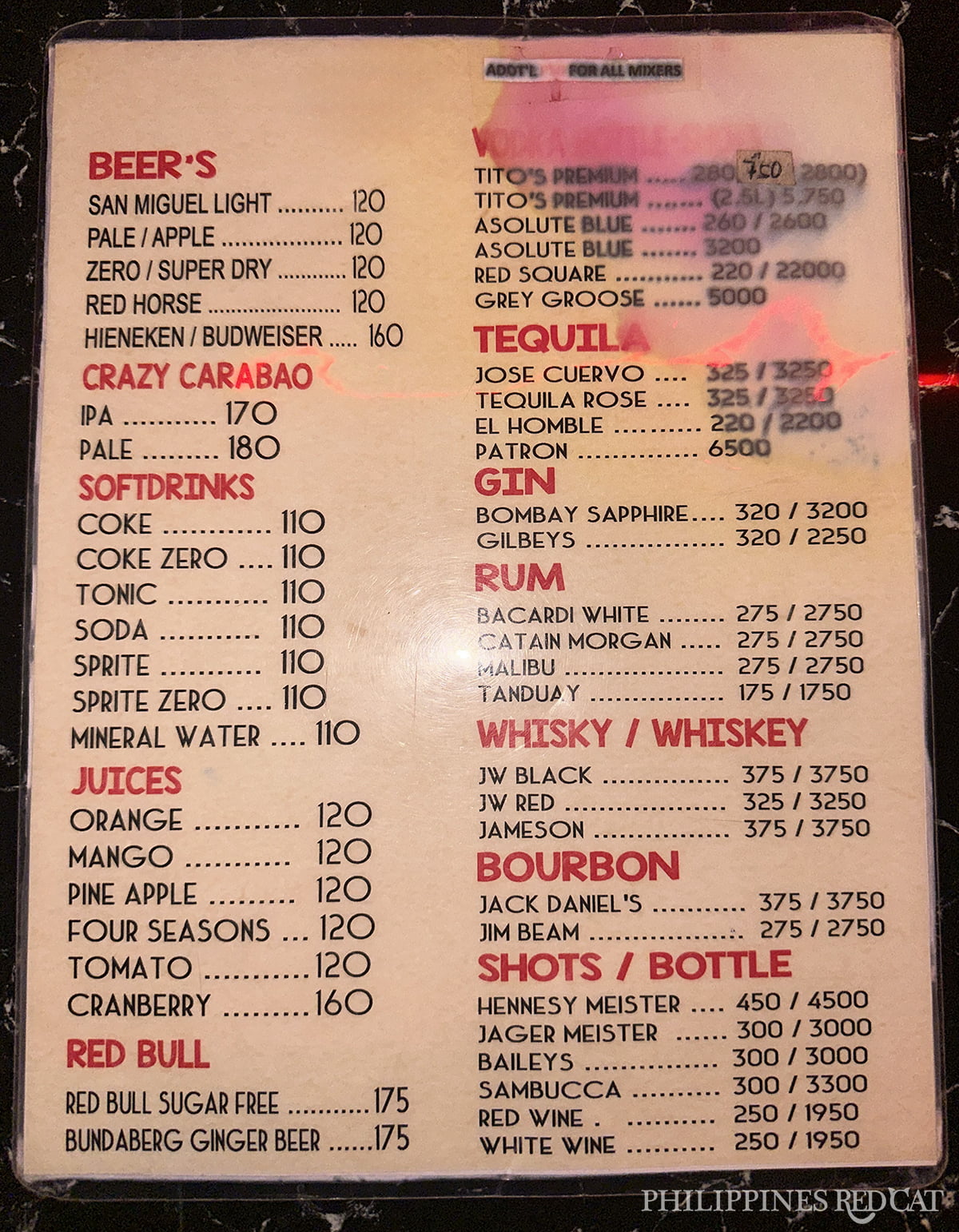 I hope you found this guide of the 5 best nightclubs in Manila to meet girls useful and if there are any new places opening in the future that are better than the ones mentioned here then I will make sure to update this page.