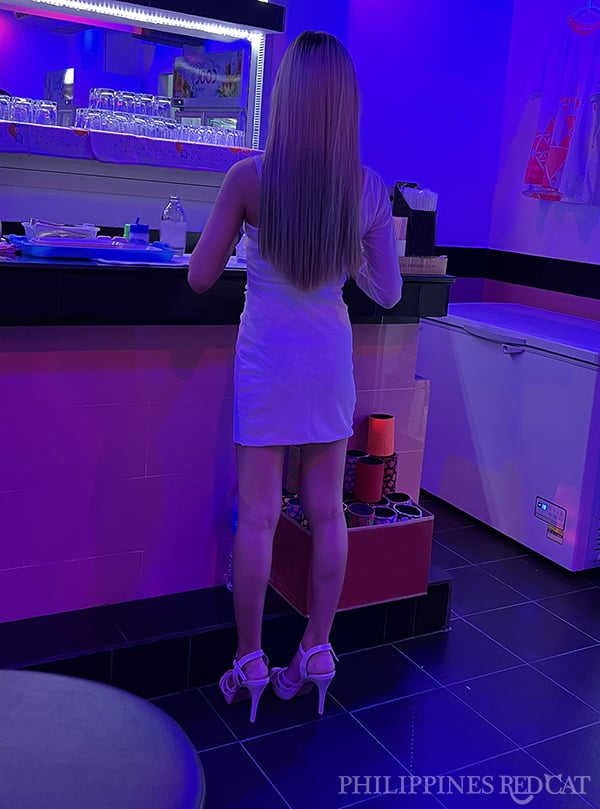 Subic often gets overlooked by guys spending their holiday in nearby Angeles. But it's only a 90 minute bus ride away, and really worth it: You will find a strip of lady bars, massage salons, western restaurants and great value hotels conveniently on the beach town of Barrio Barretto.
For me it always feels great to get away from the hustle and bustle of Angeles for a couple of days. The atmosphere here is much more relaxed, fewer tourists, and fewer Filipinos who try to get a share from the sex business (like the annoying Tuk Tuk drivers, street vendors who demonstrate their electric shockers while you eat your lasagna at Kokomo's or others who just want to rent you one of "their girls").
Add to this the relaxed beach atmosphere, and you get the perfect mongering destination. Sure, you cannot compare it to the paradise beaches of Palawan, but ask yourself what you prefer: Drinking San Miguel in a bar on a great beach but with only few to no girls around, or drinking San Miguel in a bar on an average beach but with lots of young, curious and naughty chicks around? If you prefer the first option, then I recommend you to read this post, but if you prefer the second option, then I recommend you to keep reading, since you are at the right place in Subic.
And if the range of entertainment places isn't enough already, then you have a new and hugely popular disco in Olongapo (the capital town of the Subic region) full of both hookers and "normal" girls, as well as the dating site if you don't want to wait until the evening to get some action.
Here are the 5 best places to meet girls for sex in Subic Bay:
1. Online Dating Sites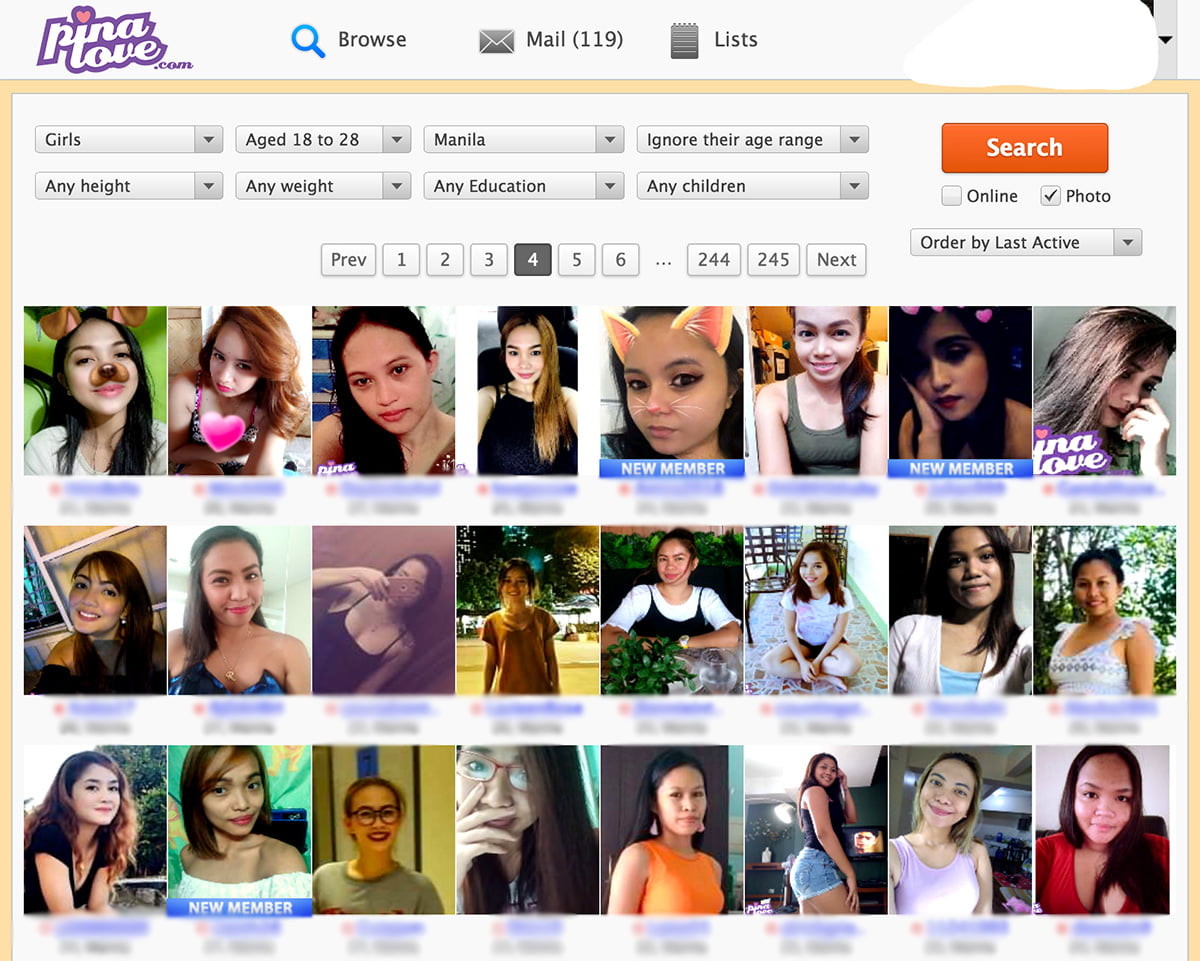 The easiest way to meet and sleep with girls in Subic if you don't want to pay for it. Pina Love is a free dating site that has become extremely popular all over the Philippines during the last few years.
You will find plenty of girls in the Subic region who desperately want to meet a foreigner, but aren't willing to sell themselves in the bars, or simply aren't confident enough to dress up and go to the night clubs – even though they are very well equipped and you get a boner by just looking at their pic.
Just note that most of these girls from the Subic region are based in Olongapo, so you will either have to take a Tuk Tuk from Barrio Barretto (150 Pesos), a jeepney (12 Pesos) or rent a motorbike and drive there on your own (about 400 Pesos per 24 hours).
2. Girly Bars
The reason for most guys visiting Subic are the girly bars. There is a strip of about a dozen of bars on the main road of Barrio Barretto. They are the type of bars that have about 10-20 girls employed and dancing on rotation.
What I like about these bars is that the ladies are more authentic than in Angeles, means a lot of them have just started working in that industry a few weeks ago – most of the girls in Angeles have already worked in the KTV or bikini bar back in their home province, so they have more confidence, attitude and expectations (mainly in terms of money of course).
My favorite girly bars in Subic with the hottest and most fun girls are The Hot Zone, Lollipop and BarCelona.
2,500 Pesos is the price for the bar fine in almost all bars in Subic, which includes the price for sex with the girl.
3. Nightclubs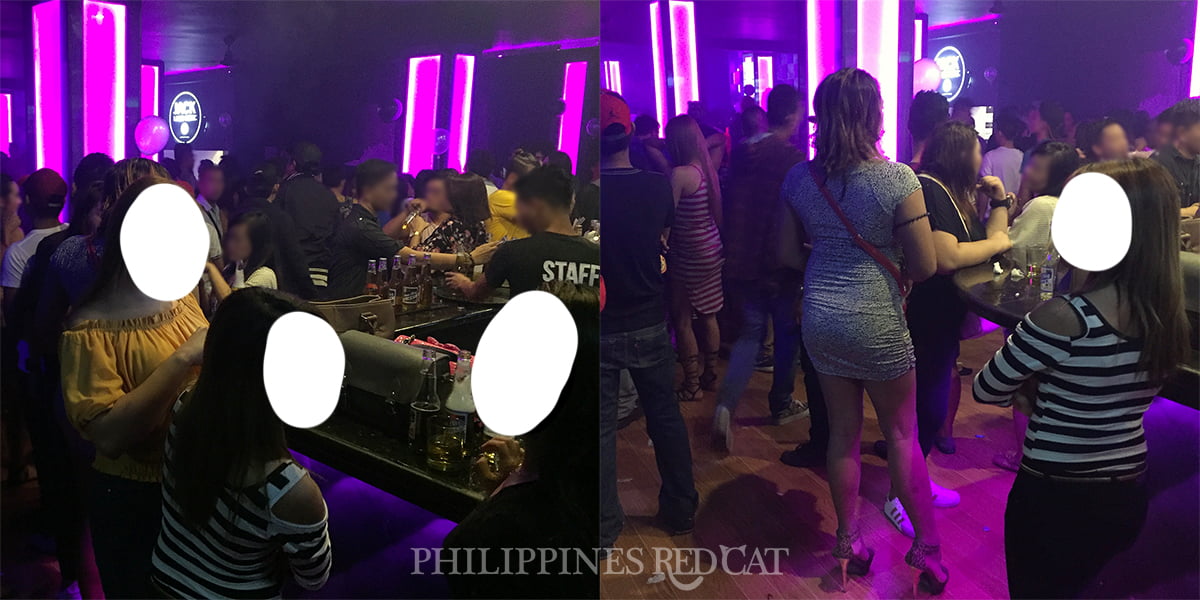 Nocturnal is the best nightclub in Subic, located in downtown Olongapo. It's run by the same people who also own Mega Dance Center in Angeles, and somehow they managed to attract a similar crowd: Lots of girls who go fishing (that's how they call Filipinas trying to meet foreigners in the nightlife).
About 100m down the street from Nocturnal is Club V, which is more suitable for partying with friends though (lots of "VIP tables") than for picking up girls for sex.
4. Street Hookers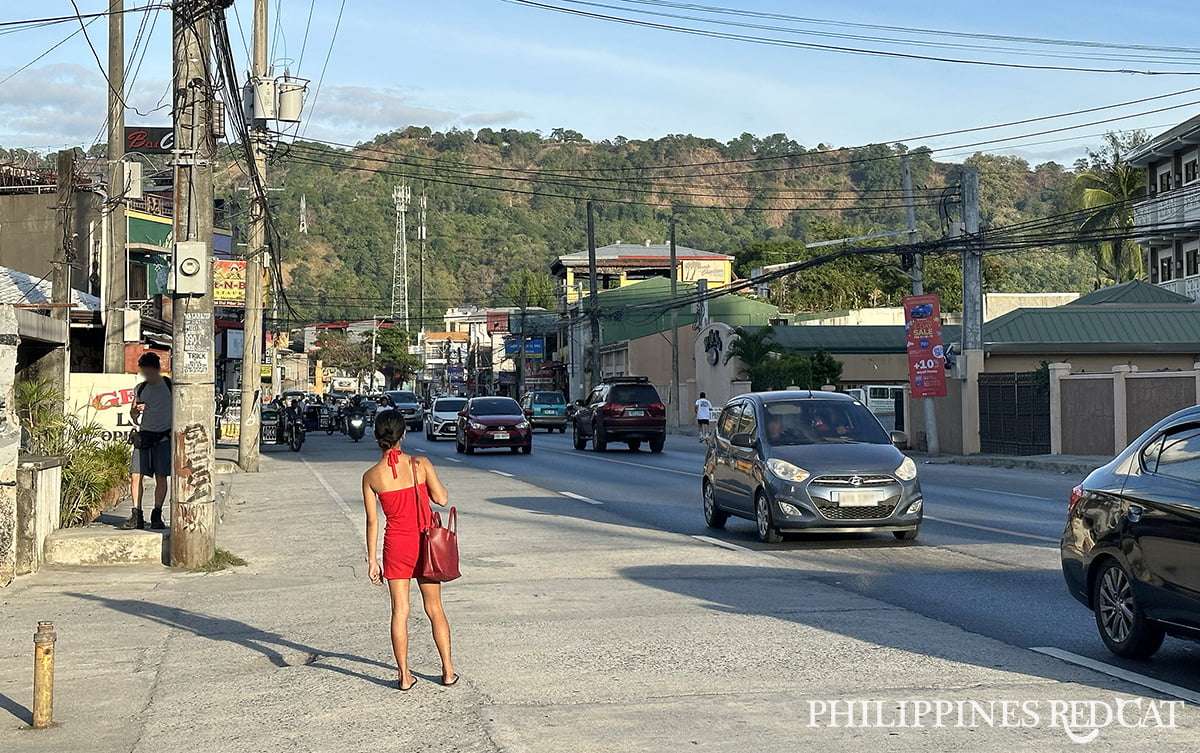 The red light areas in most Filipino towns usually also attract lots of street prostitutes, but here in Subic it's surprisingly quiet on the streets at night. The girl in my picture is one of the few ladies who actively roam the streets of Barrio Barretto, and thus more like an exception that proves the rule.
But you may be able to meet more of these girls when the bars close at 2am, then you can invite them to your hotel room for sex, and since they don't have to share the money with the bar owner, a realistic price would be 1,000-1,500 Pesos – the best deal in terms of hookers in Subic.
5. Massage Salons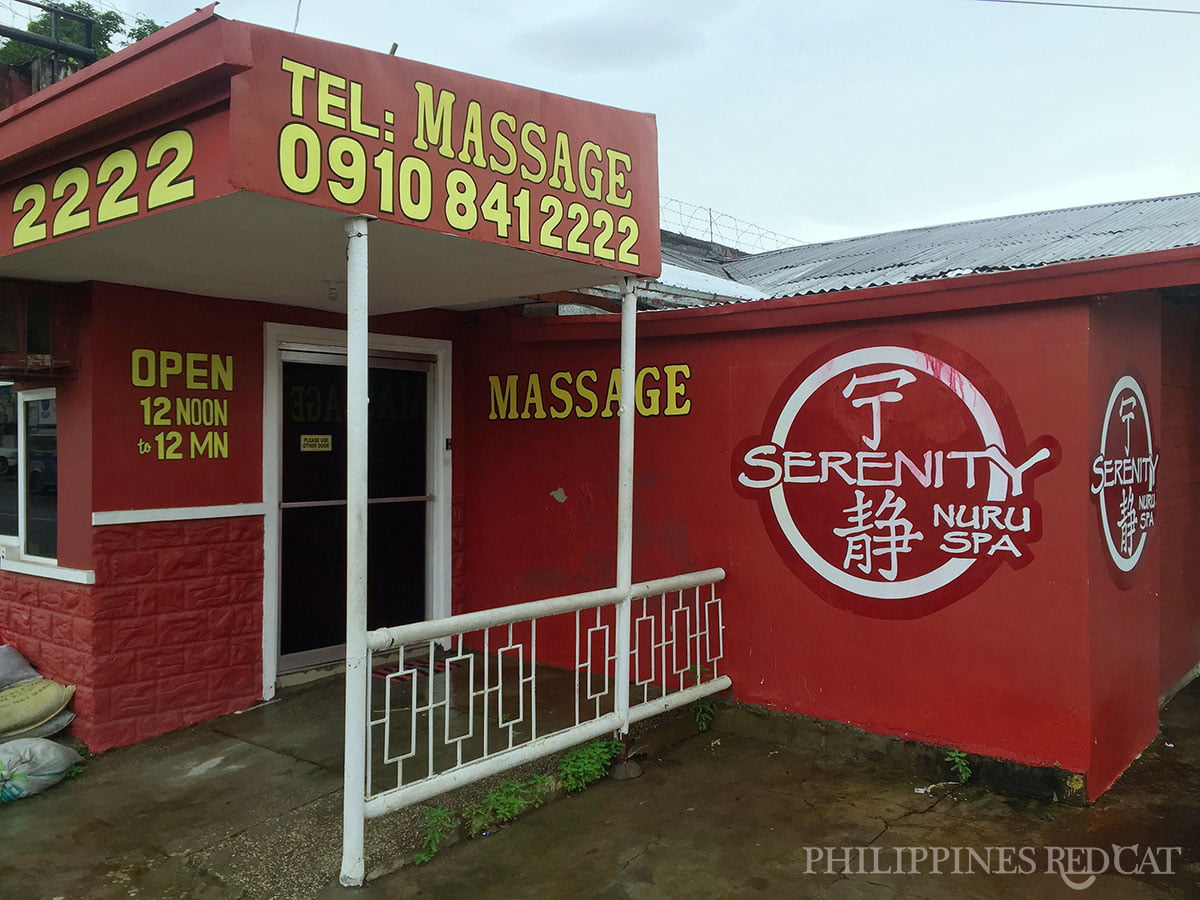 The final place to find girls for sex in Subic are the massage salons. Serenity Nuru Spa in Barrio Barretto was the most popular parlor for a long time, but they have recently closed their doors. Not sure if that's just temporarily or permanently, things always change quickly in this industry. Maybe they get back their license next month and the oily nuru action starts again. Just check it out yourself when you are in town (location is the blue pin on the map below).
And then there are of course several smaller massage salons. However, I don't know of anyone who has been lucky enough to get a happy ending or sex in these places, just regular massages. But it's a good opportunity to get the phone number or Facebook of your masseuse, and then meet her later for dinner. Or for a movie in your hotel room.
Map of Places to Meet Girls in Subic Bay