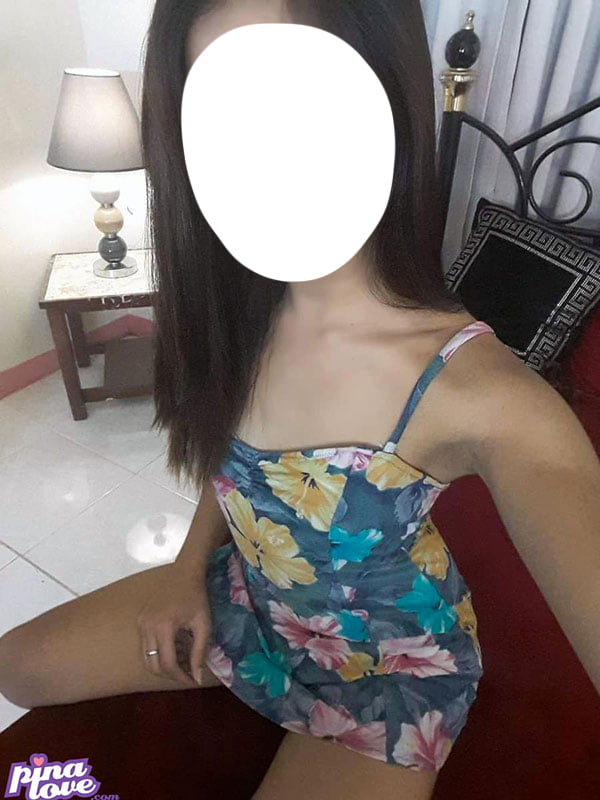 It's no secret that Angeles is the most popular destination for ladyboy-mongering in the Philippines.
You can meet them in the different sports bars or on the streets (the so called freelancers), the massage salons, the nightclubs or also on the popular ladyboy dating site Pina Love.
I have written a separate guide on these 5 best places to find ladyboys in Angeles.
Today's post is the second part of the series, because one type of story you hear all the time is guys telling you how they tried to walk through the hotel lobby with their guest, and being stopped by the staff with the excuse "Excuse me, sir, we don't allow Filipino guests in the rooms".
That's not just an issue with the girls, but even more so with the ladyboys. Angeles may be quite liberate in a lot of things, and everyone knows about the sex-for-sale business and that this is the main reason for most guys visiting here, but somehow many hotel managers are still afraid of potential problems that may arise when inviting a shemale back to your room.
It might be safer if you bring a ladyboy from the dating site who is "properly" dressed, but if you can't resist to take one of these hotties on the street whose boobs almost explode off their tight shirt by the hand and drag them to your room for sex, then you should make sure that your hotel is ladyboy-friendly before you book it.
And that doesn't only mean that they allow transgenders at all, but also that they don't charge a so called "joiner fee" (which usually is 1,000 Pesos if they do charge it).
Below are 5 of the best hotels in Angeles that are ladyboy-friendly and don't charge joiner fees: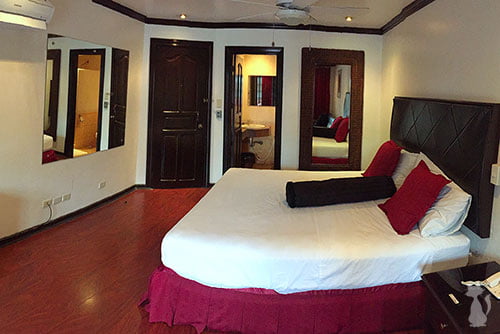 This is my personal favorite hotel in Angeles City. Whenever I'm in town, I always stay here, for a few reasons: It has the perfect location in the center of Walking Street, great value rooms for about 50 USD per night, which are equipped with comfortable mattresses (king size) and lots of mirrors, so you get great views while having sex with your ladyboy (or girl). It's really set up as a hotel for sex tourists, and I also love their cafe downstairs that has lovely waitresses, the best cappuccino on the strip and ice cold beer (literally). It's fun to sit there in the afternoon or evening and watch the street life.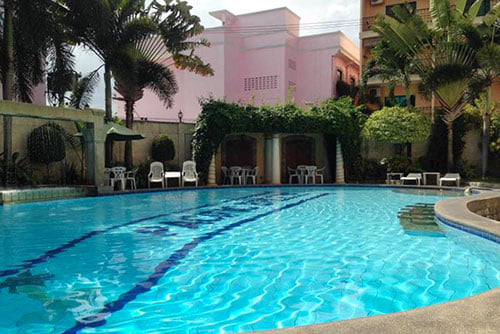 I did some research on the Philippines Addicts forum and which hotel the members recommend over there for bringing a ladyboy with you, and one place you read again and again is the Pacific Breeze Hotel. I can understand why it's so popular among a lot of people – they have a relatively quiet location on Rovimar Street, which is a side alley of Walking Street. Means you can sleep well enough at night, but at the same time you are only 100m from all the action of the red light strip away. Plus, they have a swimming pool, which is quite unusual for hotels in Angeles, and especially in this price range (42 USD per night for their "Executive Rooms").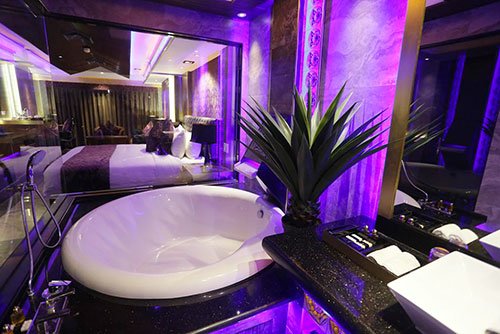 If you want to treat yourself with luxury and comfort during your sex trip to Angeles, then check out the pictures of the ABC Hotel – the best adult hotel in the Philippines. The rooms are not just spacious, but also equipped with the best features you can imagine: superb bathtubs, bathroom walls made of glass, huge beds, strategically located mirrors, a living area with fantastic couches and big TVs, a balcony and so on. Every ladyboy you meet in Angeles will know the ABC Hotel and believe me, probably be willing to lower her sex price if you tell her that you stay there, just because it's the best hotel in town. Oh, and they also hold the infamous pool party on the weekends that attract people from all over Angeles. Of course that all has its price tag – their Standard Suite currently costs 115 USD per night, but given what you get for that money, it's a rather great deal.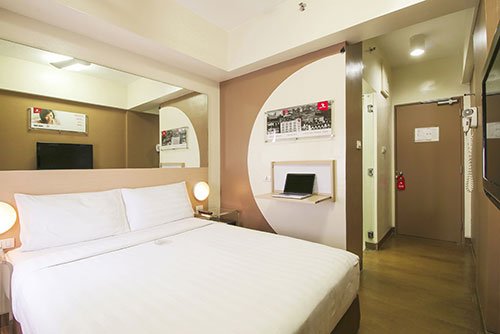 If you are looking for a budget hotel in Angeles that is ladyboy-friendly, then check out the Red Planet. It has modern and fine rooms for just 30 USD per night. More than 6,000 people who have stayed there have reviewed it on Agoda, and the only problem with this place is that it's a little bit far away from Walking Street: It's located on Don Juico Ave, about 1.9km from Walking Street (about 20-25 minutes by foot). Alternatively, you can also take a tricycle for 50 Pesos. Not bad at all, for that price you won't find a better deal in town.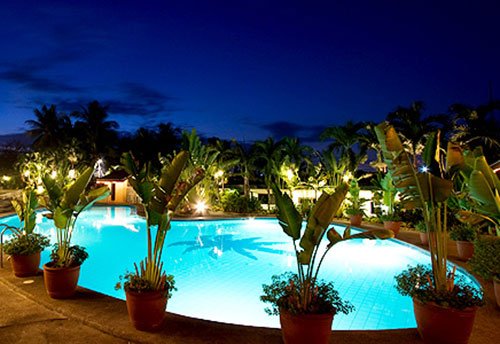 The Oasis Hotel has one of the nicest swimming pools in Angeles. Everything at this place is spacious, giving it a resort kind of feeling. But of course that also means that the location isn't quite ideal if your focus is on the nightlife and meeting ladyboys: It's even further away from Walking Street than the Red Planet (see above), hidden in a side street of Don Juico Ave. Distance to Walking Street: 3km. And also the room price is kind of expensive: They charge 73 USD per night for their cheapest Standard King Bed rooms. Seriously, I would rather safe 23 USD and stay at the Grand Central Hotel in the perfect location (1st listing), or add another 40 USD and stay at the famous ABC Hotel (3rd listing).