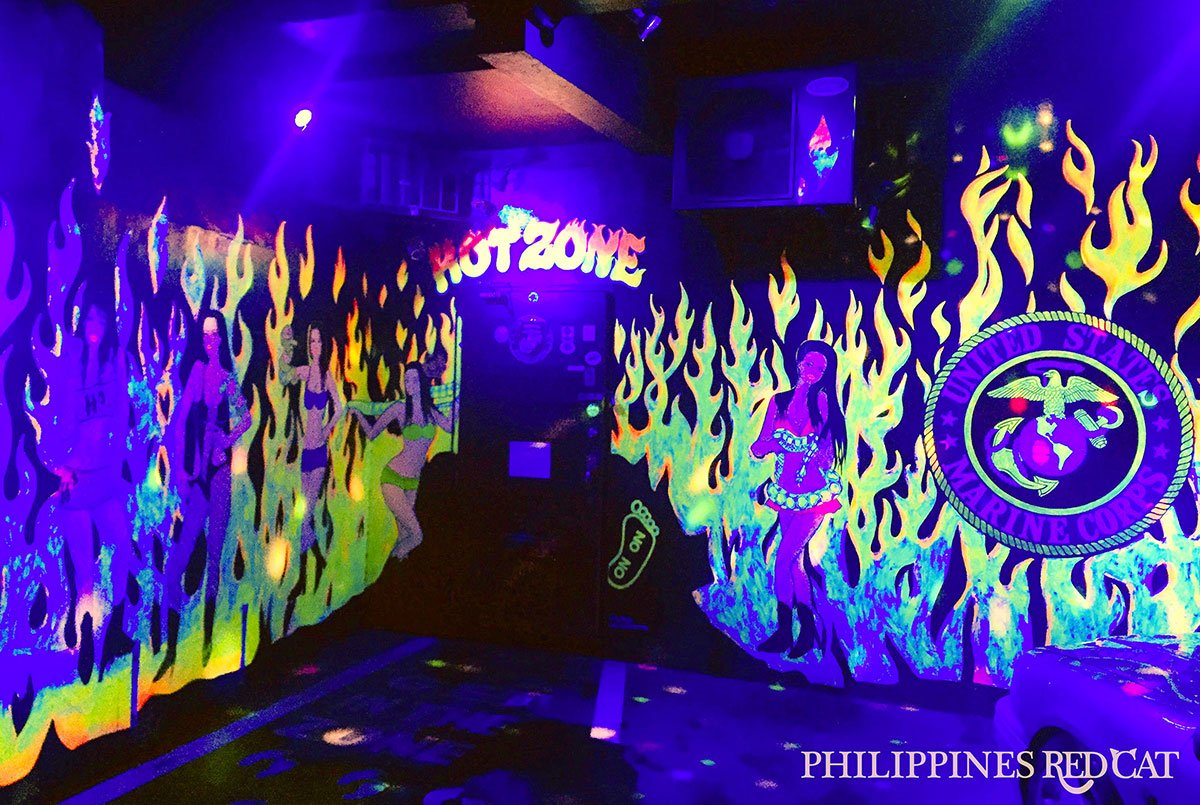 I'm assuming you know by now, but just in case you didn't, the Philippines is easily one of the best destinations in the world for partying and spending some time with beautiful girls who are eager to be with a foreign guy – whether that's for an hour, or a few weeks.
Or really just however long you'd like. You get the idea.
Here's the other thing though: This country is made up of around 7,000 islands, and unlike some other spots in Southeast Asia, there are dozens of cities and towns you can shack up at for weeks and months on end, enjoying everything from bustling urban areas, to many of the top beaches in the world.
I'm basically saying that there are too many places to choose from. And while it is possible to go island hopping and spend a few days at each spot, that's not always feasible, or really even desired. That leaves many guys trying to figure out which part of the Philippines they should go to.
In this guide, we'll take a look at three of the most popular spots: Manila, Angeles and Subic. These comparisons will include aspects like how the nightlife is, what the girls are like, and of course how much it's all going to cost you.
Let's start with the nightlife and go from there.
Nightlife
Manila
Most guys are probably a little mixed when it comes to Manila. This place is way too populated, way too busy, and just really a shitshow in a lot of ways. With that said, it also has a huge nightlife scene, tons of bars and clubs, and of course plenty of girls.
You can have a great time here if you know where to go. There's four total red light districts, something most cities can't really say they have. There's also nicer districts like Makati, which is the business part of town. It's also where all the best clubs are – especially XYLO at The Palace. For those who want a classier and more laid back atmosphere, there are lots of rooftop bars overlooking the city as well.
Angeles
Angles is the epicenter of mongering in the Philippines for guys. This is a very sex-friendly city, and it's basically set up for that as well. You can basically just show up, get a room near (or right on) Walking Street, and spend each night roaming the street, bouncing back and forth between go go bars and such.
Walking Street is where most of the girls are, and you can certainly have a good time at these establishments. However, you should go check out Mega Dance Center at least once, which is widely considered the best nightclub in the country. It's cheap, packed, and full of girls looking to just have a good time.
Subic
Just a little over an hour southwest of Angeles is Subic Bay, a more beach-oriented town that's a lot more laid back as well. I think it's one of the most underrated parts of the country by far. It's not as touristy or business-oriented, which I love.
While Subic is laid back, it still has a thriving nightlife scene, even if it's not like Angeles or Manila. Barrio Barretto is where most of the establishments are, including sports bars, go go bars, and so on. You'll also find some huge nightclubs in Olongapo (the main city in the area), such as Nocturnal Disco and Club V. Nocturnal Disco is a basic club with lots of freelancers, Club V is a little more group-oriented. Both are worth stopping by at least once.
This one really is subjective in a lot of ways; it really just depends on what you're looking for. If you like the more detached and bustling scene of a metropolis, Manila has what you're looking for. It's also the best city of the three for online dating. Angeles is easier to deal with, and more set up for guys traveling there for sex, and Subic is laid back with beach vibes, and the girls aren't as hardcore.
Girls & Sex
Manila
In regards to working girls, the attitudes of the girls in Manila matches how the city is. They are more businesslike in their approach and operation, pickier about guys, and more about just getting the job done and moving on to (or onto) the next guy. They are also not as dirty, or willing to really take things up a notch.
Some may prefer this, some may not. I know some guys like the more detached experience, while others are looking for more of a GFE. That's going to be harder to find here – unless you use a dating site of course.
As for having an actual girlfriend? That's another story. Lots of non-pros in Manila are educated and have careers, and much more willing to date foreign guys, so keep that in mind.
Angeles
For the most part, the girls in Angeles are a delight. They are experienced, enthusiastic, and seem to enjoy themselves on a regular basis. This is even more true with bar girls, they'll work to get your attention, show a lot of personality, and give some added effort when you get them back to your hotel room.
Angeles girls are also usually the youngest and most attractive, since Angeles is known for sex tourism. They know the drill, and want to show you a good time so you'll either tip well, or come back the next day. Dating-wise? You're probably better off meeting girls in a city like Manila.
Subic
Some people will tell you that Subic is not near the level of Angeles, but they are wrong. While there aren't as many working ladies here, they are more down to earth, less fake, and have more of a natural vibe. They also tend to be fairly young too, and inexperienced. A lot of working girls start off in Subic before moving away to a place like Angeles or Manila.
Because of this, they give some added attention to you, and may actually be into you more than girls in the other cities. It'll definitely show in what they do. Plus, like I said, they are just more laid back to begin with.
This is another tough one to decide. Manila is not going to come close here, but Angeles and Subic both have a lot of good aspects with their women. With that said, Angeles gets the win again, mainly because of how many girls they have in the first place, and how they all know how to act and what to do. You'll rarely have a bad experience with a girl in Angeles, but make sure you go down to Subic for at least a day or two.
Prices
Manila
Manila is a big city, so if you do a little digging, you can find some economical places to stay that are also somewhat nice. Makati will be the highest price of anywhere you stay in the city, but it's also the nicest part, close to everything, and full of great hotels.
While there is a lot of variance in terms of prices at clubs and bars, the higher end of the spectrum will be more expensive here than anywhere else in the Philippines. Plus, the real disadvantage is how you usually need to pay the girl for sex in addition to the bar fine to get her out of there, so you're paying double a lot of the time in some ways. Beers range from 100-180 Pesos, lady drinks 300-350 Pesos, bar fines are about 3,000 Pesos and the actual sex price is about 2,000-3,000 Pesos.
Angeles
For the most part, Angeles isn't as expensive as Manila, but it also doesn't get as cheap on the lower end of things. Still, you can get some good accommodations while not spending a lot, and that includes food, beers, etc.
The bar fine in Angeles includes the time with the girl, but you may want to tip her no more than 500 Pesos on top of what's likely a 4,000 Pesos bar fine for the full night. Beers range from 120-160 Pesos and lady drinks cost 300-350 Pesos. Not bad at all.
Subic
Subic has some of the best prices in the country for what you're getting. This is a little more beach and resort-oriented, so you'll get some good deals on hotels using Agoda.com, or negotiating once you're there.
Food, drinks and girl prices are very low, which is awesome. Beers are usually just 90 Pesos, and a whiskey lady drink is around 200 Pesos. The bar fine is 2,500 Pesos in pretty much every lady bar, which includes sex. Can't really beat that.
This one isn't hard to figure out. Subic has some of the lowest prices around, and without sacrificing overall quality. You get young, nice and pretty Pinays, cheap drinks, beautiful beaches, and some solid clubs and bars, all for far less of what you'll pay in Manila, and slightly below what you'll pay in Angeles. Now you see why I recommend Subic.
Conclusion
The Philippines is as diverse as it gets in Southeast Asia. This is a bunch of islands after all, so it's easy to get different experiences just by crossing a bit of water from one place to the other.
While some guys will definitely argue about which place is the best overall, everyone will agree that you should make it through Angeles at least once. Stay five days to a week if you can, and then go check out Subic when you're ready – even if it's just for a day or two. You'll get a well-rounded trip for a good price, and have some fun with several hot Filipina ladies.
That's not to say Manila isn't worth visiting, just know that it's not for everyone. If you've been around the rest of the country, and have some extra time, you should check it out, if only to see how crazy a city this size with 12 million people can be.
See also: