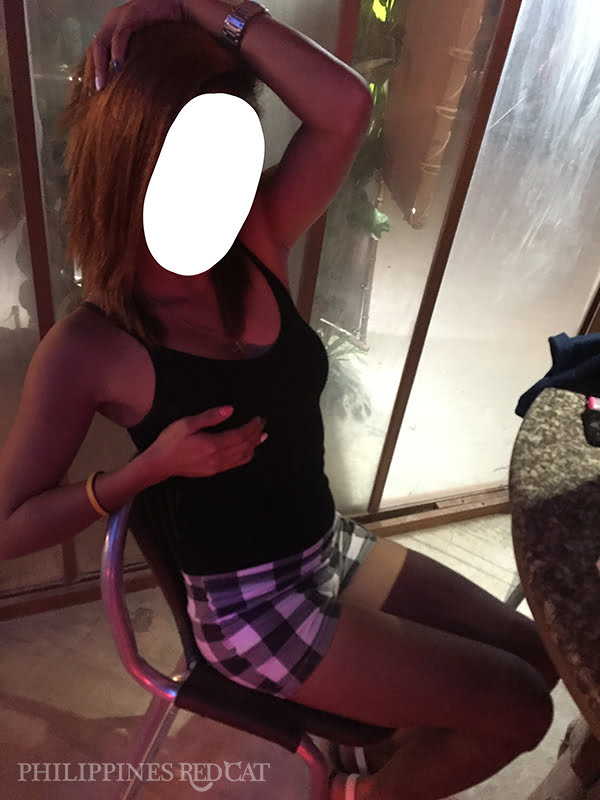 "What's going on? Where are all the girls?" That's exactly what you might think when going out to the bars in Boracay during the late afternoon and evening.
The truth is that there are simply no girly bars here that have girls employed to "entertain" the male customers. But what you instead find is freelancers going to the bars whenever they feel like. So where are they now?
If you can't spot a nice Filipina lady while out in the bars then you probably just came too early.
Unlike in other tourist hot spots like Manila, Angeles and Cebu where you can have a beer plus female company pretty much from noon onwards, it's a little bit different in Boracay where the girls tend to go out much later from around 10pm. Until then it's almost only Western and Asian tourists drinking, chatting and people watching.
The one famous exception here would be Cocomangas – it's almost legendary (since 1987) and clearly the best girly bar on the island. Without taking too much info away (look down at the description), you can basically go there as soon as the sun sets and find more hookers than at any other bar at any given time.
The way it works at the girly bars in Boracay is that you make eye contact, smile and just start chatting. They are very easy going and even the more shy kind of guys shouldn't have any difficulties talking to them. After a few minutes you may ask them if they want to drink something (or once her glass is empty). The good thing is since they are not employed by the bar you would just pay the price that's on the menu instead of pricier "lady drinks" that are common in the girly bars of Angeles, Cebu etc.
Similar if you want to take her with you for "short time" (a couple of hours of romance & sex in your hotel room) then no need to pay a bar fine, instead you would just talk with her how much she wants (anything between 1,500 and 3,000 Pesos would be reasonable). Just take care of your belongings (especially while taking a shower) as you may not be able to find her in case there are problems – that would be the advantage of taking a bargirl from a bikini bar, sports bar or KTV. But again, there are only bars with freelancers in Boracay and if you use your common sense and be a little careful you should be fine.
Anyway, if you are drinking in the bar, it's already midnight and still can't see any sexy Pinays around you, then you are simply at the wrong place. And therefore you might want to check out the following list of the currently four best girly bars in Boracay to avoid bad experiences and/or endless waiting for girls to show up:
Coco Bar

My favorite bar in Boracay as it just has the perfect mix of travelers, expats and Filipina ladies – both working girls and office girls from Manila who are here on holiday. As all other bars it's located on White Sand Beach or to be more precise: at Station 2. You can find the exact location on the map at the end of the guide. If it's your goal to pick up a girl for the night then don't come too early or you'll sit there drinking beer after beer and just waiting.
10pm would be a good time to go to Coco Bar and that's also when I took this photo. What's quite popular here is the wobbling tower game (pull out the sticks one by one without it breaking down). It's free and a great way to start talking to the ladies, just ask her if she wants to play (it's not that difficult to say hi anyway, people here including the staff are in great and easy going mood). Unfortunately, they turn off the music at midnight and close the bar no later than 1am so you'll have to move on to one of the other places (supposing you haven't found company yet).
Girls Quantity: 5/10
Girls Quality: 7/10
Cocomangas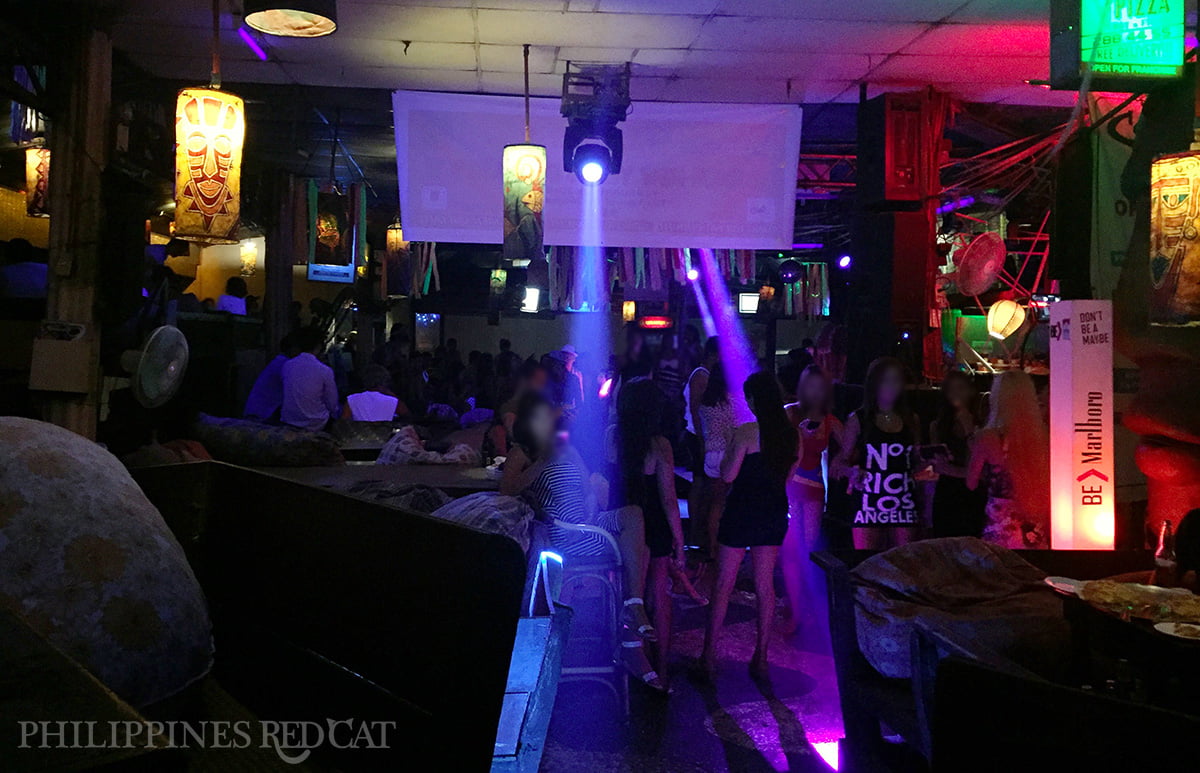 Cocomangas is the best girly bar in Boracay, and it's not difficult to tell why: You can basically go there any day after sunset and will find literally dozens of freelancing girls waiting for someone to talk to. It almost makes you feel you entered a giant chicken farm if you look at all the chicks who are gathering around the bar and doing not much else than looking around in the hope to get approached by someone.
Since all girls here are freelancers and not employed by the bar you would just buy her a regular drink (they tend to like San Mig Flavored beer, like apple flavor for 90 Pesos) and just enjoy hanging out with her. She will usually try to entertain you and make you want to eventually take her out for short time in your hotel.
At about midnight Cocomangas kind of converts to a night club with people hitting the dance floor, but the comfortable bean bags in separate seating areas give it a touch of a lounge. Make sure you don't come too late if you plan to pick up a girl as the most attractive ones tend to be taken well before 11pm (similar for the bar stools close to where the ladies are gathering).
Girls Quantity: 10/10
Girls Quality: 7/10
Exit Bar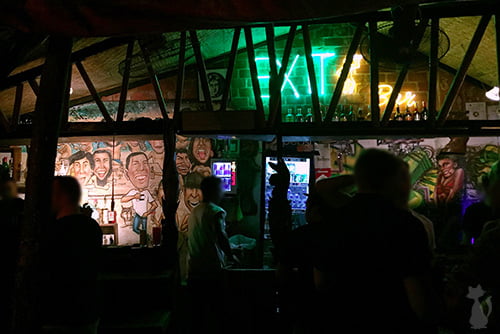 This place right next to Coco Bar is famous for its cheap drinks – all beers for 70 Pesos and even cocktails and spirits for around 120 Pesos. So it's not really surprising that the half open air Exit Bar gets so busy at around midnight that people are occupying the Beach Walk just because there is no more space inside. It's one of the few bars in Boracay that's also hugely popular among Filipinos to party (probably because the drinks are so cheap) and that would also include sexy Pinays (Filipina women) who have a day job in one of the restaurants or shops and come here at night to enjoy themselves and potentially meet a nice foreigner. It's sometimes really hard to tell if they are looking for a way to supplement their salary, just for fun or a boyfriend who supports them in the long run. So just try and figure it out yourself.
Girls Quantity: 7/10
Girls Quality: 8/10
Bom Bom Bar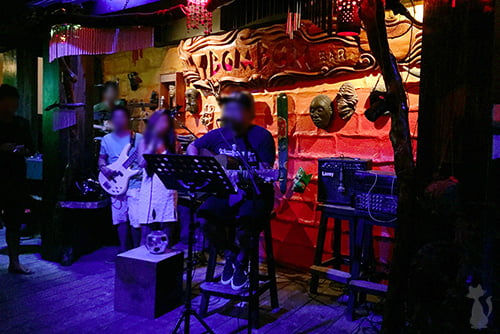 If you look at the name of this bar you might think they give blow jobs in dark corners and provide short time rooms upstairs, but unfortunately that's not the case. Not sure why they decided to call it Bom Bom Bar, but this place is mainly known for great live music, a relaxed atmosphere amongst the wooden, jungle like design and strong drinks. The crowd here is a mix of western tourists and Filipinos, yes including some nice girls, but they are mostly with their group of friends (or western boyfriends who take them here).
Girls Quantity: 2/10
Girls Quality: 5/10
Map of the Best Girly Bars in Boracay