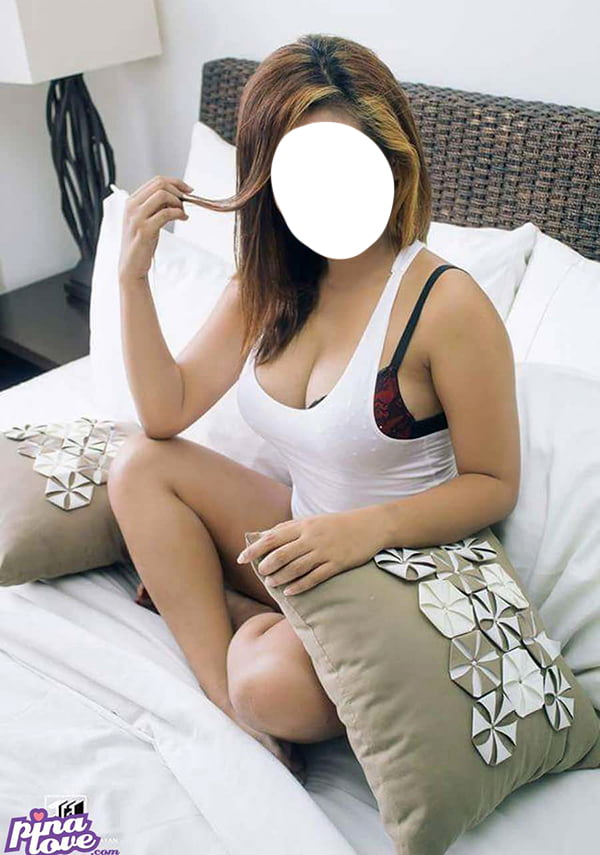 It's kind of a tradition that I create a hotel guide for every place I visit in the Philippines, and the reason for that is that I often hear stories from readers who make bad experiences when trying to bring back a girl to their room.
Same case in Davao: You might think you can just go on Agoda, book any hotel you like and then have a Filipina girl staying with you whenever you want – the room is advertised for 2 people, after all.
The surprise then is big when the receptionist stops you while walking in with her, either demanding a "joiner fee" of 1,000 Pesos or even more (usually not even including breakfast if you were planning a "long time" or "girlfriend experience"), or not allowing her to enter at all ("we don't allow Filipino guests, sir"). You hear these stories all too often, and Davao is no exception to this practice.
That's why you should always make sure that the hotel is guest friendly before you book it.
Guest Friendly means not only that they allow female guests in the rooms, but also that they don't ask for a joiner fee, which is just as annoying.
Unfortunately, you cannot see on Agoda if a certain hotel is guest friendly or not. They don't have a category in the hotel features column next to "Free WIFI", "Air-Conditioning" and "Room Service (24 hour)" that says "Guest Friendly" or "Suitable for inviting young and hot Filipina ladies for sex".
That's why I decided to create these hotel posts as part of my city guides around the Philippines, and in today's post I'll show you 5 hotels in Davao that are not only guest friendly, but also offer a great value and are well situated, within easy walking distance to the best nightlife spots in Davao.

I personally stayed here during my latest visit to Davao last month. The Royal Mandaya Hotel offers a great value for money with rooms from just about 59 USD per night, including a huge and tasty buffet breakfast (they even have fresh and sweet mangos in the fruit section). The mattress is the one thing I like most about the rooms – soft, but still firm enough to sleep well. And yeah, if you bring in a girl to have sex with – perfect.
If you read my post yesterday you probably also remember the story where I had picked up 2 girls from the street, who easily came to my room and gave me a very nice massage. If not, check it out here. The location of the Royal Mandaya is great, right in the town center, close to everything. And they also have a nice swimming pool and hotel bar, more good opportunities to meet girls as they regularly hold events or conventions there. I'll definitely stay there again if I come back to Davao in the future.
If you want it a little bit cheaper, then the hugely popular Red Planet Hotel has a great value: Their double rooms cost only 31 USD per night (or 41 USD including breakfast). Like you can see in the photo, the rooms are a little bit small, but very neat and modern – in fact, they are newer than those in the Royal Mandaya (see above). And also, the air conditioning is new, that's one of the things I always look out for when booking a hotel. But more important than that: The Red Planet is guest friendly – no fees or problems for any girl you want to bring in. They will just ask her to leave her ID at the reception while she is in your room.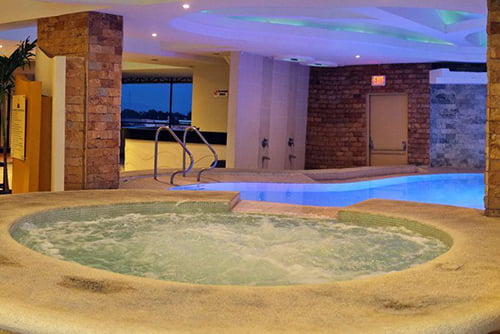 The Pinnacle Hotel and Suites was awarded with the "Traveler's Choice" Award on Agoda last year. It has the design of a boutique hotel, and all different kind of amenities: a romantic swimming pool (and even a jacuzzi next to it), a gym, a restaurant, fast WIFI in all rooms and also free breakfast included in all room prices. The superior rooms cost just about 55 USD per night, but you can have it more luxurious by choosing an executive suite room for 110 USD, which comes with a bathtub.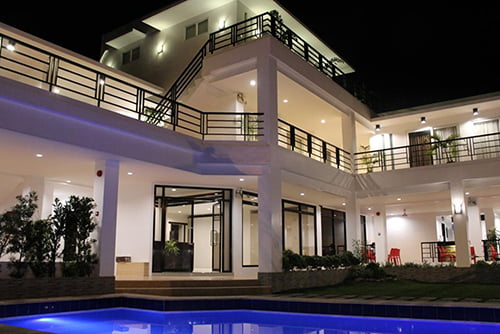 One of the newest hotels in Davao, Be-ing Suites has a simple concept: All rooms look the same and cost 45 USD per night, including breakfast. They may not be very sophisticated in terms of the design and decor (plain walls and all furniture in black and white), but it's all good standard, modern and clean. And the rooms are also slightly more spacious than other hotels in this price range. If you tell your girl that you stay here, she might not know it, so just tell her that it's situated on a side street of Daang Maharlika, which is one of the main roads in Davao. If you don't know that either, just check out the location on the map on Agoda (see the link below).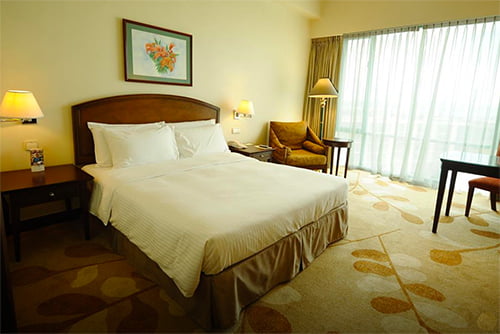 The Marco Polo is probably the most famous hotel in all of Davao – so why have I put it on the bottom of the list? Well, because I think it's too expensive, and overrated. The cheapest room there costs about 90 USD (not even including breakfast) which is way too much if you ask me. The hotel is so famous because the rooms are designed in a traditional and elegant way – or quite old fashioned and long overdue for renovation if you ask me. I almost didn't even include it on this top 5 list, but the location is perfect, right in the center of Davao and just about 10 minutes walking distance to the red light area. But guess what, the Royal Mandaya Hotel (see the first listing) is just 400 meters down the road, even closer to all the bars and for almost half the price a much better deal – not only in terms of inviting girls for sex, but also in terms of value for the money.