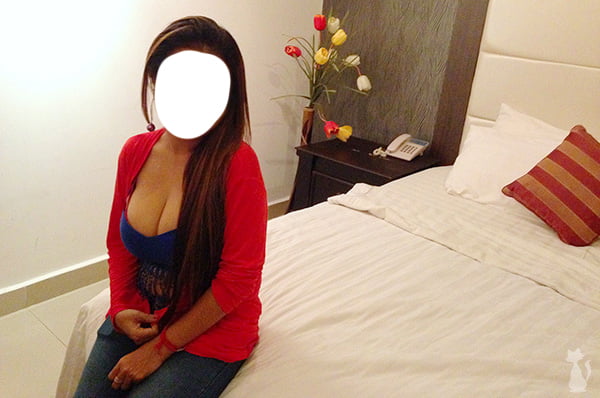 One of the most challenging things when planning a holiday in Manila is to resist the temptation to jerk off five times a day in anticipation when seeing all these photos of super hot and sexy Filipina girls. Just kidding (or not?), of course I'm talking about the decision on where you should book your hotel. I remember the first time I went there on a short 3 day trip and how I browsed through the countless of hotels on Agoda, thinking "oh my god, why is it all so expensive?"
What you will find is that most hotel rooms aren't usually good value for money at all (not just in Manila but everywhere in the Philippines) so you need to do a lot of research to find a good deal. Gladly for you, I have stayed at several hotels during my many trips to Manila and decided to put together this list of the five best hotels for girls and sex in Manila.
Now what makes a good hotel in Manila? I assume that it's your goal to meet and sleep with as many Filipina girls as possible. Therefore, most importantly the hotel should be within easy walking distance to one of the four entertainment districts: P Burgos Street in Makati, Ermita, Malate or EDSA. You want to avoid taxi trips as much as possible since the traffic can be horrible, even at 2pm in the afternoon.
Next, it should be guest-friendly, means they allow you to bring girls back to your room without charging extra fees (or denying them entry at all). And finally, it should obviously also offer a good value for money, which again is very difficult to find in this city. You might think 50 USD will get you a nice suite in a third world country like the Philippines? Not quite.
That said, each of the following five hotels offers a great deal, is located near all the action and also gust-friendly:
Best Hotels in Malate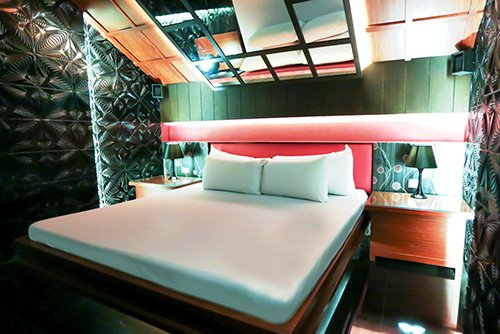 This is the hotel I usually stay at when on a short trip to Manila. It's actually the most (in)famous short time hotel in town and you will see a lot of Filipino guys driving right into the garages with their cars, so no one sees them with their girls. What I love most about the Victoria Court Hotel are their interestingly themed rooms (e.g. Maldives, Dubai, Casino Royale) that have lots of mirrors all around so you can get great views of your lady from all directions. And then the location is also fantastic, it's in a quiet street at the southern end of Malate red light district with many bars, massages salons and nightclubs within short walking distance. And even neighboring Ermita is just a 20 minute walk away. Perfect.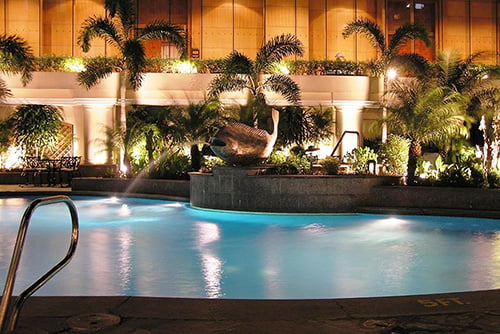 The Pan Pacific is the best rated hotel in Manila among single male travelers on Agoda (average review score: 8.5). So if you don't mind spending 100 USD compared to around 50 USD in Victoria Court (see above) then you will definitely have an unforgettable time in this 5 star hotel right in the center of the hugely popular Malate nightlife area. If you tell a girl that you stay here she will no doubt want to come to your room and may even lower her price (supposing she's a hooker) just to experience this famous hotel and post some pictures on her Facebook account. So again, yes it's more pricey than all other hotels on this list, but where else do you get to stay in a five star hotel at this price, and again, there are countless of bars all around this area and also the Robinson Malate shopping mall is just one block north from the hotel (great to spend a few hours in the afternoon drinking coffee and doing people watching).
Best Hotels in Ermita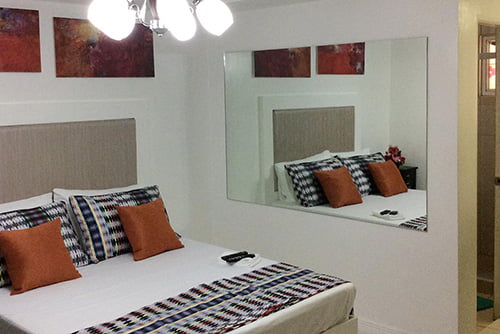 With room rates starting from just about 35 USD a night, the Bay City Global Suites is one of the most popular value for money hotels in all of Manila. It's located in the lively Ermita district that has the highest number of foreigner owned bars in town (e.g. LA Café & Dusk Till Dawn Bar). Tip: After making your reservation call up the hotel and ask if they can assign you a room on one of the higher floors that offer fantastic views over Manila Bay. Some of the amenities include a swimming pool, gym, chapel, 24 hour security, convenience store and more. If you are on a budget, I don't think you will find a better deal than the Bay City Global Suites, and the money you save on the room rate you can instead spend for sex with plenty of Manila girls.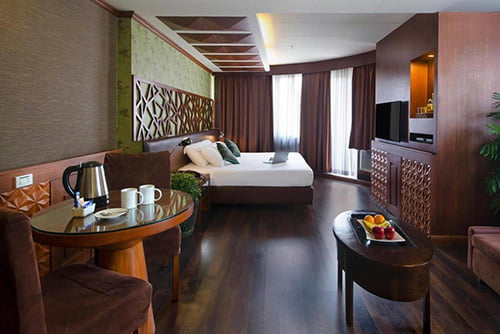 A beautiful boutique hotel in the heart of Ermita and close to Roxas Boulevard and Manila Bay where you can experience the nicest sunset in the capital. I think I don't need to tell you that the Best Western Hotel has a top room standard with all the amenities you would expect – if you just look at the picture it becomes quite obvious that this is one of the best hotels in Ermita. Your girl will love it. Breakfast for two persons is included in the room price (starting from about 55 USD for their deluxe rooms) and they also have an airport transfer service.
Best Hotel on P Burgos Street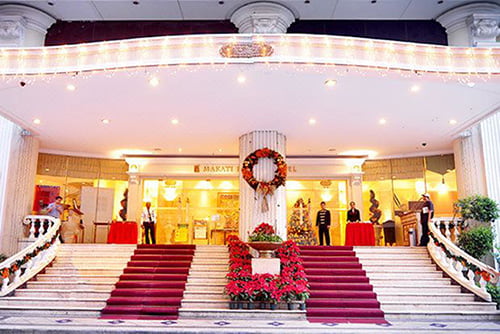 Perfectly situated right in the center of the tourist friendly P Burgos Street, the 3 star Makati Palace Hotel is one of the oldest and longest established hotels. Some of the amenities may have seen better times and would need some renovation or replacement, however, at room rates starting at around 40 USD in this prime location you can't really complain. If you tell your girl in Bottoms or High Heels (the best girly bars on P Burgos Street) that you stay at the Makati Palace Hotel, she will be more than happy to join you right away, and potentially even be willing to lower her price (since it's easy and safe for her to go). The Makati Palace also has a swimming pool and gym, which is quite unusual for hotels in this price range.
How about hotels near EDSA?
The EDSA Entertainment Complex is the fourth red light district in Manila and if you are wondering why I haven't included a hotel near EDSA in this guide, well that's simply because there is nothing of tourist interest in this area apart from this girly bar complex. Not even a shopping mall, bars or western restaurants. The whole area surrounding the complex is actually quite rundown, rather dirty and very hectic with lots of pedestrians and traffic.
So I would strongly advise you to not stay in the EDSA area in Pasay, or you will waste a couple of hours every day by sitting in the taxi while going to the nicer areas mentioned above. EDSA is fun to visit for a night or two – just don't stay there.