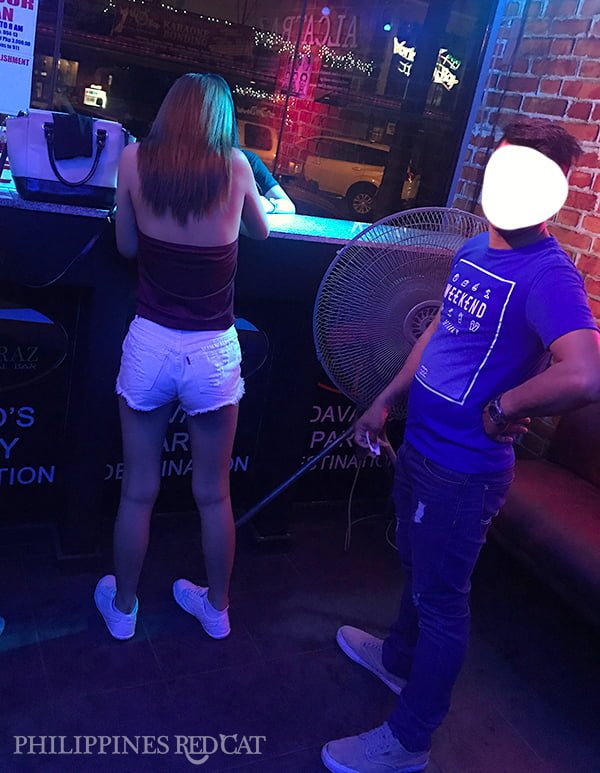 When visiting Davao, you will probably find yourself in that situation sooner or later: You sit in one of the bars, hoping to meet a nice local girl. But as it turns out, most of the girls are here with their friends or boyfriends, and seem to completely ignore you.
That's typically what it's like in 801 Infinity Restobar, located on Polo Street and probably the most popular bar in all of Davao. You will see some of the hottest Davao girls in that place, and also the waitresses look really hot in their sexy Cowgirl outfits, but it's very hard to flirt with the female guests as they are sitting together in groups on the tables.
That's when you ask yourself: Isn't there a better type of place to party and meet more "open-minded" girls? The answer is yes: the nightclubs of Davao.
There are some really fun and popular clubs in downtown Davao, and in this guide I'll give you the overview of the 3 best ones. Yes, I usually do Top 5 lists, but because the nightlife in Mindanao's capital is on a much smaller scale compared to places like Cebu or Manila, there aren't nearly as many clubs to choose from.
If you read some of my latest posts, you probably know that I have revisited Davao last month, mainly to put together all these nightlife guides, and I found it quite difficult to spot the best clubs. You can't really trust the Google Maps listings here (yet), because some of the few places that are mentioned are already closed, have changed their names, or their location is simply wrong.
So good for you, in this guide you will find the most up to date overview of the currently 3 best nightclubs in Davao, like always with pictures, descriptions, ratings of girls and atmosphere, videos and, most importantly, their locations on the map:
Alcatraz Penal Bar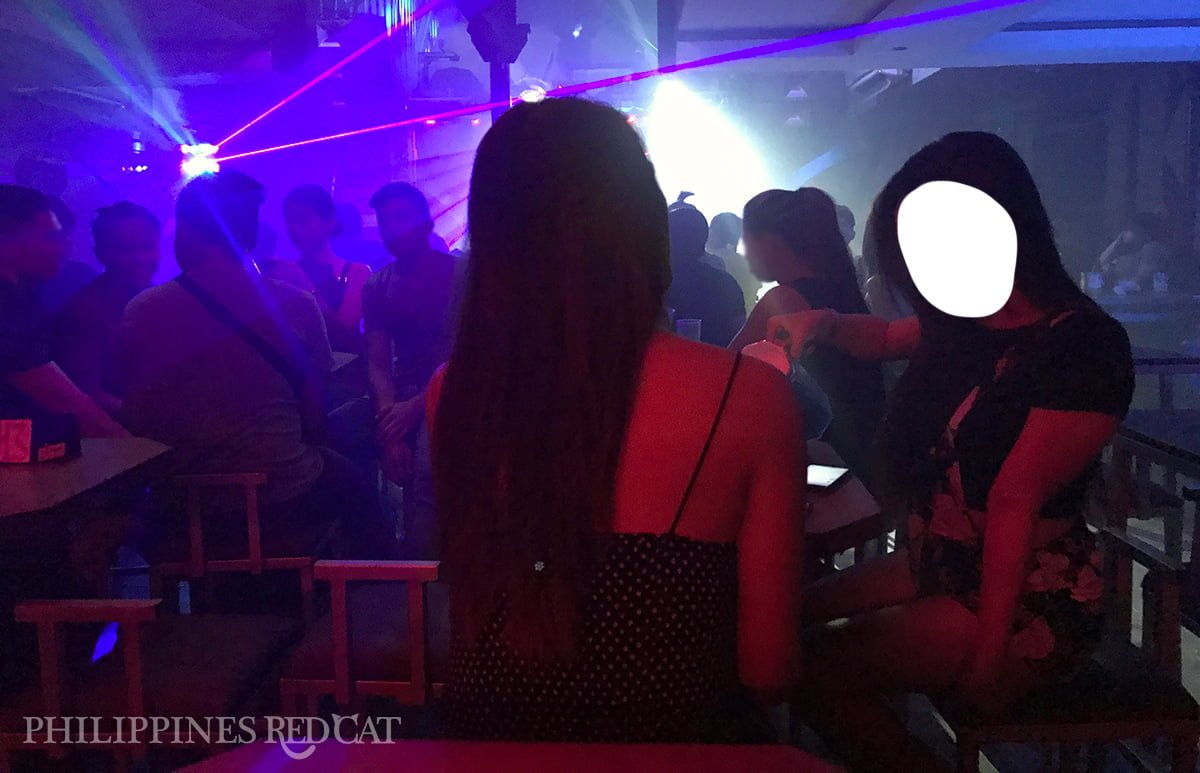 The most popular nightclub in Davao. Alcatraz Penal Bar is packed every night with young girls and boys. It's located on Polo Street, which is the most popular nightlife area among the local Filipinos. Since there is no foreigner oriented girly bar scene like in Cebu (only several overpriced bikini bars), you will probably come to this street sooner or later anyway.
Polo Street is a small street off the main road in the northern part of Davao, and you can find about a dozen of bars, KTVs and clubs within the first 200 meters into the street. Alcatraz is easily the most popular late night party spot. Well, 801 Infinity is also hugely popular, but that's more like a bar with live music than a night club and like already mentioned, not really that suitable for meeting girls.
Different in Alcatraz: You will see lots of young and hot single ladies sitting or standing around, getting drunk with the cheap beers and cocktails (I have a picture of their drink menu at the end of the guide), dancing and hoping to meet someone nice. And like you can see in my picture, there are also always some ladyboys hanging out here – so if you are into that, that's the place to go. And if not, you should still have good chances with the girls here, but rather later at night (about 1-2am) when they are already a little bit drunk and not too shy in front of their friends to talk to a foreigner.
Admission: 50 Pesos
Working Girls: 20%
The Grid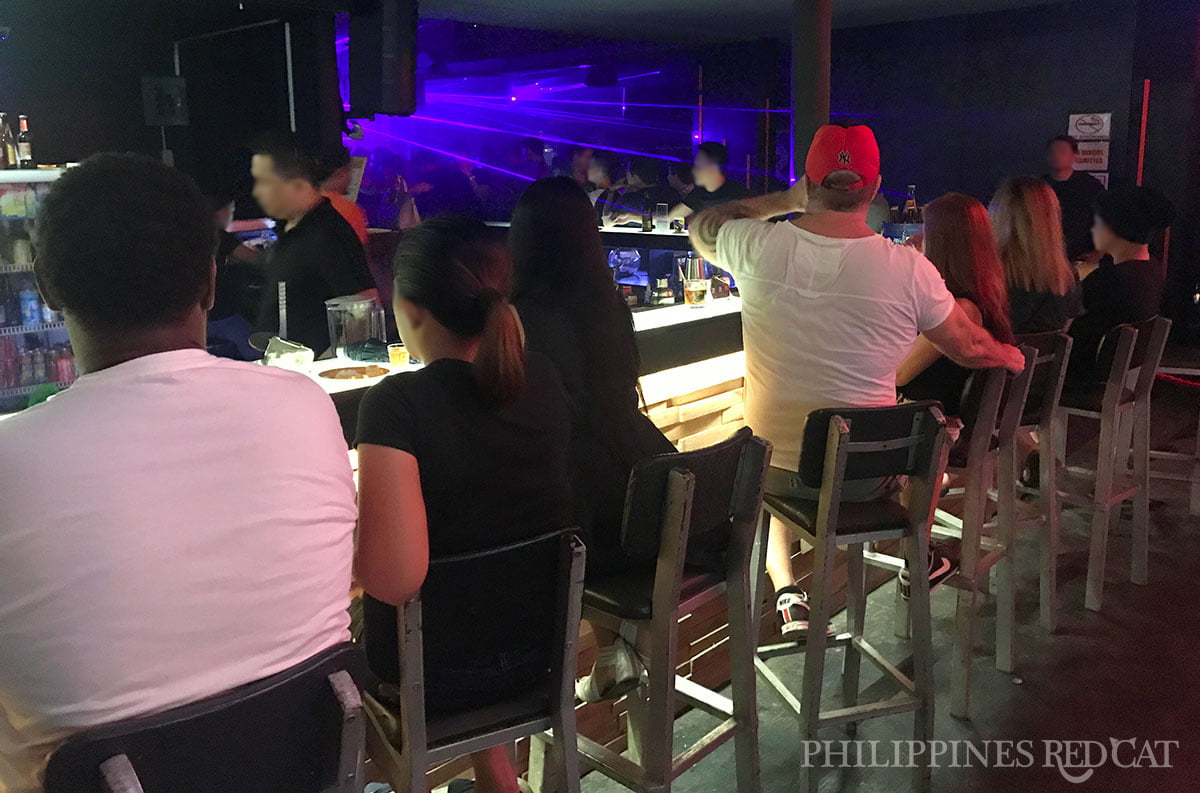 The Grid is my favorite nightlife spot in Davao. It's located right next to Alcatraz (see above) and more like a mix of bar and club, and your best choice in terms of meeting single girls. There are several cute Filipinas sitting at the bar every night. They are usually coming alone, hoping to meet a nice foreigner.
So you can just sit down, order a cool Pilsen and take a look around. Yes, most of the girls here are "working girls" or freelancers or hookers, however you want to call them. So they will surely go with you to your hotel for sex at the end of the night, but they will ask for money (1,000-2,000 Pesos).
Important thing to note here: Most of these girls will expect you to party with them first, and of course that means you will have to buy them several drinks. Look at my picture: The dark guy is from Papua New Guinea (no joke! first one I met here) and when I sat down next to him, he was sharing a cocktail jug with his girl, and half an hour later she talked him into ordering a bottle of Tequila. So my tip if you don't want to be pushed around like that by the ladies: Come a bit later at around midnight, when they've already had some drinks, or make it clear from the beginning that you are not here to get drunk – but to meet someone nice for the night.
Admission: 100 Pesos (not for the bar outside, only if you go inside to the dancing area)
Working Girls: 30%
WAV Entertainment Central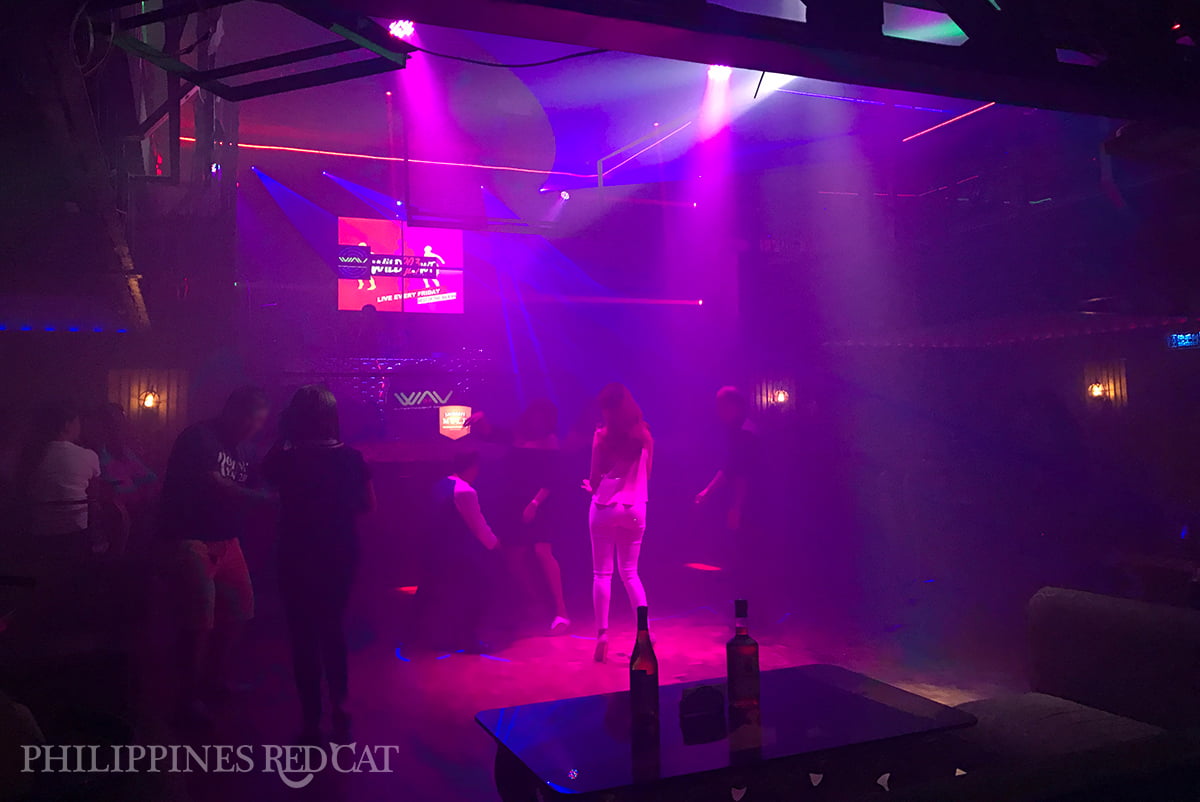 Not many foreigners know about WAV Entertainment Central and that's because it's mostly popular among Filipinos above the age of 30. But it's really fun, in fact, I like the setup of this club even more compared to the other places: There is a big U-shaped bar where you can sit and watch the scene all around, a spacious dance floor in front of the DJ and several comfortable couches and seats on the sides.
You will probably not see any other foreigners in WAV (because no one is writing about this club, I'm the first one), and that means you will get a lot of attention from the girls, or rather ladies I should say. So if you ever wanted to bang a hot Filipina MILF, there couldn't be a better place to meet them than here (well, apart from Pina Love of course).
WAV is located on C. Bangoy Street in downtown Davao.
Admission: 100 Pesos including 1 drink
Working Girls: 5%
Map of the Best Nightclubs in Davao
Below are the exact locations of the 3 best clubs in Davao. And I have also added 801 Infinity Restobar, the most popular bar in town.
Drink Prices in Davao's Nightclubs
If you have already spent some time here in the Phils, then you probably know that the prices in the night clubs are similar reasonable like in the regular bars. It's no different in the clubs in Davao: Beers for less than 2 dollars, spirits and cocktails for less than 4 dollars.
Here is the full drink menu of Alcatraz Penal Bar: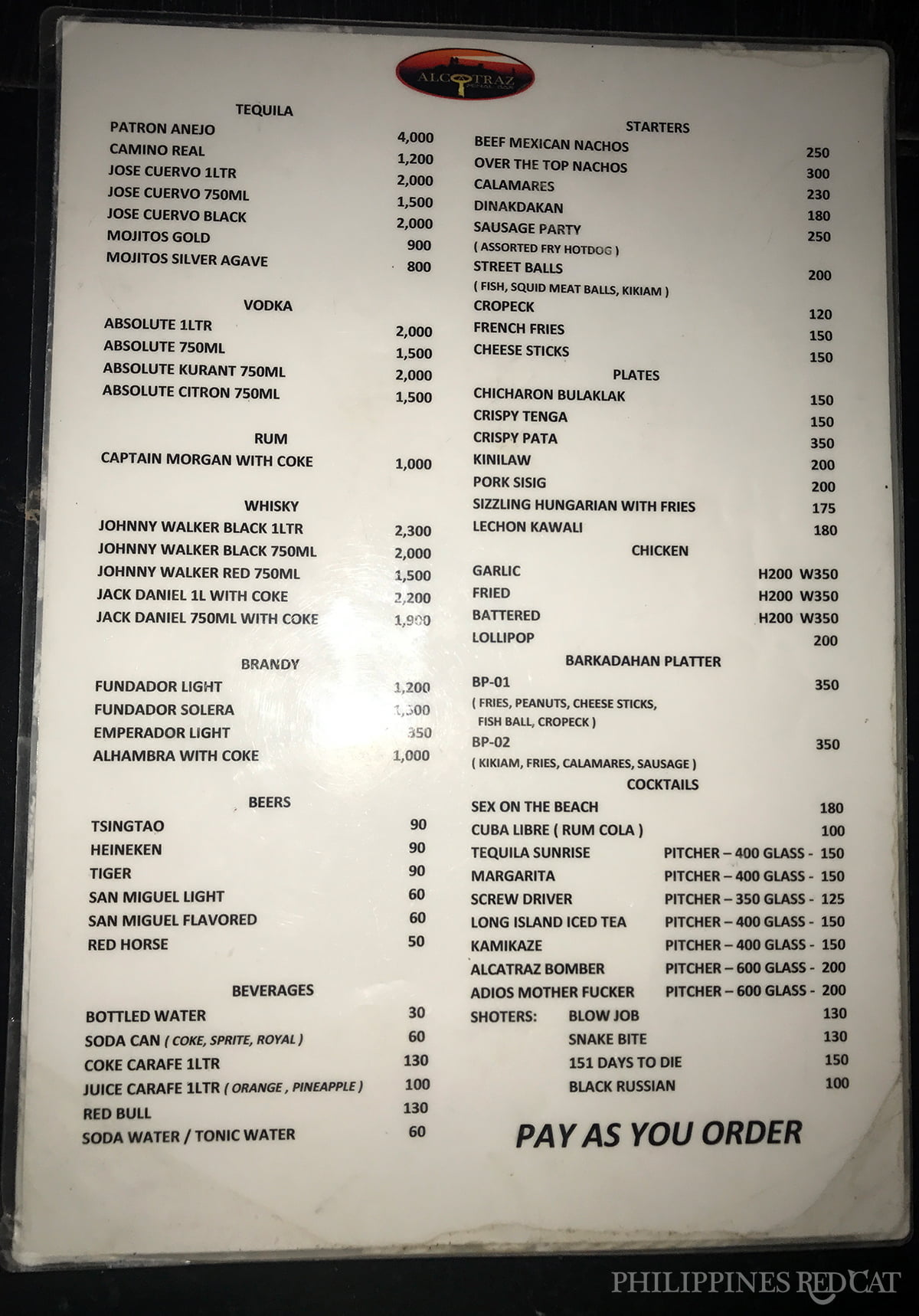 Videos of Nightclubs in Davao