Davao is not the best place in the Philippines when it comes to meeting ladyboys for sex, so if that's one of your main priorities when choosing cities to visit here, you might just want to skip it completely and stick to the main hot spots that are Angeles and Cebu. However, if you're mainly looking to have fun with girls, and then maybe try out a shemale on one or two nights, then that's certainly possible.
To be honest I wasn't even planning on writing a ladyboy guide when I visited Davao last week – wherever I went I didn't see any ladyboys at all, not in the bars, not in the massage salons, not even in the restaurants or shops. But then towards the end of my stay I visited SM City Davao and that was the first time that I spotted a sexy shemale in this city. And then later that night I saw even more in the nightclub and also some prostitutes on the streets.
So I thought why not, let's put together a quick overview of the 4 different places you can meet ladyboys in Davao, here we go:
Davao Ladyboys in Bars & Clubs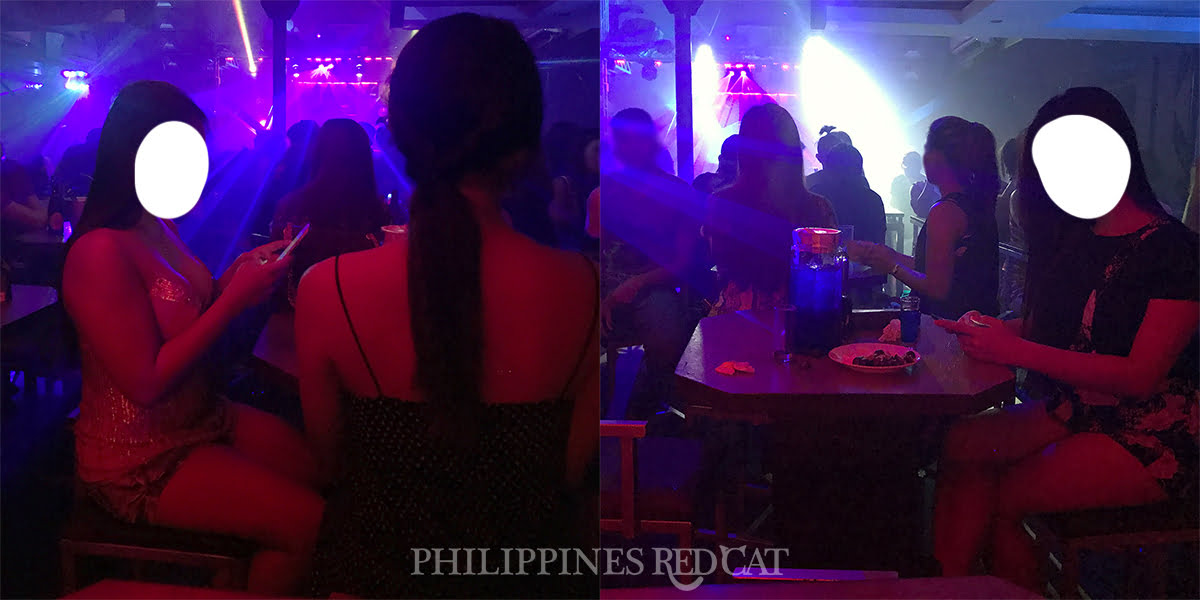 Alcatraz Penal Bar is the most popular nightclub in town, and it's also the best place if you want to meet ladyboys in Davao's nightlife. This was the first night I ever saw any ladyboys in this city, and I was even more surprised by how hot and attractive they were. Most of them could easily work up in Angeles and make a lot more money than here.
So yes, most of these ladyboys are "working", means they will join you to your hotel for sex if you pay them some money. But they will still expect you to party with them first, have a few drinks together, chat, maybe dance, have fun. It's not like with the street hookers (see below) who would just go with you right away – you need to put in at least some effort. I know, that can be quite annoying because eventually you are going to pay for them, but that's just how it is here.
Alcatraz Penal Bar is located on Polo Street, which has several other bars and clubs, such as The Grid next door or 801 Infinity Restobar 50m down the street. You may also be able to meet some ladyboys there, but usually it's Alcatraz where most of them are hanging out.
Prices: These ladyboys will expect you to buy them drinks, and if you want to have sex with them, then they will ask for about 2,000-2,500 Pesos. Yes, that's a little pricey, but these are probably the hottest shemale hookers you can find in town.
Davao Ladyboy Street Prostitutes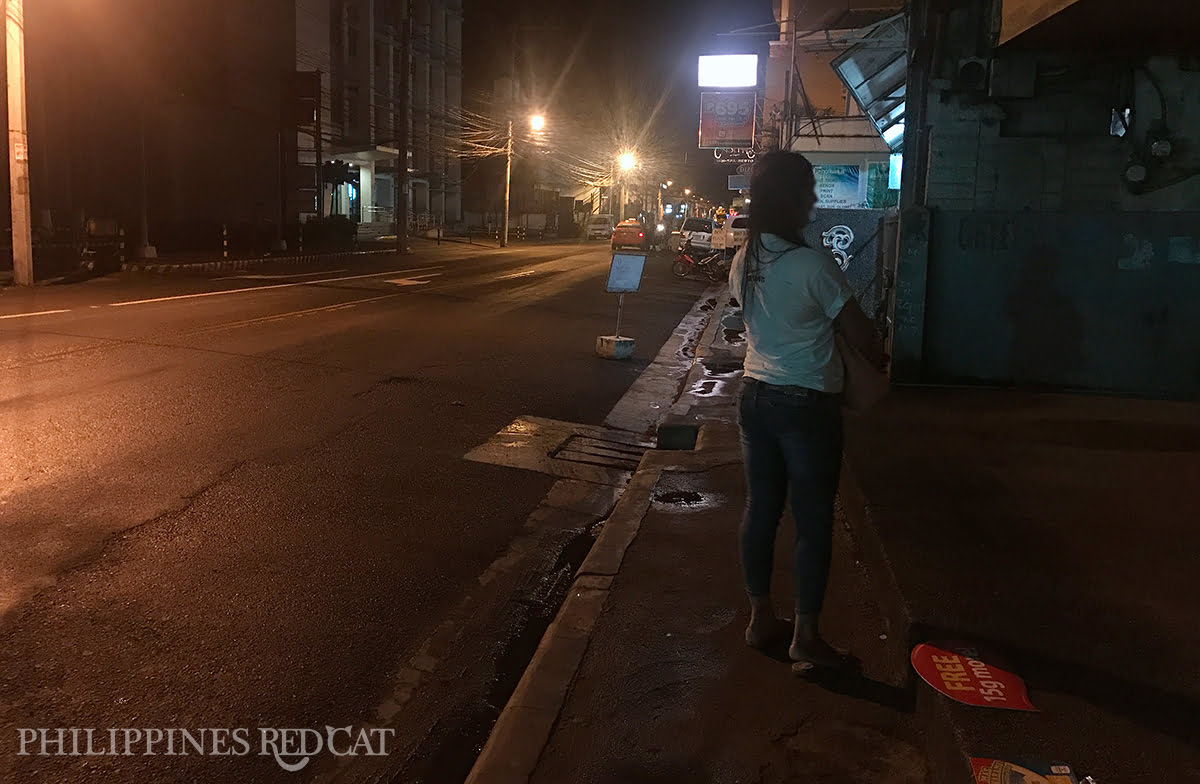 Like always the lowest category when it comes to prostitution, but since the number of places to meet Davao ladyboys is quite limited, I really have to include them here. So like you can see in my photo, there are some ladyboy prostitutes hanging out on the streets from about 9-10pm every night, and they can be mainly found in one small area in downtown:
Pelayo Street, San Pedro Street, A. Pichon Street and Iñigo Street are the four streets with 80-90% of all street hookers – and there are not only ladyboys, but also girls. A lot more actually, and they are usually much more attractive than the transgenders.
Prices: I wouldn't really recommend you to choose this option (they look somewhat scary), but if you are short on cash, then you can get one to join you for about 700-800 Pesos (they will usually be asking for 1,000-1,500 Pesos, but of course that's negotiable).
Davao Ladyboys in Shopping Malls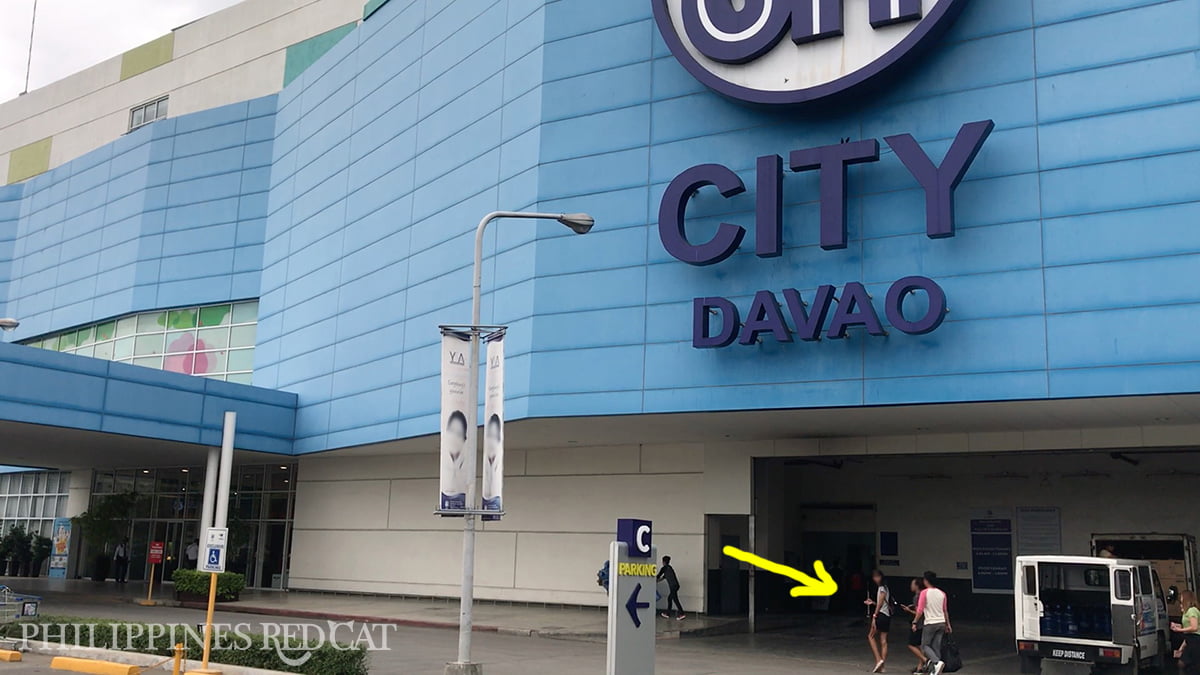 Really funny, I was just standing outside and taking the intro clip for my Girls in SM City Davao Video, when that group of guys walked along the street, and the ladyboy excitedly smiled and waved at me.
So that's actually quite a good strategy: Just pretend to be a tourist taking photos (which you probably are), and then you might draw some attention from one of the girls or ladyboys. It won't be difficult then to say hi and ask them for recommendations on what to do in Davao. They will surely know some fun activities.
The newest and most popular shopping malls in Davao are SM Lanang Premier, SM City Davao and Gaisano Mall. I have marked their locations on the map at the end of the guide.
Prices: Sometimes free, sometimes 1,000-1,500 Pesos if she is a freelancer.
Davao Ladyboys on Dating Site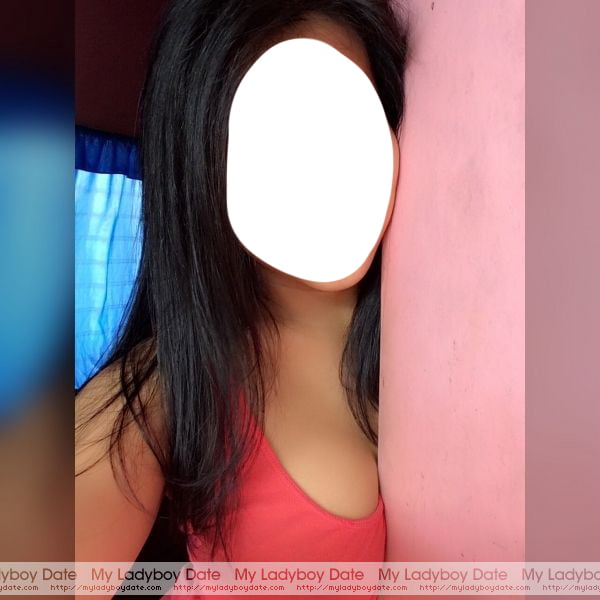 Believe it or not, but the best place to meet ladyboys in Davao is actually online. I told you how even I struggled to see any shemales in this city, which is surprising because Davao is the 2nd biggest city in the Philippines right after Manila. There are more than 4 million people living in Metro Davao, and that makes it a true paradise for online dating.
The most popular ladyboy dating site in town is My Ladyboy Date. It won't be difficult to talk to someone there (often it's even them who contact you first) and arrange to meet them for coffee or dinner.
Prices: The admins of that dating site do a good job in ensuring that there are no prostitutes, so you can expect an authentic and fun dating experience without paying for anything other than maybe your food or drinks.
Summary
The problem with most of these places is that you will have to pay for sex. Even in the shopping mall, you will not know if she is a freelancer or not until you invite her to your room to "watch a movie". Sure, sometimes it may be really worth it to pay for a ladyboy – just look at how hot the chicks are in Alcatraz Night Club.
But if you don't really like the idea of paying for playing, then your best option is the dating site where you can be sure that the ladyboys have the same attitude like you: Let's just enjoy and have fun.