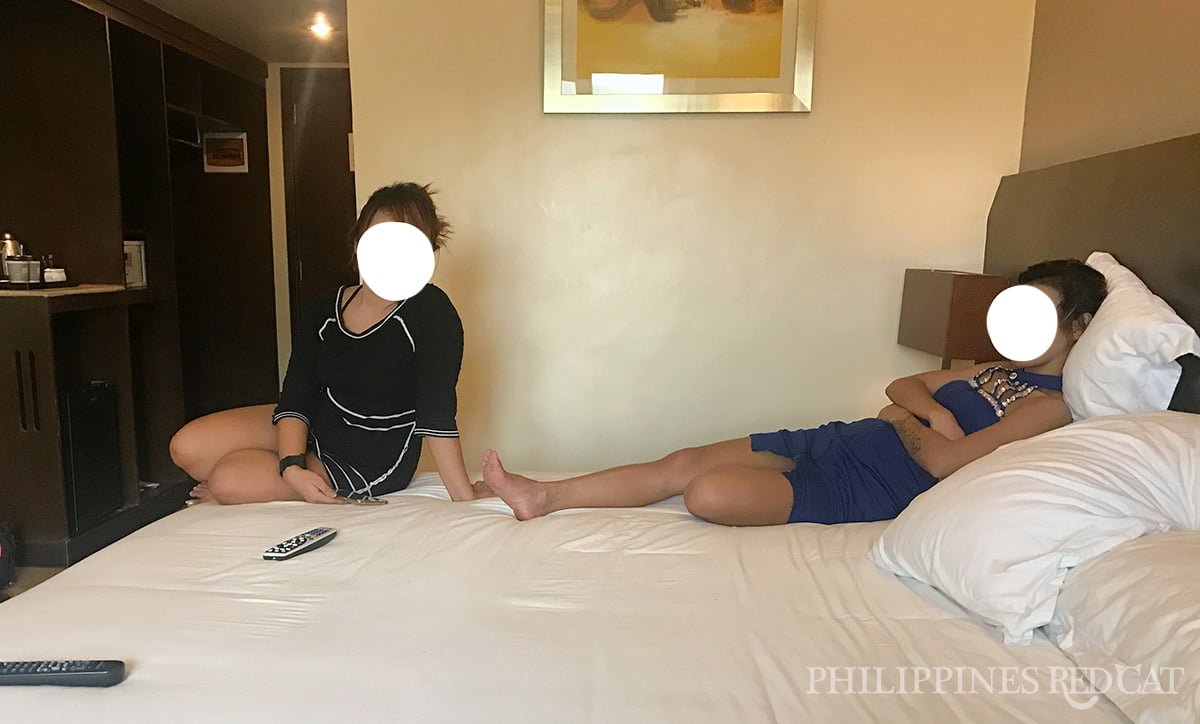 If you come to Cebu not only for trips to the nearby beaches or zipline parks, but also to enjoy yourself with some nice Filipina girls, then you probably ask yourself the same question I did when I first got here 4 years ago:
What are the best places to meet girls for sex?
Cebu is my favorite city in the Philippines because there are both a lot of paid options as well as easy freebies to be had. In other words: You can find the full range of hookers in the red light areas, especially on Mango Square and around, and even better: If you don't want to pay for sex every day and every time, you don't really need to.
Because you can just walk around the shopping malls and meet girls for free (if you know how to do that, continue reading). Or even easier than that: You sign up on the dating site and arrange dinner dates conveniently from your hotel room while watching a movie and drinking a cool San Miguel (or before you have even arrived in the Philippines).
I think it's a good idea to talk about each place separately, so here you go:
1. Online Dating Sites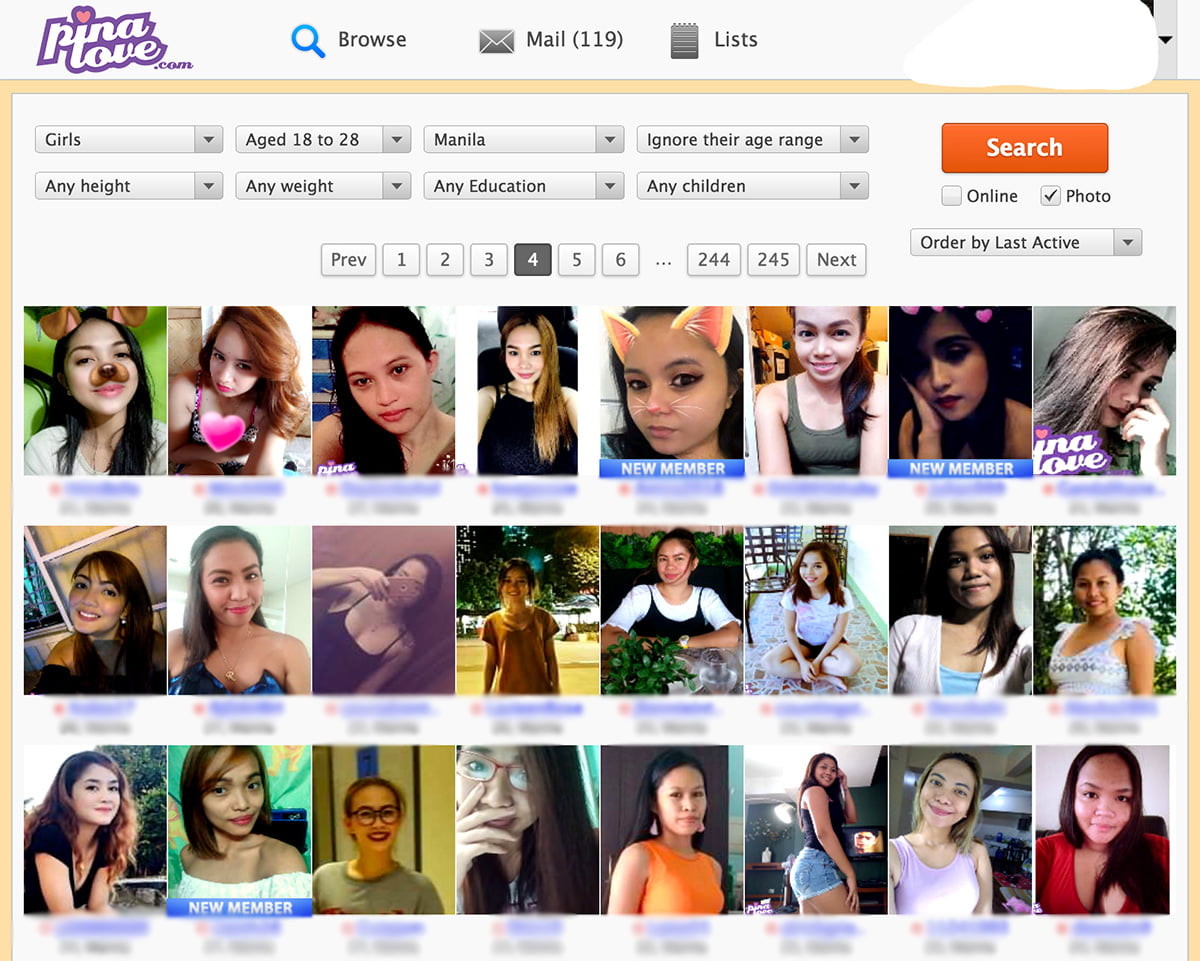 If you want to meet girls in Cebu who don't want your money, then the dating sites are the way to go. The biggest site with close to one million active members is Pina Love.
There is no better place for online dating in the Philippines than Cebu. Okay, maybe Manila has even more ladies, but here in Cebu it's the great combination of number of girls and convenience of meeting them for a coffee or movie in the malls. In Manila you would usually sit in the taxi for half an hour or more, but here you can just walk to most places, or just take a cab for like 5 or 10 minutes.
Most of the girls on Pina Love have regular day jobs or are students, and will not ask you for money for their "little problems" like the freelancers you meet in the clubs (see below).
But of course, if you want to skip all the dating part, then you can also spot some hookers who will come to your hotel room for a thousand Pesos with no questions asked (but even some of the "normal" girls would do that, because they are curious to hang out with a foreigner and prefer to not be seen in public because they are shy and instead agree to privately "watch a movie" in your room).
2. Shopping Malls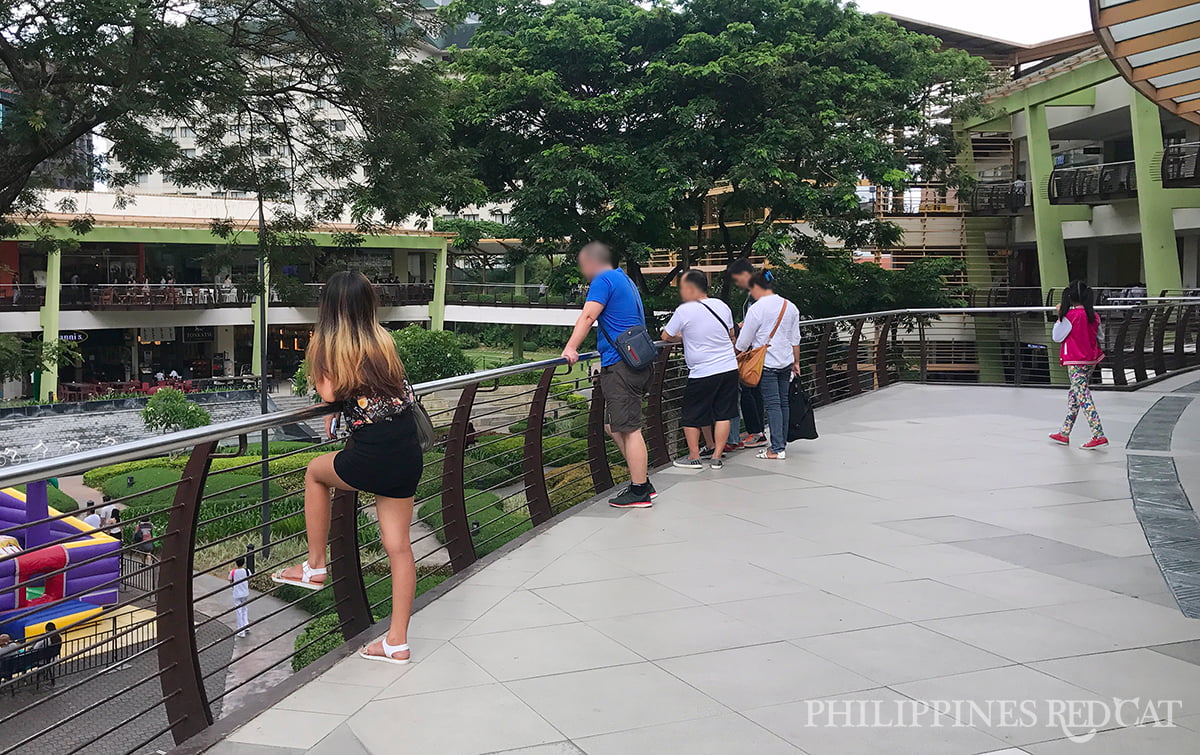 Another excellent place to meet girls for sex in Cebu are the shopping malls. I have already written a separate guide on the 3 best malls with girls in Cebu, which are Ayala Center (picture), SM City Cebu and SM Seaside.
Start off with Ayala Center at about 4pm in the afternoon. Go to Bo's Coffee on the 2nd floor. You will surely see a few other foreigners who sit outside on the beautiful terrace and have similar plans like you. There are always lot's of nice girls walking past, or standing on the veranda and looking really bored (like you can see in my picture). Or you just walk around the stores inside and talk to the girls there (or give them a small piece of paper with your phone number, because many of them are too shy to talk to a foreigner in front of their colleagues or friends).
Watch out though, because the malls are also the most popular place for freelance prostitutes to look for customers (along with the nightclubs). That can be a good deal, as most of them will go for short time for 1,000 or 1,500 Pesos, but if you prefer to have sex for free, then the dating sites are the safer option.
3. Girly Bars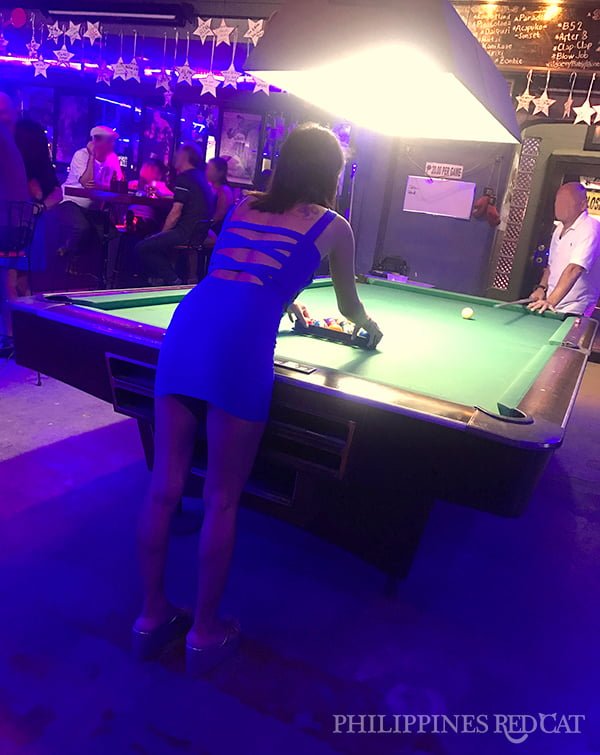 Sooner or later you will want to have a cool beer, and in that regards the girly bars are the best place. There are 3 types of girly bars: the bikini bars (similar like the go go bars in Thailand), the KTVs (similar like the karaoke bars in Thailand) and the sports bars (similar like the beer bars in Thailand).
I strongly recommend the sports bars. Why? Because in my opinion both the bikini bars and KTVs are a big rip off (lady drinks 300 Pesos each and bar fines of at least 4,000 Pesos, in East Paris it's even 8,000!).
The best sports bars in Cebu are located on Mango Avenue (see the map at the end of the guide). My favorite bars are The Philly and Howling Dogs. It's a fun atmosphere there with about 6-10 sexy and entertaining girls. The lady drinks are only 200 Pesos, and even though there is no bar fine, you can take their number and meet them the next day (or just wait until they finish work at 4am).
4. Freelancers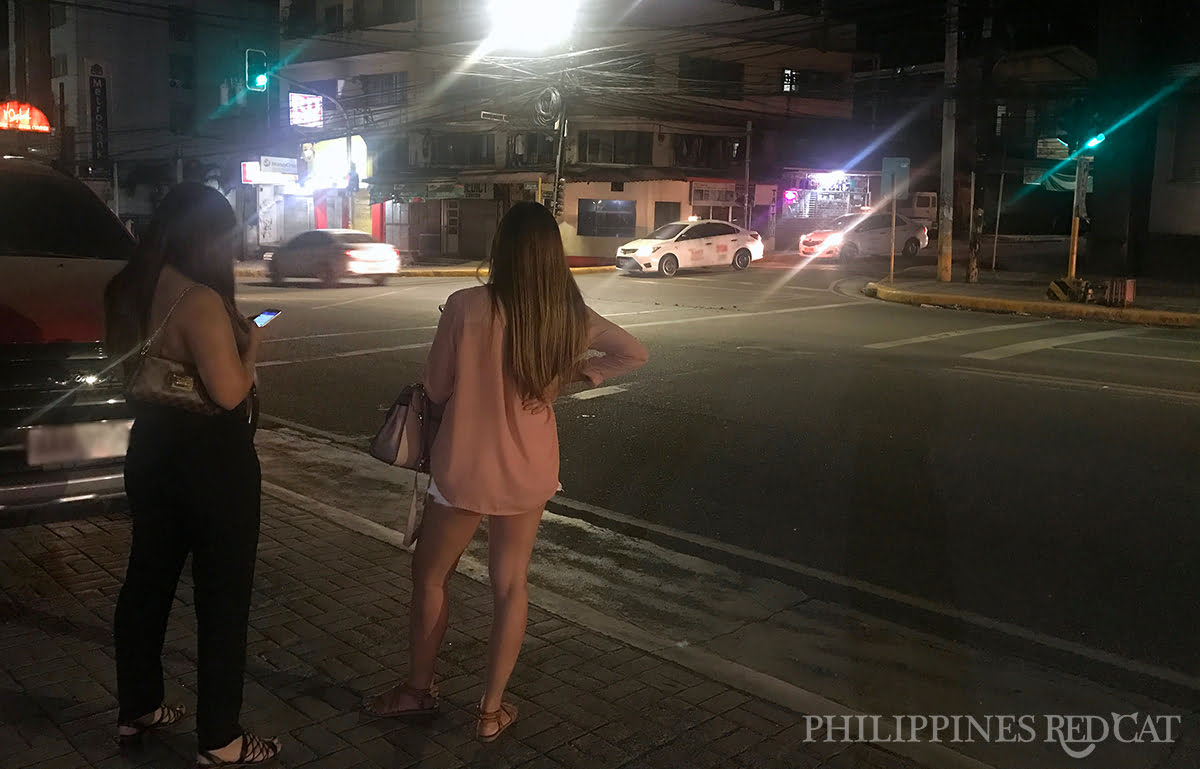 Probably the best value-for-money option in terms of hookers are the freelancers on the streets and malls. Unlike in Manila, where most of these street walkers look rather scary and I would never even think of bringing one of them back to my room, here in Cebu I find them much more attractive, easy going and fun.
The hot spots where most of these freelancing girls are hanging out are Mango Square (especially around the Kebap fast food store, from about 8-9pm), and Ayala Center (especially on the terrace on the 2nd and 3rd floor, from about 3-4pm).
Most of them ask for 2,000 Pesos for sex, but you can usually bargain that down a little.
5. Nightclubs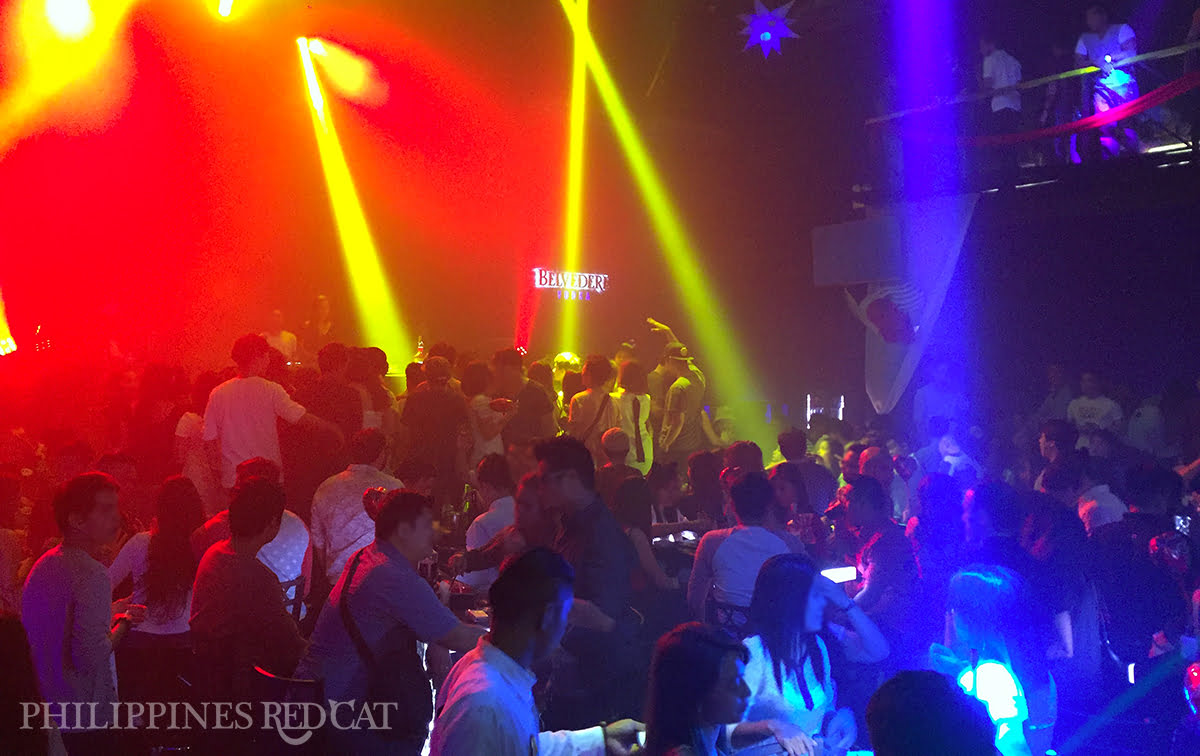 I'm personally not a club person, but if you are, then you will also find plenty of opportunities to meet sexy girls in the various night clubs in Cebu.
The 2 most popular clubs are Club Holic and APEX Super Club. Holic is a total hooker club comparable to Mega Dance Center in Angeles, while APEX (picture) is more like a regular club with lots of "normal" girls, too. Don't expect it to be easy with them though, it doesn't work like you buy them one drink and then they join you to your room (unless they are hookers, and there are a few, too), but you will have to party with them at least for a few hours and then, if they are a little drunk, they may be confident enough to sit in a taxi with you.
Map of Places to Meet Girls in Cebu
Video of Girls in Cebu