When I revisited Bohol last month to put together all these nightlife guides, I wasn't planning on writing about ladyboys. Not because there aren't many guys who are interested in trying to have sex with them – it always surprises me when I see how many of my readers here on Philippines Redcat click on the ladyboy posts – but because I assumed that there wasn't anything interesting for shemale lovers in Bohol.
I have already mentioned a few times on this blog that Bohol is not a very good sex destination. So if you are going here on a sex holiday for the first time, I would strongly recommend you to stick with the main destinations, which are Angeles, Manila and Cebu.
Even Boracay has more to offer for sex tourists than Bohol, and that's not just in terms of nightlife in general, but also on the number of ladyboys you can find in particular.
So how about Bohol? Well, I was almost right. Almost. This time I spent 5 nights on Alona Beach in Panglao (the only area with decent nightlife in Bohol) and during the first 2 days, I didn't see any ladyboys there at all. Not in the bars, not in everyday life.
But then on my third day I found two shemales on the beach promenade, and one in the bar. And on the next day also in the night club. So I thought why not, let's take a few pictures as a proof and write up this short guide.
Here are the 4 best places to find Filipina ladyboys in Bohol:
Ladyboys in Bohol Bars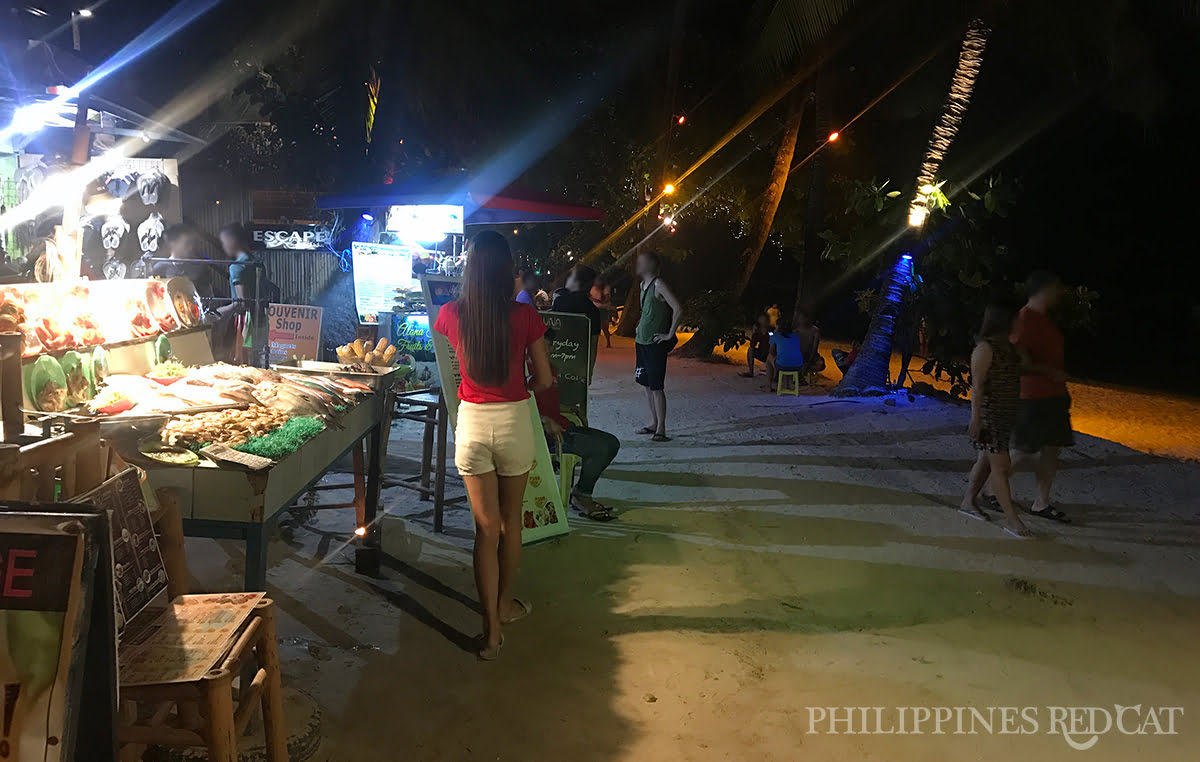 The biggest bar area in Bohol is on Alona Beach. Especially the Alona Beach Road has lots of bars, and also the Beach Promenade. While most of the Filipinos there are girls and guys, you may also see a few ladyboys on some nights.
Some of them are working there, like the ladyboy you can see in my photo above in the restobar by the beach, and some are local Bohol ladyboys or even tourists from Cebu – these ones usually like to hang out at the open air bar & live band at the Hennan Resort (also on the beach promenade). That's the nicest bar in that area, and it offers the best opportunities for them to be seen, take photos and post them on their Facebook.
Prices: If you see an attractive ladyboy while walking past these bars, you can just sit down and order a cool San Miguel for about 70-80 Pesos. Try to make some eye contact with the ladyboy (it won't be difficult) and smile at her (it might as well be her who makes the first step). Just be nice and a gentlemen, talk with her like you would with any regular girl. Of course she will also appreciate it if you buy her a drink, which increases your chances for a free one night stand. If she's a working lady, you shouldn't give more than 2,000 Pesos if she's beautiful (usually 1,500 Pesos is the standard for freelancers).
Ladyboys in Bohol Nightclubs
The bad news is that there aren't many nightclubs in Bohol, but the good news is that almost all of them are located in Alona Beach (just like the bars, see above). That means you can just walk from one place to another in less than 10 minutes, and take a look if there are some (hot) ladyboys partying on that day or not.
There are also no entrance fees in the clubs on Bohol, so you can easily take a look inside, and if there's nothing of "interest", you can just leave and check out the next place.
I have already written a guide on the best nightclubs in Bohol (Pinarella Bay, Club Mhias & Badi's Bar). I have added their locations, as well as all other places mentioned in this post, at the end of the page.
Prices: Similar prices for drinks & sex like in the bars (see above).
Bohol Ladyboys in Everyday Life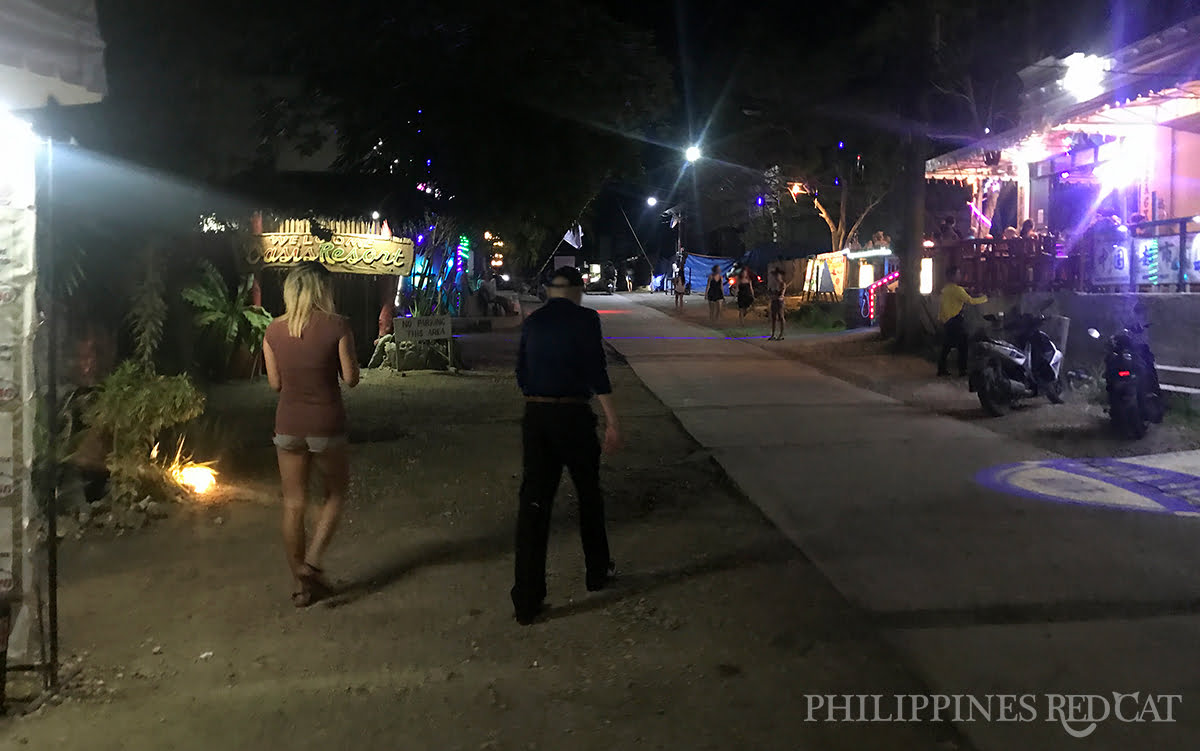 Just walk along the streets and markets in Alona, and you might see some nice ladyboys working in one of the many shops or restaurants. Or I remember how I rode my motorbike to Anda Beach and saw a group of 2 ladyboys and 2 girls relaxing on the beach bar. They were waving excitedly when they saw me – but I wasn't interested. If you are, then keep your eyes opened – there are lots of opportunities everywhere.
Prices: Free if she's a non-pro who just likes you, or about 1,000 Pesos for short time if she's a (part time) freelancer.
Bohol Ladyboys on Dating Site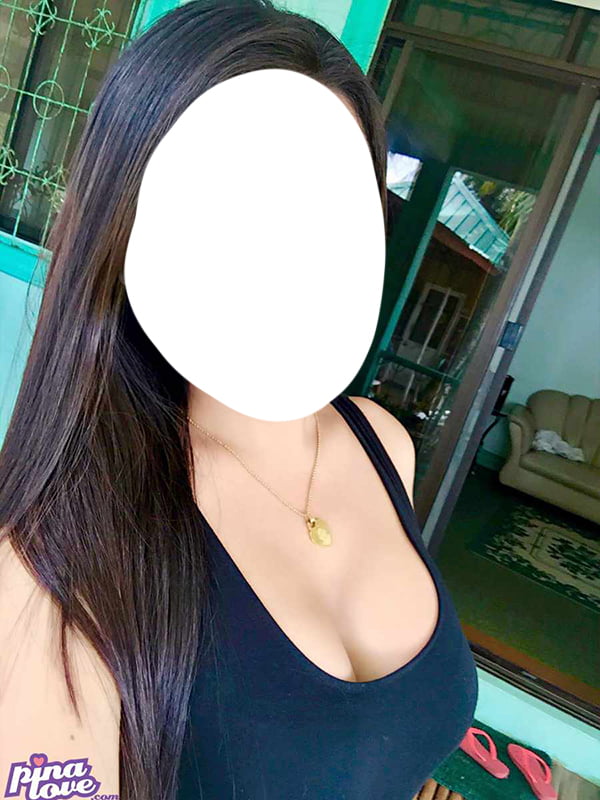 I assume you are already familiar with Pina Love, the most popular free dating site in the Philippines. There aren't nearly as many ladyboys from Bohol on that site compared to the big cities like Cebu or Manila, but those few of them are usually very eager to meet a foreigner.
So you won't have big problems to get in touch with one of the ladyboys on Pina Love, do some small talk and then meet them for a drink in the bar – or often they are willing to come straight to your room to "hang out together".
Online dating here is even easier and quicker than in Cebu for example, maybe because there aren't as many guys sending them messages, so when they have a chance to experience a white dick, they usually take it. Similar for the girls, just as a side note.
Prices: Pina Love is a free dating site, that's what it makes it so popular.
Summary
I know that looks like a really nice list and you might think you can just go out there and will surely meet a hot ladyboy in each of these places, have a drink with her and be sure to have her suck your dick one hour later.
But to be honest, it's not that easy.
You may have bad luck and find no ladyboys in the bars (maybe it's low season and only few travelers) or the ones I saw in the restaurants and shops on Alona Beach have already moved elsewhere – you never know. I just told you what I have seen, and even though I'm sure the number of ladyboys in Bohol will rather increase than decrease over the next years (especially on Alona Beach), the only place where you can be sure to find ladyboys on any day is the dating site – maybe not as many as in Cebu, but definitely enough to keep you busy throughout your stay.