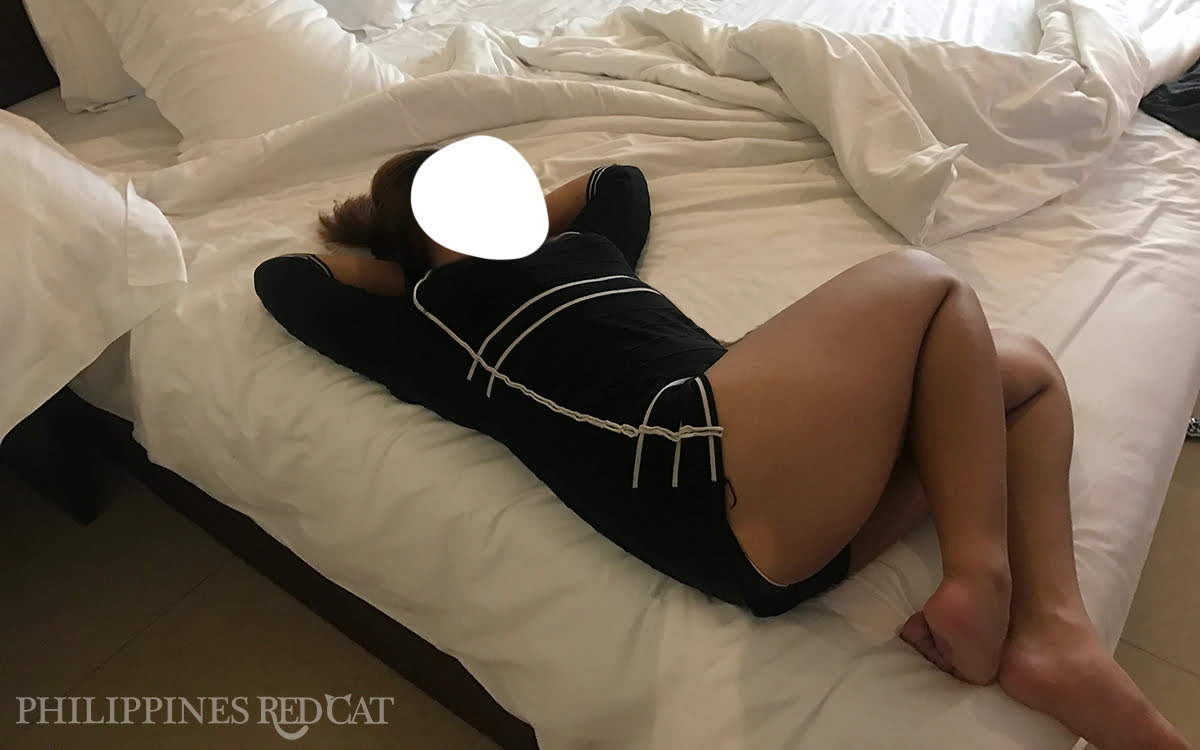 I have written about all different types of places to meet girls in Subic and so the last topic I want to cover (for now) are good hotels to stay at during your trip. The most important thing right away:
I highly recommend you to stay in Barrio Barretto. This is the name of the beach town with 90% of all foreigner-oriented girly bars, restaurants as well as many shops, massage salons and the best value for money hotels. The alternative to Barrio would be Baloy Long Beach which is the nicest beach in Subic and just about 1 km from the western end of Barrio Barretto.
The problem with Baloy Long Beach is that there is practically no nightlife. Okay, that's not entirely true. There are several beach bars and restaurants from the hotels and resorts and the floating bar is one of the must-visit places (during the high season). However, those are all "regular" bars with no bar girls. You might meet a few open-minded Filipina girls in these bars who are on vacation, but that's not to say that you can be sure about that.
If you are really serious about meeting girls in Subic then you should really stay in Barrio Barretto because this is where the red light district with about two dozen girly bars is located. And then you can go to Baloy Long Beach once or twice to check out the beach and bars. So in this guide I'm going to present you five Subic hotels that are
guest-friendly (means they allow you to bring girls back to your room for sex),
great value for money and
located within easy walking distance to the girly bars
I'm going to show you 3 hotels in Barrio Barretto (the main nightlife area) and 2 hotels on Baloy Long Beach (the nicest beach). Yes I know, I said I wouldn't recommend you to stay on Baloy Beach, but if you are a "beach person" and don't mind to walk 1 km every night to the girly bars in Barrio (or take a tricycle for 80 Pesos one way) then it might be a good idea for you to stay there.
Best Hotels in Barrio Barretto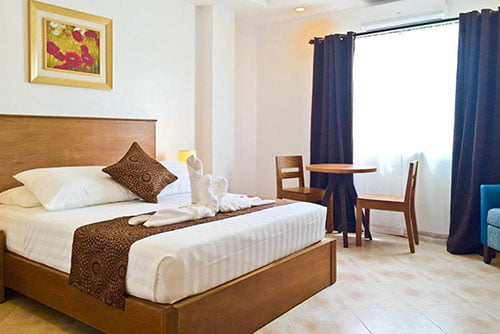 Whenever I visit Subic, I stay at this hotel. I don't know of any other place that has a better value for money than The Pub Hotel and also the location is really great, it's right at the western end of the bar area means not too loud to sleep at night but close to everything. The Office, my favorite girly bar in Barrio, is right opposite the street. Johansson's, my favorite restaurant in Barrio, is right next door. And yes, they are guest friendly, believe me I can tell from my own experience. They have four different room types that are priced between 22 and 33 USD per night: Budget, Standard, Deluxe and Superior. It's a new building and you will see that everything is in perfect and new condition: The flat screen TV, the comfortable mattress, the table, the bathroom sink, the shower – everything. If you think that sounds too good to be true for that price, just check out the reviews on Agoda – they will confirm it (see the link below).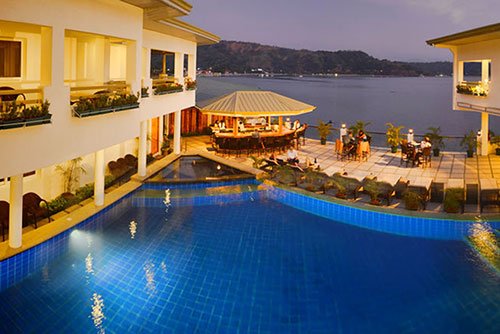 If your budget is a little bit higher and you can afford 50 USD or more for a room, then the Mangrove Resort would be an excellent choice and your girl will love it. It's strategically located right in between Barrio Barretto and Long Beach. In other words: 500m to the girly bars and 500m to the beach. Like you can see in the picture, the views from their swimming pool, restaurant and bar over the beach are terrific, similar for the well-appointed rooms that are divided into several types from standard and deluxe rooms to pool side and ocean view deluxe rooms. All room types have new air conditioners, which is not always the case with the hotels in Subic. Just look out for that when you browse through the pictures and you will see huge differences to other hotels that often have those loud, noisy and big machines that haven't been cleaned in ages.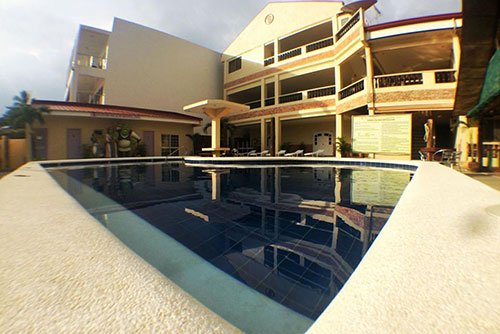 Don't get mislead by the name – the Suzuki Beach Hotel is not located on Baloy Beach but on Manga Beach in Barrio Barretto. Unfortunately, it's not really suitable for swimming (it's a little bit dirty and see the big ships in the background?), but the views from some of the rooms are obviously really nice. Otherwise it's perfectly situated right behind the main road of Barrio where all the girly bars and restaurants can be found. Frankly speaking, I would only stay at the Suzuki if the first two hotels on this list are fully booked, because for 45 USD a night it's a little pricey for what you get. But you may have a different opinion on this, so just check out the pictures and reviews on Agoda and make up your mind.
Best Hotels on Baloy Long Beach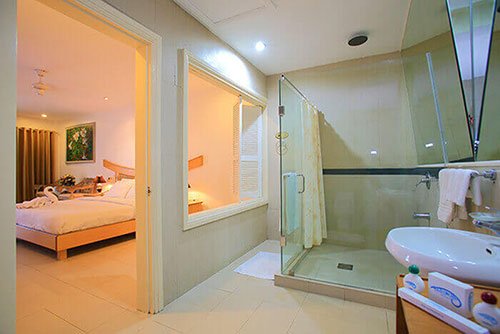 The Wild Orchid is probably the best hotel on Baloy Long Beach, but is still surprisingly fair priced starting at about 60 USD per night for their deluxe rooms. It's located at the eastern end of the beach and that means you have the shortest distance to walk (or drive) to the nightlife action of Barrio Barretto (about 1 km), but you will wake up at the beach which is nice. They even have Beach Front rooms for about 80 USD per night with fantastic views of the ocean. And if you look at the picture you can see that the rooms are fantastic and extremely modern – look at the nice bathroom with lots of glass. Your lady should be more than happy to stay "long time" with you and once you are finished with sex you can watch her taking a shower just by sitting on your bed.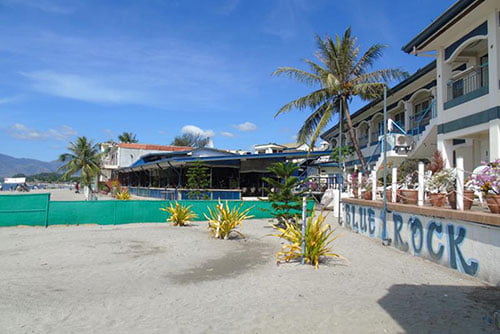 There are many reasons to book a room at the Blue Rock Resort: It has a private beach, a dive center and a very atmospheric restaurant and bar that's great not only to enjoy a romantic seafood dinner but also to meet girls. Yes you read it right, even though Baloy Beach is certainly not known as a party or hook up place, but the Blue Rock Resort is well known for attracting some very attractive Filipina girls who are on a small group vacation. And I've even seen single ladies staying here: Just last month when I was walking from my hotel (The Pub Hotel, see above) to Baloy Beach I took the shortcut through the Blue Rock Resort and saw one very attractive Filipina girl in her mid twenties waiting at the reception to check in. When she saw me she smiled meaningful, but I had different plans (I needed to do research and videos for my Subic Bay Highlights guide).