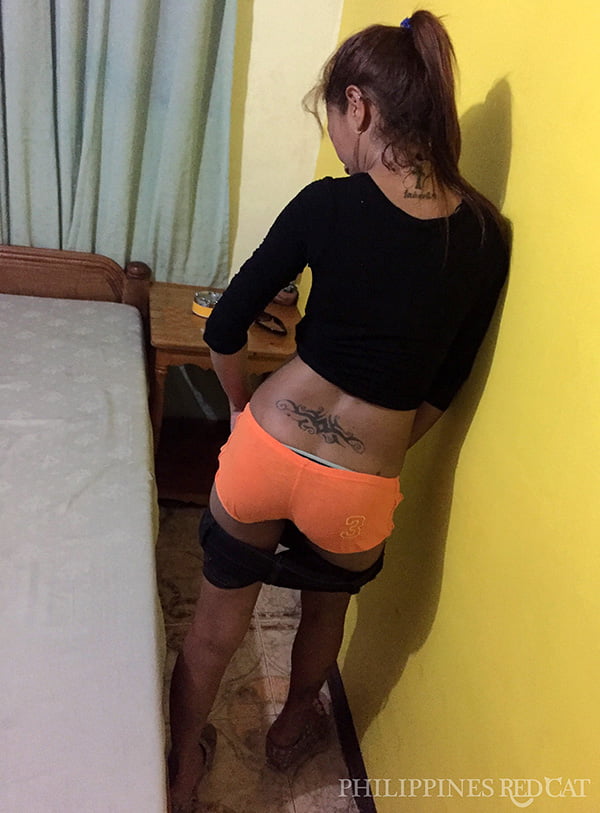 "Where do you stay?" This is often one of the first questions you get asked by bar girls in Boracay. When you tell her the hotel name and ask why she wants to know she might say like "Oh, just asking." But of course it's more like a way to let you know that she wants you to invite her back to your room for a couple of hours of romance and sex.
If you are talking to a "normal" girl means no sex worker it might be yourself who is bringing up the hotel topic and say like you stay very close from here (hopefully) and if she would like to watch a movie with you together. Of course you wouldn't do that just ten minutes after you've met, but later on when you got warm with each other.
Either way, you need to make sure that your hotel in Boracay is guest-friendly. Supposing that it's your plan to bring back a girl for sex of course. What you don't want is to walk through the lobby and have the Filipino guy telling you that they don't allow guests or you need to pay extra for him to allow her to enter. You can avoid that by simply looking at one of the hotels on this list that are all relaxed in this regards and don't cause any problems.
Also what you should look out for is obviously the location of the place. Most bars and clubs are around Station 2, and that's also the area I would recommend you to stay. So even if you go to the few points of interest around Station 1 or 3 you would walk the shortest distance on average.
The following is a list of the best hotels in Boracay that are Bachelor friendly, means they allow you to bring back Filipina girls to your room as well as located within short walking distance to the best nightlife spots on Boracay: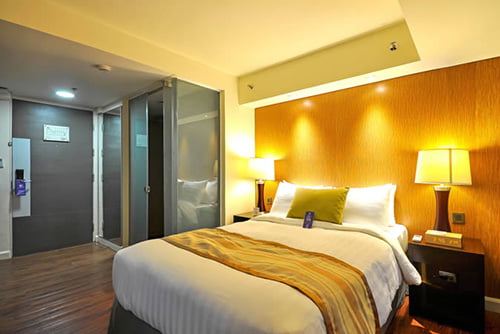 Conveniently located in Station 2 near all the action but still inside a little and quiet alley is the Ferra Hotel that's one of your best choices if you want to combine a relaxed beach holiday during the day and some adventures in the nightlife and potentially bring back a girl. They also got a beautiful rooftop and spacious swimming pool that makes a great retreat after your day out on the beach and before hitting the bars. Room rates at this 3 star hotel start at around 65 USD a night including breakfast, but they tend to get quickly booked especially during the high season. You can check the latest deals and availability by clicking the link below: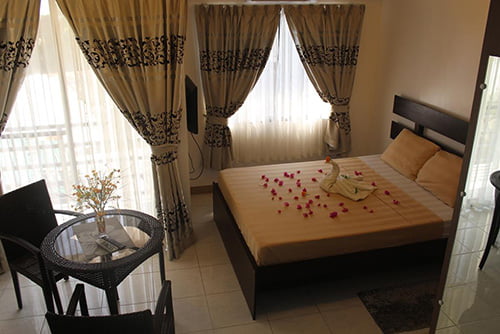 This is the hotel with the best review score among solo travelers on Agoda (8.7). It's down in Station 3 and may not be in exactly the best location in terms of nightlife, but then it's also more relaxed and quiet. And it's just like 50 meters to the beach (2 minutes walk). And if you want to go anywhere on White Sand Beach then it's just 50 Pesos with the tricycle or motorbike taxi to Station 2 and 100 Pesos to Station 1. Boracay is known for its relatively pricey room rates, but the Anahaw Studio Suites really gives a great deal with their popular studio apartments from just about 55 USD a night.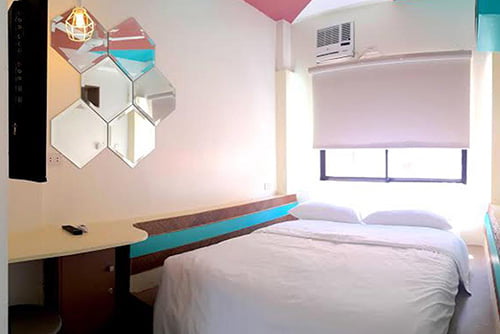 If you are looking for a budget hotel with room rates in the 30-40 USD range, then the Second Wind Bed Bunk and Breakfast would be an excellent choice. As you can see in the picture, their rooms may be quite small but are clean, neat and modern. Breakfast is included in the price and that's quite rare for a hotel in this price category on Boracay. The place is located between Station 1 and 2 and even better: It's just about 5-10 minutes walk to the most famous girly bar on the island: Cocomangas. That means you would save even more money when taking a girl back to your room by avoiding the overpriced tricycles at night.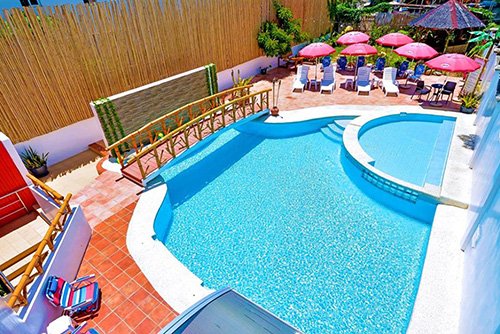 Another favorite among solo travelers to Boracay is the Red Coco Inn that's right on Station 2 on the main road where you can walk to the beach in 3-5 minutes, to the popular D'Mall in 5 minutes and to all nightlife spots in the shortest average time since it's right in the center of the White Beach town. They have four different room types (Standard, Deluxe, Super Deluxe & Premier) starting from 60 USD and all of them clean and modern equipped with all important amenities including new TVs, hot water, air-con, a fridge and free WIFI. Breakfast is included for two people so you might even consider having your girl stay overnight to make the experience a memorable one. They are often offering summer promos with 20% off, but you need to check yourself as the rooms tend to sell out quickly given the great value for money in this premier location.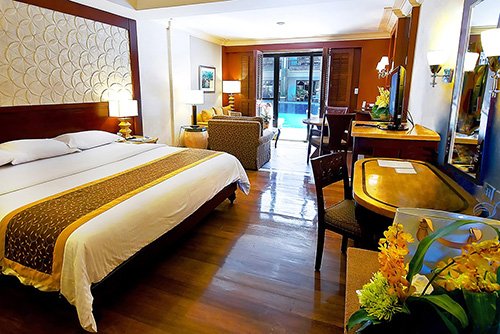 You are probably not surprised when I tell you that all hotels which are right on White Beach are slightly more expensive than on the rest of the island. But then you can wake up to a view to one of the most beautiful beaches in the world and the Henann Regency Resort and Spa at the perfect location on Station 2 (center of the beach) is one of the top choices in this category. Room rates start at around 140 USD a night, but if you look at more of their pictures and read the reviews (link below) you will soon understand why it's one of the most popular hotels for guys who really want to enjoy themselves in Boracay.