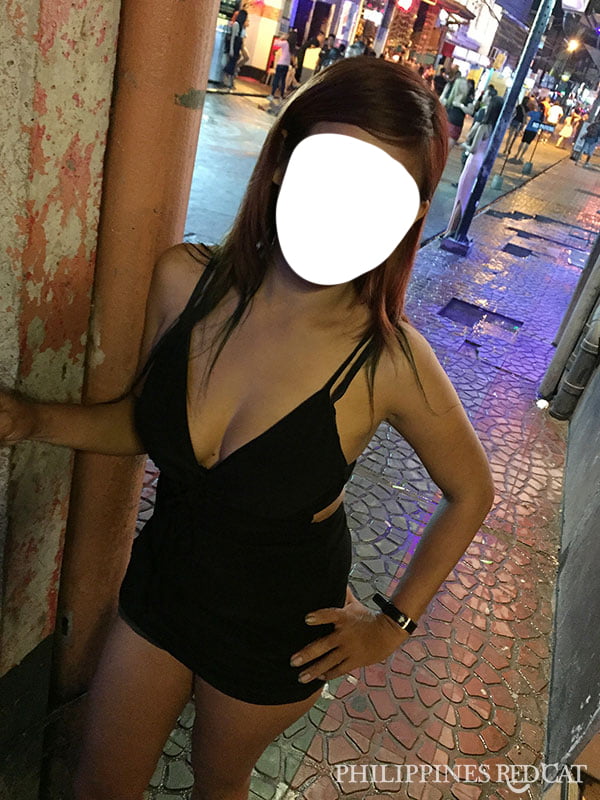 What's your imagination of a perfect two to three week holiday? Maybe that's chilling out at paradise-like, white sanded beaches during the day. Exploring natural wonders that are unseen anywhere else in the world, like perfect shaped volcanoes, swimming with whale sharks, almost surreal looking rice terraces. Eating the sweetest mangoes in the world. Drinking cheap but tasty local beer. Doing island hopping from one wonderland to another.
Oh wait, maybe I forgot something. Yes, you probably want all that. But what really makes that kind of vacation perfect is to end your days in the bars among countless of young, attractive and charming ladies who are not only willing to "entertain" you if you buy them a drink or two, but also to get wild and naughty back in your hotel room if you agree to give them a few blue notes afterwards.
If all that sounds to you like the perfect holiday, then you couldn't make a better choice than going to the Philippines. And it gets better than that: You don't even have to wait until sunset to get intimate with hot Filipina girls – you could as well go to a massage salon in the middle of the afternoon, relax for an hour and get a happy ending on top of that. Or if you want the full program you could go to the bigger soapy massage parlors. Or you could even meet nice and "open-minded" girls completely for free (no prostitutes). I will come back to that point later.
But it's not just that the range of fun activities in the Philippines is huge, but also the fact that the US Dollar to Philippine Peso exchange rate has been very favorable for foreigners for years, and there is little sign why this should change in the near future.
Yes, the Philippines are basically a third world country (even less developed than Thailand), but that also means that your money will last a lot longer and give you so much more value compared to if you just traveled to Rio or Amsterdam. Sure, that also means you should be careful and don't lose your common sense when walking around town and talking to the locals, but then you should definitely also have a fun and memorable time.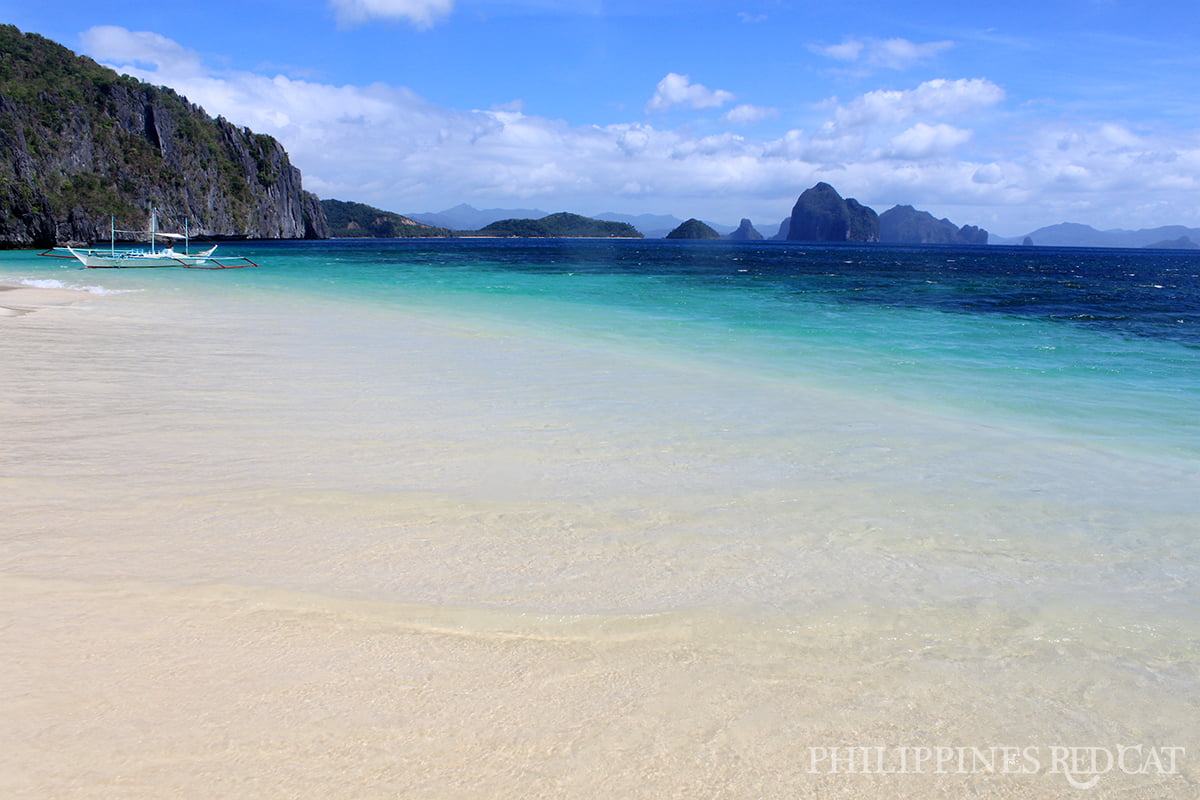 In this guide I'm going to provide you with all the information you want (and need) to know in order to spend a fantastic sex holiday in the Philippines. This is what I'm going to cover here:
Let me say that this guide is really aimed at first time visitors to the Philippines, so if you have already been here (or simply not interested in a particular section) then feel free to just skip to the parts you want to know about.

Cost of a Single Guy's Holiday in the Philippines
I guess the topic you are most curious about is how much a typical "single vacation" in the Philippines would actually cost. Provided that you want to take out bar girls for sex and be jerked or sucked off in a happy ending massage salon pretty much every day. And provided that you also want other sorts of entertainment like island hopping tours or rent motorbikes to cruise up and down scenic coastal roads.
So let's break down the typical costs of a sex holiday in the Philippines:
Hotel: 1,500-3,500 Pesos for a decent 3 or 4 star hotel room per night. You will generally find the hotels in the Philippines slightly more expensive than in Thailand, but that's just how it is. All other prices are quite similar. Make sure they include buffet breakfast when booking a hotel in this price range. Let's budget with 2,500 Pesos per day.
Food and drinks: If you eat only local Filipino food all day it can get as cheap as 200-300 Pesos a day. But seriously, Filipino food is terrible (for the most part) and I guarantee you that you will try to avoid it as much as you can once you get there. You can go to the shopping mall and get a standard meal for around 200 Pesos. Or you can go to some foreign restaurant and have it a little fancier for 500-800 Pesos. So let's assume you spend on average 1,250 Pesos per day on food and drinks.
Transport: Let's assume that you take 3 taxi rides a day on average (sometimes using a car, sometimes a tricycle). The average cost per trip should be 150 Pesos.
And let's also assume that you spend your holiday in 2-3 different places. So for example Manila, Angeles and Subic. Or Manila, Cebu and Boracay. That means you will need to add a couple of domestic flights, bus journeys and/or ferry rides. Domestic flights can be quite cheap, especially if you fly with low cost airlines like Cebu Pacific, means a flight from Manila to Cebu would cost around 1,500-2,000 Pesos. Ferry rides are even cheaper, means you won't usually pay more than 300 Pesos for an one hour ferry trip. Similar prices for bus journeys.
So let's calculate with 500 Pesos per day for transportation (taxis), plus costs for domestic flights, bus travels and ferry rides (see below).
Entertainment: Of course you don't only want to eat, drink and lie on the beach all day long during your holiday, but also enjoy yourself with nice Filipina ladies. It's quite hard to find any reliable information on this topic, as most websites out there give you outdated or simply unrealistic price ranges.
I will split the entertainment costs into drinking and sex (all sorts of). Let's begin with the easier one:

Drinking

. If you go into a sports bar or girly bar, the standard price for a bottle of San Miguel Pilsener or San Mig Light beer would be 80-100 Pesos. Even spirits would hardly cost more than 160 Pesos, so if you go into the night club in Angeles for example, that's exactly the types of prices you can expect. That's really cheap, and while I mentioned that hotel prices are slightly more expensive in the Philippines than in Thailand – when it comes to drinking it's the other way around. It's not so easy to make a reliable estimation here as I don't know your drinking habits, but let's budget with an average cost of drinking of 500 Pesos per day.
The second type here is the

cost of sex with Filipina girls

. The most common way to "do it" is to go into a girly bar, order a drink, talk to some girl you like, buy her a drink or two, get to know each other and if you feel good with her (and she with you) then you can "bar fine her out". That means you pay a certain amount to the owner of the bar so she will be allowed to leave the place with you. Sometimes the bar fine will include the price of sex and sometimes it doesn't, then you need to negotiate with her separately. The total amount (bar fine + price of sex) is around 4,000 Pesos. Yes, it does depend a little bit on the city (like in Subic the standard is 2,500 Pesos, while in Manila it's not uncommon that they ask for 5,000 Pesos or even more than that). Tipping is not compulsory, but if she does a great job then you can give her 500 Pesos extra when sending her home. Important: When calculating the costs of sex you should really also include the lady drinks, which cost around 300 Pesos on average per glass of coke or tequila shot or San Mig Light. But you don't really need to buy girls from the bars, there are many other options you have. I have written a complete overview of the 11 (!) different types of hookers and their prices in the Philippines, so make sure to read through it. This is obviously the most difficult position to estimate your budget, but let's say you spend on average 3,000 Pesos per day for girls and sex – means on some days you would buy lady drinks and pay the bar fine for a girl and spend around 5,000 Pesos, while on other days you would just have a nice hand job massage for 900 Pesos all inclusive.
Summing up the average daily costs: 2,500 Pesos (hotel) + 1,250 Pesos (food & drinks) + 500 Pesos (transportation) + 3,500 Pesos (entertainment) = 7,750 Pesos, or around 145 US Dollar, per day. I don't really want to list the exact exchange rate here, just use a currency converter to get the current rate.
Or course you can get by cheaper than this and especially the budget for girls and sex is very flexible. Like you could cut this cost down to 1,500 Pesos per month instead of 2,000 Pesos per day if you sign up on one of the increasingly popular online dating sites and meet "normal" girls instead of prostitutes.
On top of the daily budget obviously comes the cost of the flight ticket to and from the Philippines to your home country, as well as domestic flights, bus rides and ferry trips – depending on your schedule. Just to give you an idea, I just checked the price for a one way flight from Manila to Cebu with Cebu Pacific in two months from now and they have promo fares for 1,655 Pesos.
And last but not least you (may) have to consider costs for health insurance, visa fees (most western nationalities get a free 30 day visa on arrival including Americans, English, German, French, Australian as well as Japanese, Korean and more) as well as souvenirs you may buy during your trip like a pair of shoes for your new girlfriend or dried mangoes for your mom.

Where to Meet Filipina Girls on Your Single Guy's Holiday?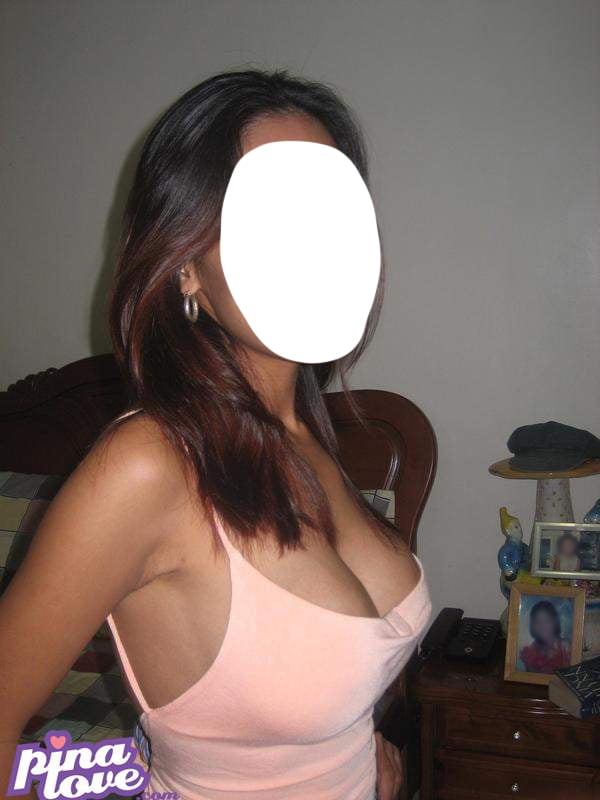 That depends on what type of girls you are looking for. If you don't want to pay for sex and meet normal girls with regular day jobs or students, then you could either approach them in everyday situations like in the shopping malls. That can be quite time consuming though and Pinays (= Filipina women) tend to be quite shy in public, too. This explains why the dating sites like Pina Love have become so popular:
You can talk and arrange dates with girls conveniently from home (or anywhere really by using your smartphone). Just keep in mind that Filipina girls can be extremely "flaky", even more so than Thai girls or Cambodian girls, and that means it's not uncommon for them to cancel meetings last minute. So what you can do is to arrange three or four dates for one evening at different times – like at 4pm, 5pm, 6pm and 7pm. If your 4pm date shows up then text the other three girls saying that you are busy with work (you are on a "work vacation") and that you would like to meet them tomorrow instead.
On the other hand, you have the working girls (that's basically a nice expression for the term "prostitutes" not only in the Philippines but pretty much all over Southeast Asia). The advantage using those is that it's relatively easy and stress free – you can simply go to a girly bar or massage parlor and choose pretty much any girl you like and be sure to have sex with her later on.
The disadvantage is that it obviously has its price tag and paying 3,000 Pesos or more to spend a few hours with a girl might be fine for a few nights of your holiday – but it obviously adds up, and then it's good to have some free alternative with the dating sites if you are willing to put in a little bit more effort to arrange the dates.
I wrote a dedicated post on the 4 different ways to meet women in the Philippines that you can find here.
What's the Best Place for a Single Guy's Holiday in the Philippines?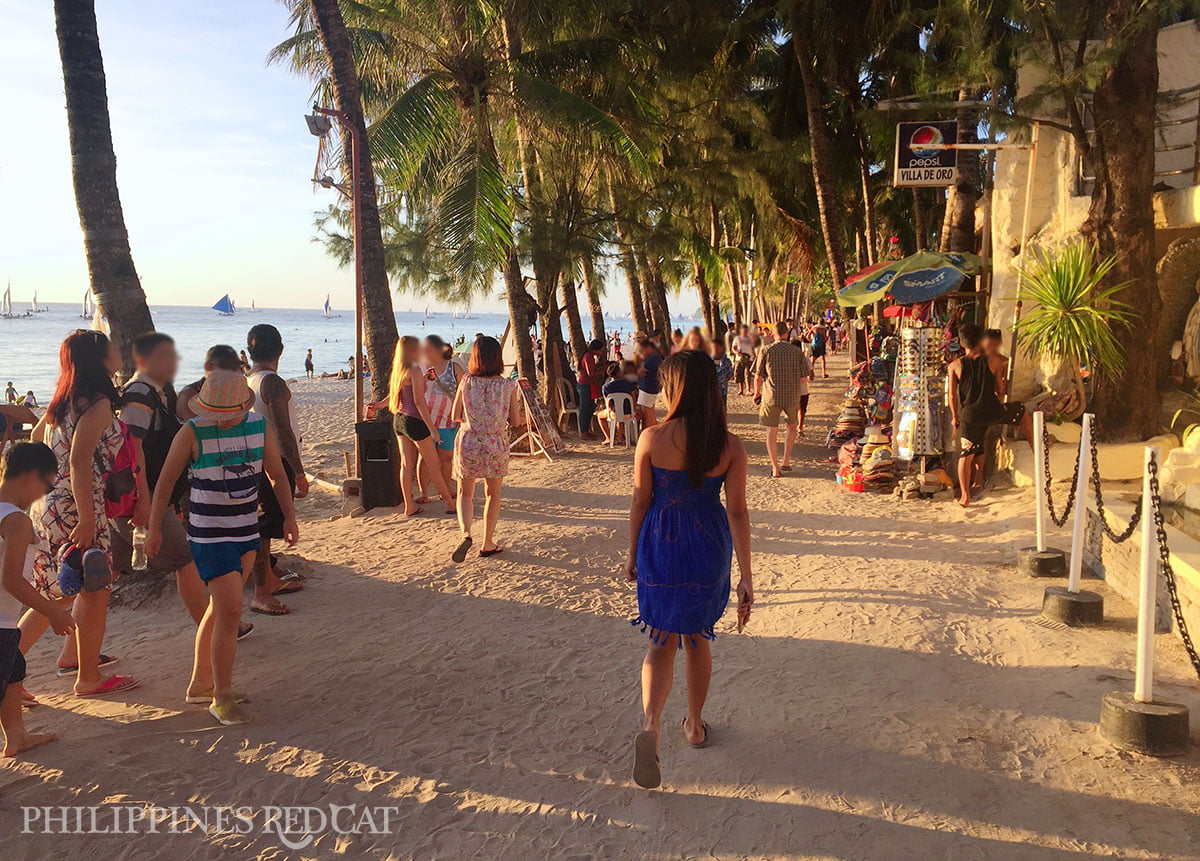 You are very likely going to arrive in Manila. And since this is the capital and by far the biggest city in the Philippines, I think you should spend some time there. I would say two, or maximum three nights. That gives you enough time to visit all the tourist attractions and get a feel for the enormous energy and vibrancy of Manila and of course also get to experience the red light districts.
At the same time you should know that Manila will probably make you exhausted, tired and bored of it after a short period of time. There are just so many people and vehicles in this huge, congested city and you will find yourself wasting a lot of time (and money) sitting in the taxi to drive to a massage parlor, shopping mall or girly bar you may have read about on Philippines Redcat. And it's not the safest city either: Even though I've never had any problems (apart from people staring at me in a somewhat frightening way), I just don't feel as safe walking down the streets of Manila compared to the streets of Bangkok or Phnom Penh. Or any other city in the Philippines.
Angeles and Cebu have everything a sex tourist needs, too, but those cities are a lot easier to navigate and it takes you little time to get from one place to another. In Angeles you can even walk to all bars, restaurants and shops because they are all concentrated in one little area. Cebu is a bigger city, but if you book your hotel in a strategically good location on or near Mango Avenue (see below) then you can walk most of the time, too, and only need to take the taxi sometimes (like when visiting a shopping mall or one of the remote night clubs).
If you have 2-3 weeks to spend on your holiday then I would recommend either one of the following two routes:
Manila, Angeles & Subic
Manila, Cebu & Boracay (or Bohol)
If this is your fist time in the Philippines I would probably go for the Angeles-Subic route. That's simply because Angeles is perfectly set up for a sex holiday and you have thousands of girls and dozens of bars in one small area. Plus, bar fines and lady drinks are much cheaper than in Manila and slightly cheaper than in Cebu.
Make sure you also visit Subic Bay for 3-5 nights – it's just an hour bus drive from Angeles away, great for a change of scene and has surprisingly young, hot and especially authentic girls. Where do you think the girls start working before moving on to the bigger tourist centers like Angeles when they got more experience and self-esteem? Right, Subic Bay is one of these places.
If you have already been to Angeles or prefer to have a good mix of great beaches and some girls (instead of an average beach and many girls like in Subic) then the second route with Cebu and Boracay would be a great choice. If you prefer it more quiet you can also go to Bohol instead of Boracay – the beach is almost as nice and there are a few girly bars, too, but it's not nearly as crowded as Boracay. And it's also fun to rent a motorbike there and cruise up to the chocolate hills.
And I'm quite sure you will love Cebu. The atmosphere in this medium sized city in the heart of the Visayas really has a great atmosphere – especially Ayala Shopping Mall, the IT Park and the sports bars that are run and frequented by some of the friendliest expats I have met in the Philippines. Plus countless of girly bars, night clubs, KTVs and massage salons which number is only exceeded by those in Manila. But again, Manila is not the nicest city for a holiday, and it's more expensive, too.
I know that's quite a lot of information and advice here, but if you have a 2-3 week vacation then I would really recommend you to pick one of the two routes. If you are still unsure on where to go you should take a look at my nightlife guides. Nowhere else you can find more comprehensive and detailed descriptions of the male oriented nightlife and girls scene in cities and islands all over the Philippines.

Choosing a Hotel for Your Single Guy's Holiday in the Philippines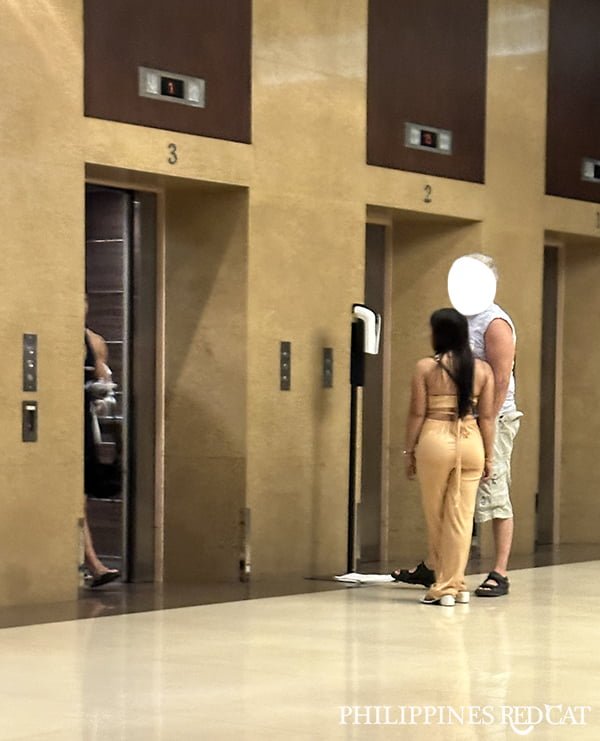 When planning a sex holiday you shouldn't just look at the value-for-money and the location of a hotel, but also if the place is guest-friendly or not.
In other words: Do they allow you to bring (female) guests back to your room?
You might think that's a strange question to even ask, but you will be surprised how many hotels have a strict no-joiner policy or they may allow it but then ask for a so called "joiner fee" in order to allow her come inside. Means they charge 1,000 Pesos or so additional per guest so they get their share of the business, too.
Of course you want to avoid that and what you could do is you can do a research on Agoda and find a few hotels near the main nightlife areas in the city you are visiting, then compare them in terms of value for money and finally contact your favorite hotels and ask them if they are "guest-friendly" or not.
Or you could skip all that and just take a look at my hotel guides:
It's hard enough to find good value-for-money hotel deals in the Philippines, especially in the top locations. And then it's even harder to find hotels that allow you to bring girls back to your room without charging extra. I've got that all covered in these posts.

Single Guy's Holiday in the Philippines vs Thailand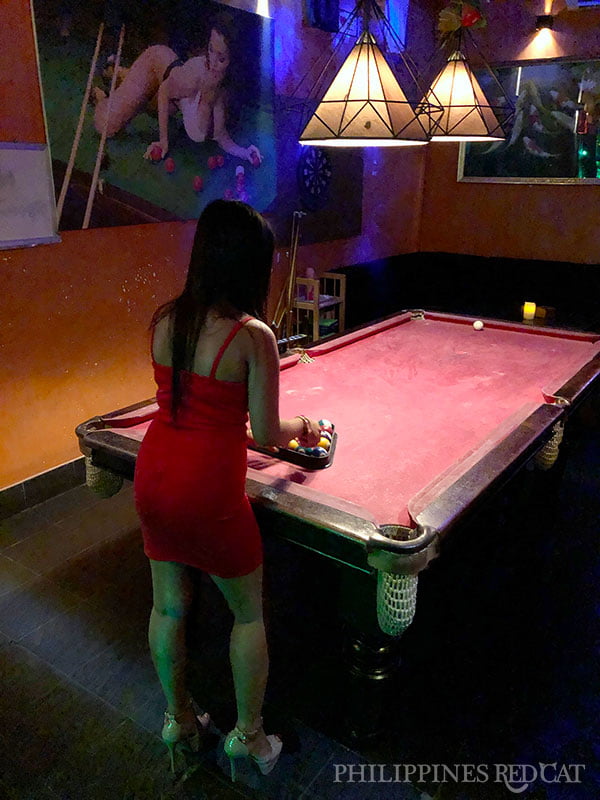 It's hard to deny that there are way more people going to Thailand for a sex holiday than people going to the Philippines – you just need to look at the tourism statistics (yes, not every tourist is a sex tourist, but since the absolute number of tourists in Thailand is more than 5 times as high the same relation is also true when it comes to sex tourists). I think the main reason for that is because the infrastructure is better, they market their country better and the location is also perfect right in the center of Southeast Asia.
However, there are some good reasons to choose the Philippines over Thailand for a single guy's holiday: The beaches are more beautiful, the beer in the bars is cheaper, Filipinos speak great English and the ladies are more passionate about having sex than most Thai girls. Apart from that, because of the fact that the country isn't as developed as Thailand and there are significantly less tourists, you will also find your stay more authentic and memorable because it's just not as touristic.
In the end it really depends if you prefer the more developed and better organized, but more touristic Thailand or the less developed and at times chaotic, but more exciting Philippines. Having spent a lot of time in both countries, I think you cannot make a wrong decision here. Both countries are great and it also depends on what types of girls you prefer. Same same but different.
For more reading on this topic you might find my comparison on Filipina girls vs Thai girls interesting.
Final Thoughts
I know it can be quite overwhelming to plan a sex holiday, especially because there is so much information out there and many misleading tips and guidelines. I hope with this guide I could answer your most important questions. I will also update this guide from time to time to make sure all information remains up to date.
At the same time, I really wouldn't stress too much about planning out every day and every detail of your trip. You basically just need to decide on which places to visit and then book your flight and your hotels. That's it.
Sure, you can do more research on Philippines Redcat before you go so you know where the nightlife and girls hot spots are located, but it's really not hard to find girls for sex in this country at all, no matter if you go to the single men mecca of Angeles or the laid back Tacloban in Leyte. Just remember to always be polite, friendly and easy going no matter if you deal with hookers or normal girls, and you will no doubt have an awesome vacation in the Philippines.