I'm going to be honest with you right away: Subic Bay is not a paradise for ladyboy lovers. It's not because there is a lack of ladyboys in the region, but since tourism is still on a relatively low level most of them go to work in nearby Angeles City where they can find more than ten times as many potential customers (excuse me, companions I mean) than here.
If you are surprised now given the title of this article and that I promised to show you 4 different places to meet ladyboys in Subic – well yes, of course it is possible to find "open minded" shemales in Barrio Barretto and Olongapo, however, it's just on a much smaller scale compared to other tourist hubs in the Philippines like Angeles, Manila or Cebu.
I think if you stay in Subic for two or three nights you will be just fine and there will be more than enough ladyboys for you to "check out". However, if your plan was to stay there a week or even longer than that and transgenders are one of your priorities, well then I would highly advise you to reconsider your itinerary and spend more time up in Angeles where you can find so many more hot ladyboys than here.
One of the advantages Subic has though is that the ladyboys here are less spoilt and more authentic, means they don't get that much interest from foreigners here. So if you are nice and polite and get on well with them, then you should have no problems finding yourself in bed with a stunningly hot shemale at the end of the night and her giving you the blowjob of the year, riding on you like a sheriff of the wild west or living out whatever other sexual phantasies you may have.
The other advantage of Subic being not overly touristic yet is that the prices for paid sex here are also cheaper than elsewhere. Or if you use the online dating sites you can even get one for free. So let's take a look now at the four different ways to meet ladyboys in Subic Bay, the general prices involved and the advantages and disadvantages of each approach:
Ladyboy Bars in Subic Bay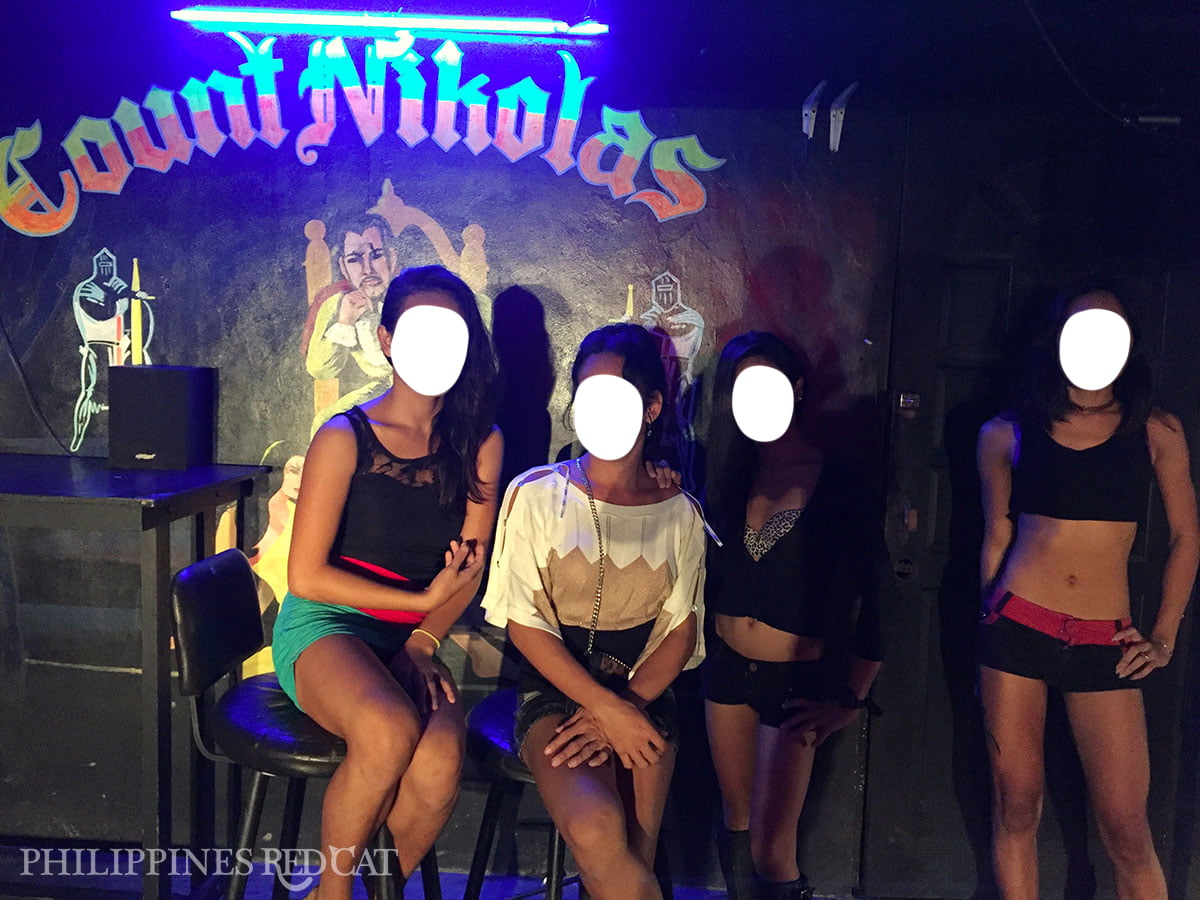 You probably know that the foreigner-oriented girly bars in Subic are located in the beach town of Barrio Barretto. Most of them employ strictly only ladies, however, Count Nikolas has been known for many years for having some really attractive ladyboys working.
Well, if you look at my picture above you immediately get an idea what this bar is like: It's the number one ladyboy bar in Subic and the girls are just there to fill up the space in the bar. Most of the guys don't come for the girls, but for the ladyboys.
It works the same as in the other girly bars, means you can buy one of the ladyboys a drink and she will sit with you and make sure you have a great time. If you get on well with each other then they are also available for take out – just pay the bar fine and you are all set to take her to your hotel and let her pull down your pants.
Prices: About 100 Pesos for beers, 150 Pesos for spirits and 200-300 Pesos for lady drinks (depends on what she wants to drink, like just a glass of coke or a bottle of beer. I recommend you to buy her a bottle of beer as that one will last her about three times as long as a glass of coke with lots of ice in it).
The bar fine is 2,500 Pesos and that includes the price for sex with the ladyboy.
Ladyboys in Subic's Nightclubs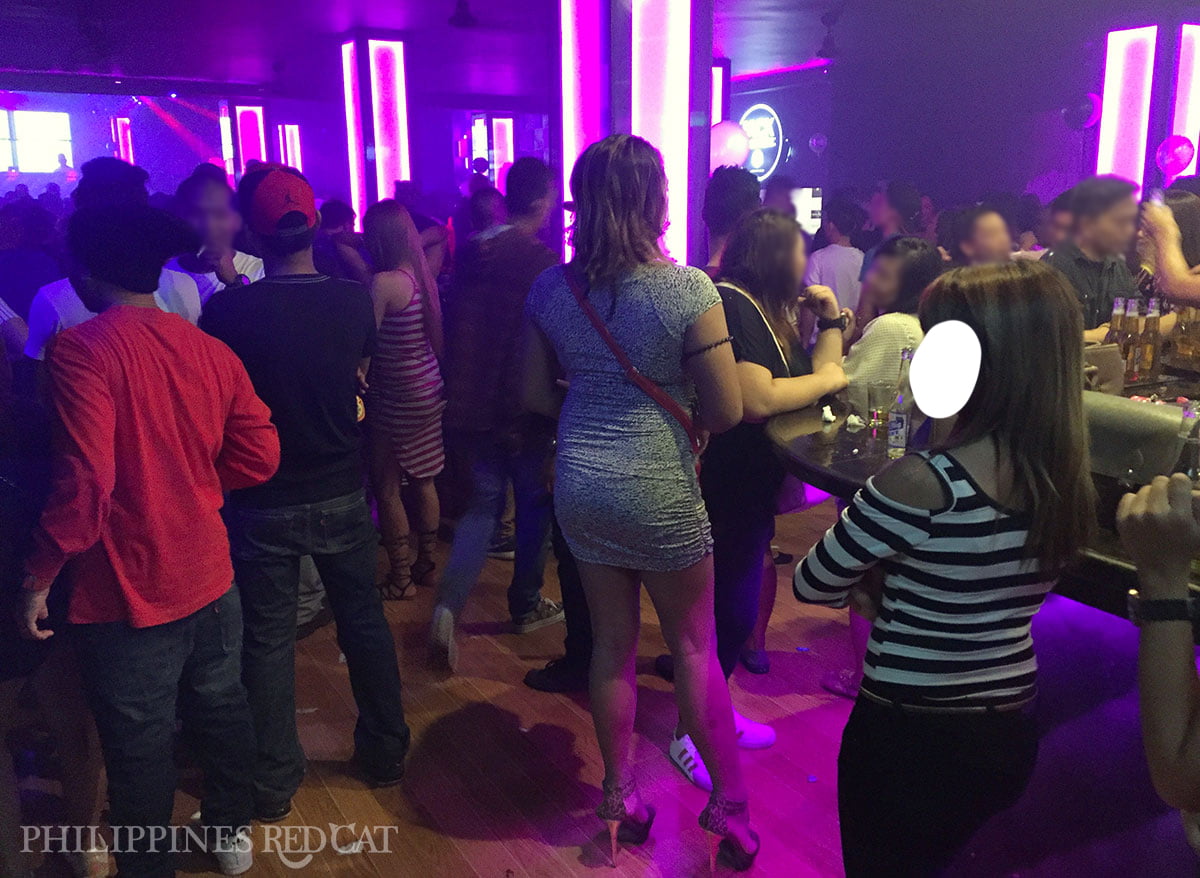 I just went to Nocturnal Club in Olongapo again last week and fortunately things haven't changed at all: It's still by far the best club in Subic to meet both girls and ladyboys. Like you can see in my picture, many ladyboys go there with their girl friends in small groups and you can imagine that they are not just there to drink and dance.
Nocturnal Club is the most popular party spot in Olongapo (which is the capital of the Subic region). There is actually another night club called Club V just 100m down the street from Nocturnal, but I've never seen a ladyboy in there.
The best days to go to Nocturnal are obviously Fridays and Saturdays when the place is packed with both Filipinos and foreigners, but even if you go there on a Tuesday night you should be able to meet someone nice and pretty. Just look around, smile at someone you like and if she reacts positively go over to her and start some small talk. And buy her a drink (they are really cheap, like 75 Pesos for beers and 150 Pesos for cocktails). Or even easier than that: You wait until about 1-2am and just hit the dance floor and you will get the attention of someone pretty quickly.
Prices: No more than 2,000 Pesos if she's a freelancer, otherwise for free (just pay her a drink or two).
Ladyboy Street Hookers in Subic
I'm always talking about street hookers in these types of overview posts, but when it comes to spotting them in Subic, it's a little bit different. Means one night you can walk down the main road in Barrio Barretto and come across four different ladyboys standing on the street while waiting for customers, but on other nights you don't see any at all.
It's really a hit and miss kind of thing and I would rather walk to Count Nikolas Bar (see above) and if you meet a nice ladyboy on the way there or back, then that's fine, otherwise don't worry about it too much because this type of way to meet ladyboys is not reliable at all – very different to the next section.
Prices: No more than 1,500 Pesos for a short time.
Subic Ladyboys on Dating Sites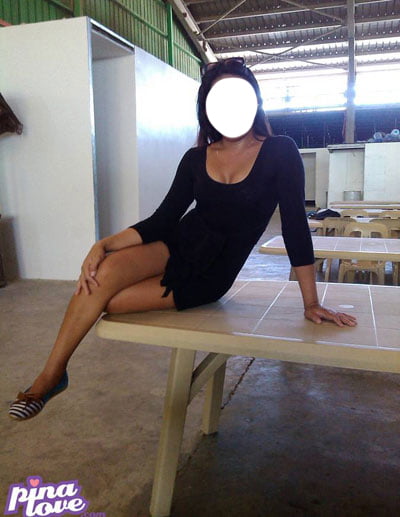 Since the red light scene in terms of ladyboys is so small in Subic, an increasingly popular alternative to meet ladyboys are the online dating sites. The biggest site in this category is Pina Love where you can find both shemales who would come to your hotel room without much small talk if you promise them to give them 1,000 Pesos after one round of sex or two, as well as "regular" ladyboys with normal jobs who are not out for your money and instead look for real boyfriends and long term relationships.
It's quite easy to get in touch with them. Just sign up on the site, create your profile and send them a message (it's free to send one message per 10 minutes on Pina Love). If you upload at least one decent picture of yourself and write two or three sentences in your profile about who you are and what you are looking for then you will get messages from both ladyboys and girls without even contacting them first. All you have to do is to be polite, friendly, keep the ball rolling and then it won't be hard to arrange dates with them.
Prices: Free for regular ladyboys, up to 2,000 Pesos for freelancers
Summary
The above tips should be more than enough to easily find a nice ladyboy in Subic – no matter if you are just out for a quick doggystyle encounter with a hot shemale with nice and fake big boobs from the bar or club, or if you are more serious and actually looking for a serious relationship (or simply no prostitutes) then you will probably find the dating site quite useful.
And once again, if you are a ladyboy lover who enjoys the pay-for-play scene, then you should spend less time here in Subic and more time up in Angeles where the selection in this category is a lot bigger.