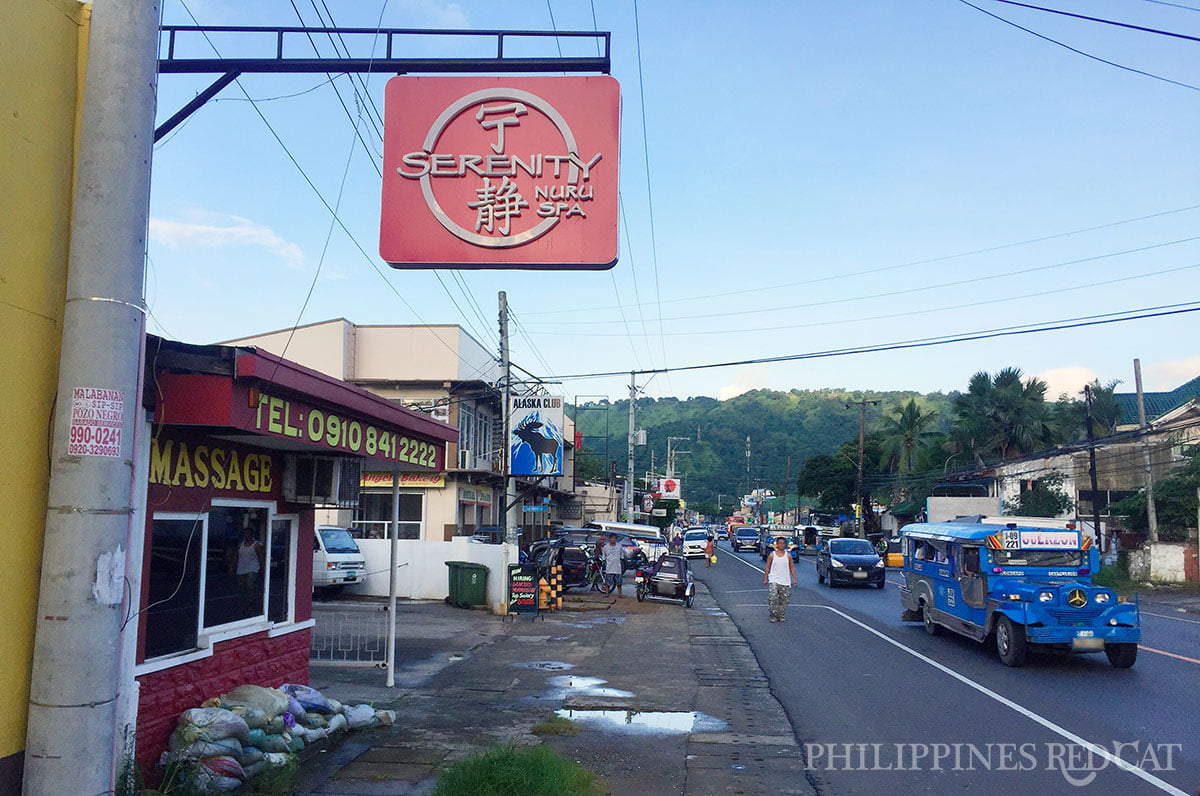 I don't want to make any false promises and get right to the point: Subic Bay is among the worst tourist places in the Philippines to look for a massage that ends with a hand job or blow job. You might be surprised as there isn't a lack of girly bars and other places to meet girls for pleasure in Subic, but when it comes to happy ending massages you don't really have many options.
Most of the massage salons in Subic Bay are obviously found in Barrio Barretto like all other places of interest for single male travelers (bars, restaurants, hotels, shops) but all of them are regular and "traditional" salons with masseuses wearing long clothes instead of tight shirts and skirts.
The way it usually works in the massage salons in the Philippines is that if they do offer happy endings then they will make it clear on their menu stating something like "Lingam Massage" (the Filipino expression for Prostate Massage) or "Sensual Massage" or they don't have any menu at all and the girl at the reception tells you "Hello sir, we have massage with happy ending" like at Chuva Chuva in Cebu.
I'm not saying it is impossible to get a happy ending massage in Subic, but it's just very unlikely. Except for one place, but that's actually rather a sex massage parlor. Let's take a look at both types of massages:
Happy Ending Massage in Barrio Barretto
There are about half a dozen of massage salons on the main road of Barrio Barretto (Olongapo-Bugallon Rd) and they all look more or less the same.
The basic rule is that it's officially not allowed for the masseuses to provide hand jobs or blow jobs to their customers but you never know – eventually you are in a private room with a Filipina lady (or in a big massage room with beds divided by curtains) and then it really depends on her if she wants to remove the towel and massage your dick until you shoot off your load in exchange for a little extra tip.
Massage Prices in Barrio Barretto
Speaking of tips, you are probably curious about how much they charge for the massages: Well, that's quite random really. In one popular place right in the center of Barrio it's 499 Pesos for a 1 hour Swedish Massage (means body massage with oil). That's more oriented towards tourists though and if you walk to the eastern and not so touristic part of Barrio Barretto you will find more modest priced salons like this one:

And if you are lucky and your girl agrees on giving you a happy ending then a reasonable tip would be up to 500 Pesos for a hand job and up to 1,000 Pesos for a blow job.
But again, Subic is not really a great place in this category. If happy ending massages are a main priority of your vacation then you might want to spend less time in Subic and more time in Angeles or even better in Manila where you can find the real naughty salons you are looking for.
Sex Massage in Barrio Barretto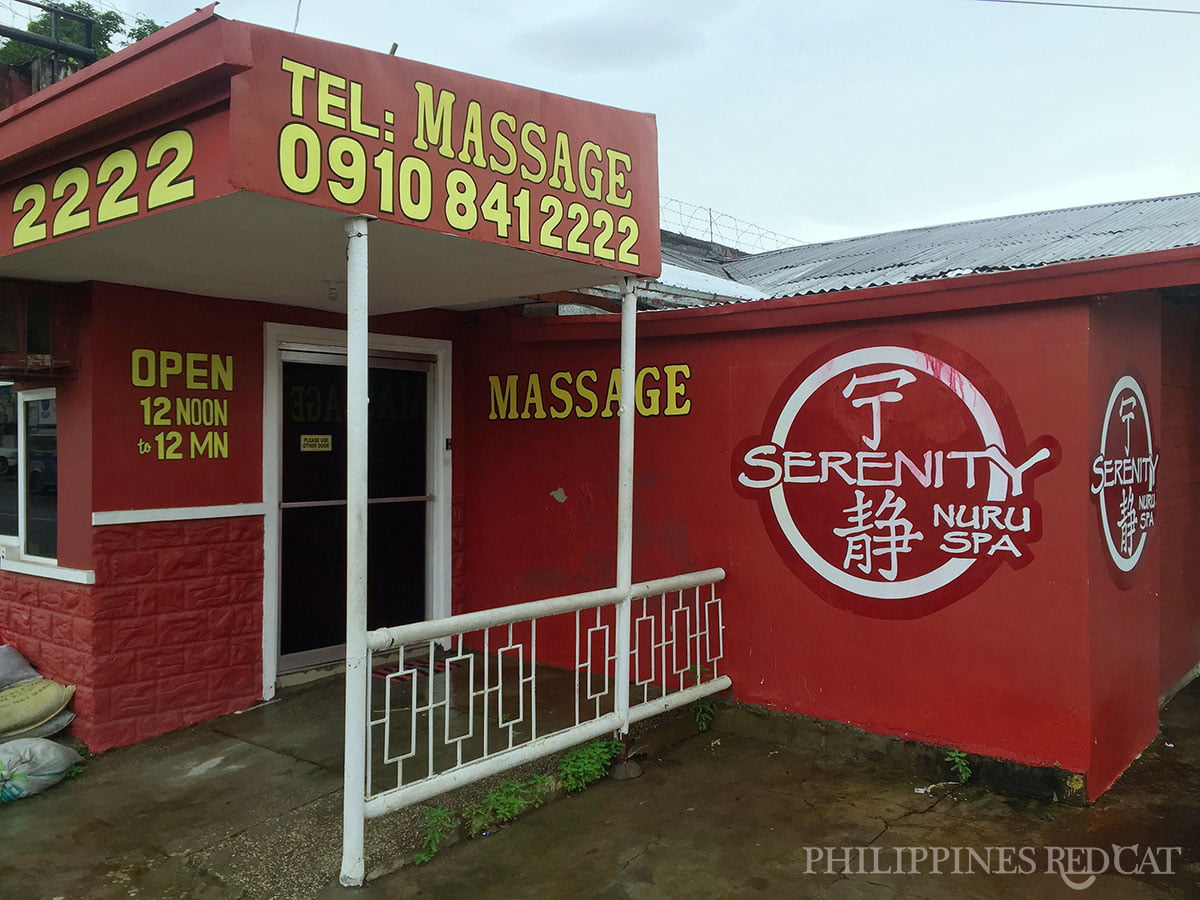 A special kind of place in this category is the Serenity Nuru Spa. Like the name suggests, they are specializing in the so called nuru massages. You would walk inside, pay 3,000 Pesos at the reception for the service, then be taken to a different room where you can see several young and attractive girls behind a glass window, each of them wearing a number label. You pick one you like and follow her to the private room that has a bed and a shower.
What follows is a very intimate body to body massage. Your girl will put plenty of nuru gel on your body and slide all over you. You can imagine how the procedure continues from here. And if not then just do a Google search for "japanese nuru massage" and check out the videos. It should be very obvious.
Of course this is not the typical happy ending massage but rather an all inclusive program. The price is also more expensive – if you just go for a standard hand job massage that will cost you no more than 1,000 Pesos in total, but here you pay three times that price. But again, this is the full service and the ladies are also a lot more attractive than in the massage salons. It's definitely worth to check out.
Map of Massage Salons in Subic Bay (Barrio Barretto)
Note: The yellow pins are illustrating regular massage salons while the blue pin is illustrating the Serenity Nuru Spa.