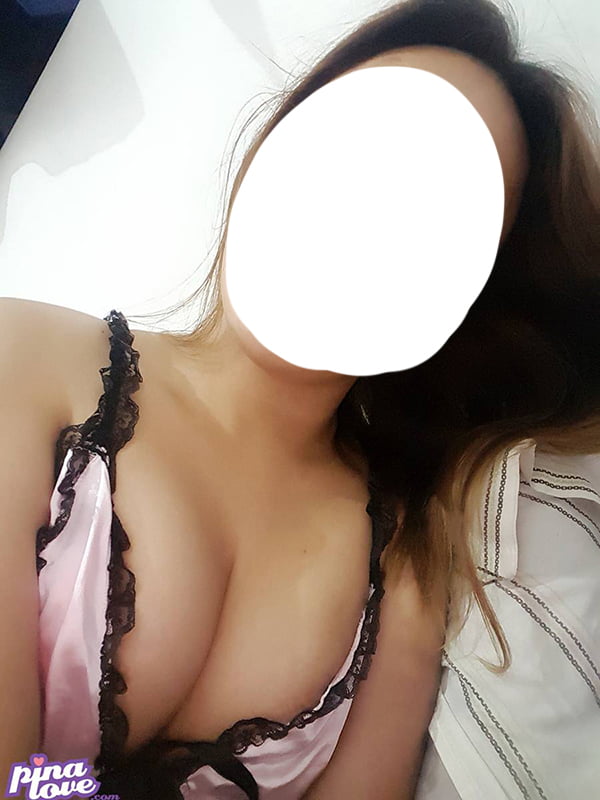 Cebu isn't only popular among mongers looking to meet and sleep with Filipina girls, but also among those who want to try out their first sex with a ladyboy.
It's not really a big surprise why Cebu is getting more and more popular in that regards, because if you look at most of the ladyboys in Manila, they look just too confident, well almost scary. I hate it how they always grab my hand when walking around the streets in Malate.
In Angeles some of the shemales look pretty hot, but they are like 100% working girls, in other words prostitutes who are only willing to sleep with you for money.
Different in Cebu: This city is the best place for online dating in the Philippines, so you can just use Pina Love to arrange some dinners or "hangouts" in your room without paying for sex. No need to pick up one of the rather shady looking trannies on Mango Square.
But if you plan on bringing back a ladyboy to your room, you should ensure that your hotel is ladyboy-friendly. I have already written a guide to the best girl-friendly hotels in Cebu, but not all of these places allow transgenders, too.
So here are the 5 best hotels in Cebu if your plan is to have sex with a Filipina ladyboy:
That's where I always stay when I'm in Cebu. The Mandarin Plaza Hotel is my favorite hotel in the Philippines – perfect location just 2 mins walk to Ayala, spacious and super comfortable rooms (the mattress is fantastic, you'll notice that not only while sleeping), the buffet breakfast is huge and delicious, the staff is nice, it's guest-friendly (both girls & ladyboys), and that all for room rates of just about 50 USD.
Because the Mandarin Plaza offers such a good value for money, it's extremely popular and that means their rooms are often fully booked during the peak season. Just check out their availability and in case they are full, don't worry just check out the next hotel on this list.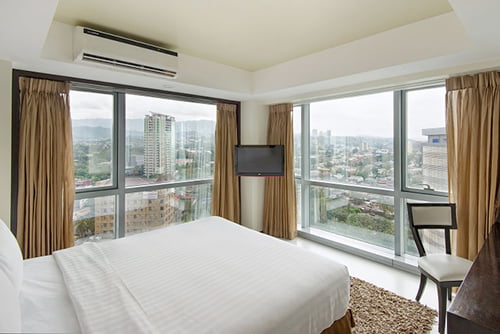 This is the hotel in Cebu with the highest number of reviews on Agoda: More than 17,000 people have written a review on the Quest Hotel after their stay, and the review score is 8.5 out of 10, making it one of the best accommodations in town. The room rates are just slightly higher than at Mandarin Plaza (see above) at around 60 USD per night for their double rooms. The location is the same though: It's situated right opposite the Mandarin, so you will have equal good opportunities to walk down to Ayala in the afternoon to pick up one of the many freelancing ladyboys there.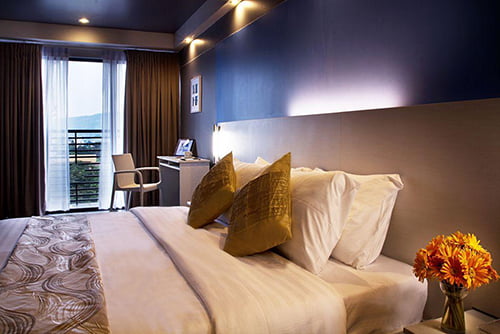 If you prefer to stay within walking distance to Mango Avenue (the center of the nightlife in Cebu), then the Pillows Hotel would be a good choice. It's just 450m, or 6 mins walk, from the hotel entrance to Mango Square, where you can find some of the best nightclubs in town, plenty of girly bars as well as the highest number of ladyboy street hookers at night. It won't be difficult to get a good price for sex with her, as she knows she can quickly return to her workplace after short time with you.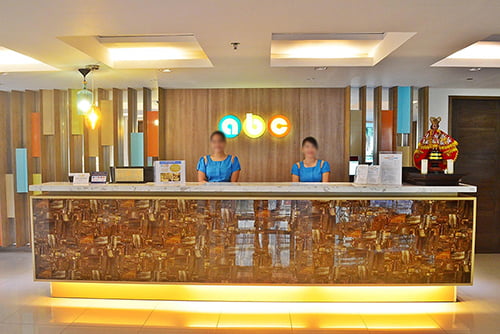 If you are looking for a budget hotel that is still friendly, clean and offers all the amenities you need, then the ABC Hotel would be a good choice: Their "Superior Deluxe – 1 King Bed" rooms are a great deal at only 30 USD per night. This is one of the newer hotels in Cebu, too, and popular for its bright and colorful design. It's located in F. Ramos Street, about 10 mins walk to Mango Square. Your ladyboy will probably be curious to visit you there as she likely hasn't been there yet.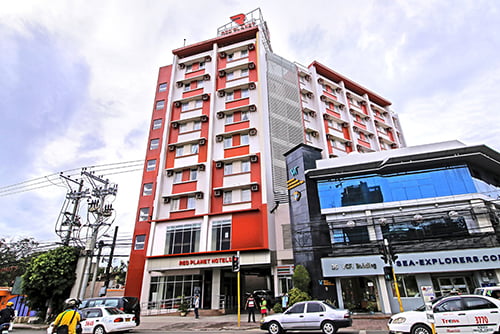 Another popular ladyboy-friendly hotel that's located right opposite the Ayala Center is the Red Planet. The room rates here are a little bit steep for what you get though: Their current price is 38 USD for their double rooms, which are only 14 square meters big. The rooms at Mandarin Plaza (first hotel on this list) are more than double that size and include buffet breakfast, too (the Red Planet doesn't). I would only recommend you to stay at this place if all other hotels on this list are fully booked.